cabbage vada Simple and nutritious evening snack with only 4 main ingredients to make cabbage vada, this vada would be soft, Here the dhal I used is Moong dhal, adjust the spice level with number of green chillies, for your own taste, here I made vadas with medium spice level.
Recipe cuisine: Indian
category: snack
Soaking time: 1 hours
Preparation time: 10 minutes
cooking time:20 minutes
Serves: 5 vadas
Ingredients:
Moong dhal: 1/2 cup
Cabbage (chopped) : 1/2 cup
Green chillies: 2
Cumin: 1 tsp
Salt to taste
Oil for deep frying
Cook with care.
Preparation method:
Firstly, Wash moong dhal and soak it for at least 1 hour
2. In a blender, take green chillies and cumin blend it first coarsely,
3. Then add the moong dhal, blend it coarsely
4. Transfer this blended mixture into mixing bowl
Put cabbage, salt and mix well
5. Heat the oil for frying, meanwhile make balls first and keep it ready, once oil is heated, Pat the balls into vada and put inside the oil slowly
6. Fry it in batches in medium flame to a golden brown.
Stepwise Picture Recipe:
For grinding Dhal: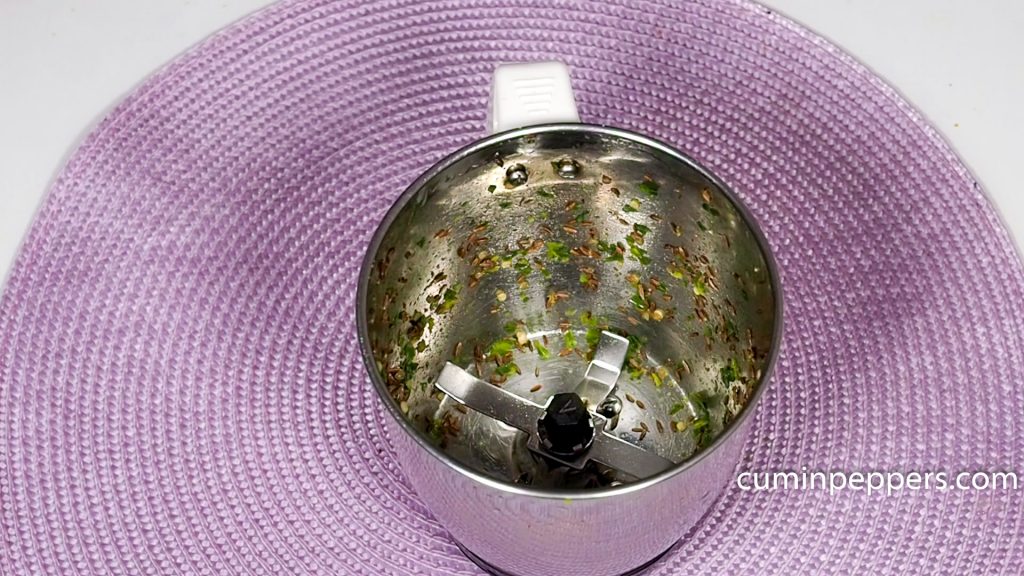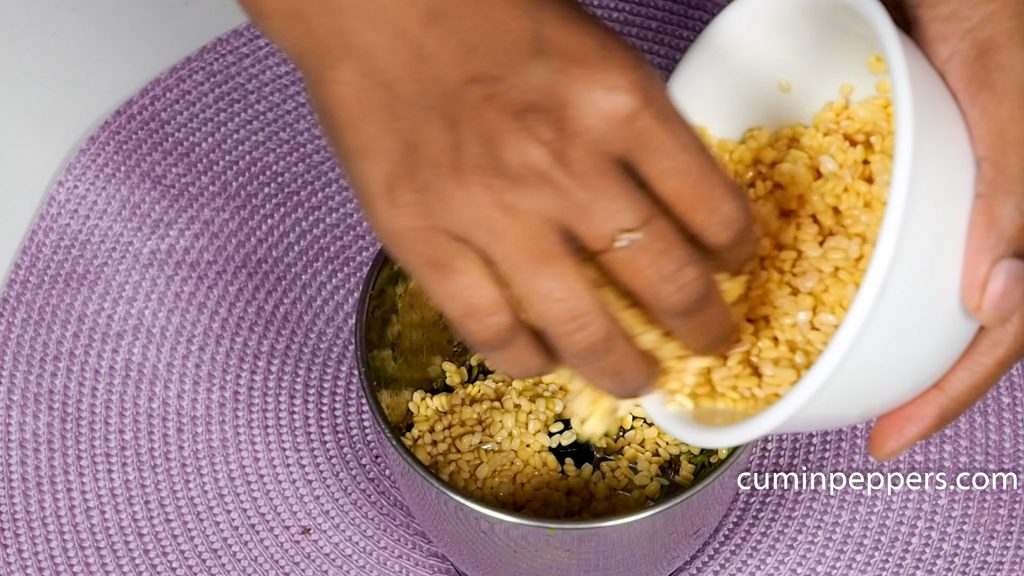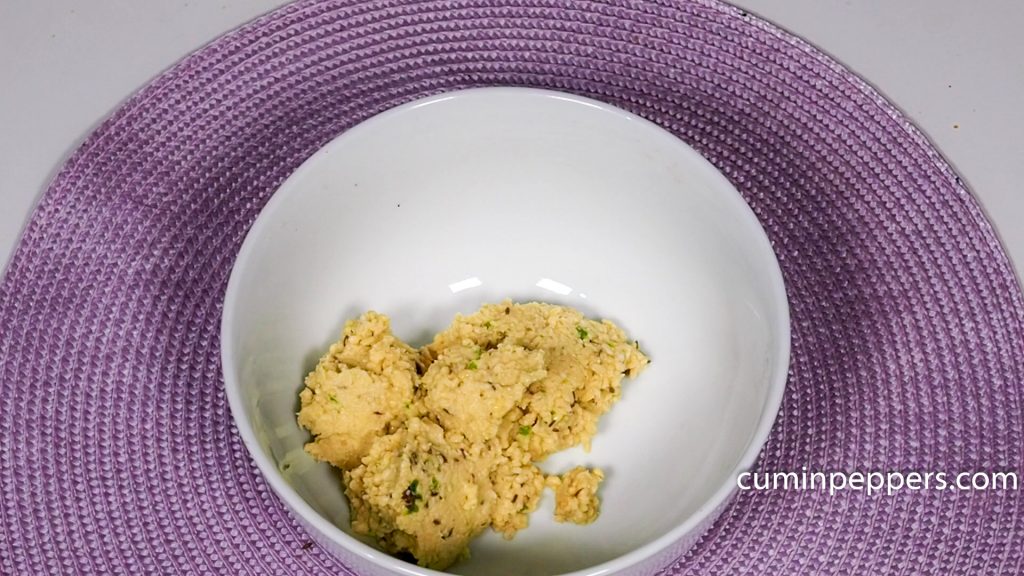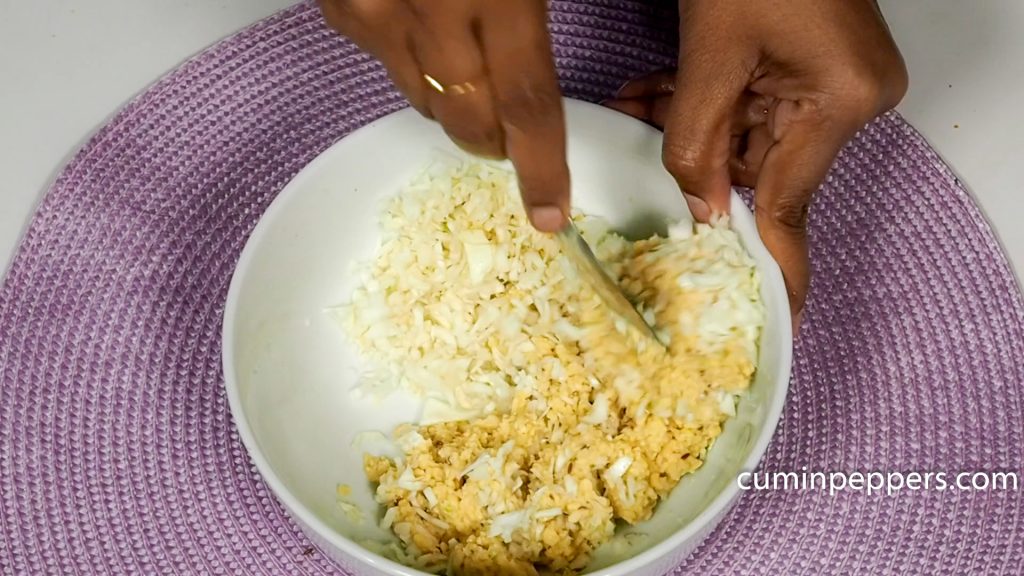 For making patties: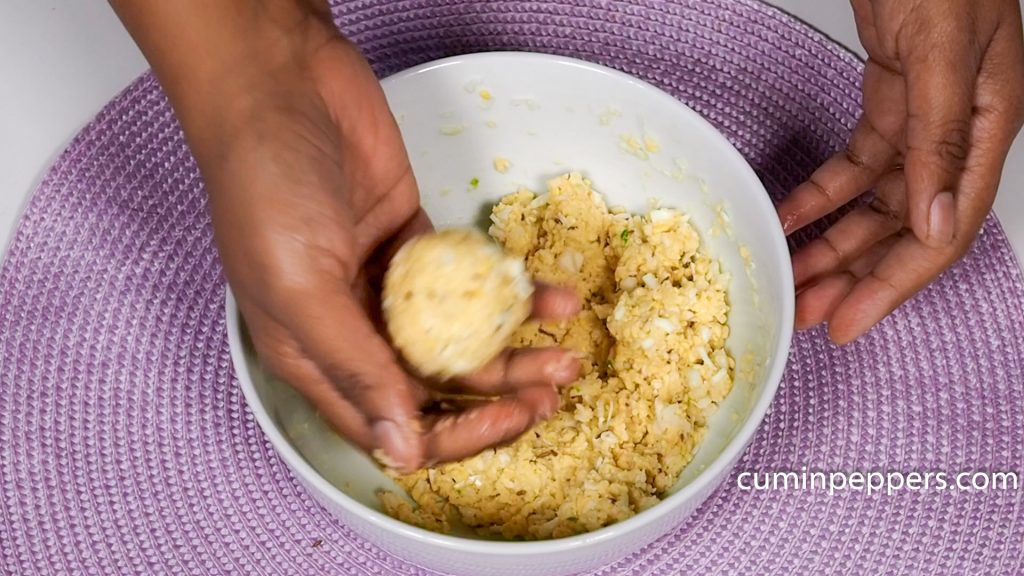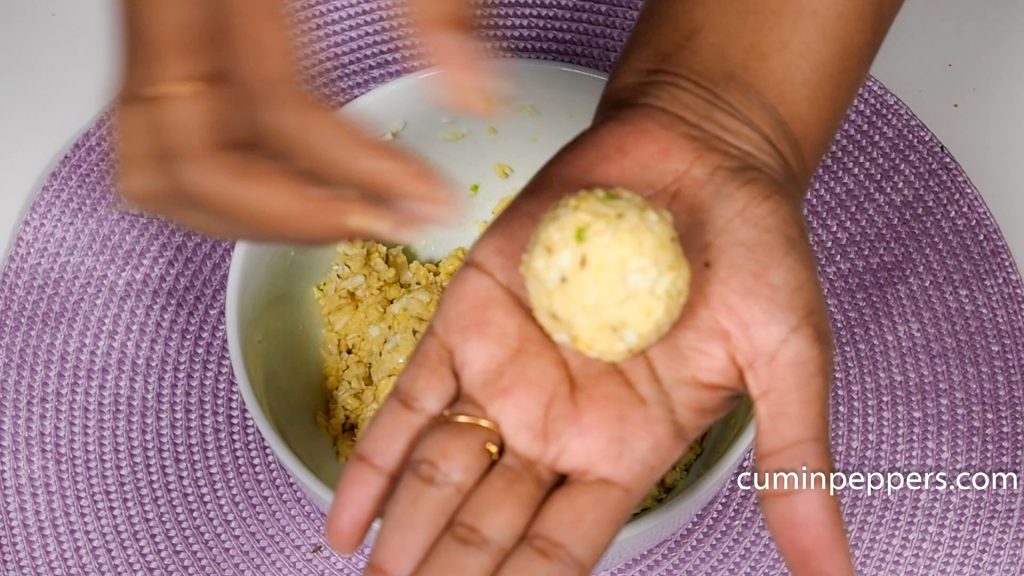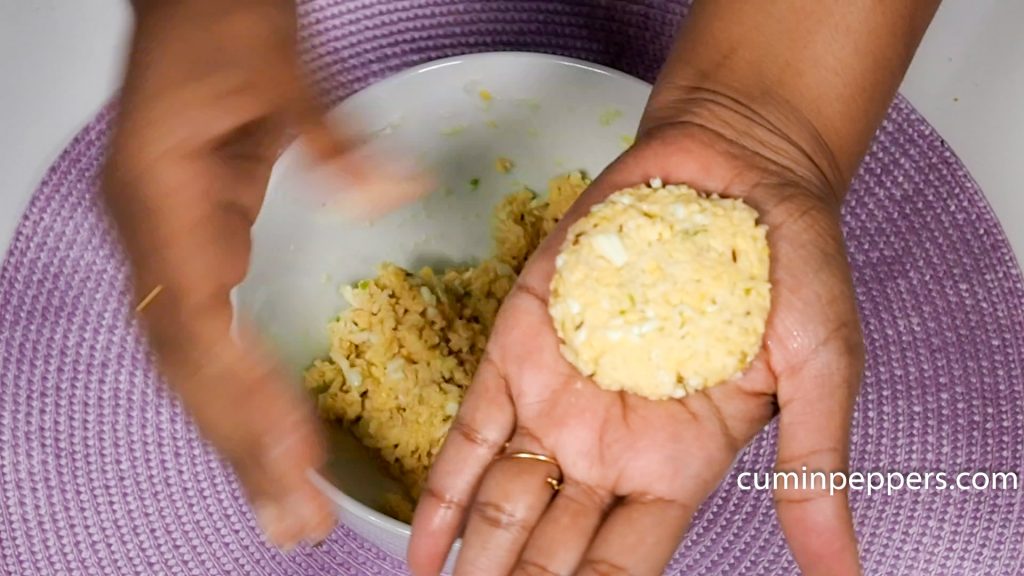 For Frying the patties: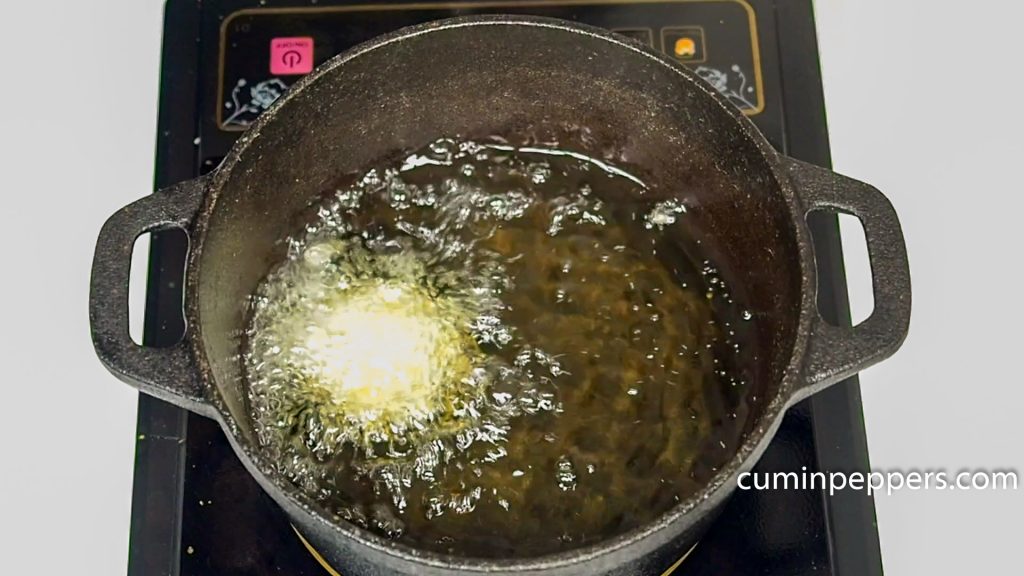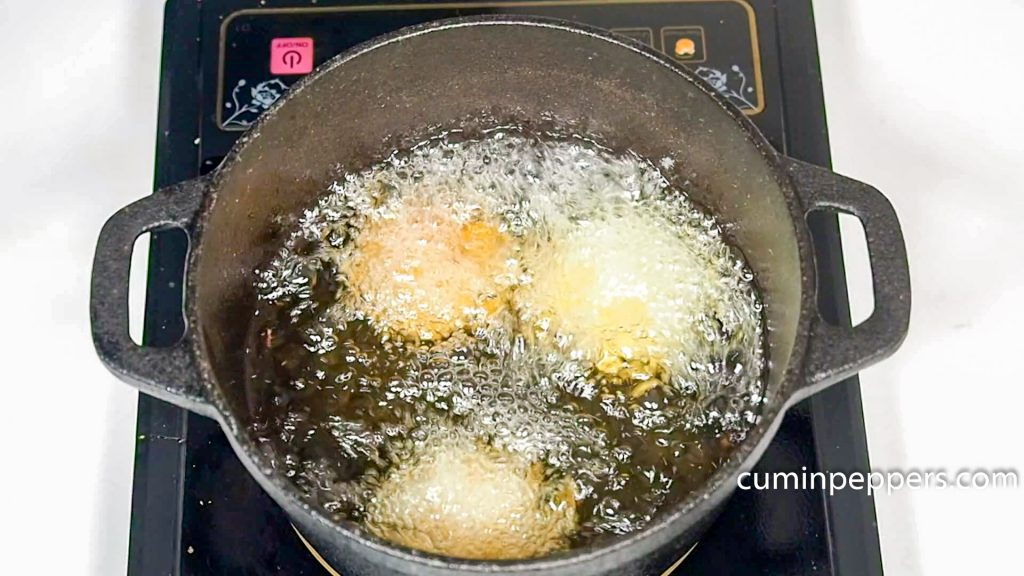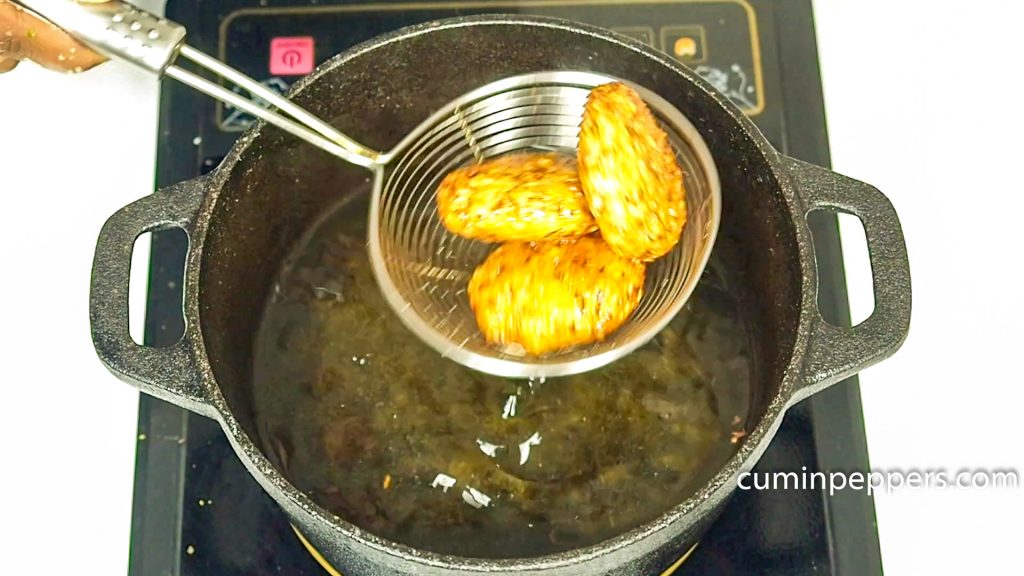 Now the cabbage vada is ready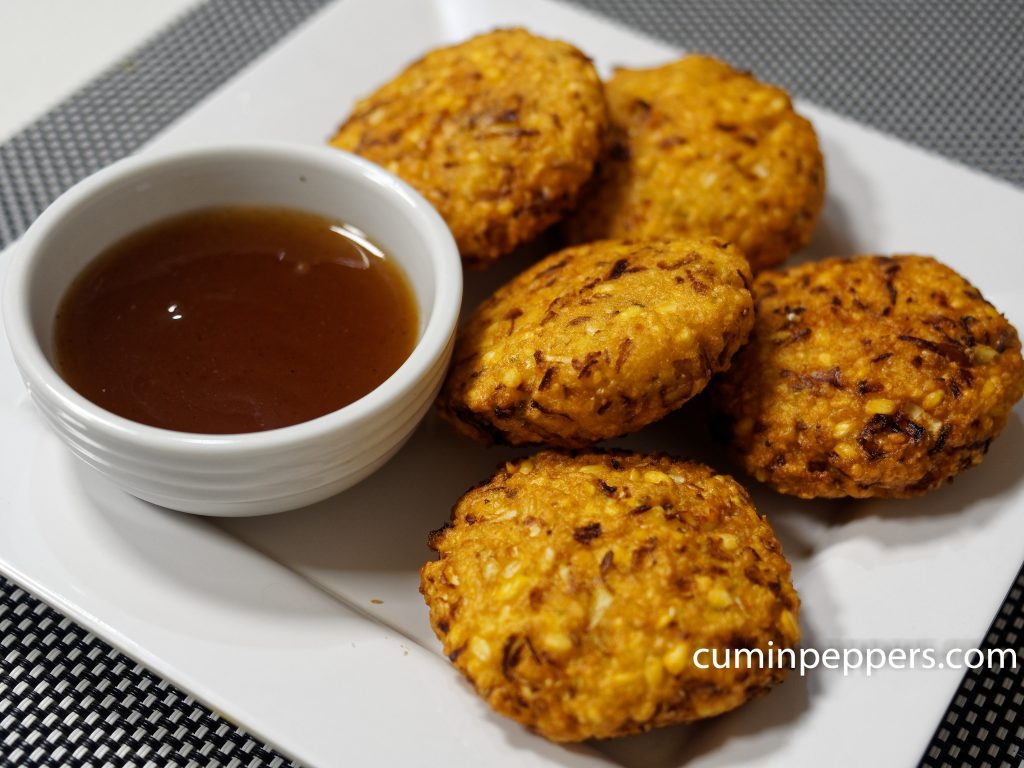 Serve with Love
Note:
Drain off the water completely in moong dhal, so that vada dough will be perfect to pat the vadas
make sure you chopped the cabbage finely( that is an important step)
Also, check out
moong dhal bhajiya
Masala Vada Recipe
milagu vada
Follow us on