green banana fry | chettinad vazhakkai fry is otherwise called as vazhakai Meen varuval, as it looks crispy outside, soft inside. It will be a perfect side dish with curd rice, dhal rice, and also with any kulambu.
Let's see how to make it.
For preparing this fry you need to use more oil
Alternatives:
You can use adjust the spice powder ratio of your choice, especially the chilly powder
moreover, You can cut plantain of your desired shapes, but not too thin or thick, medium thickness needed.
Let us get into the recipe of green banana fry | chettinad vazhakkai fry
Recipe cuisine: South Indian
course: side dish
preparation time: 10 minutes
cooking time:20 minutes
serves: 4
Ingredients:
Oil – 4 tbsp
Plantain – 2 number / 250 gm
Coriander powder – 1 tbsp
Chilli powder – 2 tsp
Garam masala – 1/2 tsp
Pepper – 1/2 tsp
Salt to taste
To Grind:
Garlic pods – 8
Fennel seeds – 1 tsp
Preparation method:
1. Firstly, Peel off the plantain and chop in lengthwise, put inside the water to avoid blackening
2. Secondly, Grind the garlic pods and fennel seeds coarsely without any water and keep aside
3. Thirdly, Heat 4 tbsp of oil in a pan, put the water-drained plantain one by one, shallow fry the plantain pieces to be half cooked, and also, fry all the pieces in batches for 30 seconds. (plantain pieces got half cooked, now need to be cooked completely)
4. Fourthly, In the same pan with remaining oil, add urad dhal to get crisp and asafoetida.
5. Fifthly, Add the ground garlic fennel paste, and fry till the raw smell goes off
6. Add the spice powder (coriander powder – 2 tbsp, Kashmiri red chilli powder – 2 tsp, garam masala powder – 1/2 tsp) and salt and mix well keep the flame at low
7. Add the fried plantains, mix well
8. Fry the plantain in low flame for 15 minutes, but keep stirring in regular intervals without breaking the pieces.
9. finally, take the fried pieces from the pan
At the end, all the oil disappears, the plantain looks dry and crispy
Stepwise picture recipe for green banana fry | chettinad vazhakkai fry:
Chopping plantain: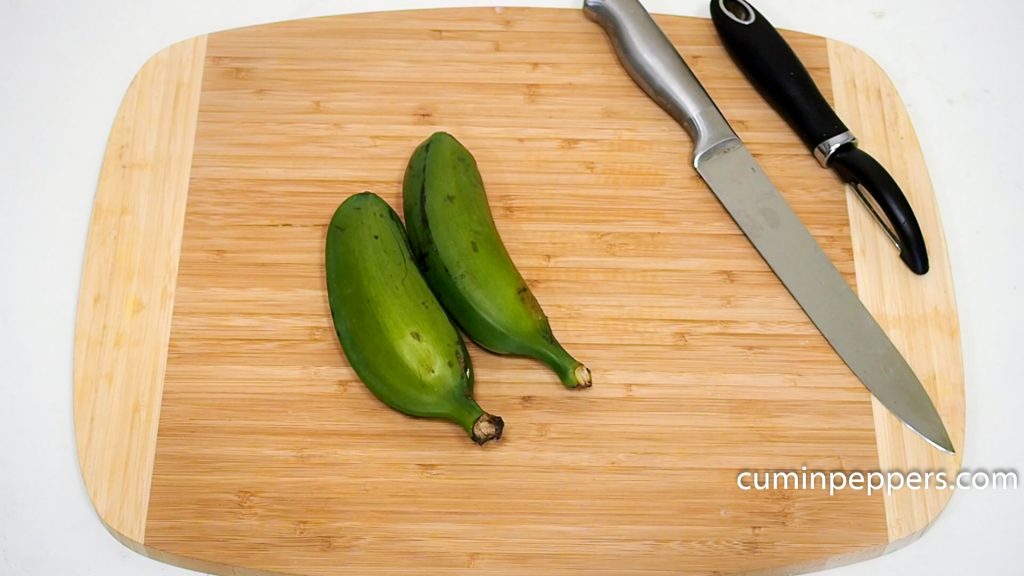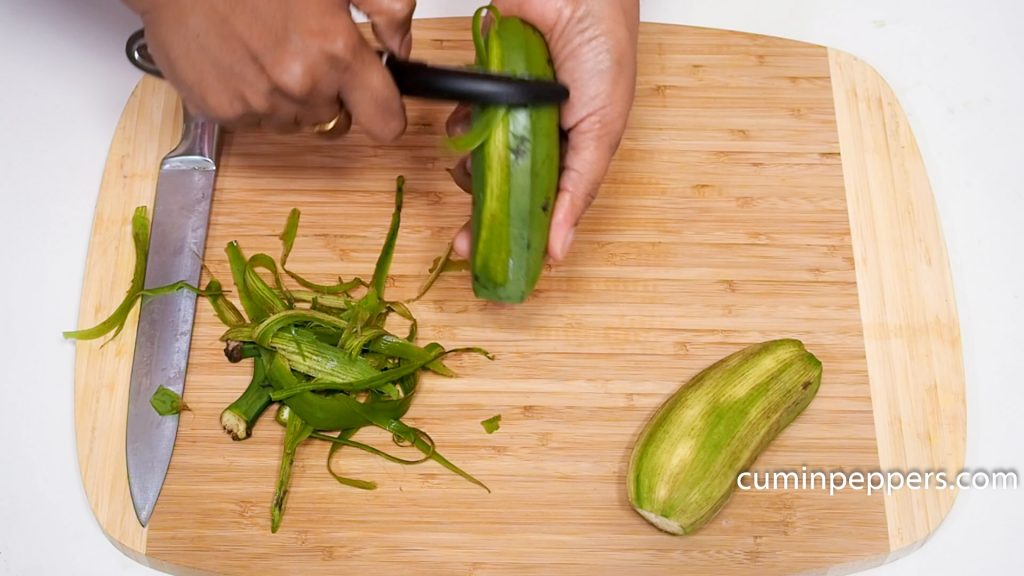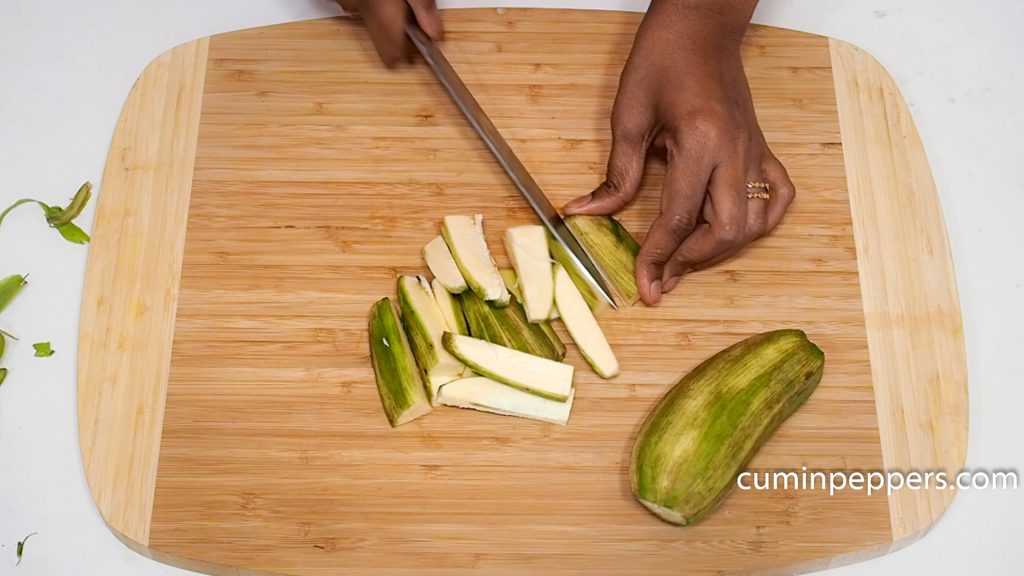 To grind: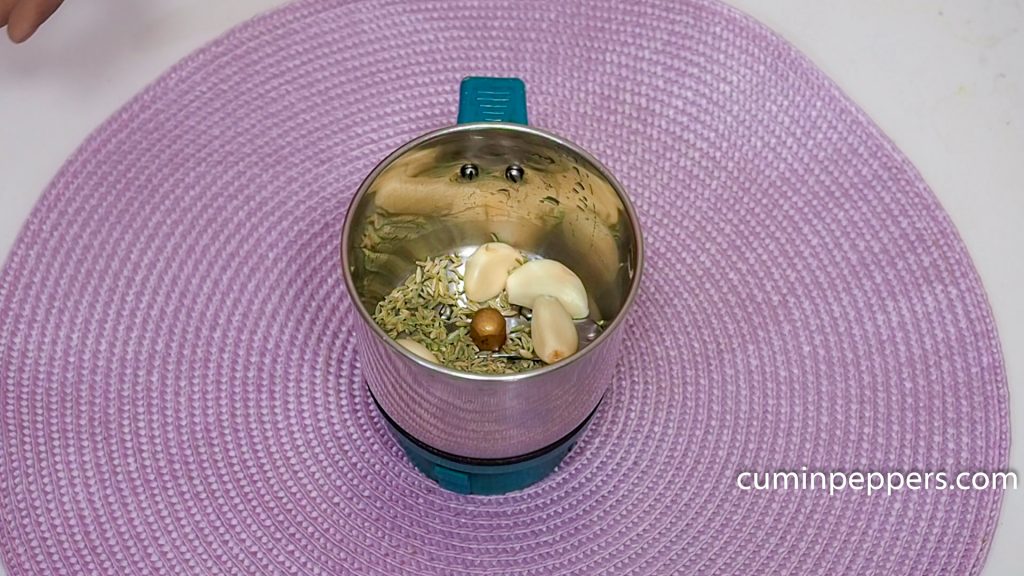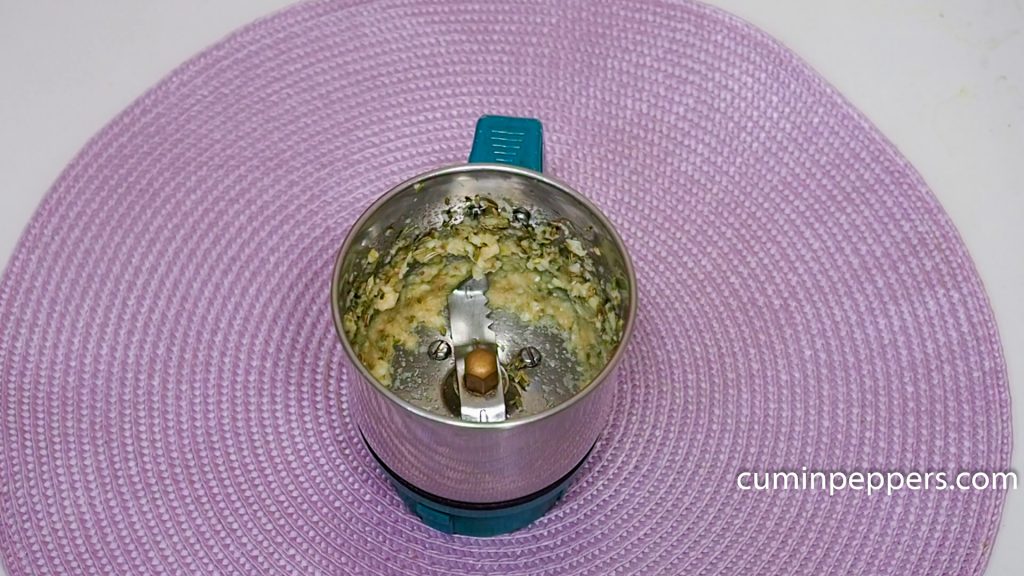 Frying – green banana fry | chettinad vazhakkai fry: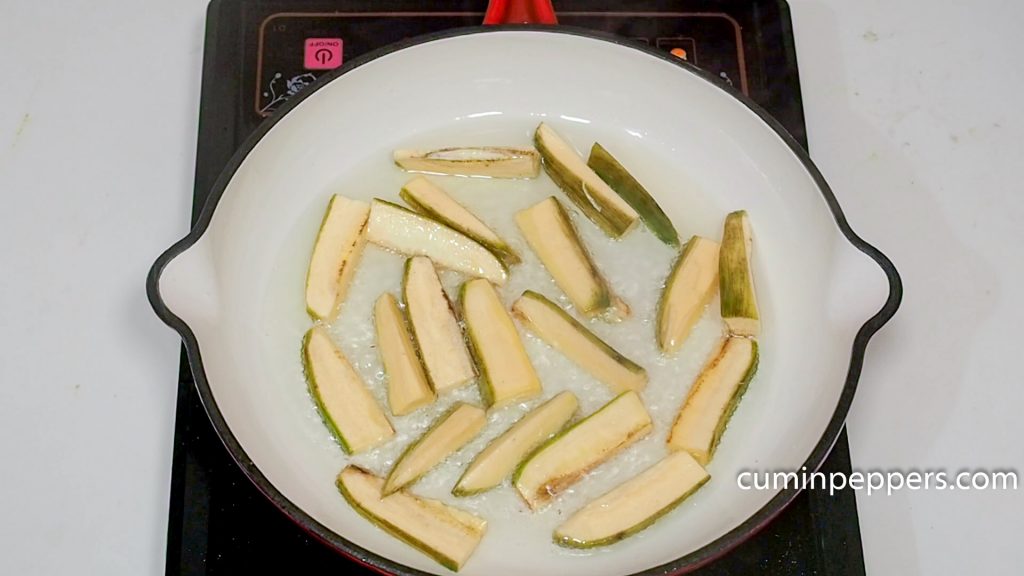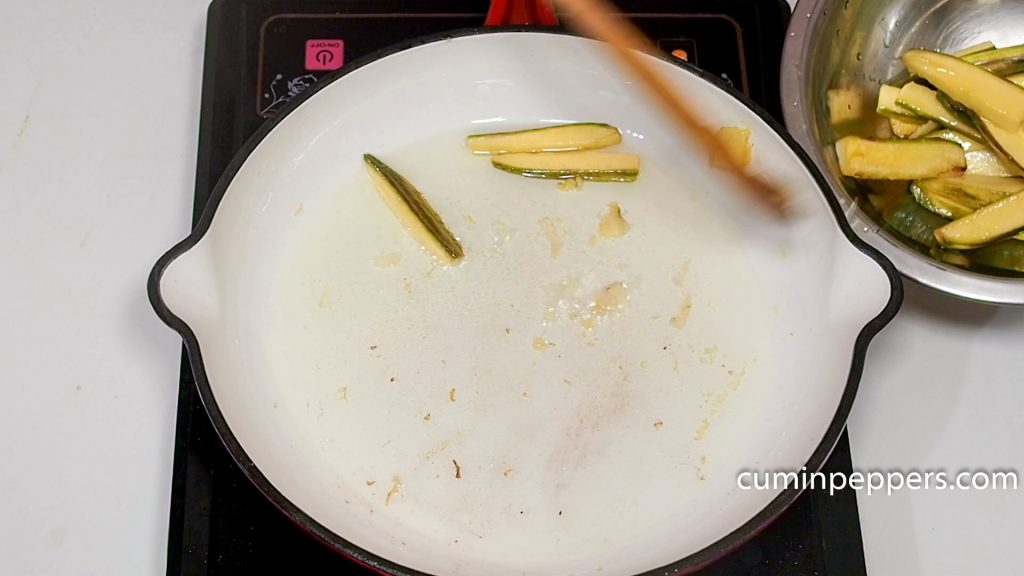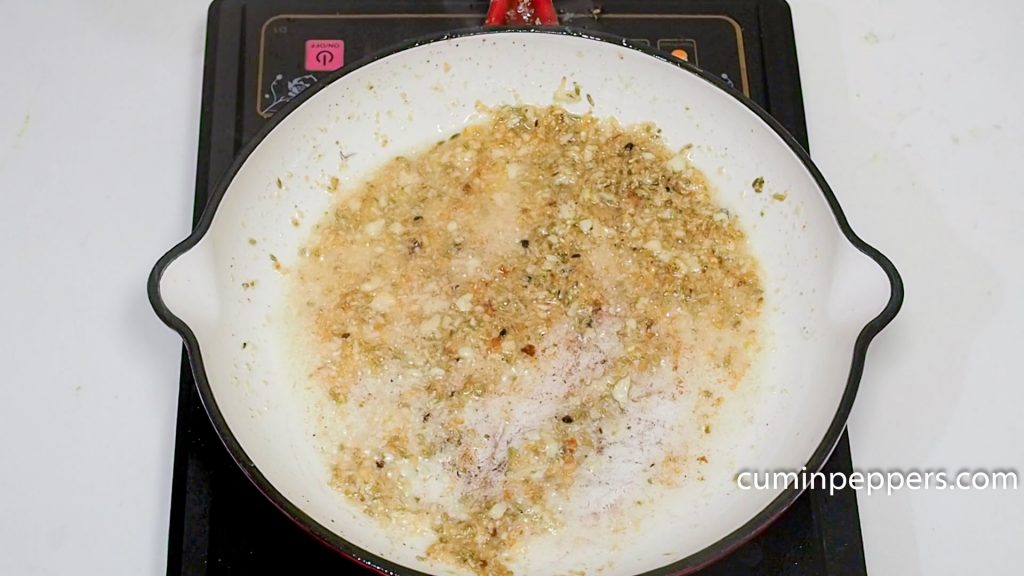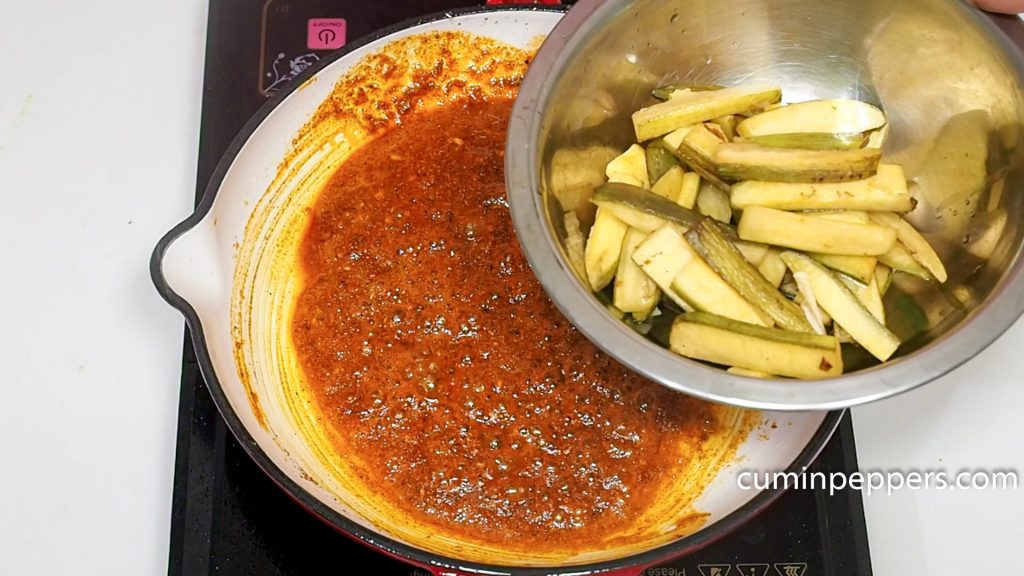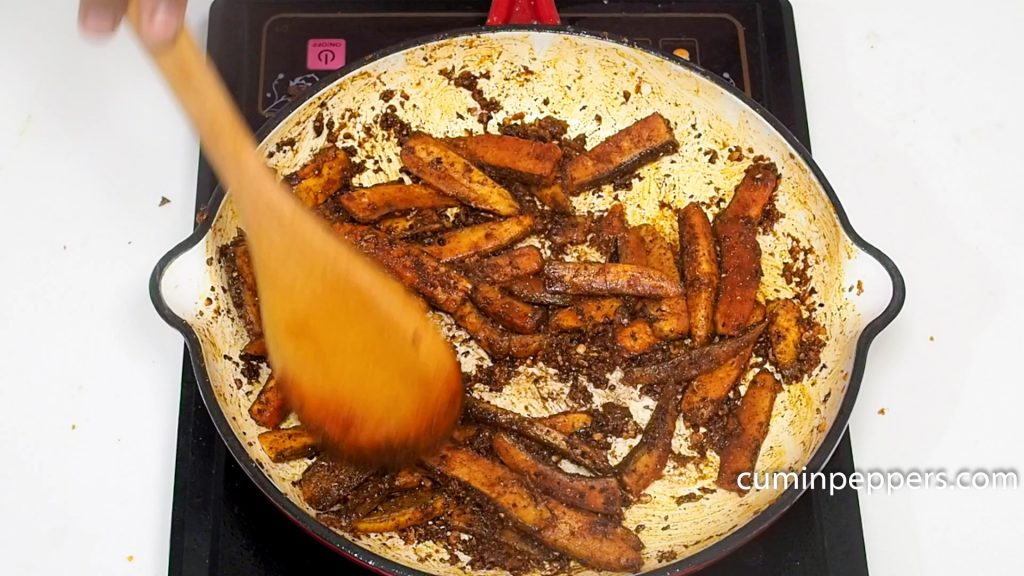 Now the green banana fry | chettinad vazhakkai fry is ready
Note:
Furthermore, there is a chance of spice powders to be burnt as we are frying till the plantain to be crisp, just ignore if it happens, but keep stirring at all the stages, in the end, take off the fried pieces separately to serve.
while frying the plantain pieces, keep the flame medium to high
In contrast, while putting the spice powders, keep the flame low
and again, keep the flame low, while you fry plantains in the second time
above all, keep in mind that it does need garlic cloves in a considerable amount
along with green banana fry | chettinad vazhakkai fry also, check out,
and also, Follow us on,