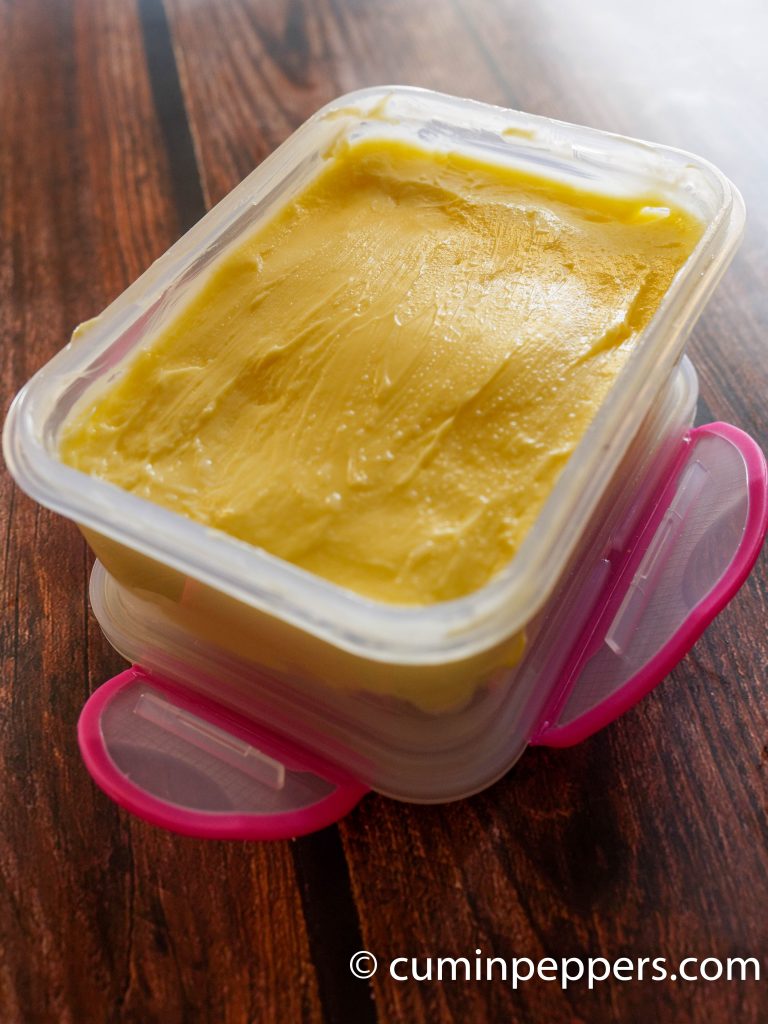 homemade butter | how to make butter at the home | homemade Makhan recipe is butter extracting from cream which store-bought. As a by-product, we will get buttermilk too. For this recipe, we need a hand mixer to make butter. In this recipe, I got 600 ml of thickened cream (that is aka whipping cream). Finally, we will get 250 grams of butter. That can be stored in the fridge for more than 4 weeks. Whenever we will get cream at a reduced price at the store we can pick the cream in bulk for making butter. It does need only 15 minutes to make butter for this quantity. If we are making with more than 600 ml the time will vary up to 20 minutes.
In the olden days, people used to extract the butter from the buttermilk only in the morning time as the temperature will be cooler than day time. so that the butter will gather easily as a mass from the buttermilk. In this recipe also, we are using ice-cold water.
video recipe for homemade butter:
Let us get into the recipe of homemade butter | how to make butter at home | homemade Makhan
homemade butter | how to make butter at home | homemade Makhan
Ingredients
600

ml

thickened cream (whipping cream)

2

cups

ice-cold water
Instructions
Take 600 ml thickened cream (aka whipping cream) in a mixing bowl

Keep the hand mixer on low speed, start to beat

Gradually increase the speed to high, beat it for 10 minutes, first the cream will get thick, and then stiff peaks will be formed in 10 minutes

After 10 minutes, reduce the speed to low, continue to beat, the mixture starts forming grainy and releases buttermilk. Keep beating for 5 minutes. Butter and buttermilk will be separated.

Collect the buttermilk and put it in the ice-cold water. Just rinse for while and take. (ice cold appeared as cloudy water after rinsing the butter, discard this water)

We can use buttermilk by filtering it

Keep the butter in refrigerator and use
Stepwise Picture Recipe: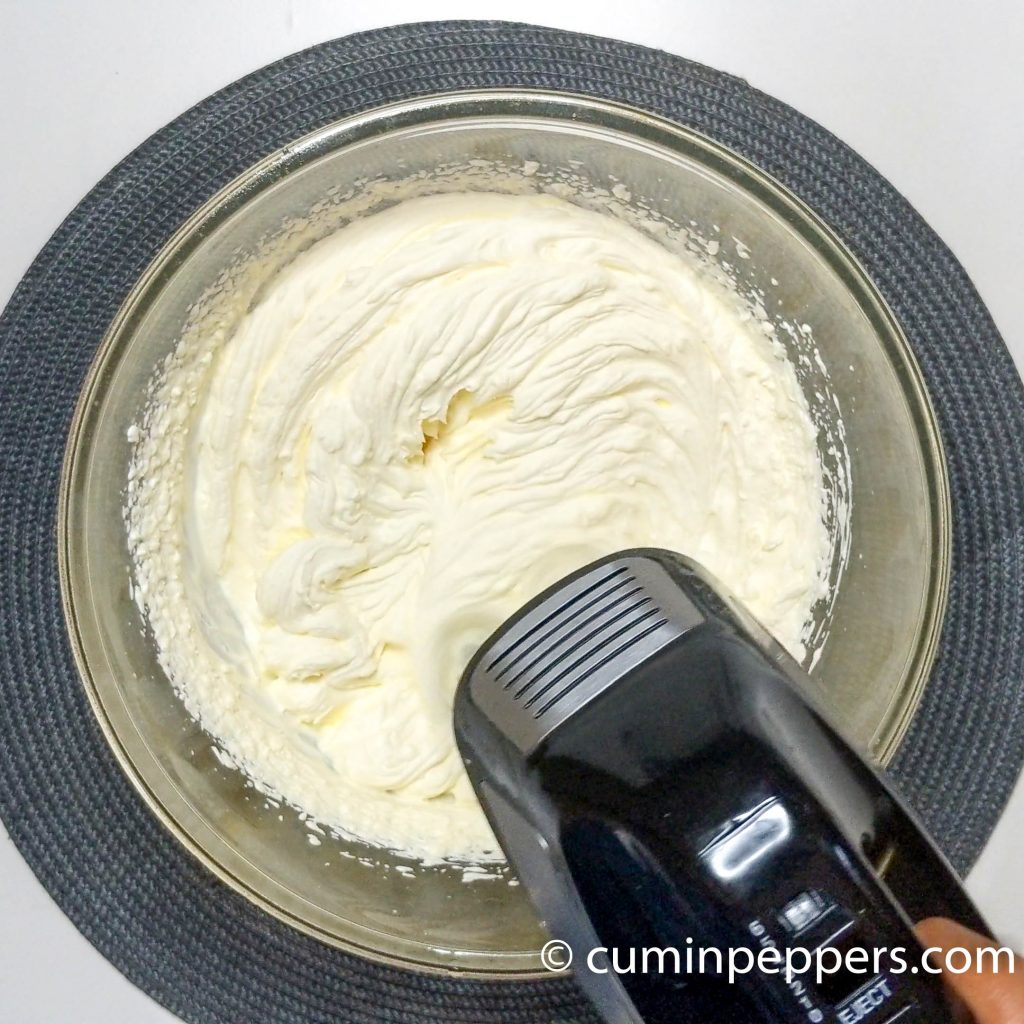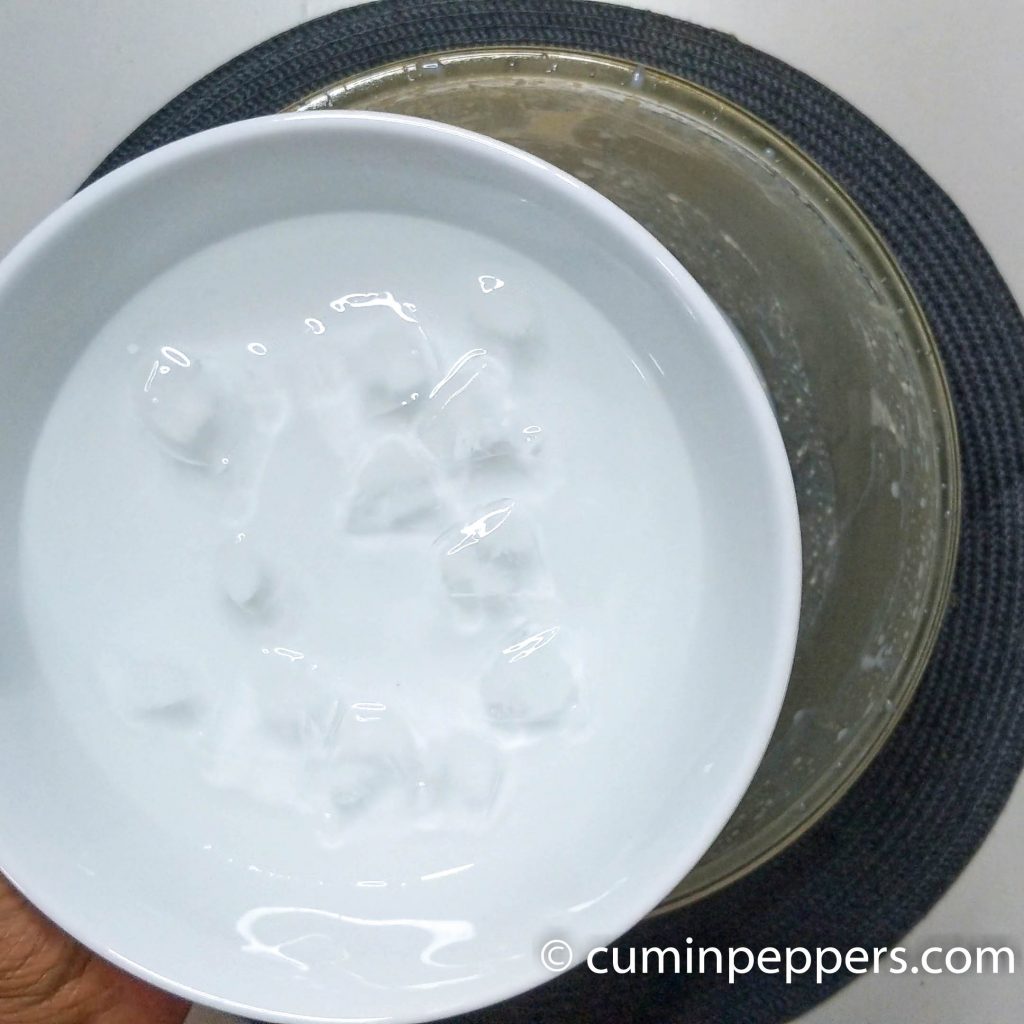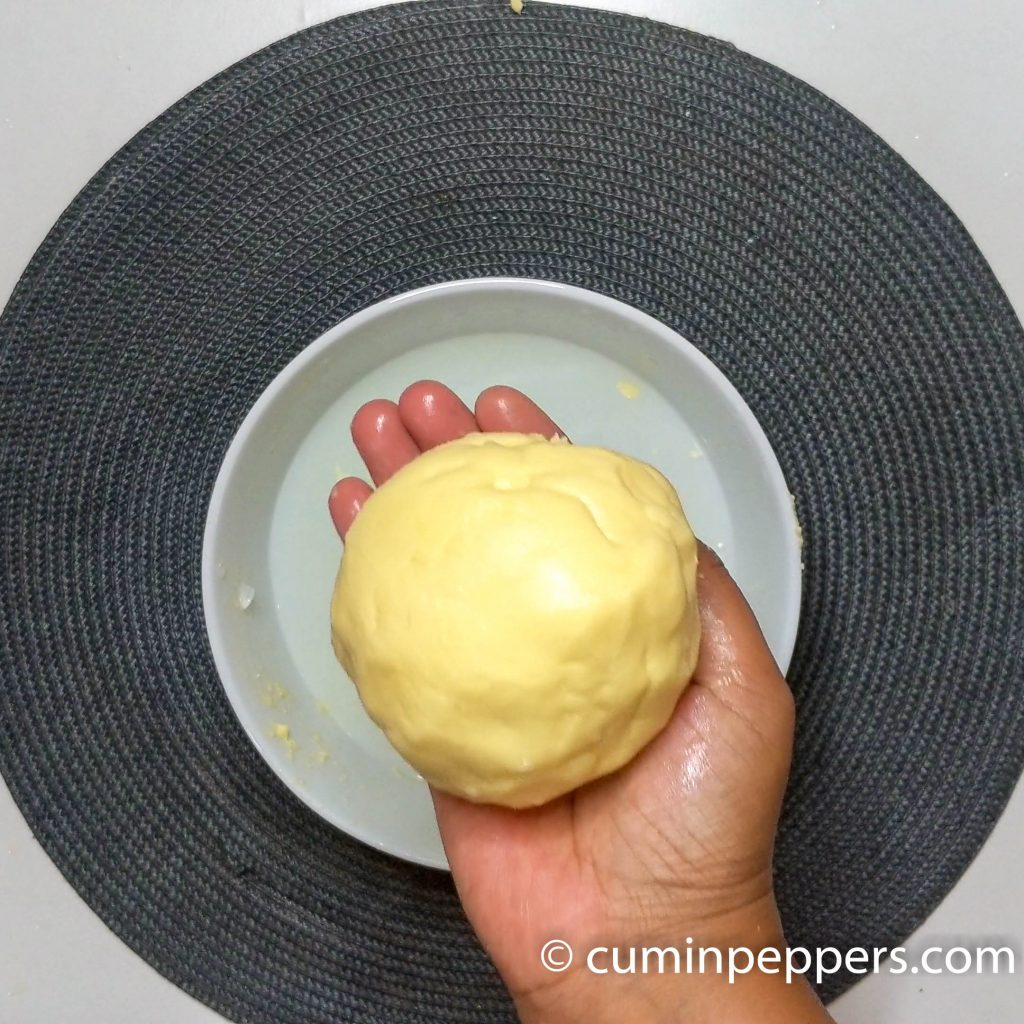 The homemade butter is ready.
Note:
As a short note, whip the cream for 10 minutes, or until it forms stiff peaks (whipped cream) (gradually increase the hand mixer speed to high)
then reduce the hand mixer speed to low, whip it for another 5 minutes. butter and buttermilk got separated.
Follow us on