bottle gourd soup | lauki ka soup Bottle gourd is low carb vegetable, rich in dietary fiber. So it promotes weight loss. Also, it does detoxification.
Bottle gourd has many nutrients, So, It provides overall health benefits
It is a wonderful dish for people who follow a paleo diet
Let's see how to make bottle gourd soup | lauki ka soup.
Cuisine: International
Course: soup
Preparation time: 5 minutes
Cooking time: 20 minutes
Serves: 4
Ingredients :
Bottle gourd – 1/2 of one medium-sized ( it was around 400gm)
Butter – 2 tbsp
Onion – 1 (chopped)
Garlic – 3
Pepper – 1/2 tsp
Salt to taste ( requires only less quantity 1/2 tsp to 1 tsp)
Cook with care
Preparation method:
1. To start with, in a pressure cooker, put the butter, heat till it melts
2. Add garlic and onion, saute for 2 minutes
3. Then add chopped bottle gourd, saute for a minute
4. Add 1 cup of water, lid on, pressure cook for 3 whistles
5. After pressure releases, open the lid and wait till it to cool to blend the cooked bottle gourd ( if you have a hand blender, you can blend straight away after you opened the lid)
6. Blend the veggie into a smooth paste, preserve the veg stock in the cooker
7. Pour the blended veggie into the cooker into the veggie stock and mix
8. Bring into boil mildly
9. Add salt and pepper
10. Add the fresh cream (2 or 3 tsp) if you want, mix
Stepwise Picture Recipe: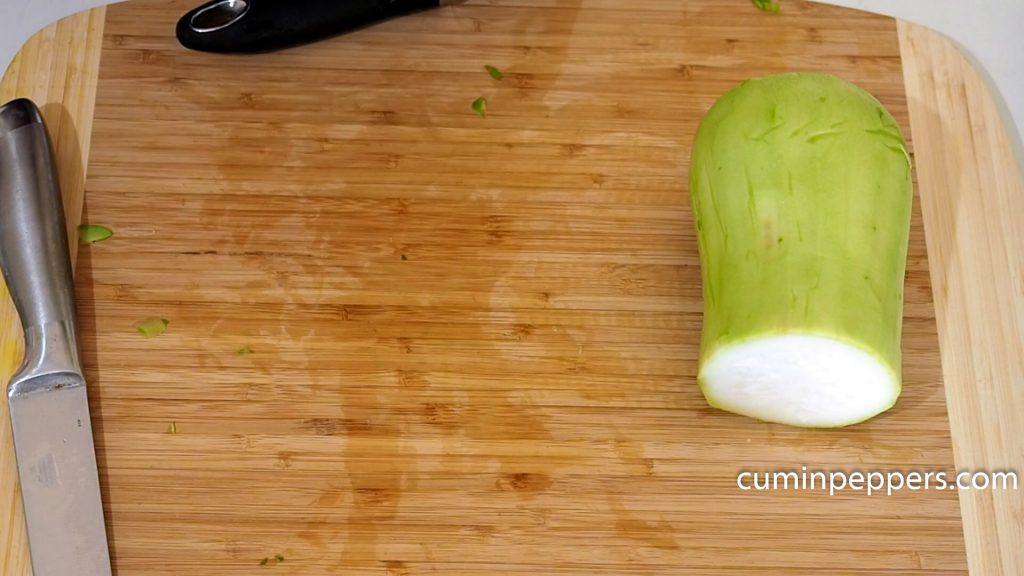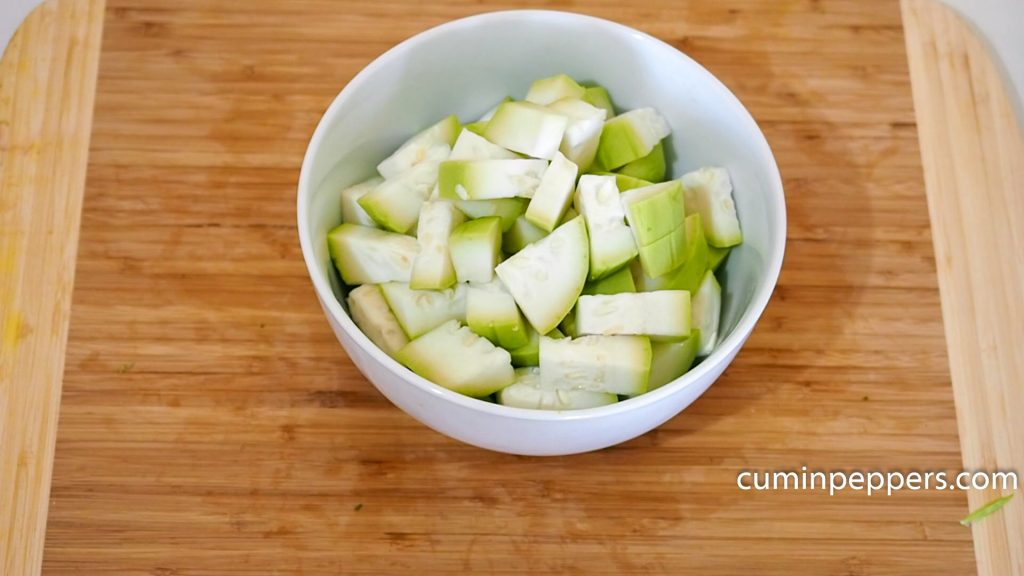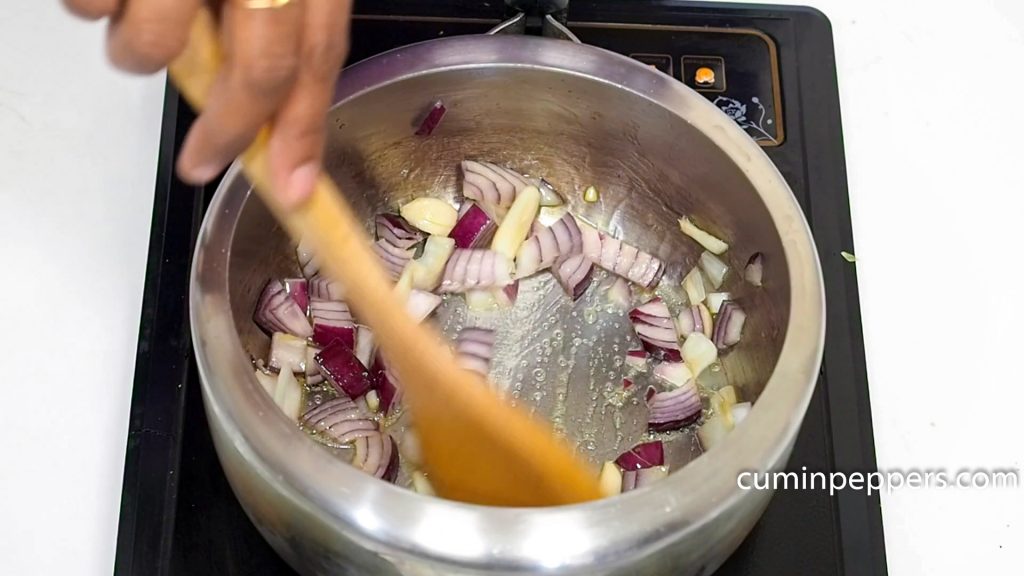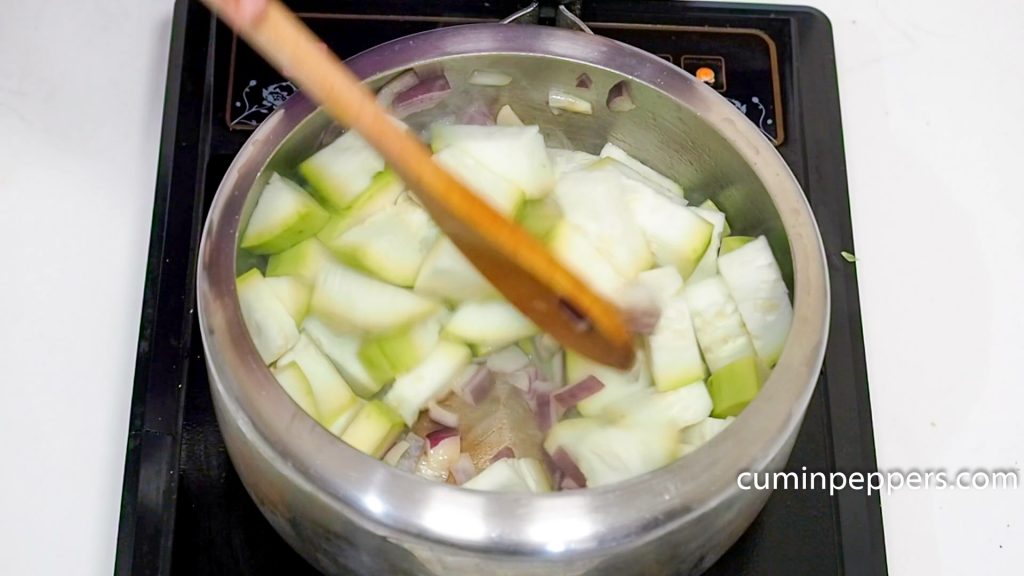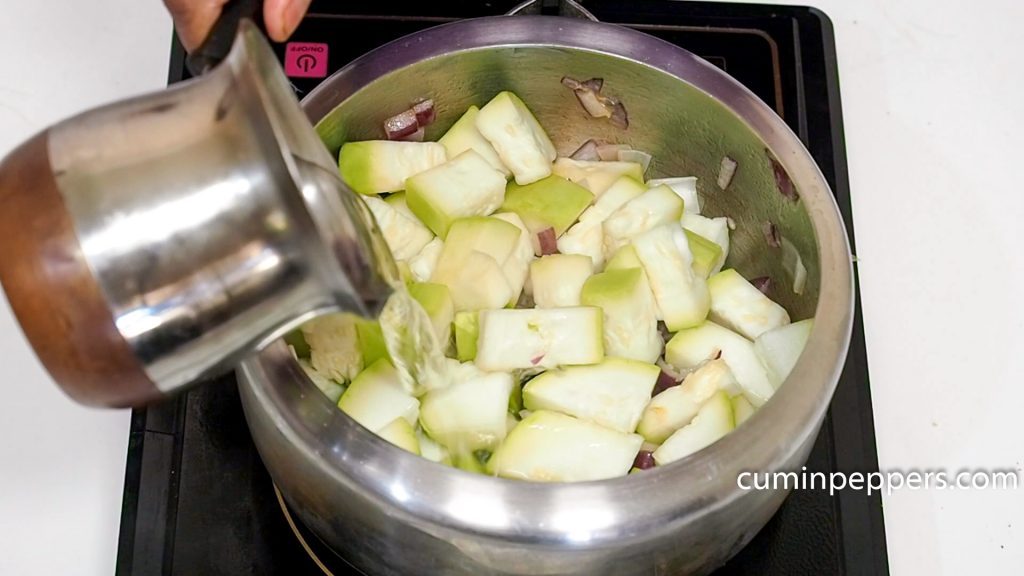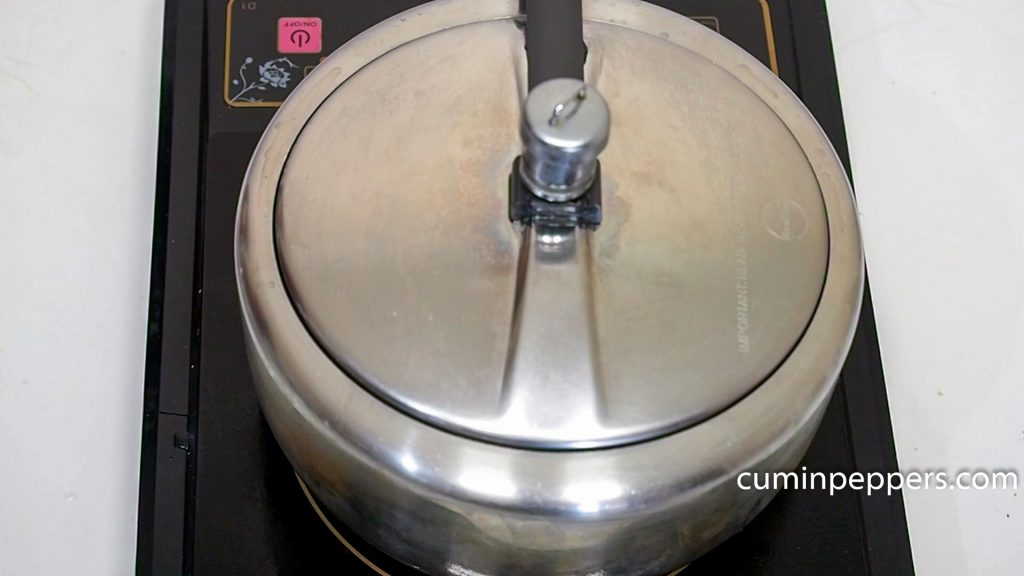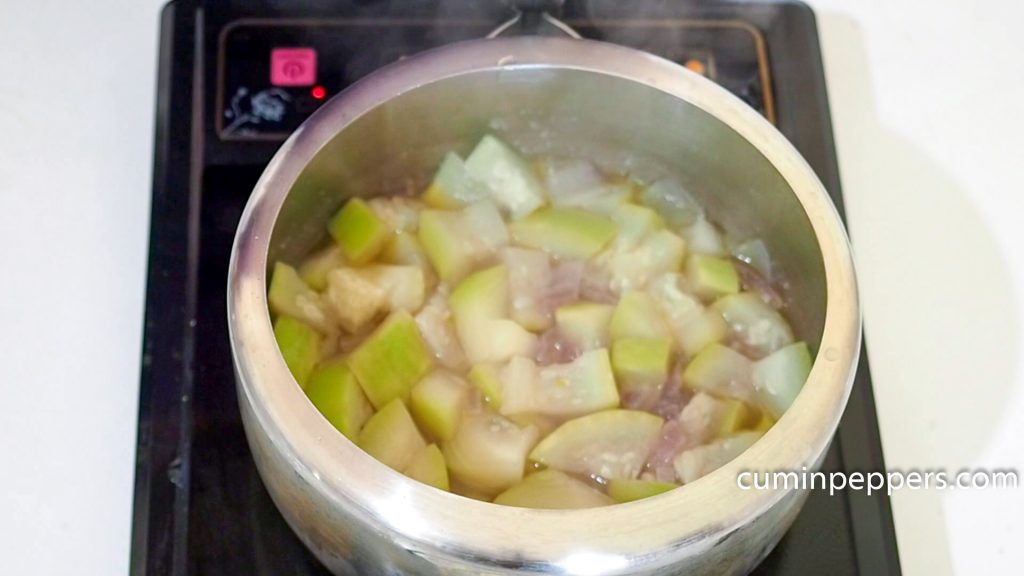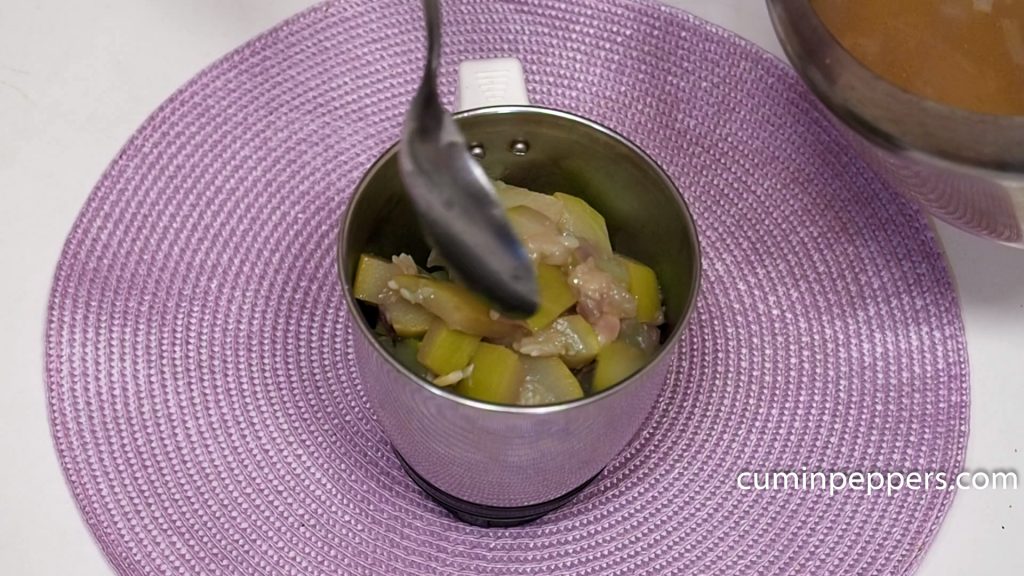 Now the bottle gourd soup | lauki ka soup is ready to serve
Now the bottle gourd soup is ready
Note:
Choosing a tender bottle gourd, and so, you will give you tasty soup,
while choosing the bottle gourd, look for the bottle gourd with the outer skin would be tender and soft.
Along with bottle gourd soup | lauki ka soup, Also, check out
broccoli soup