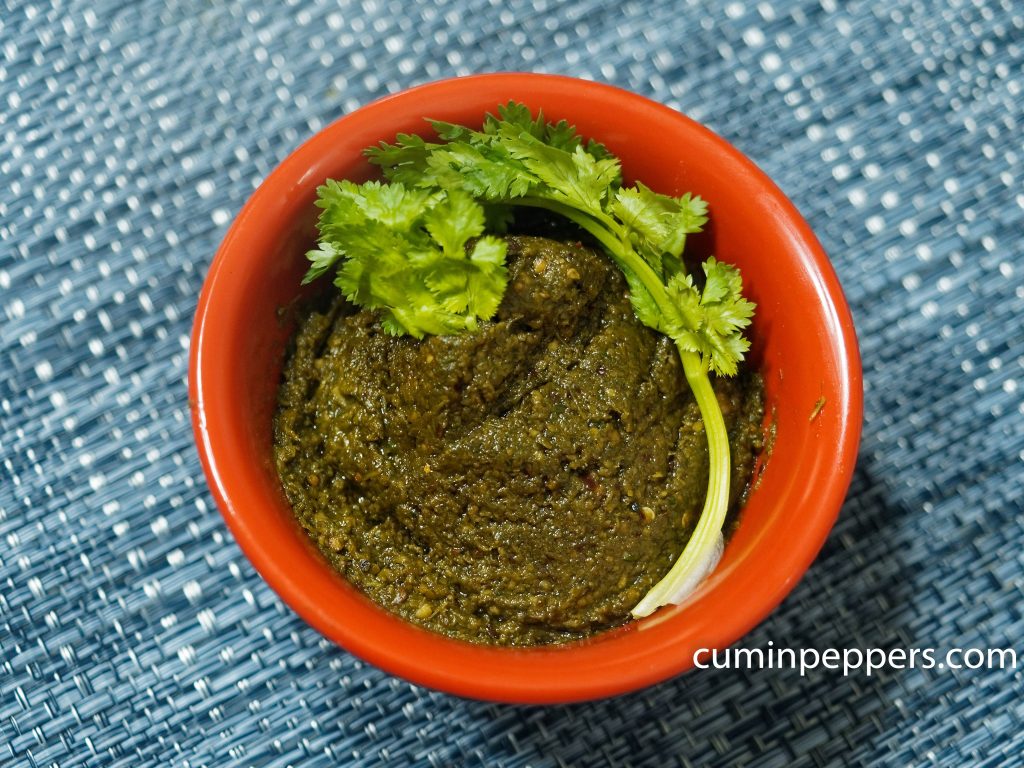 Kothamalli thuvayal | Coriander leaves thuvayal is easy to make the dish when you have coriander leaves in abundance. Just mixing with hot rice and rasam with papad makes the perfect and simple lunch for some days when you are uninterested in cooking. This thuvayal also a nice combination for Porridge/ kanji, curd rice, sambar rice.
Let see how to make it.
Ingredients:
Oil – 1 tbsp
Urad dhal – 2 tbsp
Dry red chili – 5
Asafoetida – a pinch
Tamarind – amla size
Coriander leaves – 1 cup
Dedicated coconut (dry coconut) (or normal shredded coconut)- 2 tbsp
Salt to taste
Cook with care
Preparation method:
1. In a pan, heat the oil, add urad dhal, dry red chill, Saute
2. Add asafoetida
3. Now add coriander leaves, saute for 30 seconds
4. Add Tamarind
5. Put Coconut, switch off the flame, let the mixture cool.
( if you are using normal coconut, fry it before adding coriander leaves for 5 minutes to get rid of moisture content goes off)
6. Blend it with 2 tbsp of water to smooth paste.
Now the thuvayal is ready
Stepwise Picture Recipe: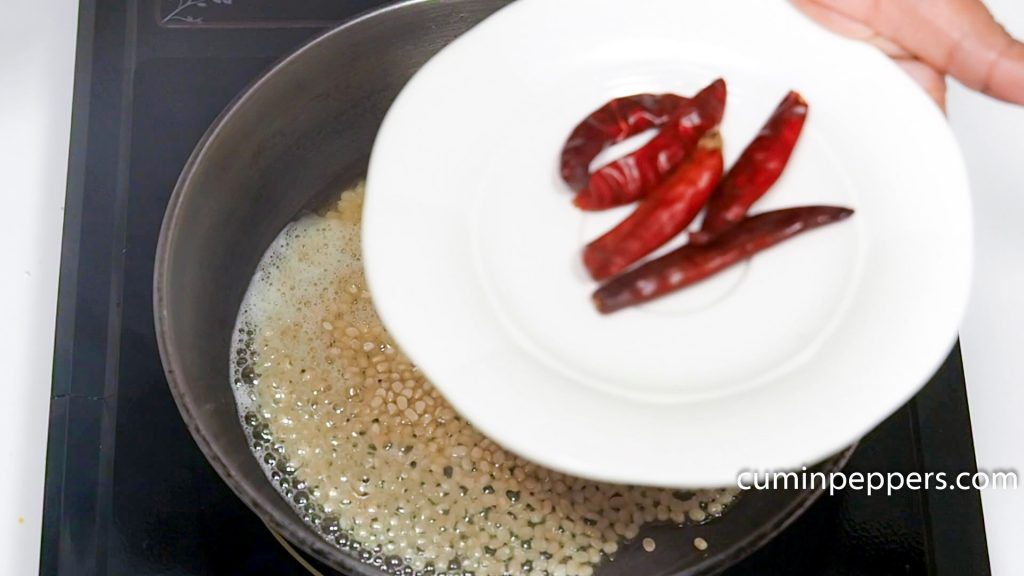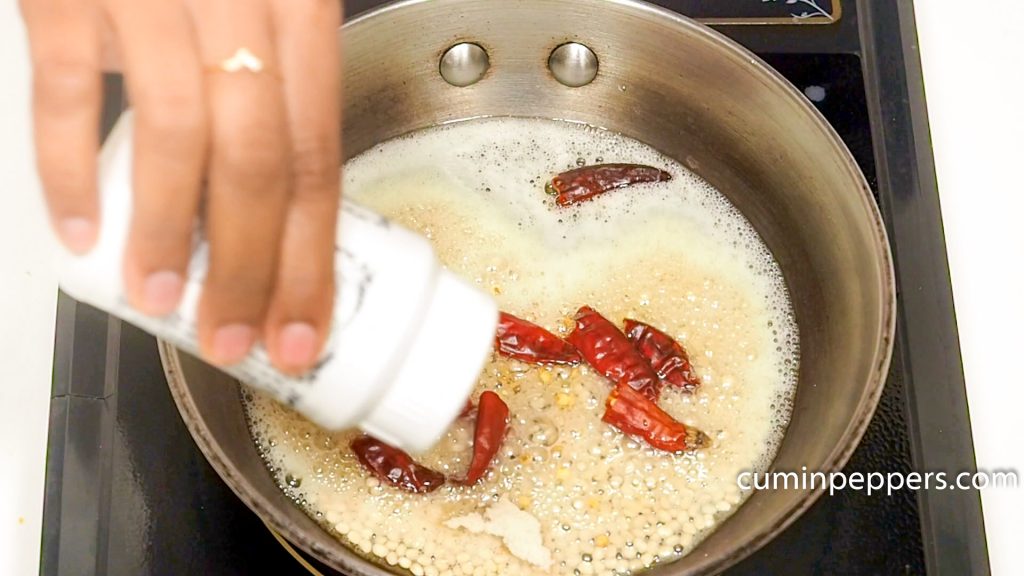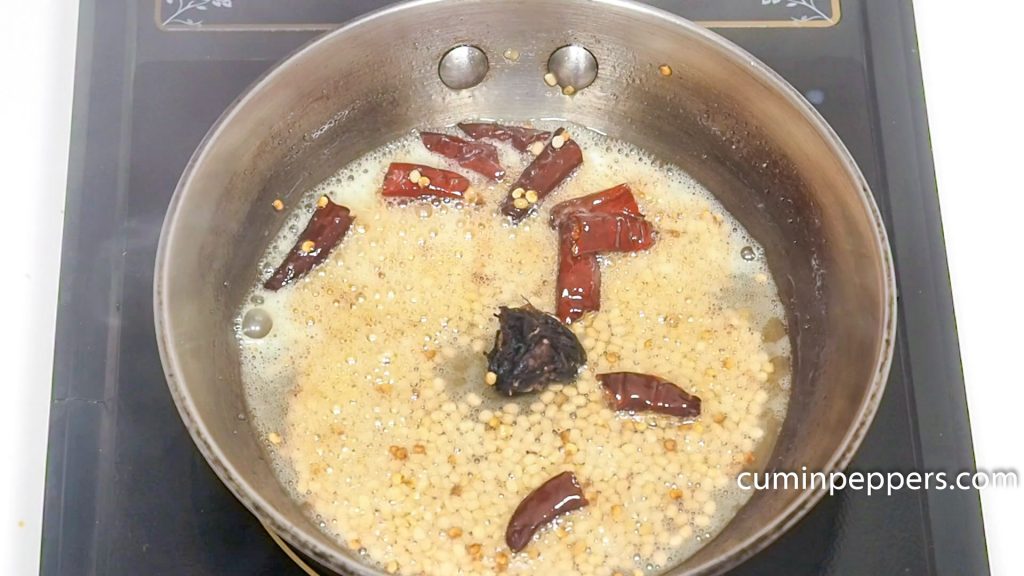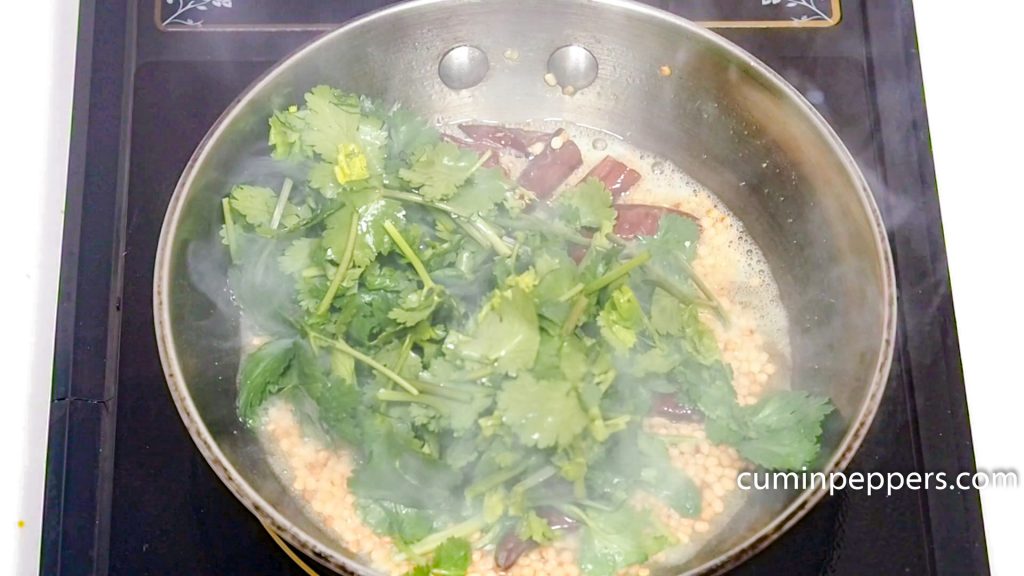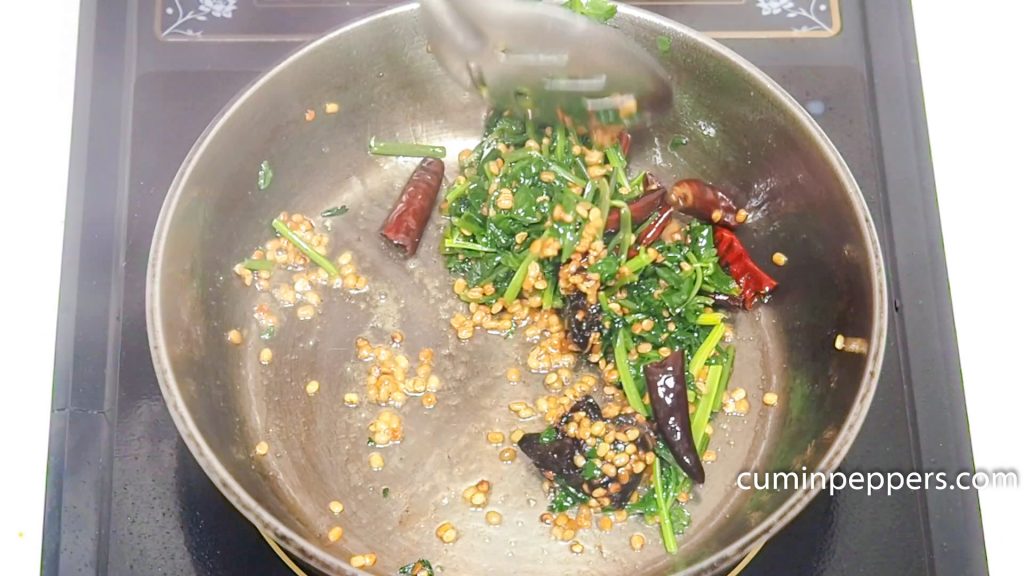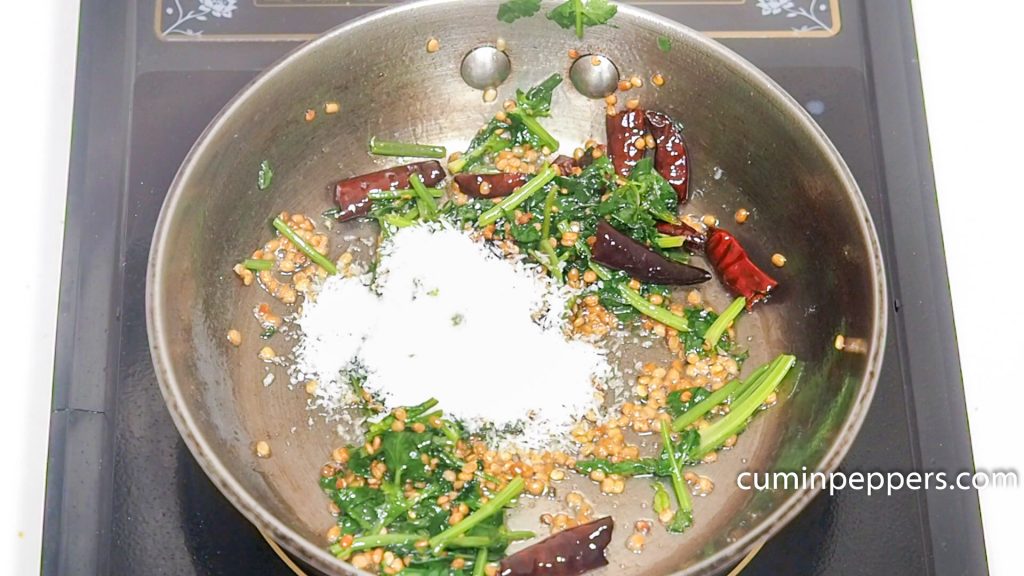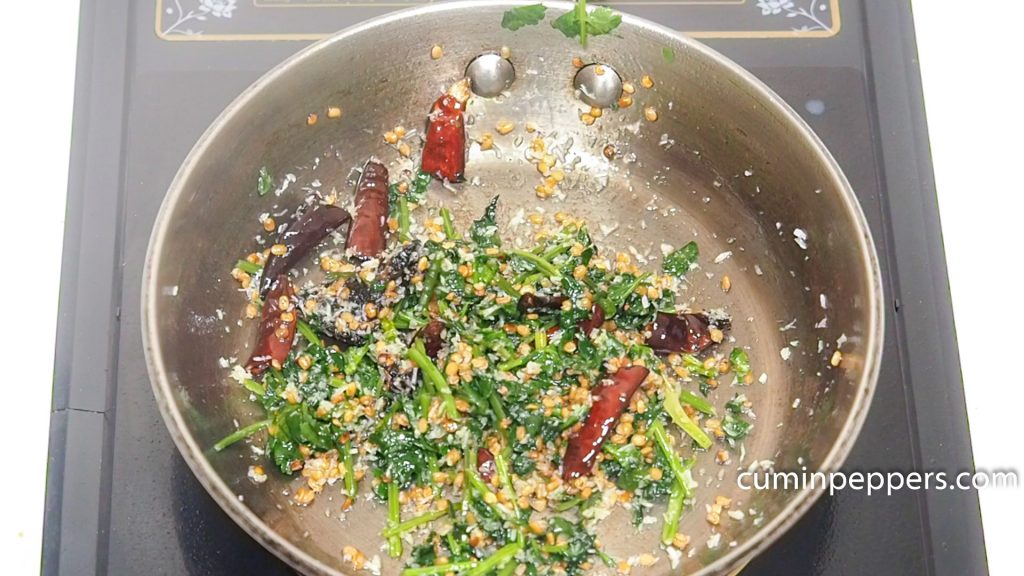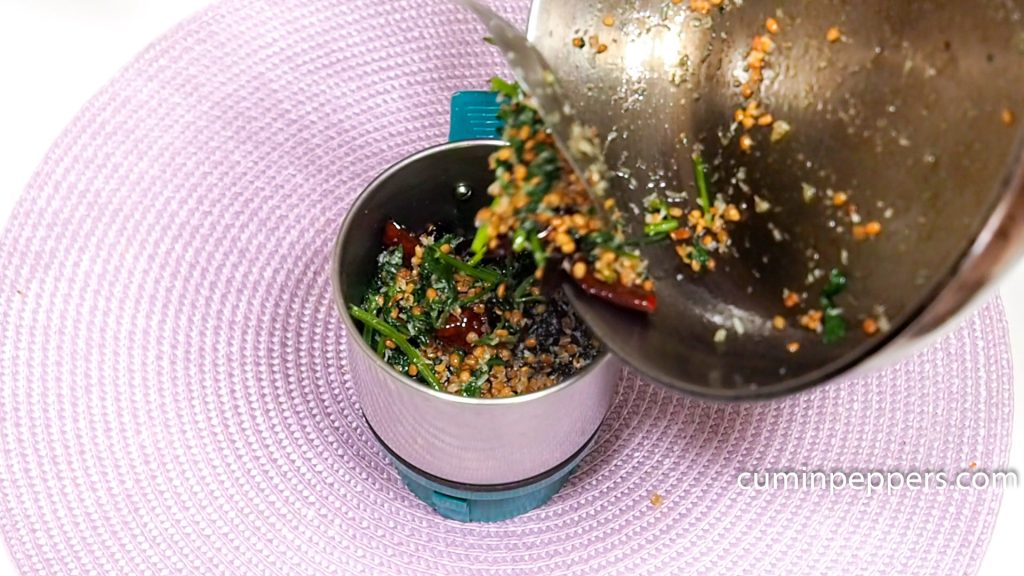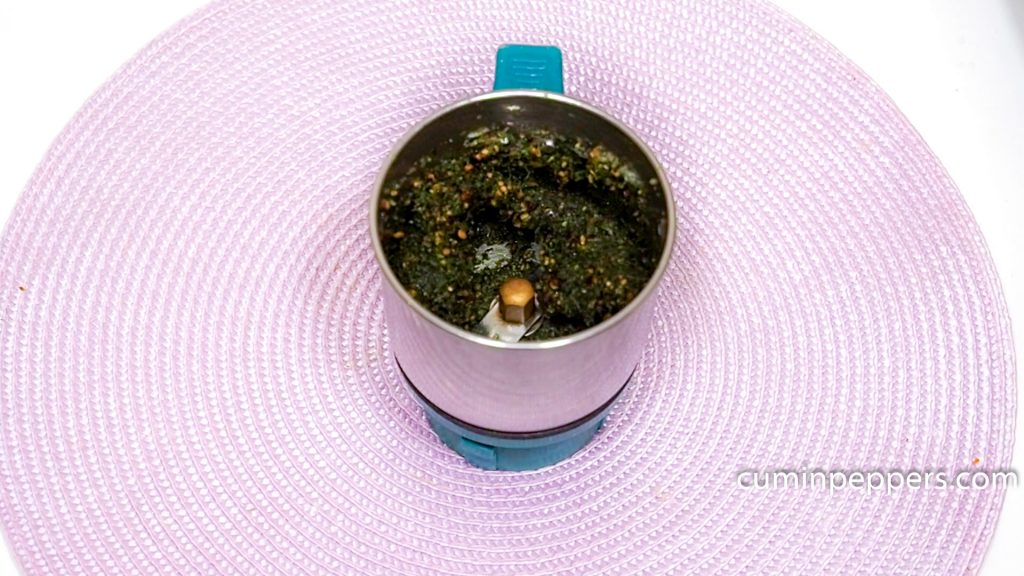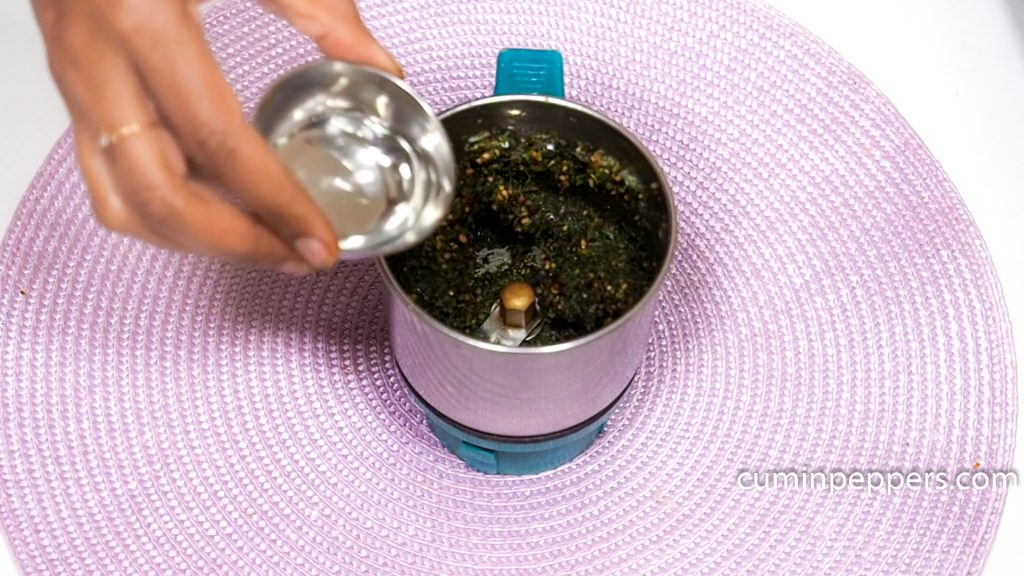 Now the kothamalli thuvayal/ coriander leaves thuvayal is ready
Also, check out Mint thuvayal
To know about the cleaning and storing coriander leaves, visit coriander leaves rasam recipe there you can find the information below