Strawberry drink | strawberry juice | strawberry chia drink is a super-duper refreshing drink, especially in summer days. And also it has the goodness of strawberries and lemon. It is very important to be hydrated all the time in summer, so making some hydrating drinks makes us feel good. And also, it is a good immunity-boosting drink. Moreover, Chia seeds act as a coolant.
I have tried many strawberry drink in the shop that is completely artificial flavor of strawberry and color with sugar. That made me prepare it at home, And here is the recipe.
Let us see how to make it written recipe, video, & stepwise picture recipe
strawberry drink
Ingredients
250

gram

strawberry

15 numbers of strawberry

4

tsp

sugar

2

tbsp

lemon juice

1

tsp

chia seeds + 1/4 cup water for bloom the chia

2

cup

water
Instructions
soaking chia seeds:
Take 1 tsp of chia seeds in a bowl

soak it with 1/4 cup of water for 20 minutes
Making drink:
In a blender jar, take 15 hulled strawberries (250 gram),

Then add 4 tsp of sugar and 2 tbsp of lemon juice

Transfer this juice into an other jar

Pour in 2 cups of water and soaked chia seeds, mix well. Serve chilled.
Video
Stepwise Picture Recipe:
Soaking chia seeds:
For making juice: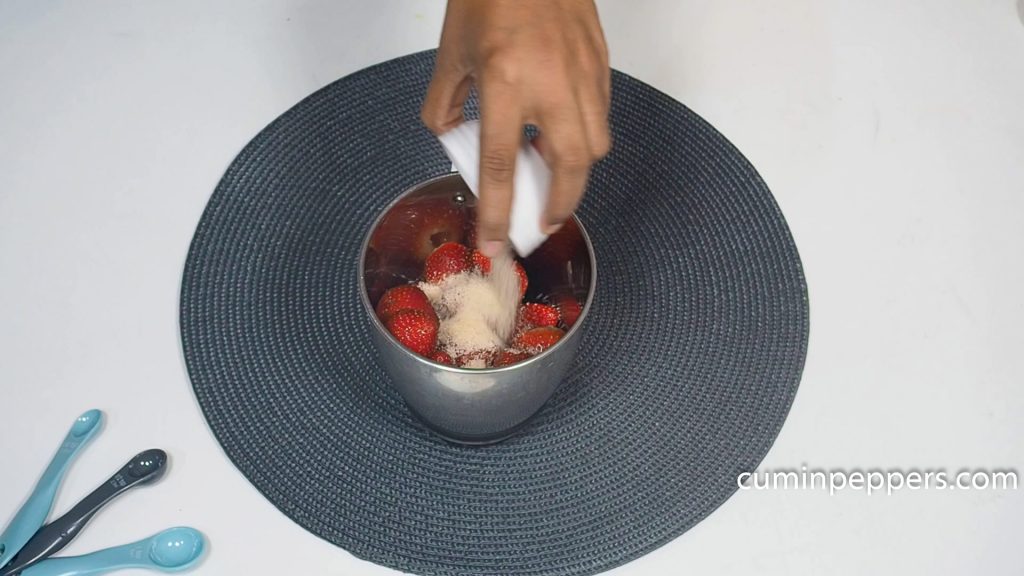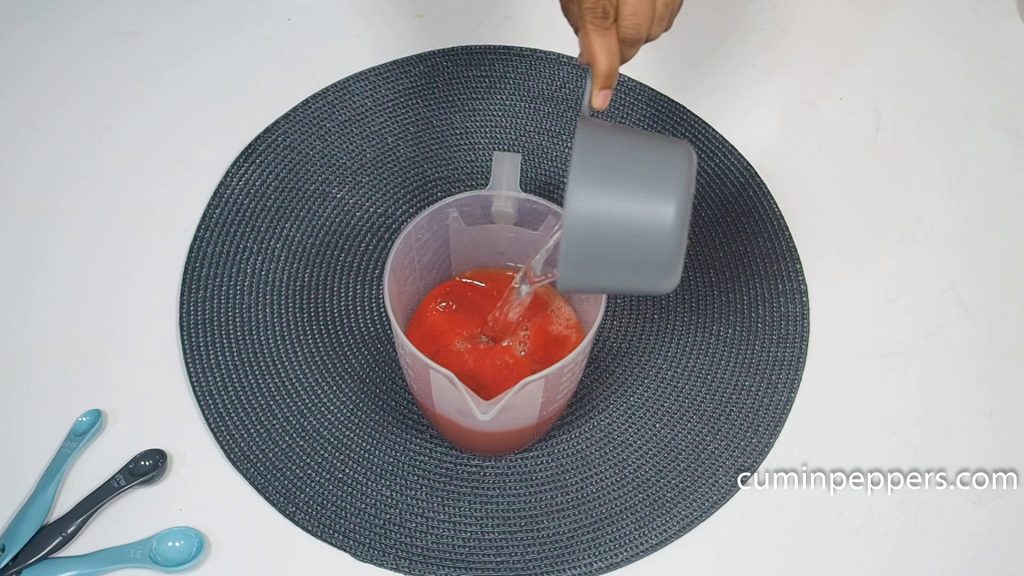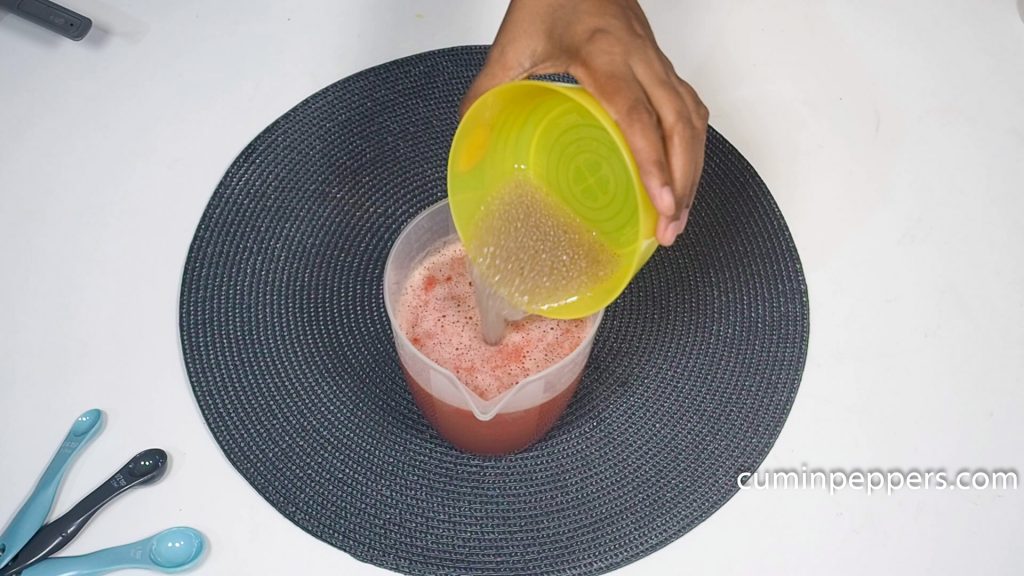 Note:
Adjust the sugar quantity and lemon, based on your taste. The quantity I have given in the recipe will be a medium level of sweetness.
Before blending the strawberries make sure it is rinsed in water well. and then remove the leafy portion and stalk portion along with leaf (hulling)
Also, check out,
Lemon ginger popsicle
and also follow us on
---
Strawberry Health Benefits:
Strawberries help to maintain skin health, and it improves skin complexion
It protects the eye
prevents cholesterol
It possesses anti-cancer, anti-inflammatory, anti-bacterial, anti-viral, anti-aging properties
Maintains blood pressure
It improves the immunity of the body
Strawberries high in omega3 fatty acid, so it good for the brain health
And also, it promotes pre-natal health