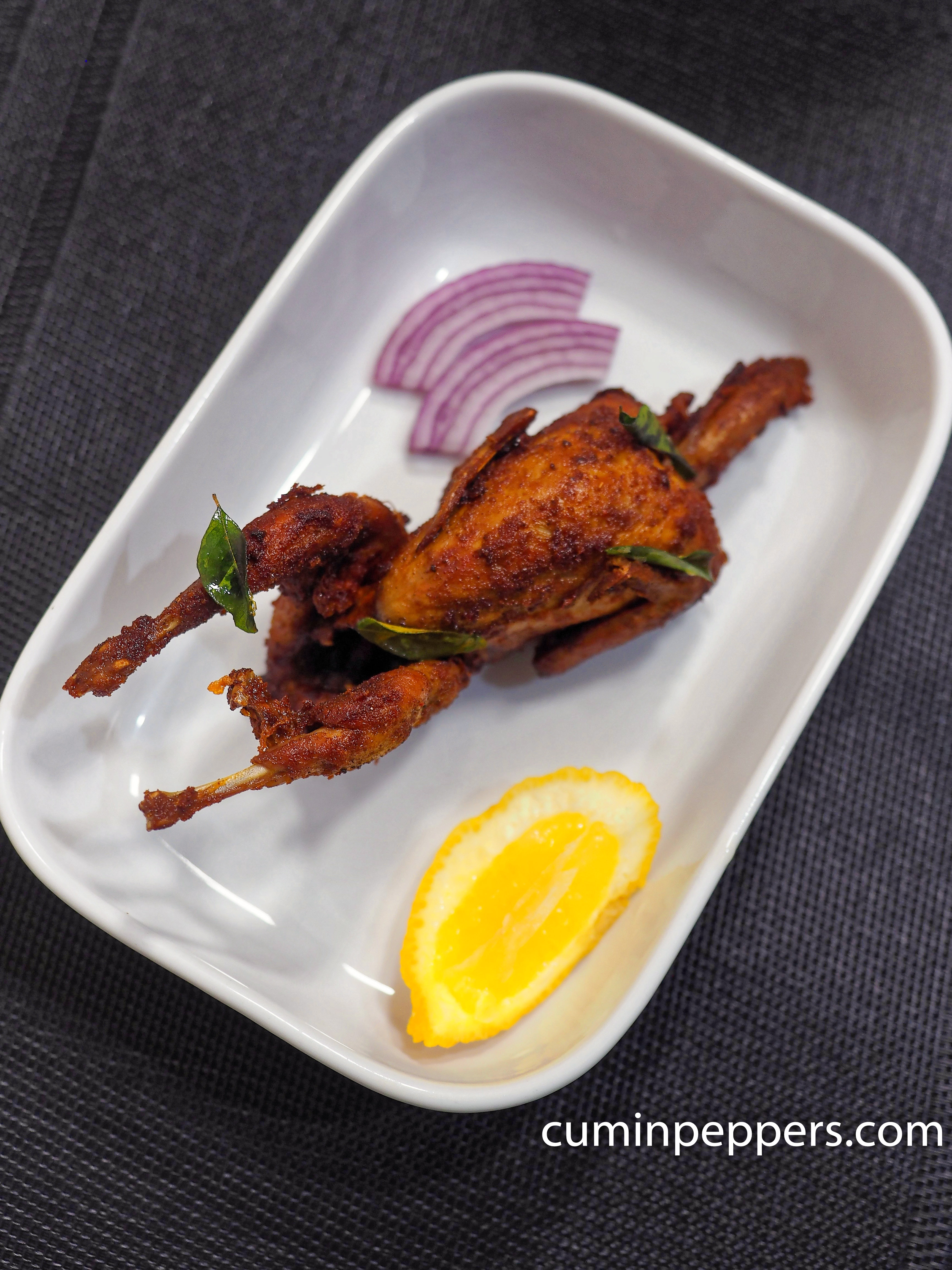 non veg recipe | Quail fry | Kaada fry, Kaada is a small bird, that can't even fly, I heard that it is good to eat for people suffering from asthma and for the kids who suffer from wheezing. When it comes to taste, it tastes more than the taste of chicken. Recently I found this in a Chinese chicken shop, This is the first time I noticed this quail in Australia, So tried this (Quail fry) at home; It was so tasty and easy to cook.
Let us see how to make non veg recipe | Quail fry | Kaada fry
Quail fry / Kaada fry
Ingredients
For Marinating:
1½

tbsp

Kashmiri red chili powder

½

tsp

Turmeric powder

1

tsp

garam masala powder

1

tbsp

ginger garlic paste

1

tbsp

lemon juice

3

quails

1

tsp

salt/salt to taste
For garnishing/ for serving
some lemon pieces and onion pieces
Instructions
For Marination:
In a bowl take 1 tsp of salt, 1½ tbsp of Kashmiri red chili powder, ½ tsp of turmeric powder, 1 tsp of garam masala powder. Mix well

Take the prewashed quail and add 1 tbsp of ginger garlic paste, sprinkle the spice powder

Add 1 tbsp of lime juice, mix well

Marinate at least for 2 hours
For deep-frying:
Heat the oil in a pan/ wok

Slowly drop the quail inside, fry nit medium flame, flip the sides from time to time. fry it for 8 minutes to get cook completely

Take off from the pan. (you can fry it one by one for the better use of oil)
Stepwise Picture Recipe: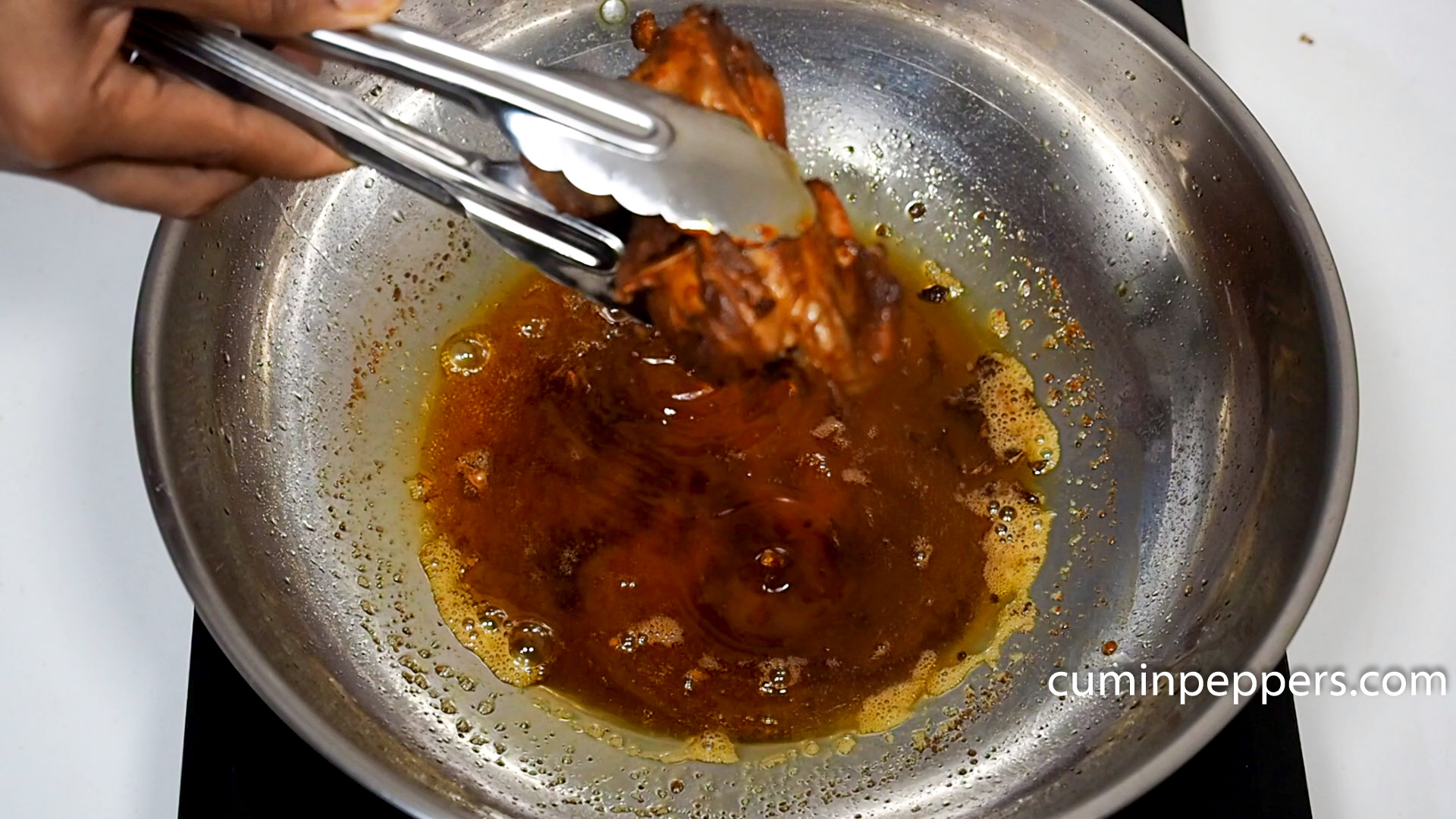 Note:
Before marination, wash it thoroughly in water, add turmeric powder and salt and mix well, set it for 10-15 minutes then wash it
It does take around 10 minutes to cook completely, It took 8 minutes for me that depends upon the size of the quail.
Always keep the flame medium possibly.