red rose petals jam is made with rose petals of red rose, sugar, and honey. most commonly Damascus rose (pink rose) is used for making gulkand. There are a few varieties that also can be used for making gulkand. I used the red roses.
The name gulkand is an Arabic name. Gul means flower, Qand means sweet.
there are lots of health benefits of rose gulkand; it is a natural body coolant, blood purifier, good for digestive system, protects the nerves, etc
Let us see how to make red rose petals jam
red rose petals jam
Ingredients
3

cup

rose petals

(tightly packed)

¾

cup

sugar

1

tbsp

honey
Instructions
cleaning the rose petals:
collect the petals from the roses

wash the petals in running water

spread the washed petals over the cotton cloth or tissue paper, let the dampness goes off
Crushing the petals using blender jar:
Put the rose petals in a blender jar, give a pulse. Press the petals down which remains at the top of the blender. Repeat it twice or trice to crush the petals evenly
layering the sugar and crushed rose petals:
In a clean dry glass jar, put a layer of sugar as a first layer

Then put crushed rose petals as a second layer

Repeat, put the sugar and petals in the layer as shown in the picture

At the top of the layer add 1 tbsp honey

keep this bottle in the sunlight for 4 hours for 7-10 days

scoop it dry clean spoons, always keep close, you can store it for a year
Stepwise Picture Recipe: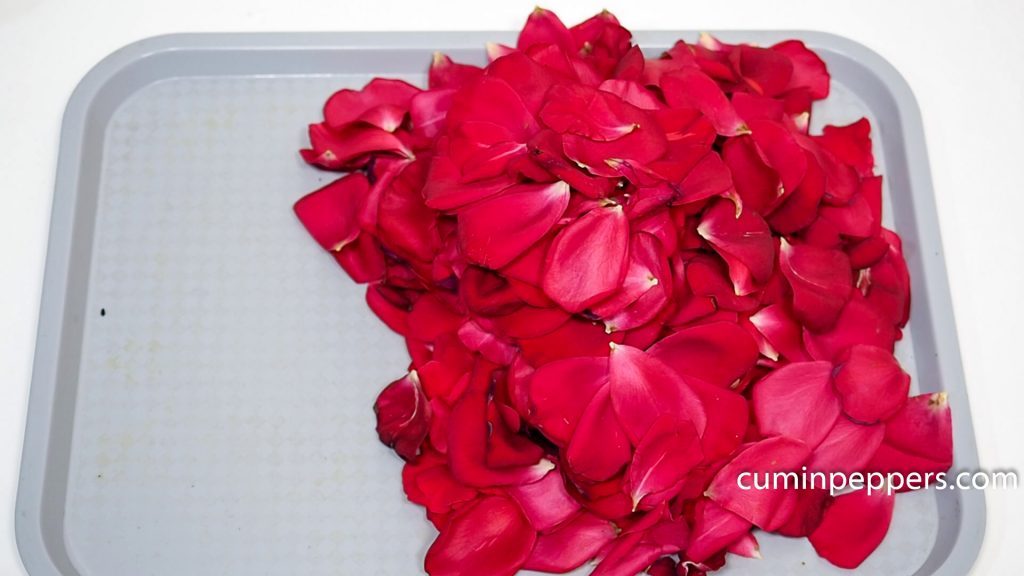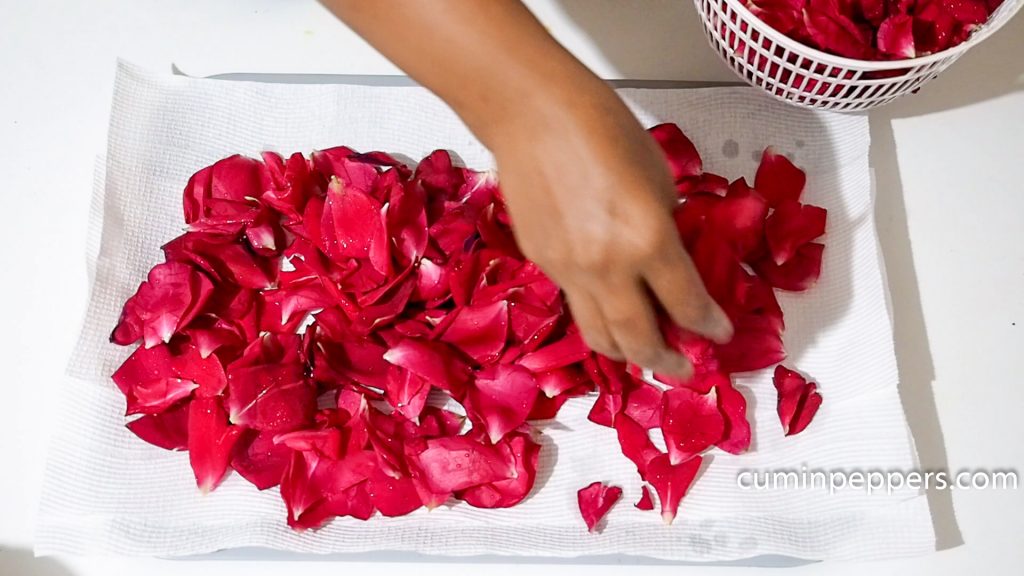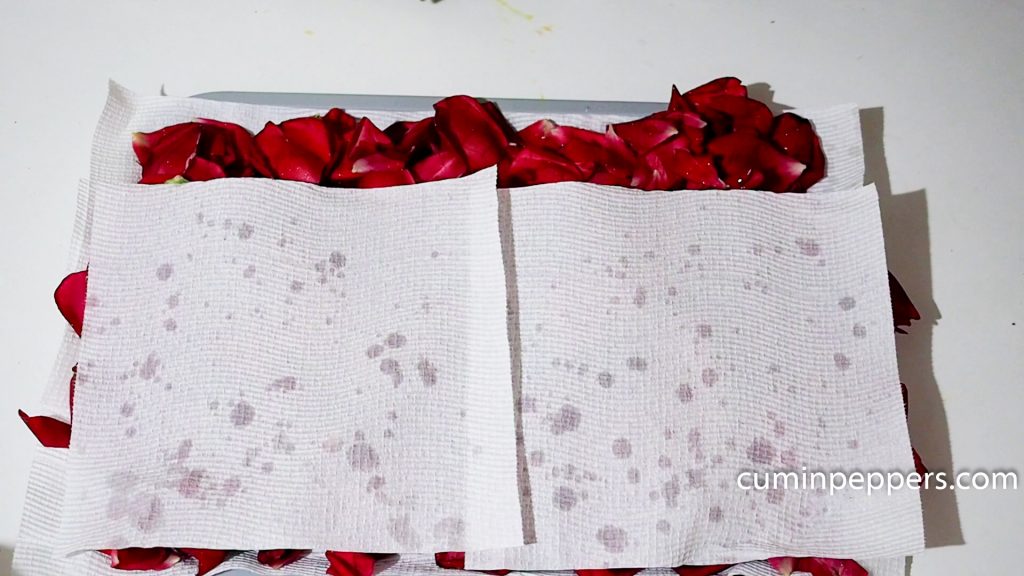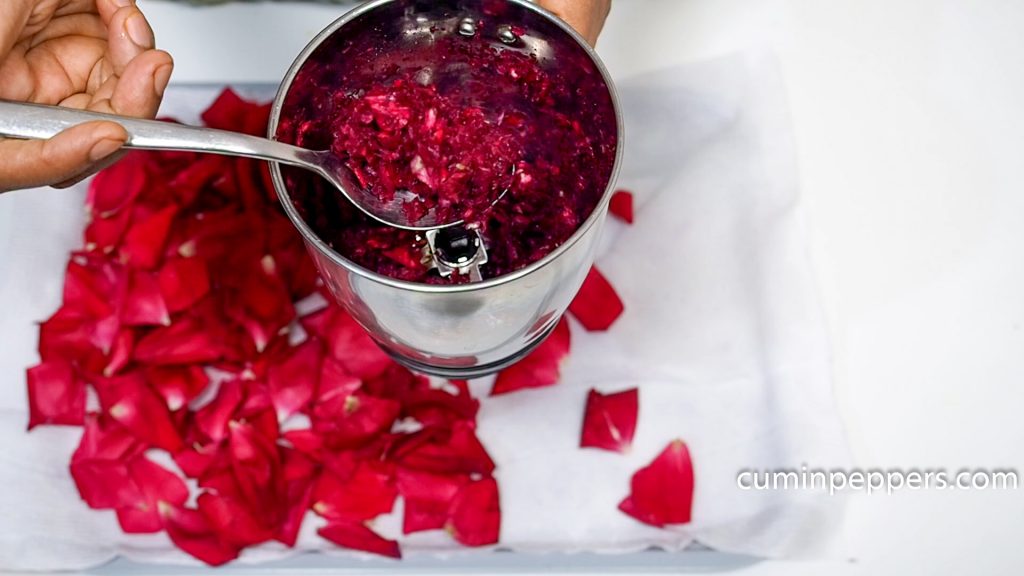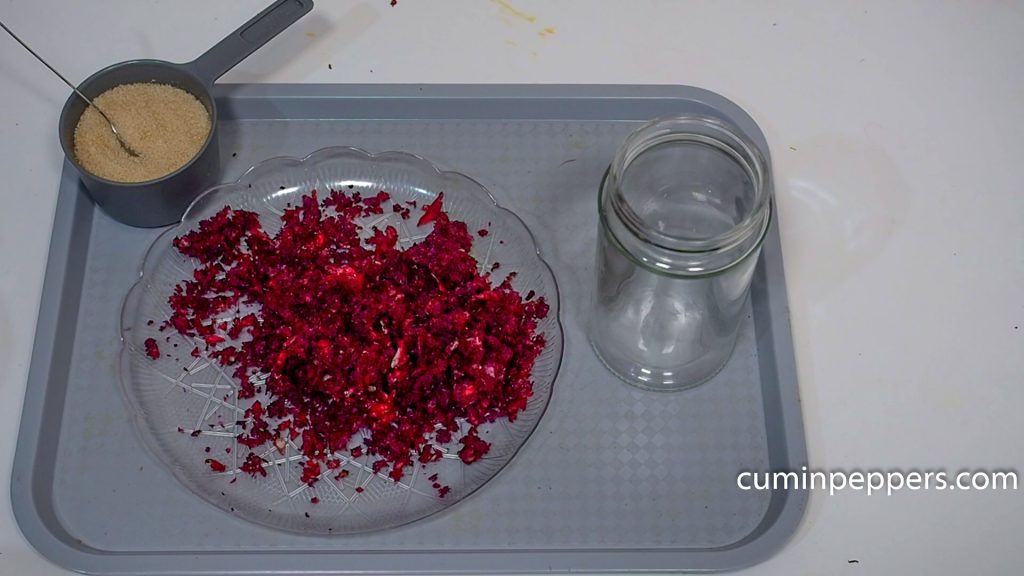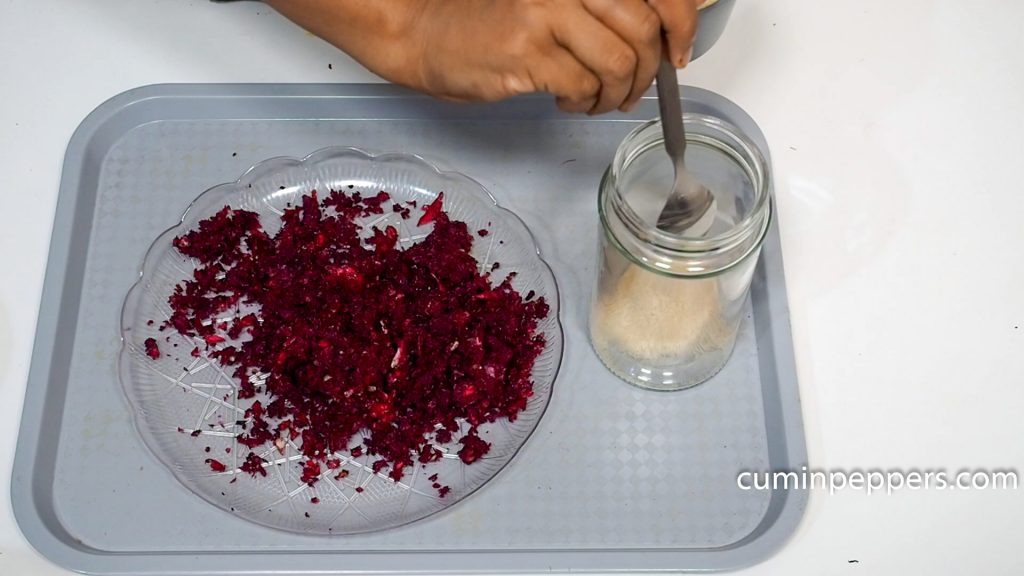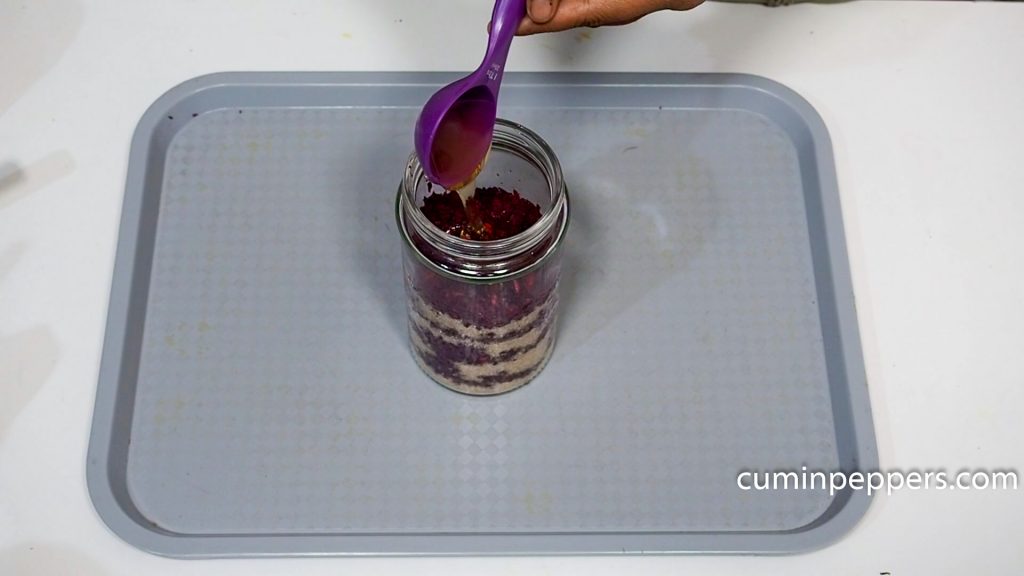 Getting roses from a florist shop, cannot be used for making jam, because they might have got chemicals, insecticides.
Choose the flowers those free from these chemicals, mostly form the house garden
Also, check out Rose Phirni