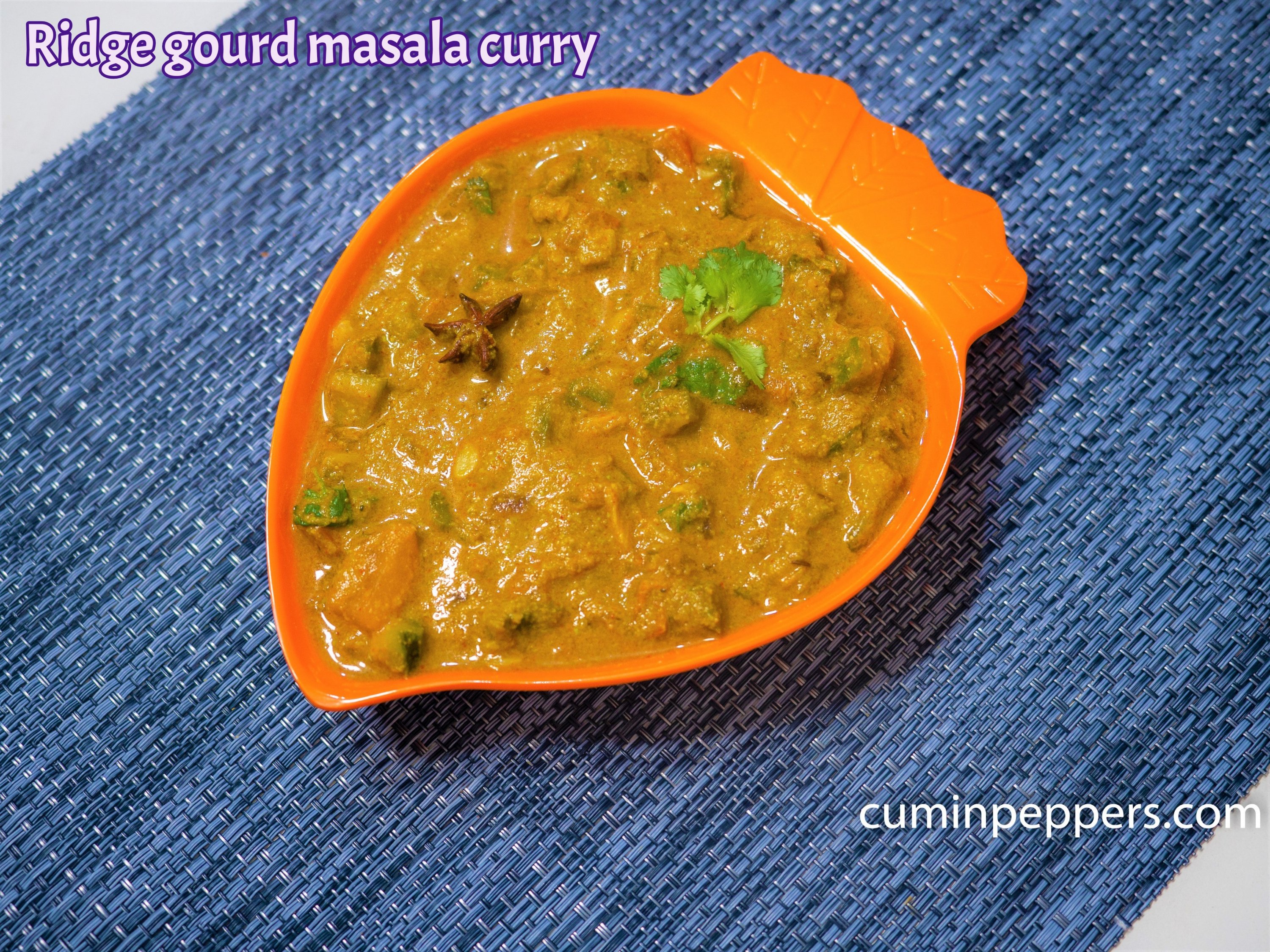 ridge gourd curry | peerkangai masala is a perfect combination for rice and rotis, and also, this curry gives unique flavour completely differs from other veggies curry. As we have very less dishes using this ridge gourd, make this curry in the list whenever you buy this veggie.
Peerkangai/ beerakaya/ ridge gourd has numerous health benefits
Rich in dietary fibre, helps in weight loss, possess beta carotene so it nourishes our eyes and skin. And also, it boosts immune power and regulates blood sugar level. So why don't we use this veggie in our diet often?
Let's learn how to make it (ridge gourd curry | peerkangai masala)
Recipe cuisine: India category: curry
Preparation time: 10 minutes
Cooking time: 20 minutes
Serves: 4
Spice level: medium
Ingredients:
Oil: 2 tbsp
Star anise: 1
Bay leaf: 1
Cloves : 3
Cumin: 1/2 tsp
Onion: 1 (finely chopped)
Ginger garlic crushed – 1 tbsp
Ridge gourd : 250 gm / 2 cups (chopped)
Coriander powder: 2 tbsp
Kashmiri chilli powder: 1 tsp
Garam masala: 1 tsp
Turmeric powder: 1/2 tsp
Tomato – 1 ( finely chopped)
Water – 1 cup
Salt to taste
To Grind:
Coconut (shredded): 1/2 cup
Poppy Seed: 1 tsp
Coriander leaves: 1 handful / 1/4 cup
Cook with care
Preparation method:
Firstly, take 1/2 cup of coconut in a blender jar, add 1 tsp of poppy seed, a handful of washed coriander leaves, add little water to blend into a smooth paste.
Heat the oil in a pan, add bay leaf, star anise, cloves, cumin, green chilly and saute for 10 seconds
now add the chopped onion and saute
And then, add ginger garlic crushed/ paste, saute
After that, add chopped ridge gourd and saute for 2 minutes
Now, add the spice powders (1tbsp of coriander powder, 1 tsp of Kashmiri red chilli powder, 1/2 tsp garam masala, 1/2 tsp of turmeric powder) Saute for 30 seconds in low flame till the raw smell of powders go off.
Next, add tomato, mix well
Pour in 1/2 cup of water, mix
Cover and cook on low flame for 5minutes, so that the tomatoes to get mushy and ridge gourd gets cooked well
Now add the ground paste, add 1/2 cup of water in a blender jar and add into the pan
Let the mixture to boil for 2 minutes
Finally, add coriander leaves
Stepwise Picture Recipe:
To blend :
Meanwhile, in a blender jar, add 1/2 cup coconut, 1 tsp poppy seed, a handful of coriander leaves, little water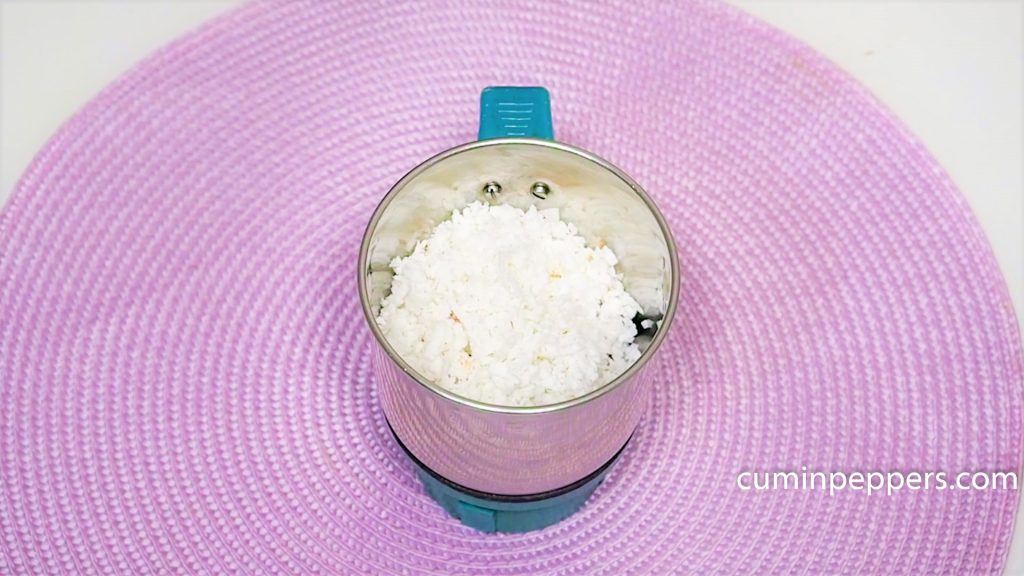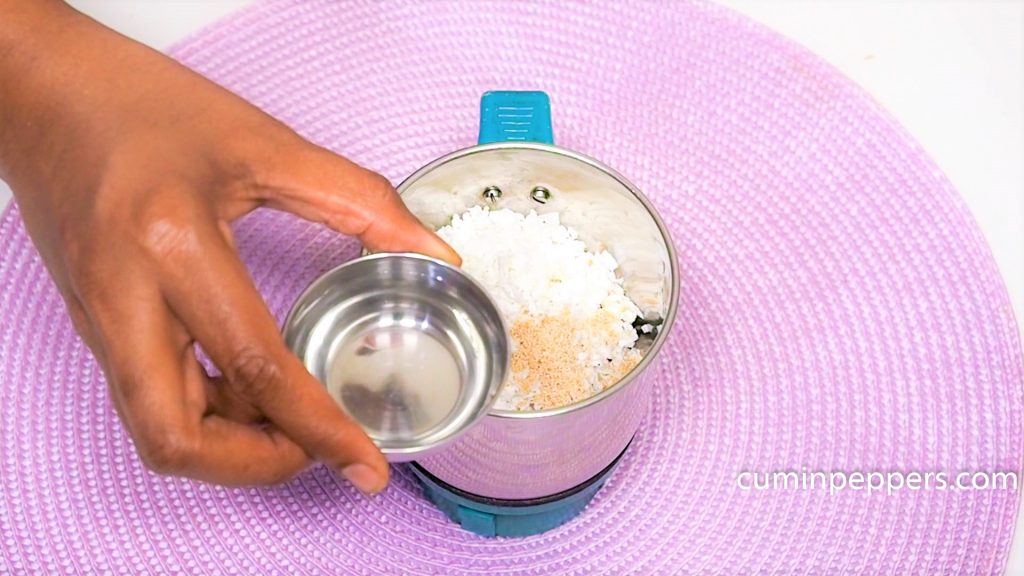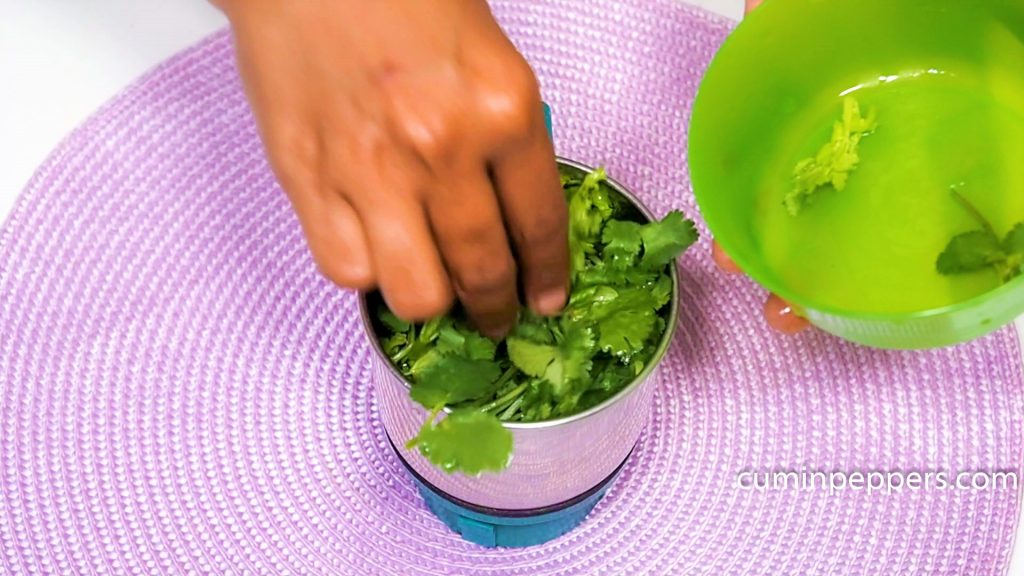 Blend into a smooth paste, keep it aside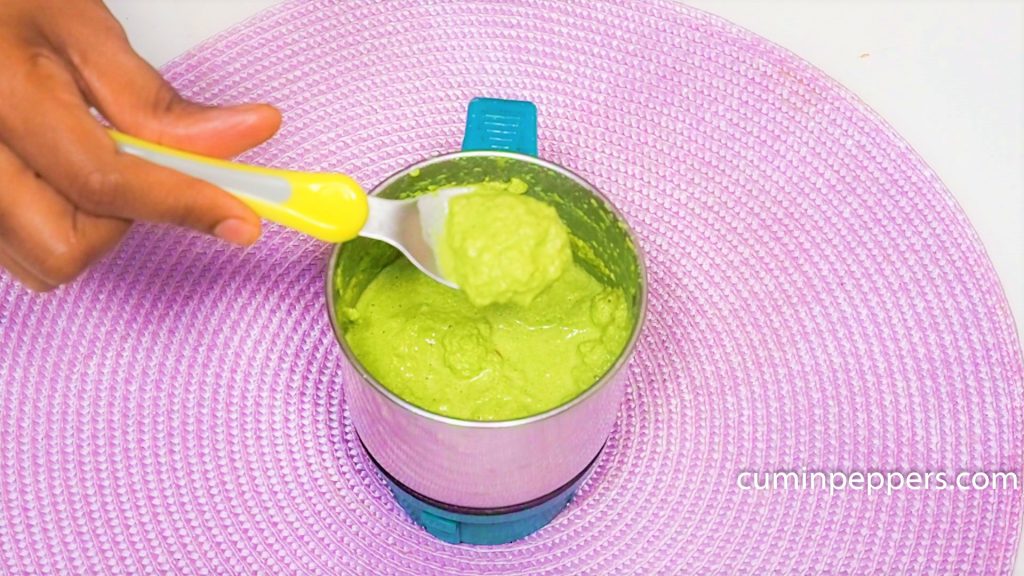 To cook: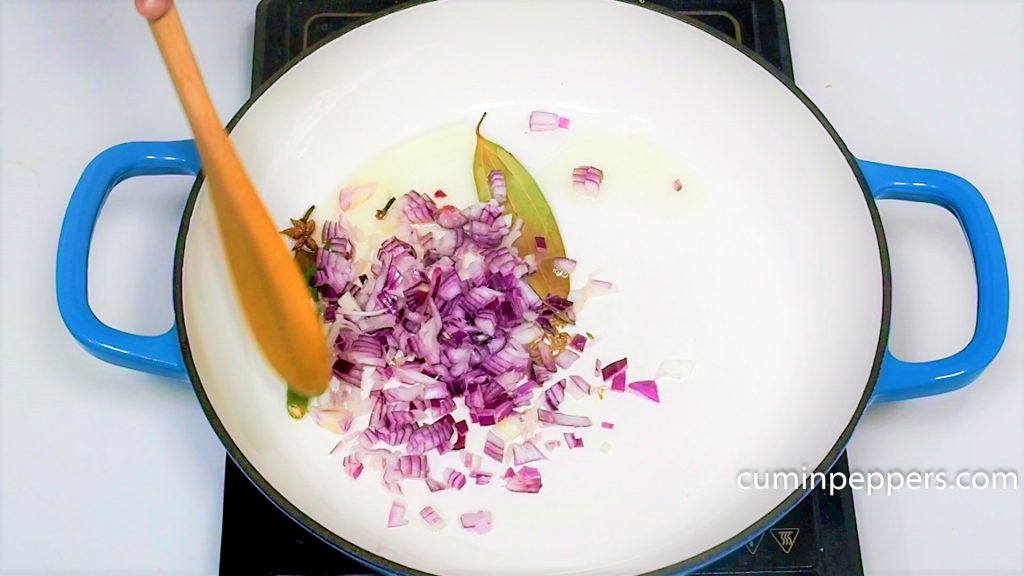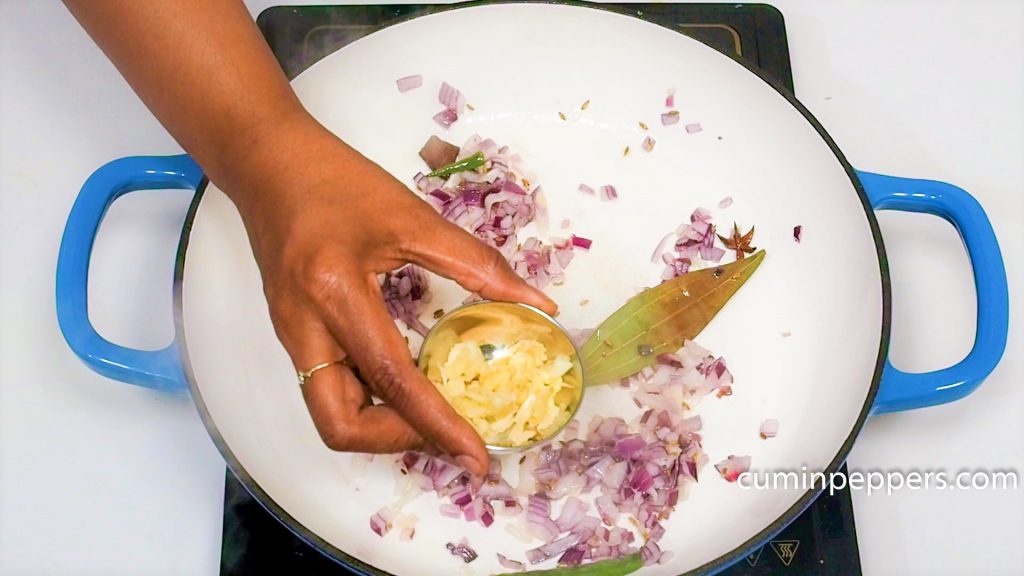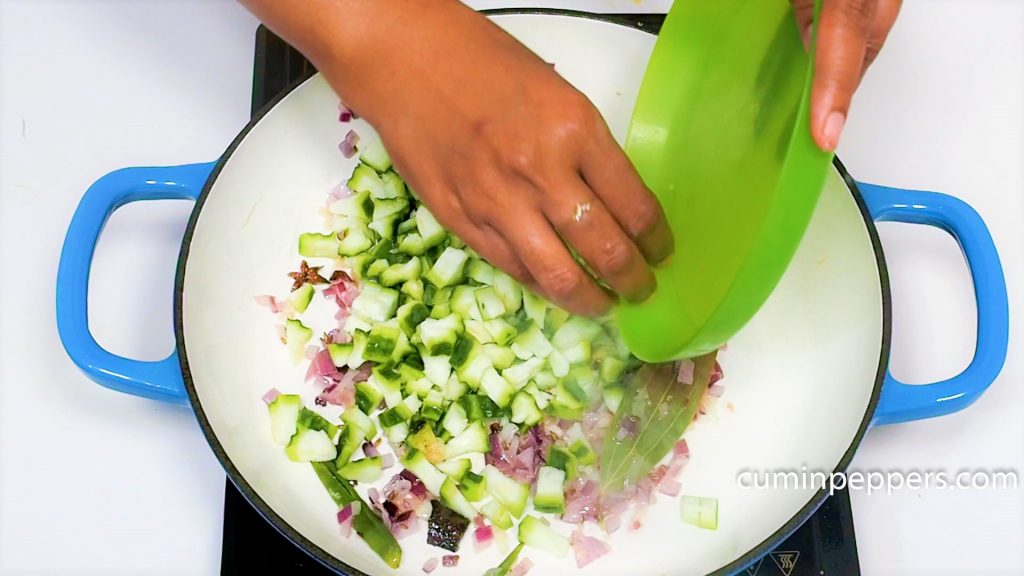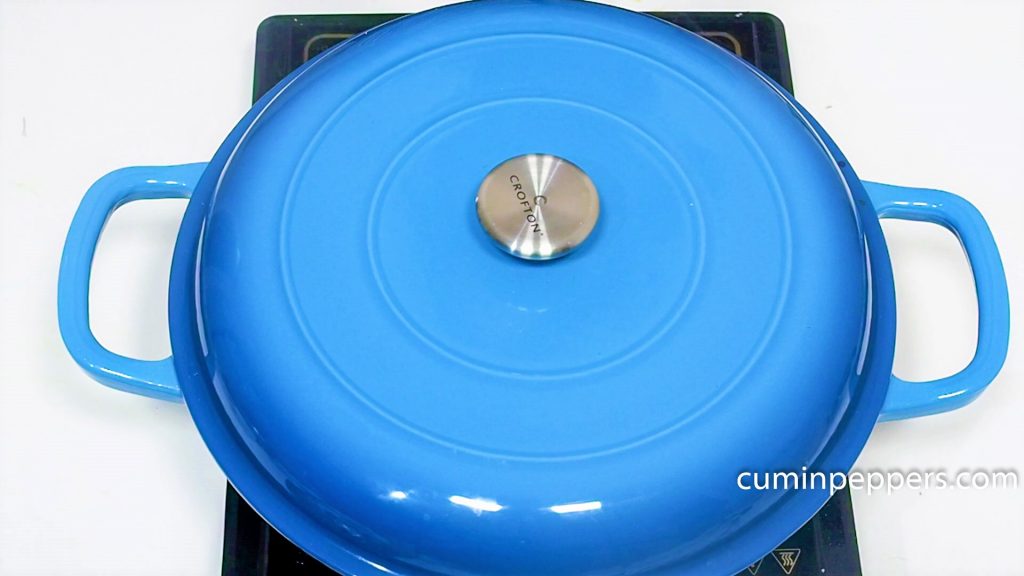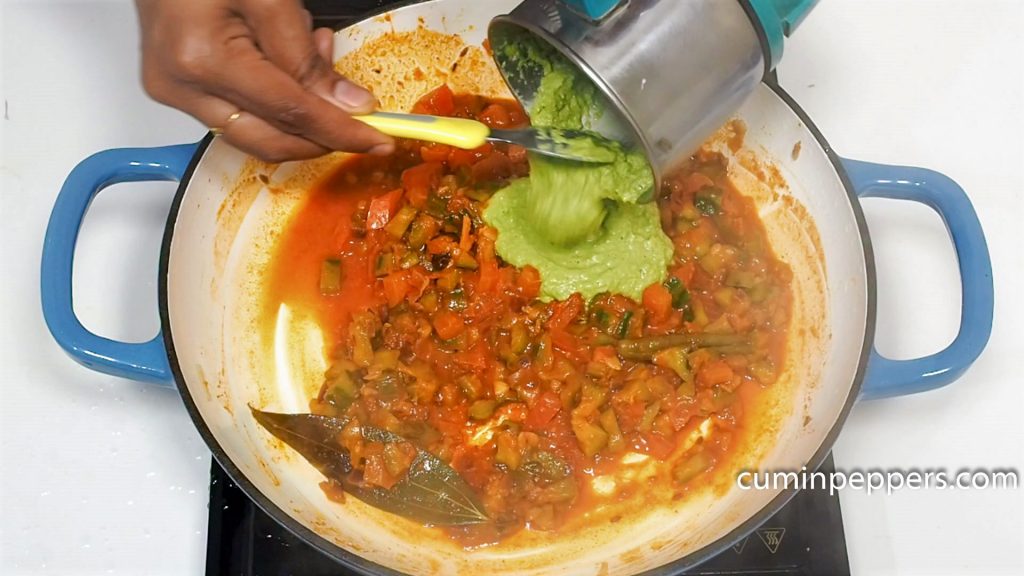 Now the ridge gourd | peerkangai masala is ready
note:
We can use this curry for idli/ dosa/ rotis and also, to the rice too
Moreover, while selecting the ridge gourd, always go for tender one, because tender veggie tastes better than matured one.
furthermore, even though the outer look is good in the ridge gourd, rarely one or two would give you bitterness. just taste 1 piece before you cook it, if it tastes bitter, don't use it because some veggies remain infected.
Above all, make sure the ridge gourd got cooked well, before adding the coconut paste. If it didn't cook well, add in little more water, cook until soft
Also, check out,
and also, follow us on,