vendhaya keerai kuzhambhu | methi leaves curry, Fenugreek leaves kuzhambhu is a spicy and tasty side dish for rice, you can add rice vadagam or pappad with this. The Bitterness of the fenugreek leaves completely hid by the spices and Tamarind. It is a good way to use spinach in our diet
Alternatives:
You can add coconut milk at end if you want to get the curry more creamy
Adjust the spice level based on your taste
Let us get into the recipe of vendhaya keerai kuzhambhu:
Recipe cuisine: south indian
Category: side dish
Preparation time: 10 minutes
Cooking time: 15 minutes
Serves: 3
Ingredients:
Fenugreek leaves : 1 cup ( chopped) / 50 gm / a small bunch
Sesame oil / oil – 3 tbsp
Mustard – 1/2 tsp
Urad dhal – 1/2 tsp
Green chillies – 1
Curry leaves few
Shallots – 100 gm/ 10 number
Garlic – 25 gm/ 10 number
Turmeric powder – 1/2 tsp
Coriander powder – 1 1/2 tbsp
Tamarind extract – 1/2 cup
Salt to taste.
Cook with care
Preparation method (vendhaya keerai kuzhambhu):
1. First cut the hard portion of spinach stem, we need only spinach with tender stems, wash it in tap water
2. In a bowl, put the spinach add 1 tsp of salt, pour water to immerse the spinach, let it soaked for 15 minute
3. After that, take off the spinach, chop it finely
4. In a pan, heat the oil, add mustard seeds, cumin seeds, urad dhal, green chilly, curry leaves, saute
5. Add shallots and saute
6. Add garlic and saute
7. Add spinach, saute for 30 seconds
8. Add salt and turmeric and the spice powders coriander and chilli powder, saute for a minute
9. Now add chopped tomato, saute, cover it with lid, cook in low flame for 5 minutes to the tomatoes get cook
10. Now add the Tamarind extract and mix, cover the lid and cook for 5 minutes, oil oozes out from the gravy.
11. Now add 1/2 cup to 1 cup water, add salt if requires. Bring it to boil. Now the curry is (vendhaya keerai kuzhambhu)ready.
Stepwise Picture Recipe for vendhaya keerai kuzhambhu:
To begin with, Soak the fenugreek leaves into salted water to get rid of dirts as well as excess bitterness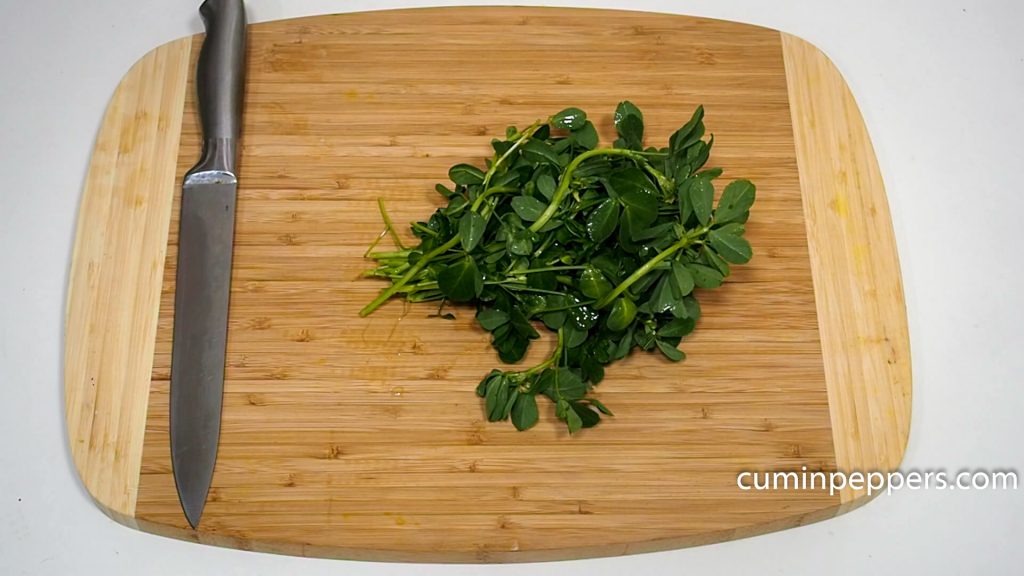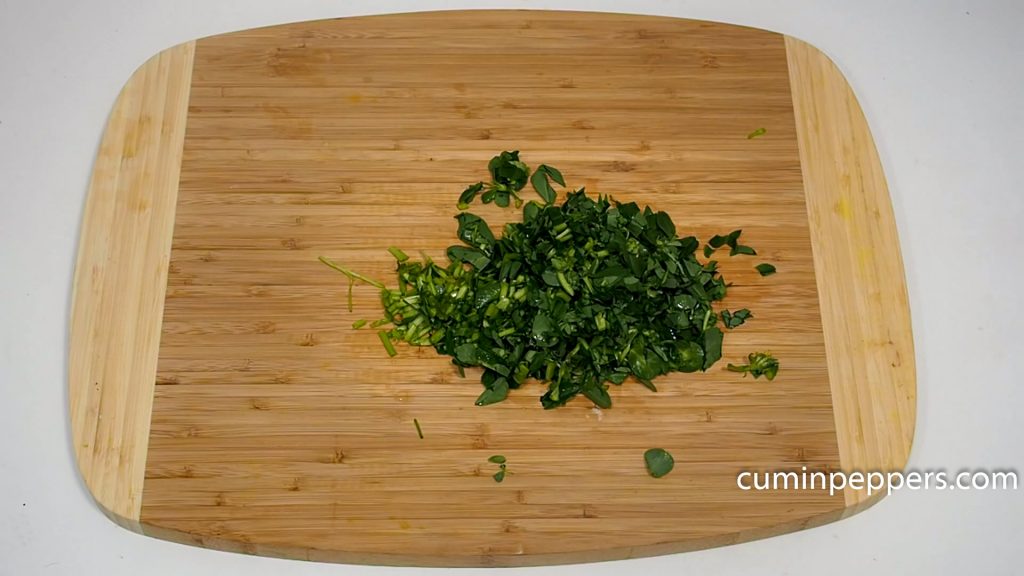 Making vendhaya keerai kuzhambhu: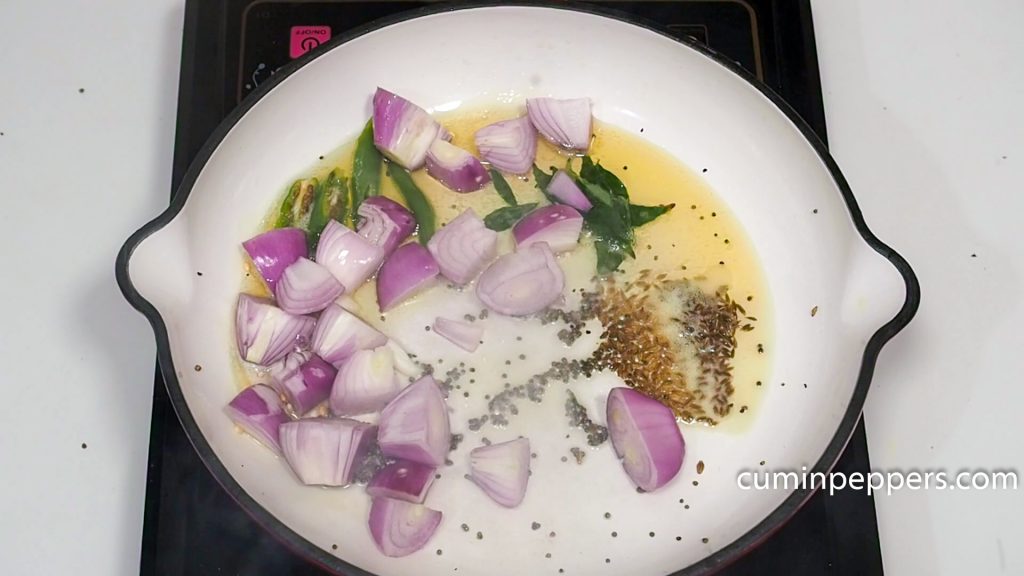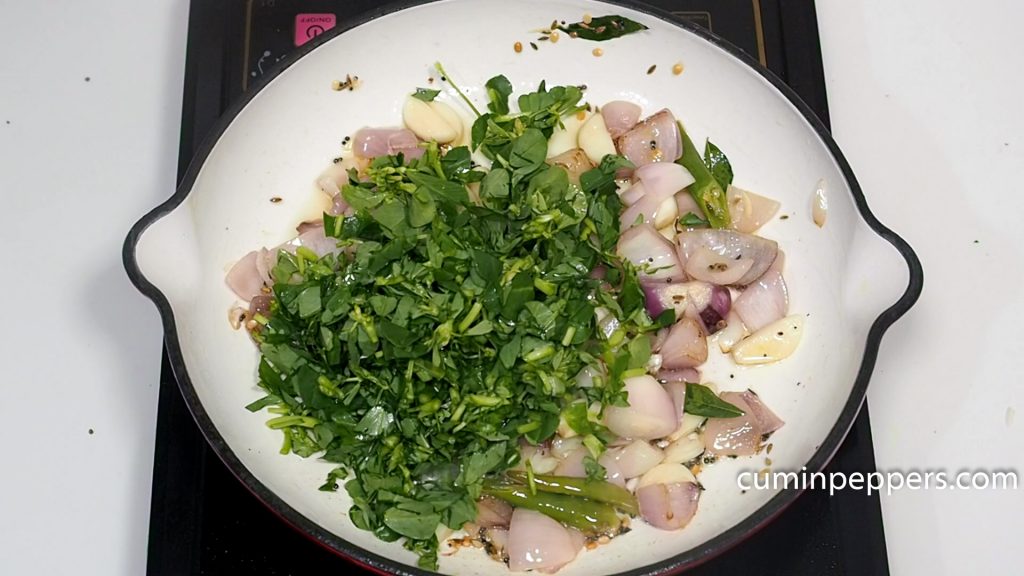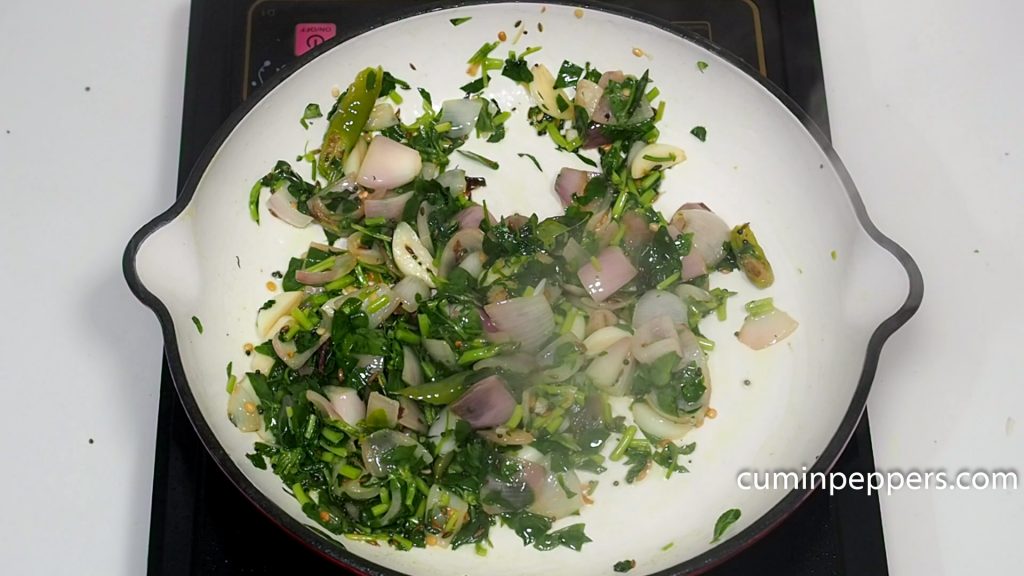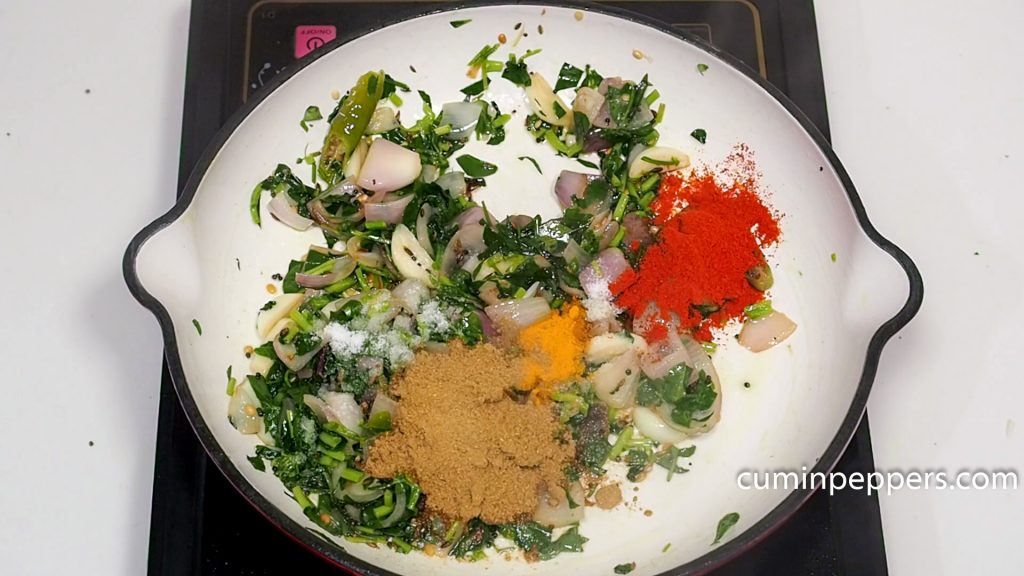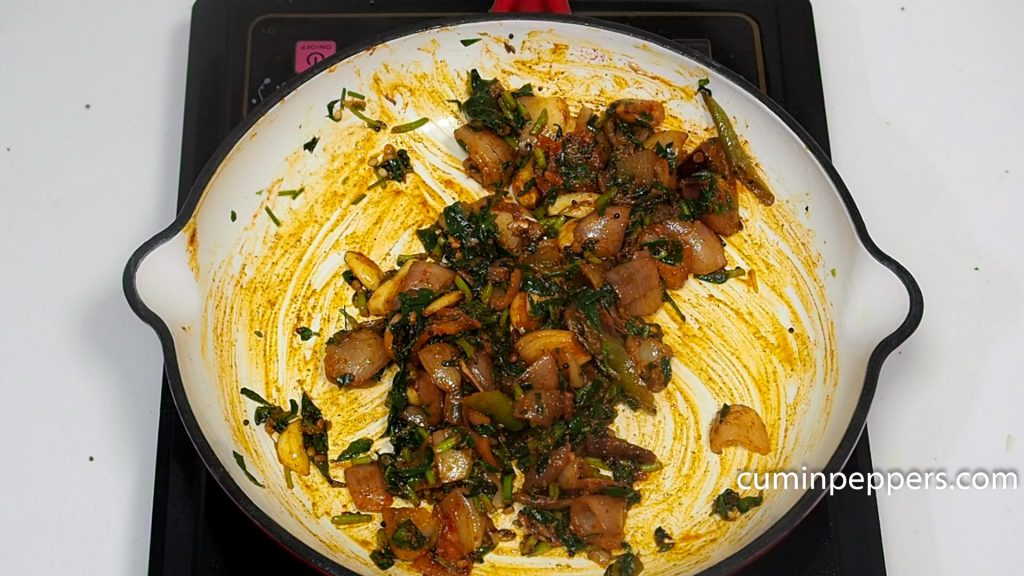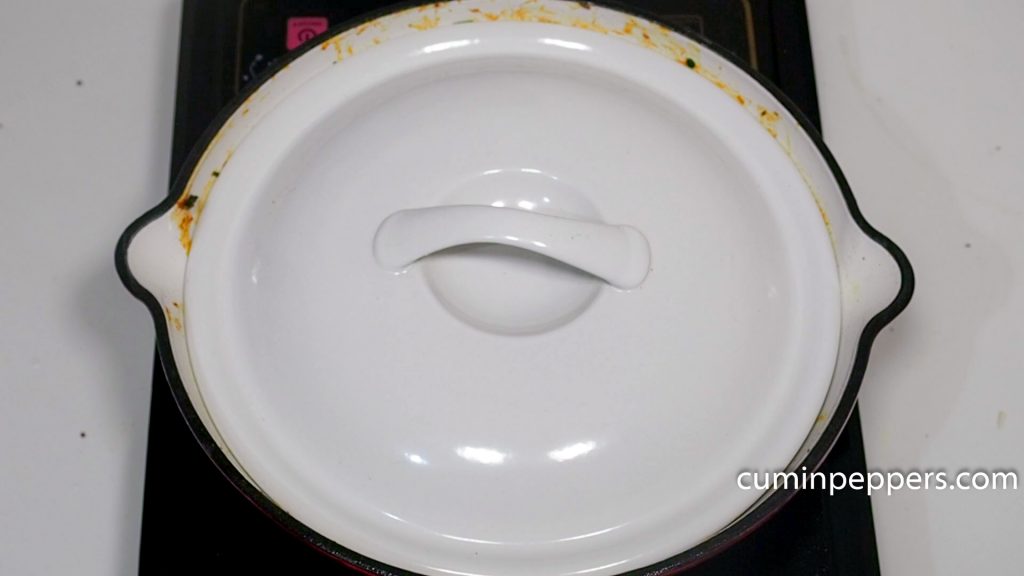 Add Tamarind extract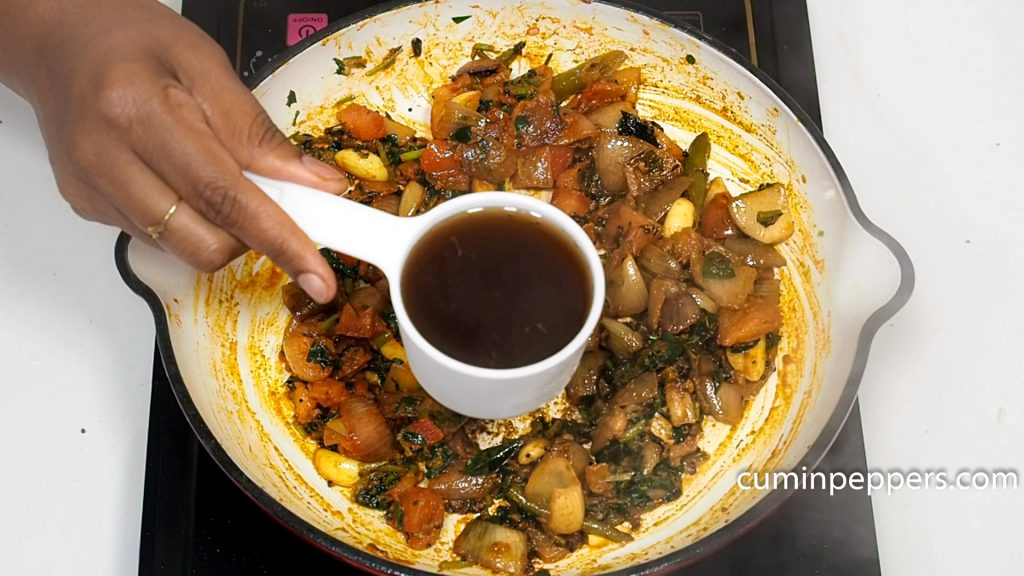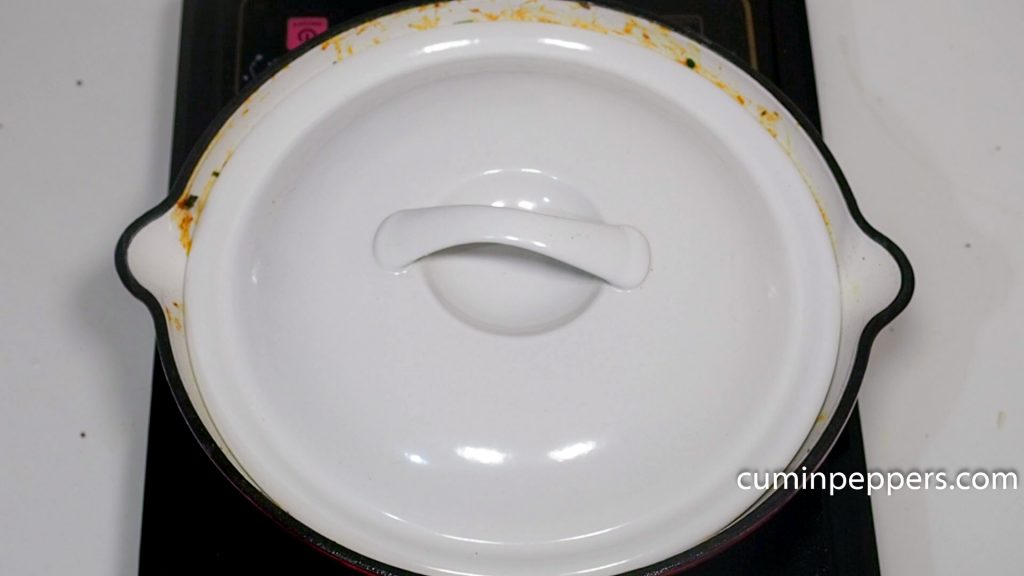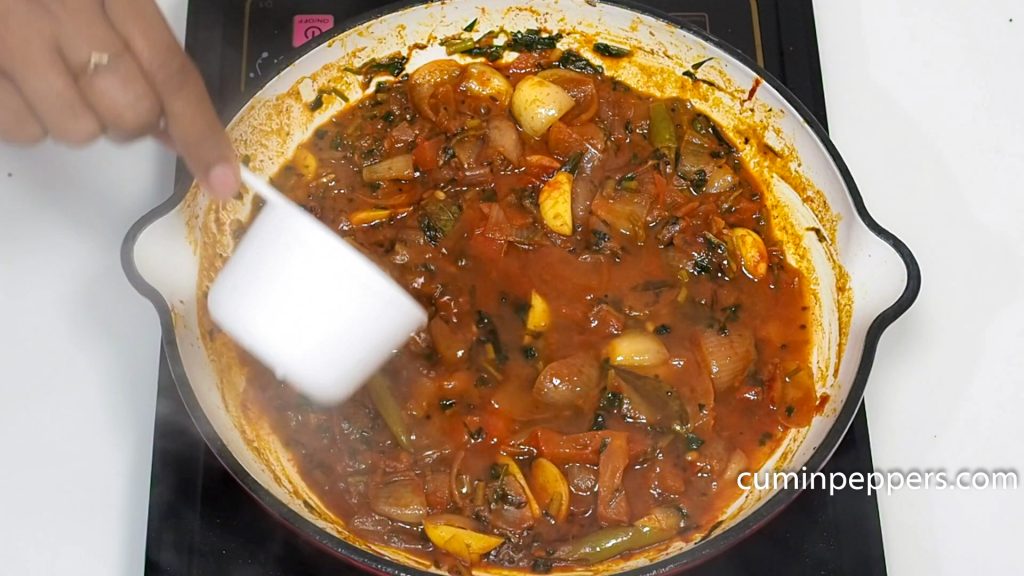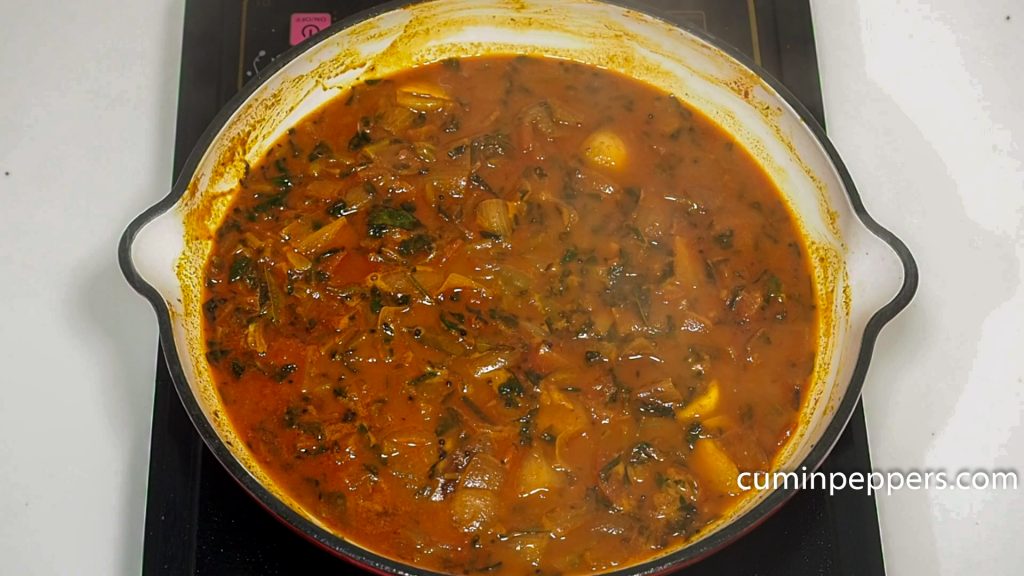 Now the (vendhaya keerai kuzhambhu)gravy is ready.
Serve with love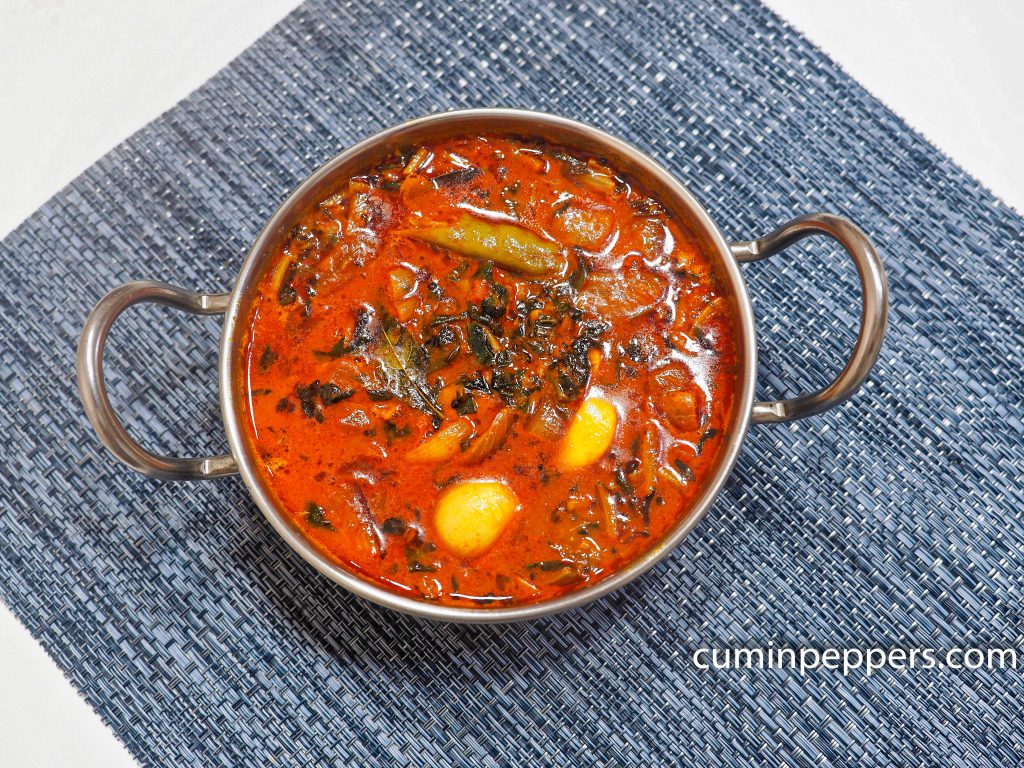 This curry is opt for having in lunch with some pappadams. Usually this vendhaya keerai kuzhambhu is served with hot piping rice with the dash of ghee.
Along with vendhaya keerai kuzhambhu recipe Also, Check out,
And also, Follow us on