soya chunks keema curry is a perfect side dish for chapati. It is simple to make. By reducing the water quantity we can use it as a side dish (poriyal/ thoran) for rice.
Alternatives:
1. You can add beans or capsicum or cauliflower with this, I have added peas here.
2.Instead of adding ground coconut poppy seed masala, you can add coconut milk too
Recipe cuisine: Indian
Category: side dish
Preparation time: 10 minutes
Cooking time: 15 minutes
Serves: 4
Ingredients:
Soya granules – 1 cup
Oil – 2 tbsp
Bay leaf -1
Star anise – 1
Cinnamon – 1 inch
Cloves – 2
Cardamom – 2
Fennel seeds – 1/2 tsp
Green chilly – 1
Ginger garlic crushed/ paste – 1 tbsp
Onion – 1 (finely chopped)
Coriander powder – 1 tbsp
Kashmiri Red chilli powder – 2 tsp
Turmeric powder – 1/4 tsp
Garam masala powder – 1/2 tsp
Tomato – 1 (finely chopped)
Salt to taste
Coriander leaves for garnish
To grind:
Coconut shredded – 1/4 cup
Poppy Seed – 1 tsp
Preparation method:
1. Put the soya granules in boiled water, let this be soaked for about 10 minutes
2. After 15 minutes, drain the water, wash the granules in cold water to get rid of heat, squeeze out the water from the soya granules
3. Give the granules 2,3 pulse to be minced
4. Heat the oil in a pan, put bay leaf, star anise, cloves, cardamom, fennel seeds, add green chillies and ginger garlic, fry
5. Add onion, fry it till turns translucent
6. And then, add the spice powders (coriander powder, Kashmiri Red chilli powder, turmeric powder, garam masala powder) fry it for 30 seconds in low flame
7. Add tomato with little water, cover and cook on low flame for tomato to be mushy. Keep stirring in regular intervals
8. then add minced soya and mix well
9. Add ground paste and add about 3/4 cup of water, bring into boil
10. Garnish with fresh coriander leaves
Stepwise Picture Recipe:
Mincing Soyachunks :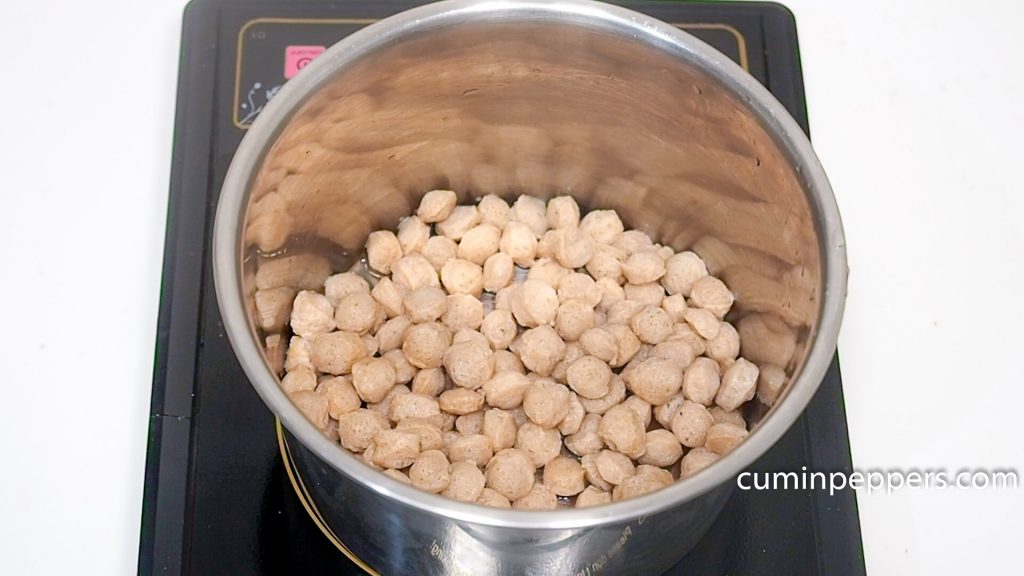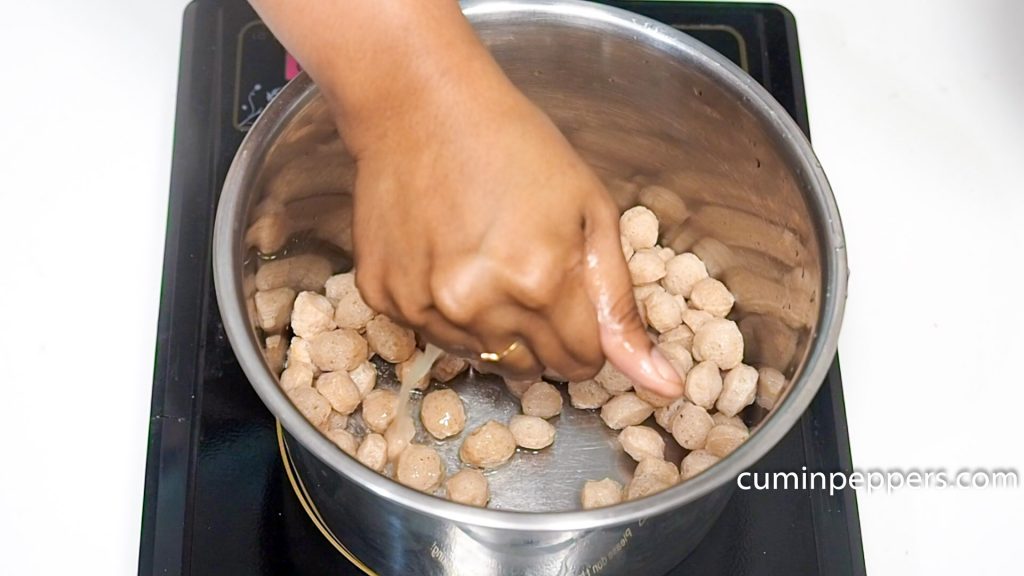 Now the soya is ready to cook.
Cooking: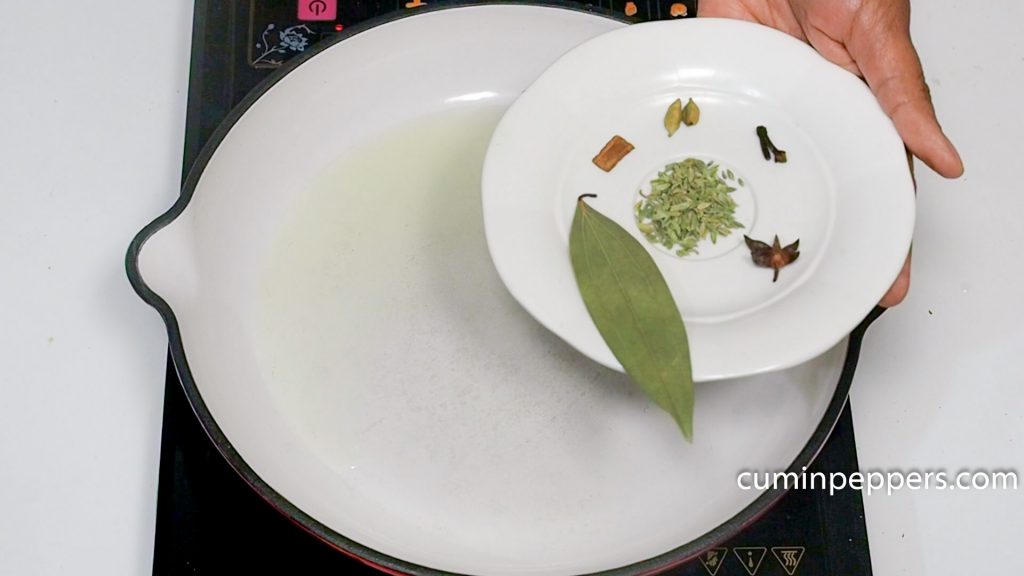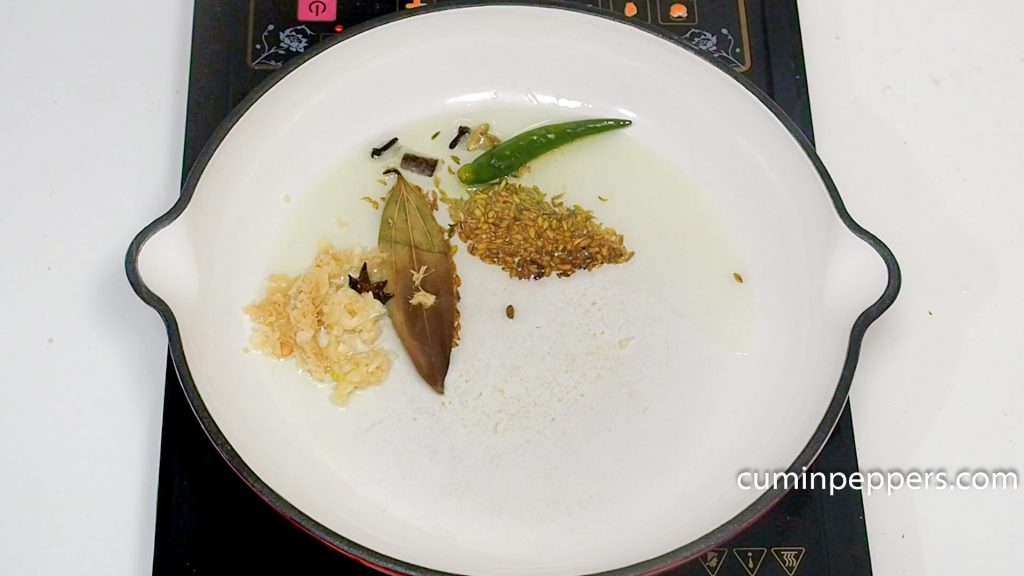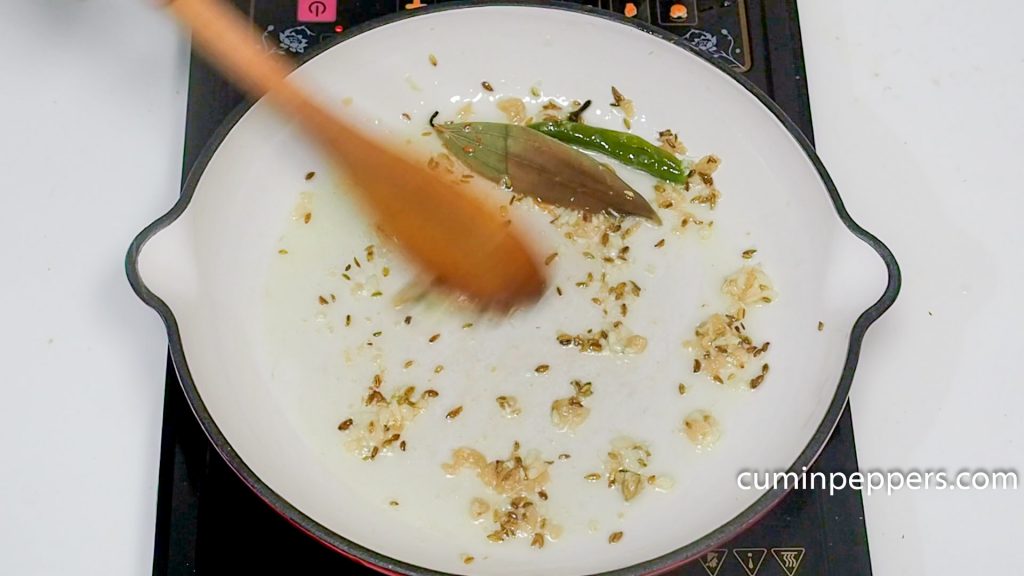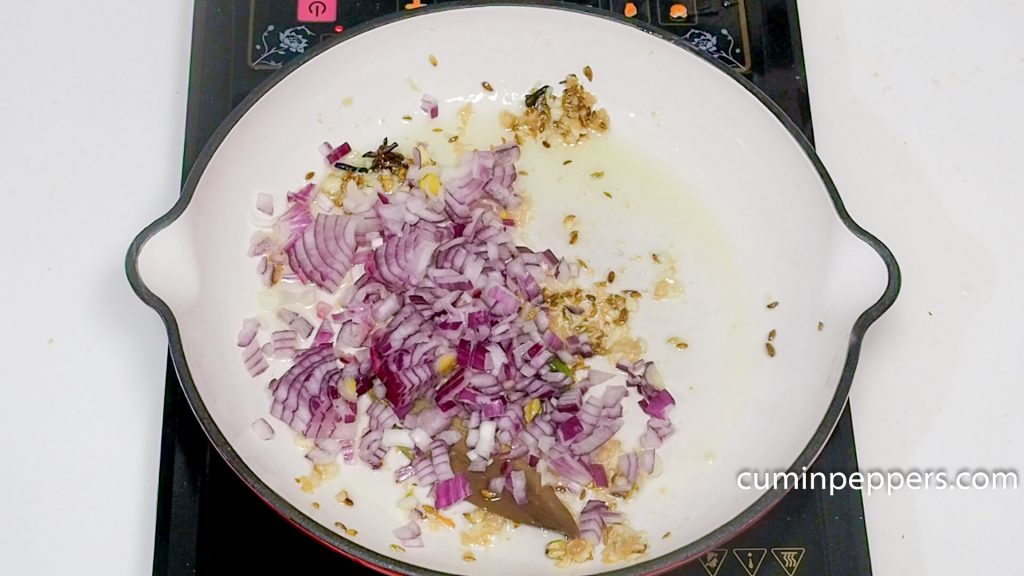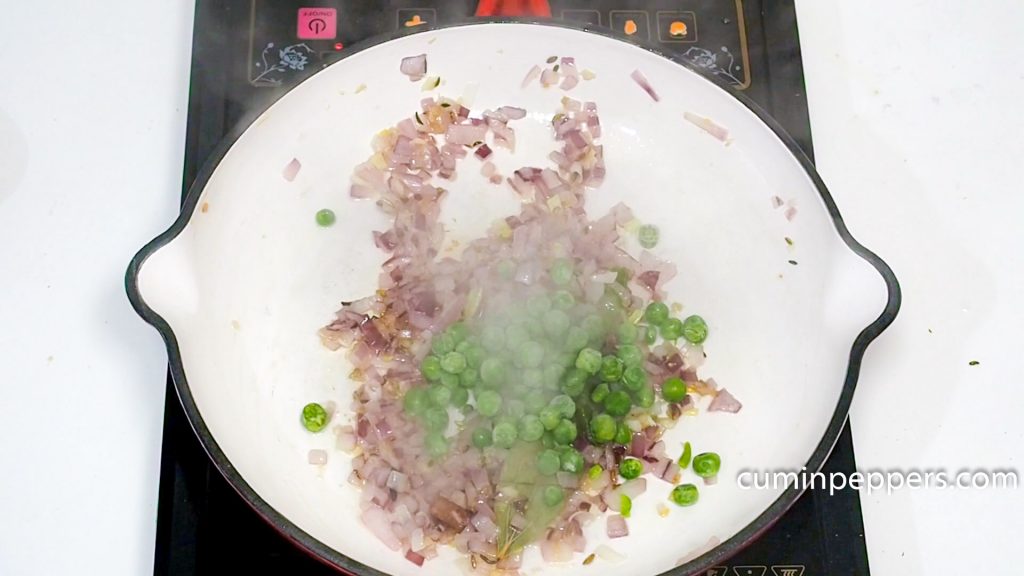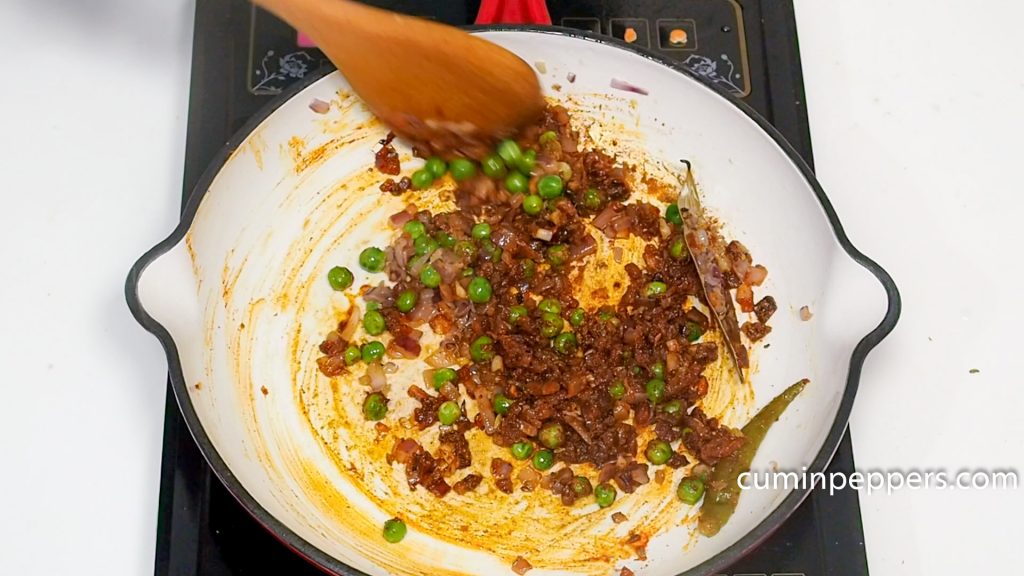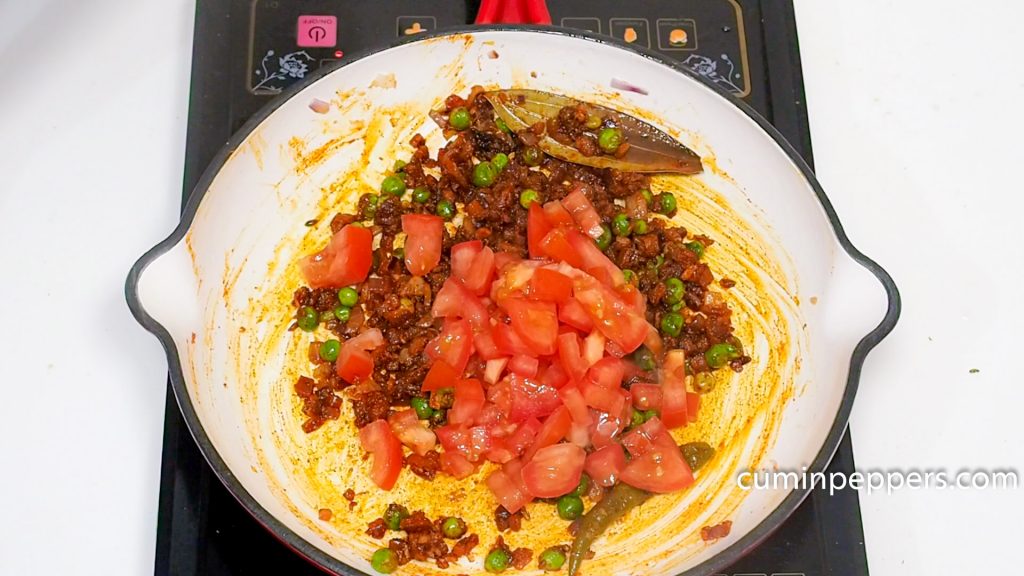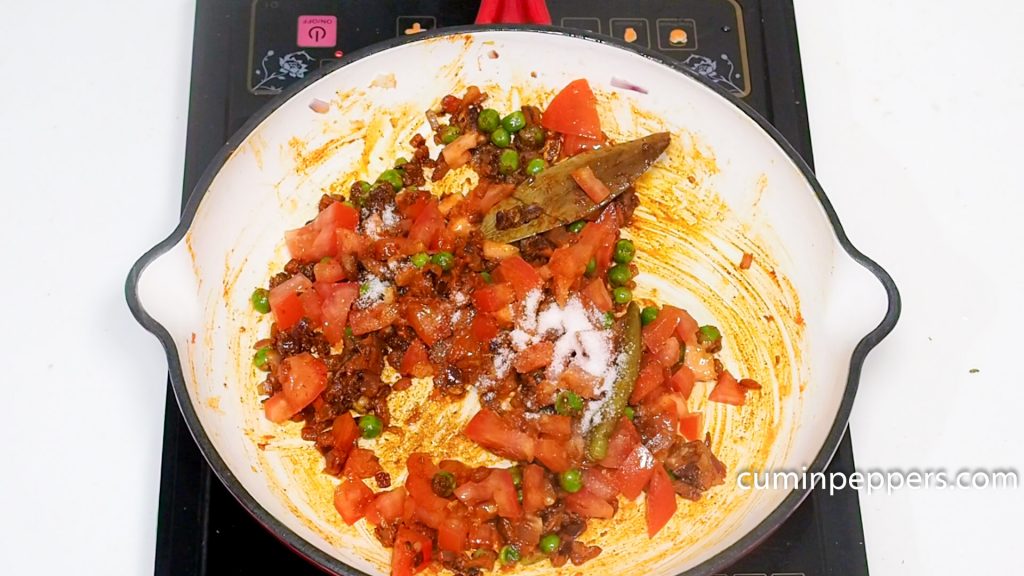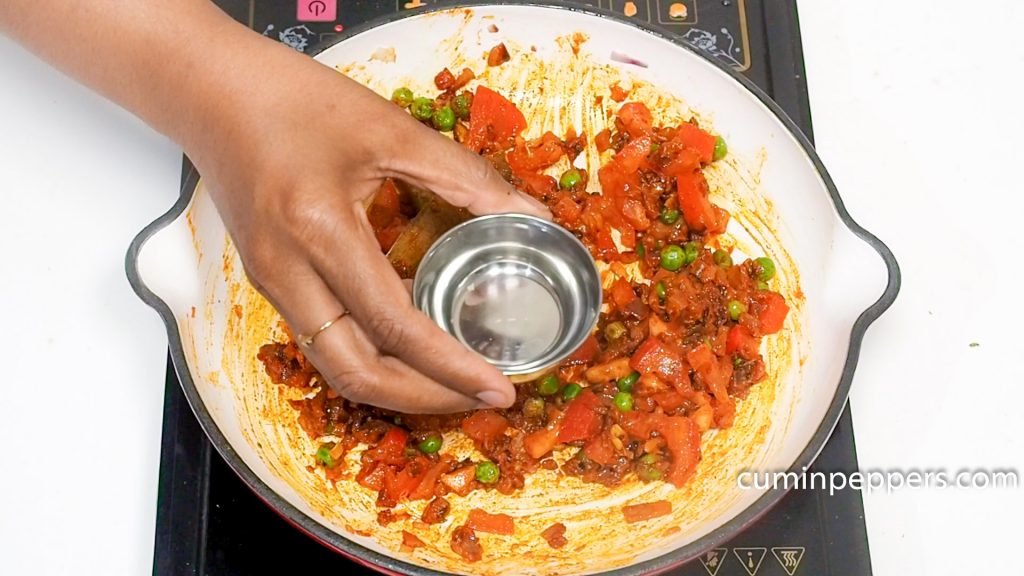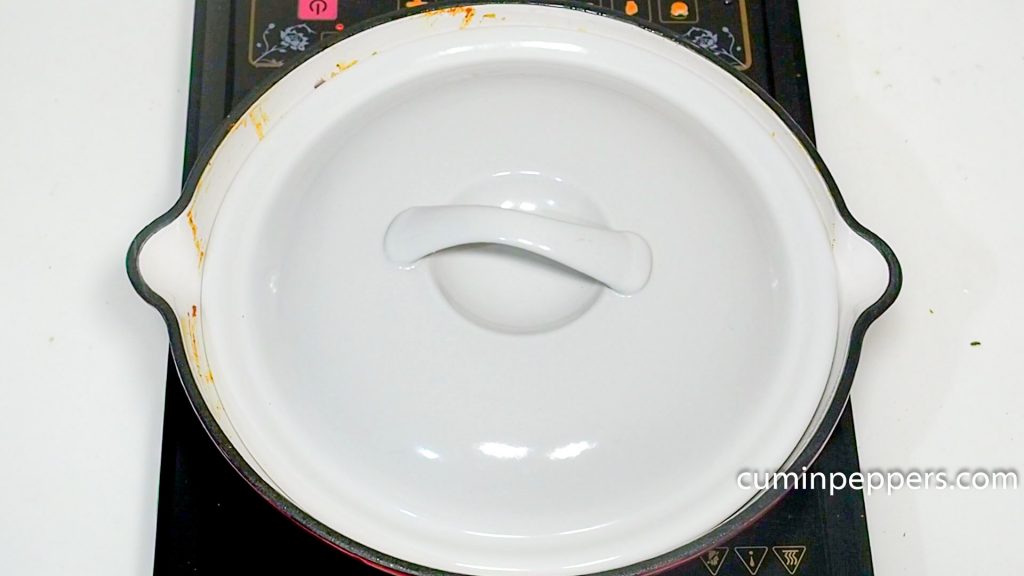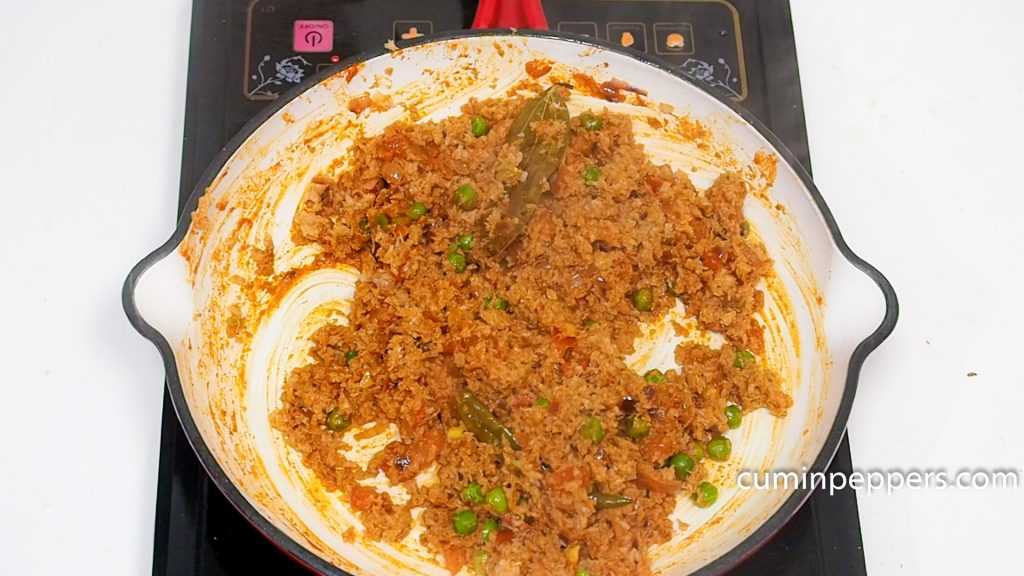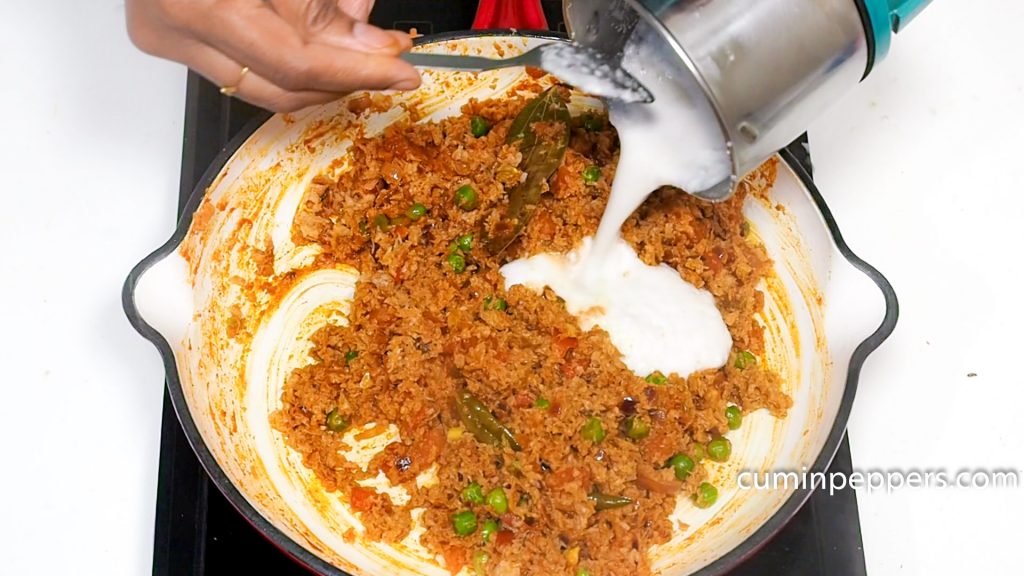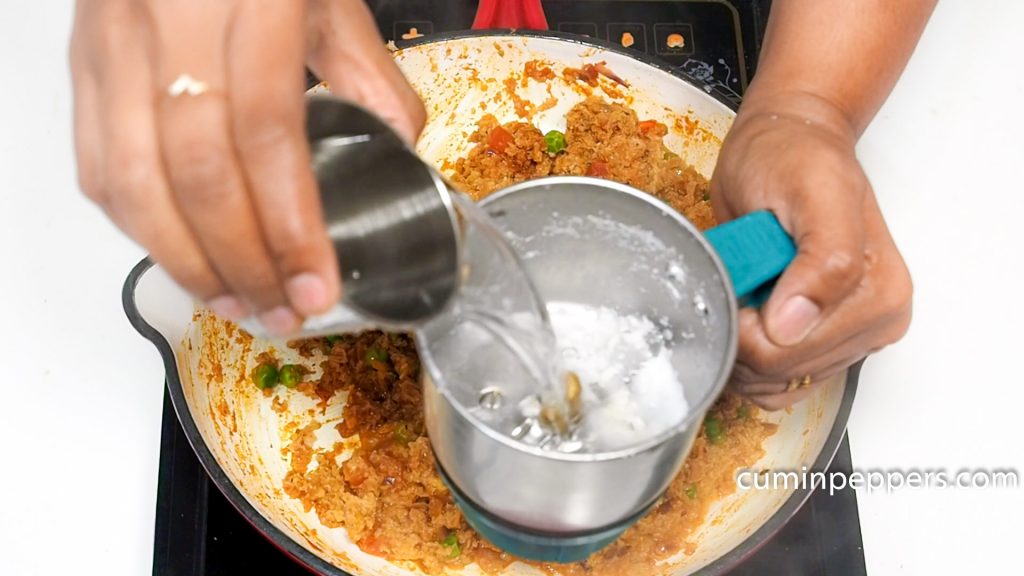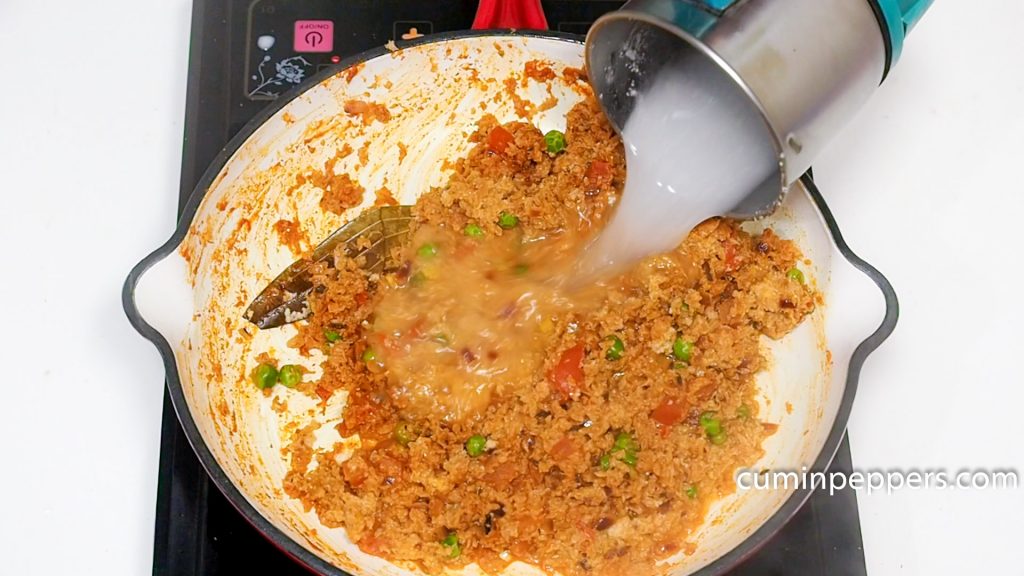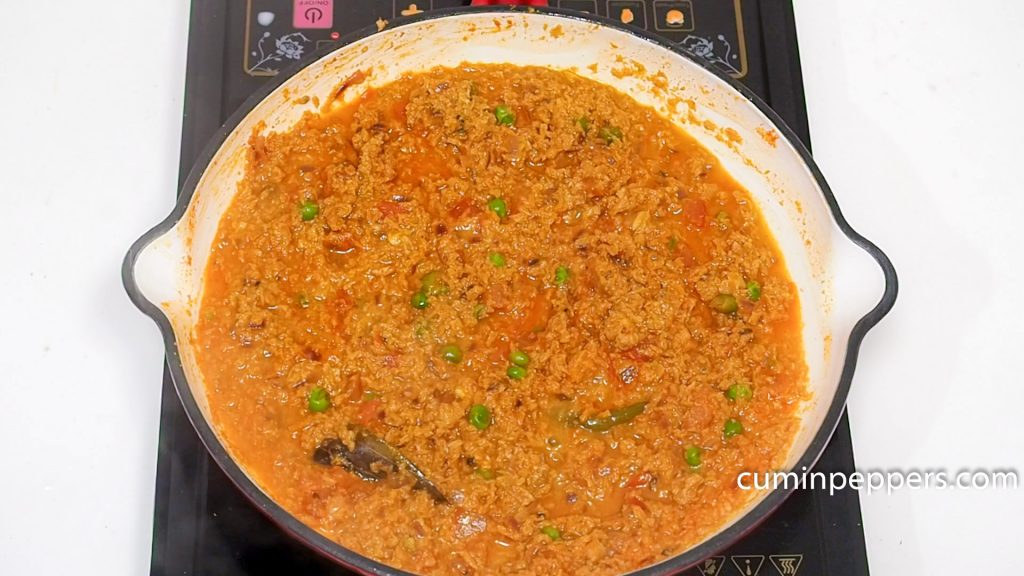 Now the soya chunks keema curry is ready.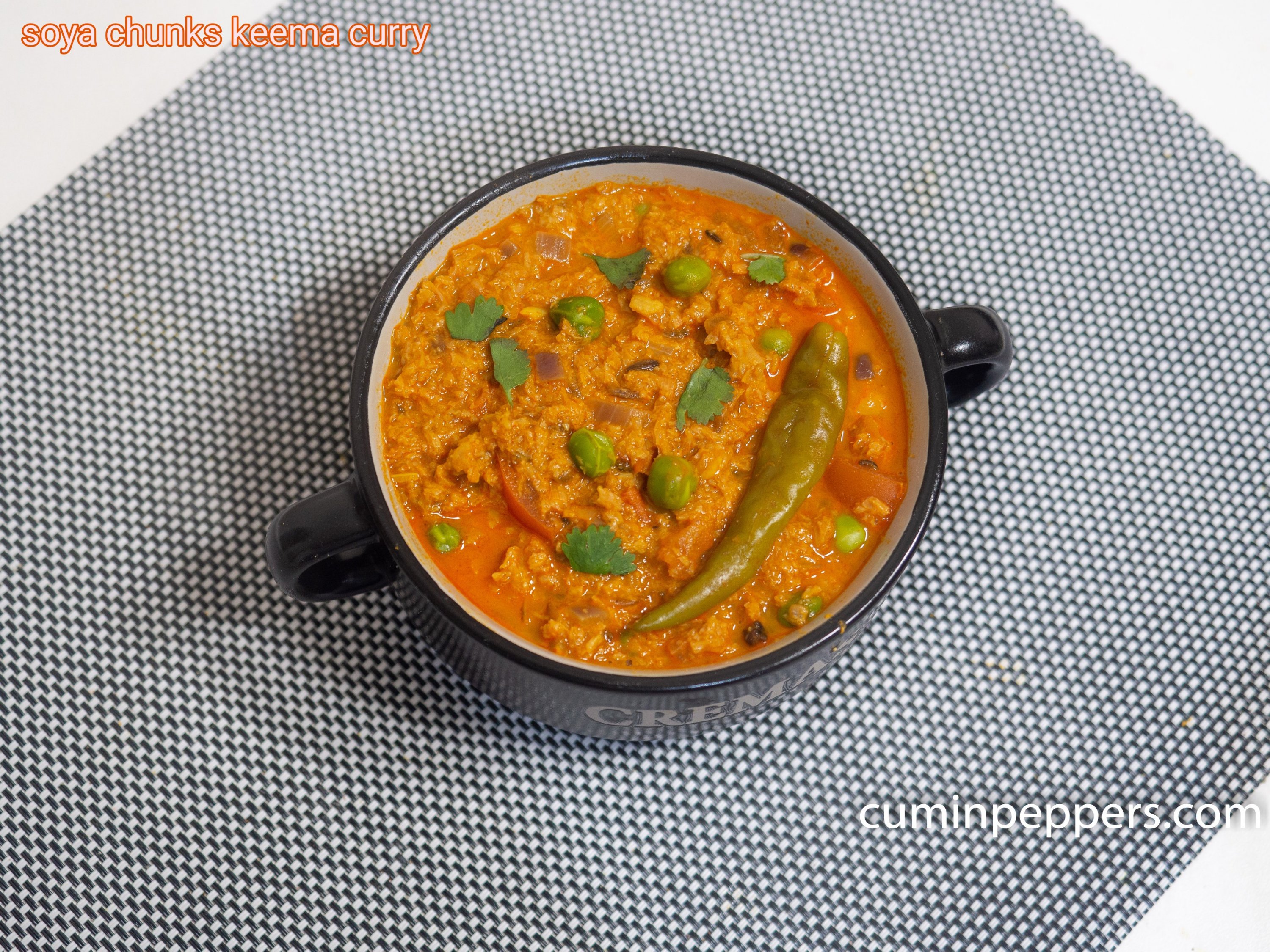 Note: You can add carrot and beans with peas in lesser quantity
Follow us on: