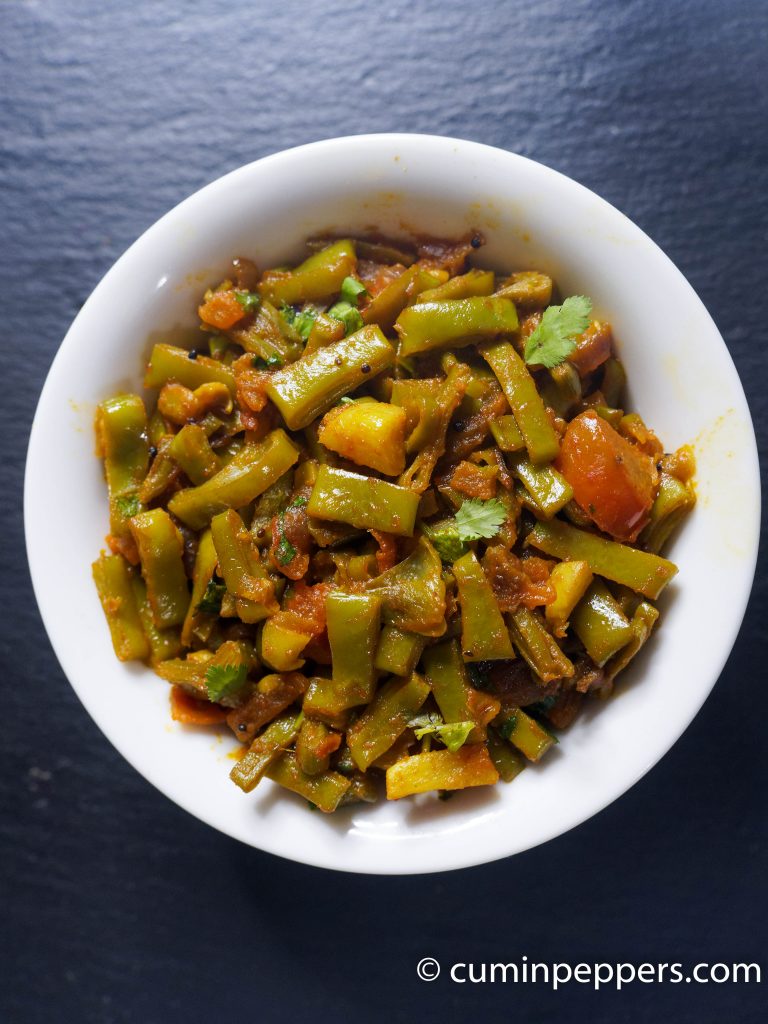 Jump to Recipe
avarakkai poriyal recipe | veg side dish is a healthy tasty side dish for sambar rice, rasam rice, curd rice, so basically it is served in the lunch with rice. This veggie is called flat beans in English. This veggie contains protein, folate, vitamin B1, and other minerals, and also it has a good amount of fiber content. In this flat beans recipe (avarakkai poriyal recipe | veg side dish), chopping is an important part, we need to clear off the string portion that is attached over the sides of these flat beans. usually, most of the south Indian poriyal recipes have coconut in them, but this avarakkai poriyal recipe (veg side dish), I made without coconut. As we are going to use tomato, this poriyal would be saucy and moistured with tomato.
Those who are following the no onion and no garlic diet can skip the onion and garlic. But add in some ginger instead. You can make it with other ingredients along with tomatoes. It (avarakkai poriyal recipe |veg side dish) tastes good. When seeing the recipe of south Indian poriyal we can classify the recipe of the same process falls for some groups of veggies, In this way, like this flat beans(avarakkai poriyal recipe | veg side dish), beans, carrot, cabbage comes under the same process.
By adding 2 or more tomatoes and a little extra spice powders give you semi gravy type curry. That we can use it for plain rice and rotis
If You feel chopping the vegetables consumes time, you can chop the vegetables and store it in ziplock cover inside the fridge. It remains good for 3 days.
Let's get into the recipe of avarakkai poriyal | veg side dish
avarakkai poriyal
Ingredients
2

tbsp

oil

½

tsp

Mustard seeds

few

curry leaves

1

Kashmiri red chili

1

onion (chopped)

4

garlic pods (chopped)

1

tomato (finely chopped)

¼

tsp

turmeric powder

1

tsp

coriander powder

½

tsp

Kashmiri Red chilly powder

250

gram

avarakkai (flat beans)

salt to taste
Instructions
Heat 2 tbsp of oil in a pan, add in mustard seeds, let it crackle, next add curry leaves and 1- Kashmiri red chilly

Now add in chopped garlic, onion. Saute well in medium flame with a little salt until onion becomes slightly brown.

Next, add in chopped avarakkai(flat beans), mix well, saute for 3 minutes

Now add in spice powders 2 tsp of coriander powder, 1/2 tsp of Kashmiri red chilly powder, 1/4 tsp of turmeric powder. mix it low flame for 30 seconds

Next, add chopped tomato, mix well, pour in 1/2 cup of water

Cover the pan with a lid, keep the flame in low to medium, let it cook. Keep stirring at regular intervals

open the lid, give a stir, check the flat beans got cooked or not, once the flat beans got cooked well, turn off the flame, garnish with coriander leaves
Stepwise Picture Recipe for avarakkai poriyal | veg side dish: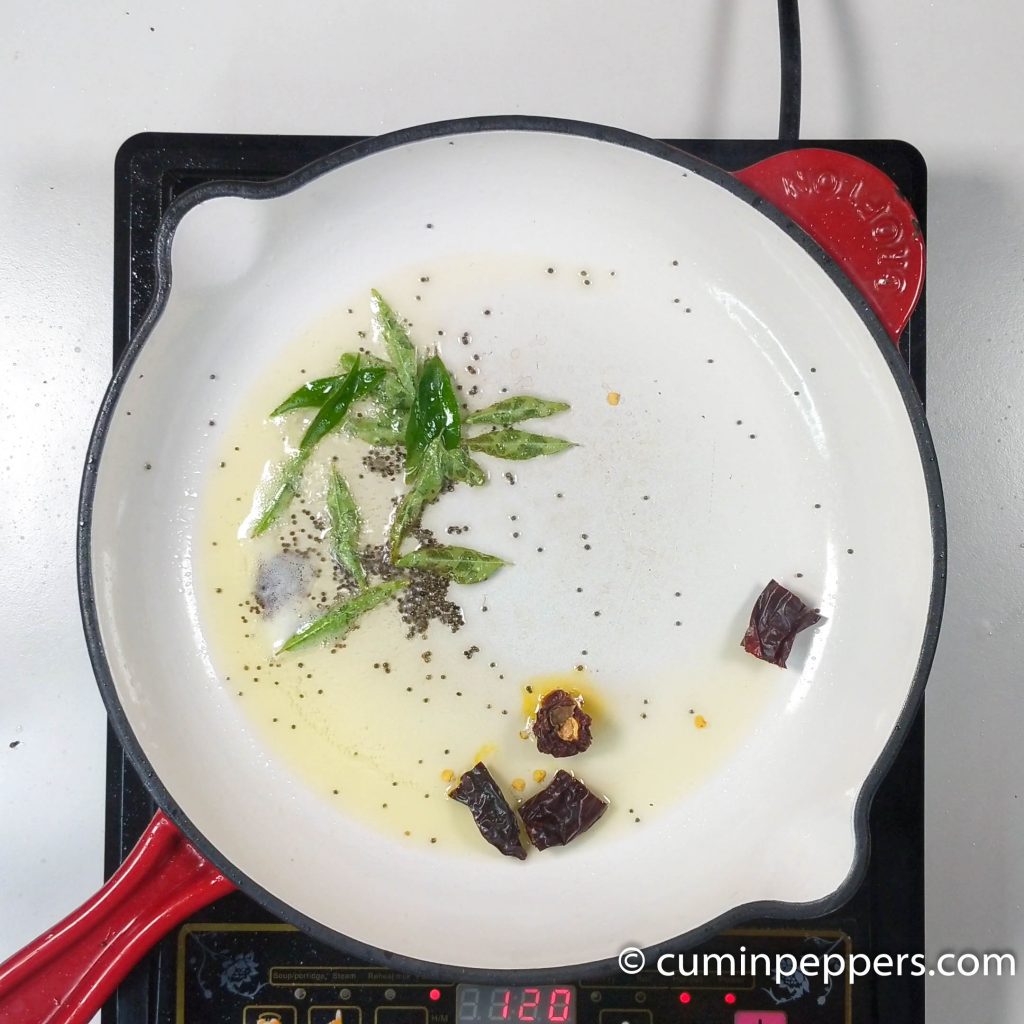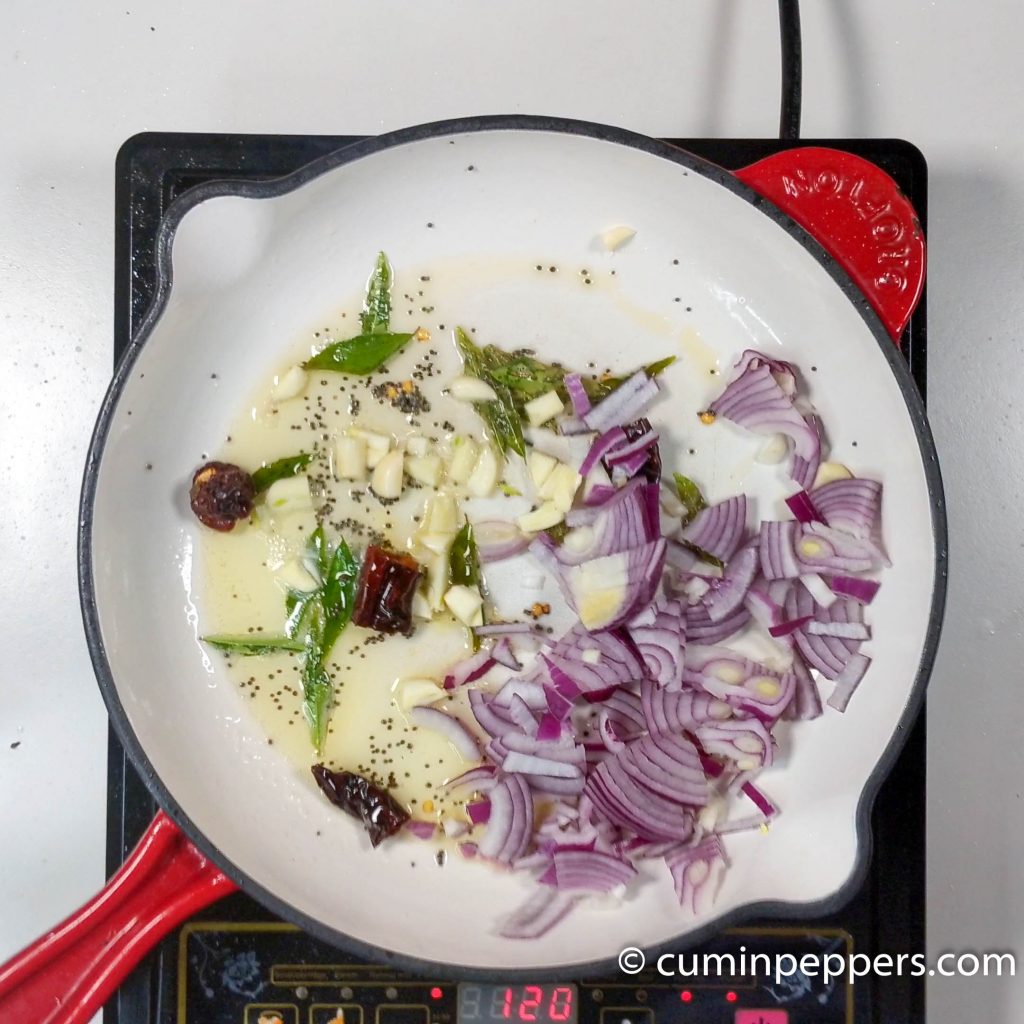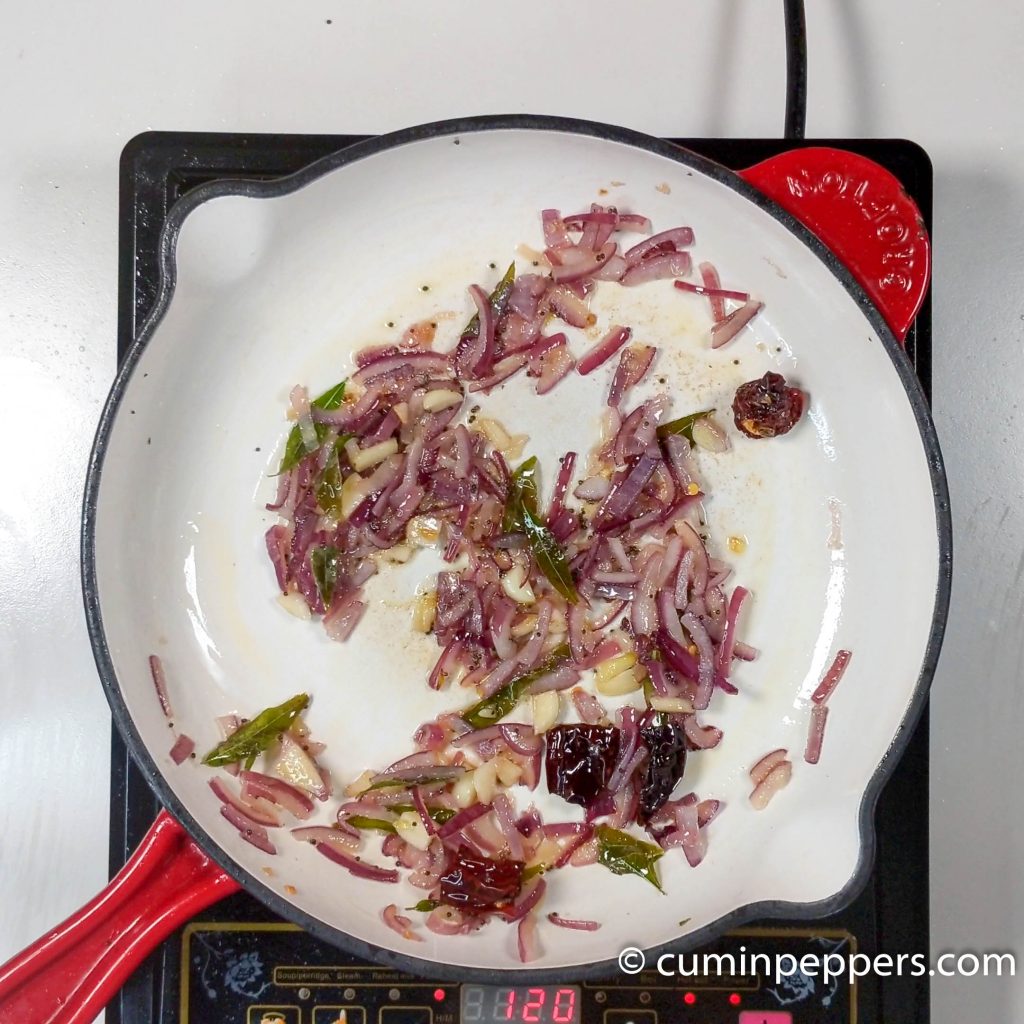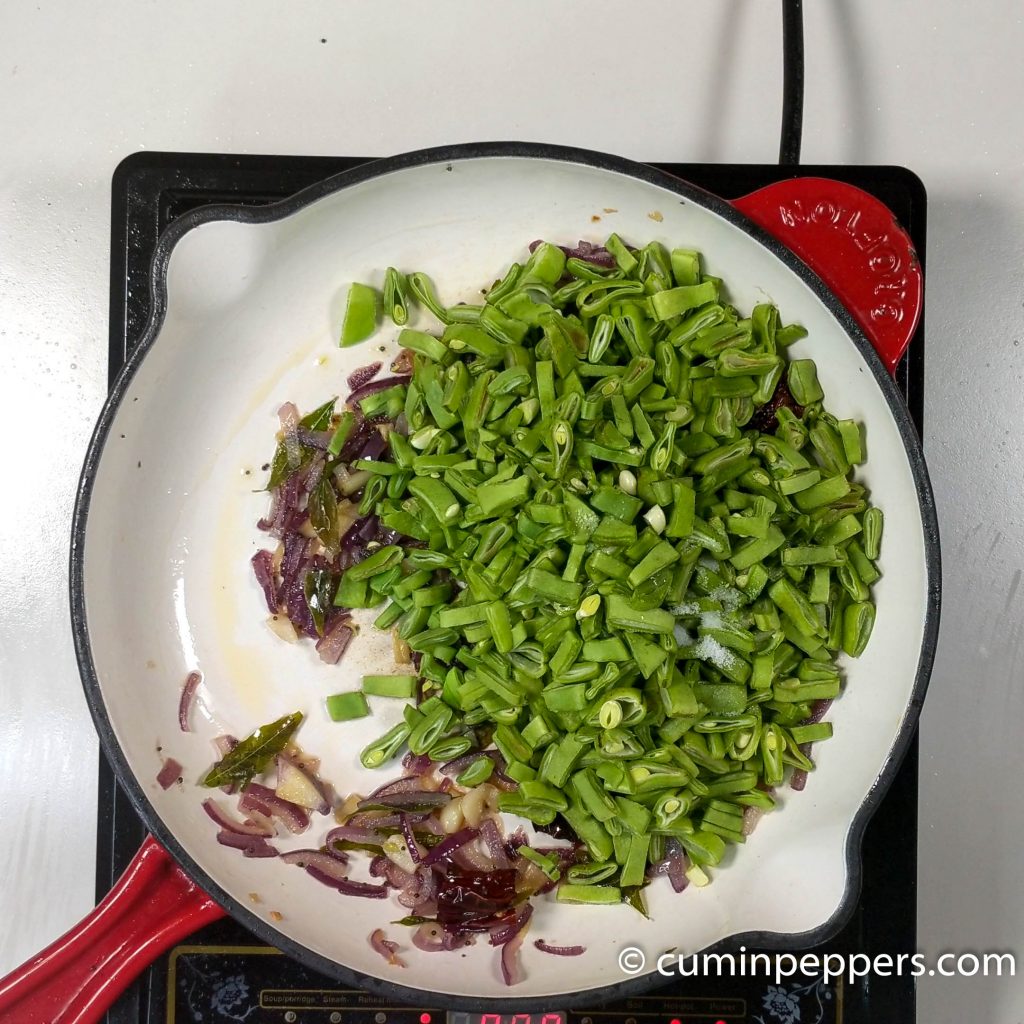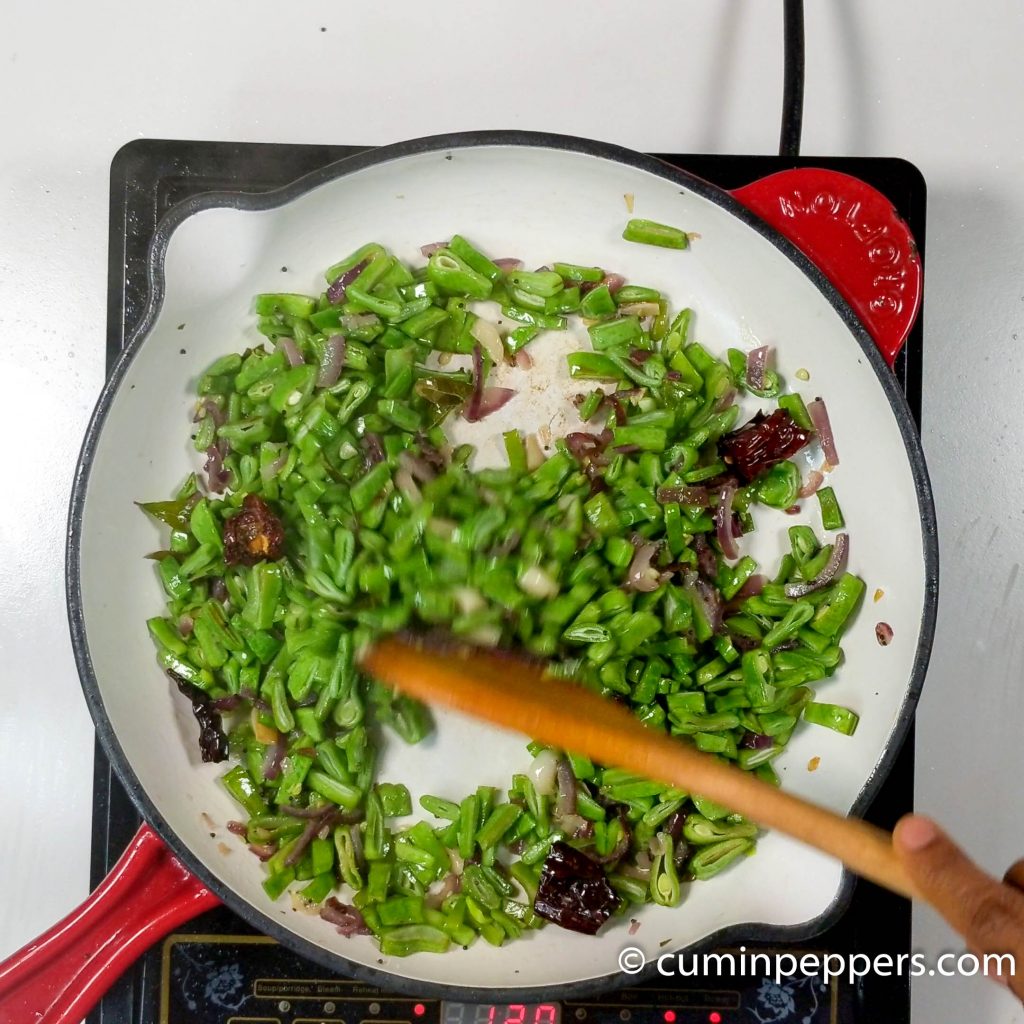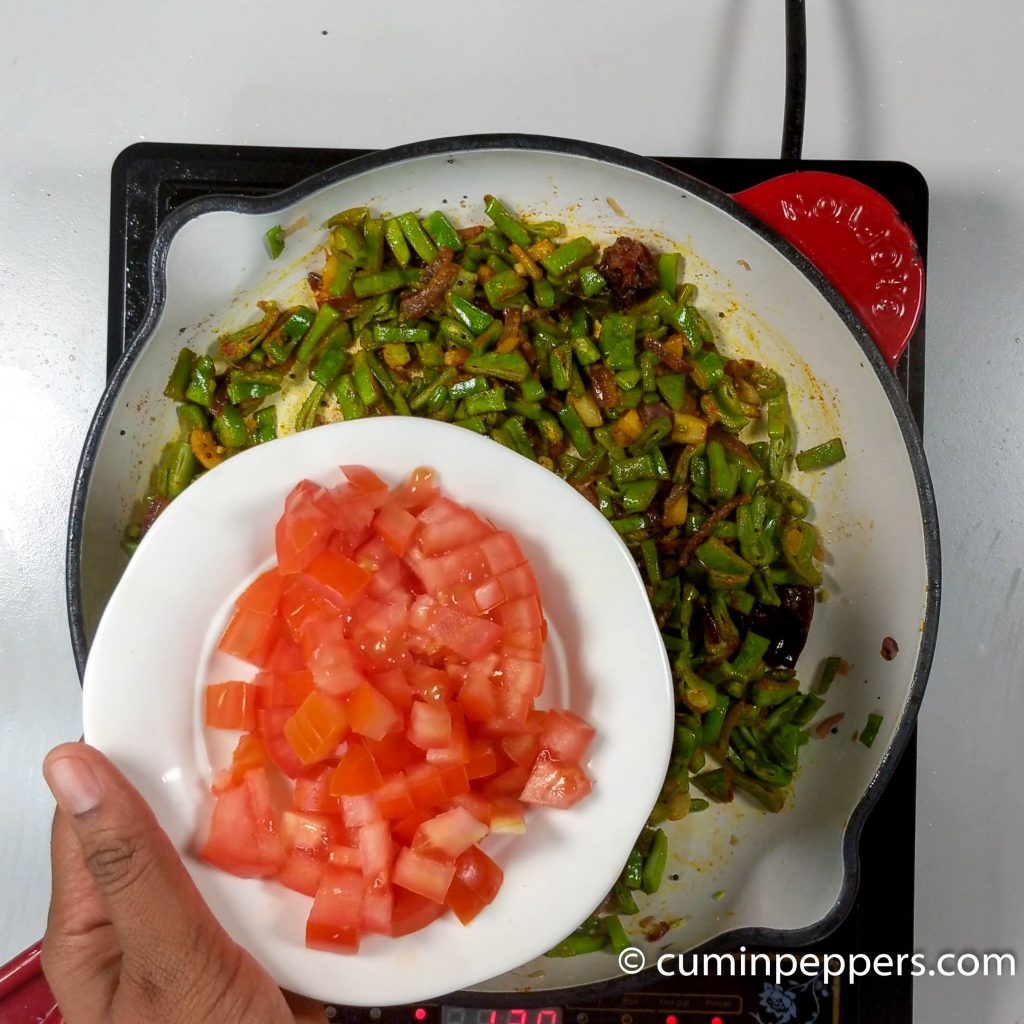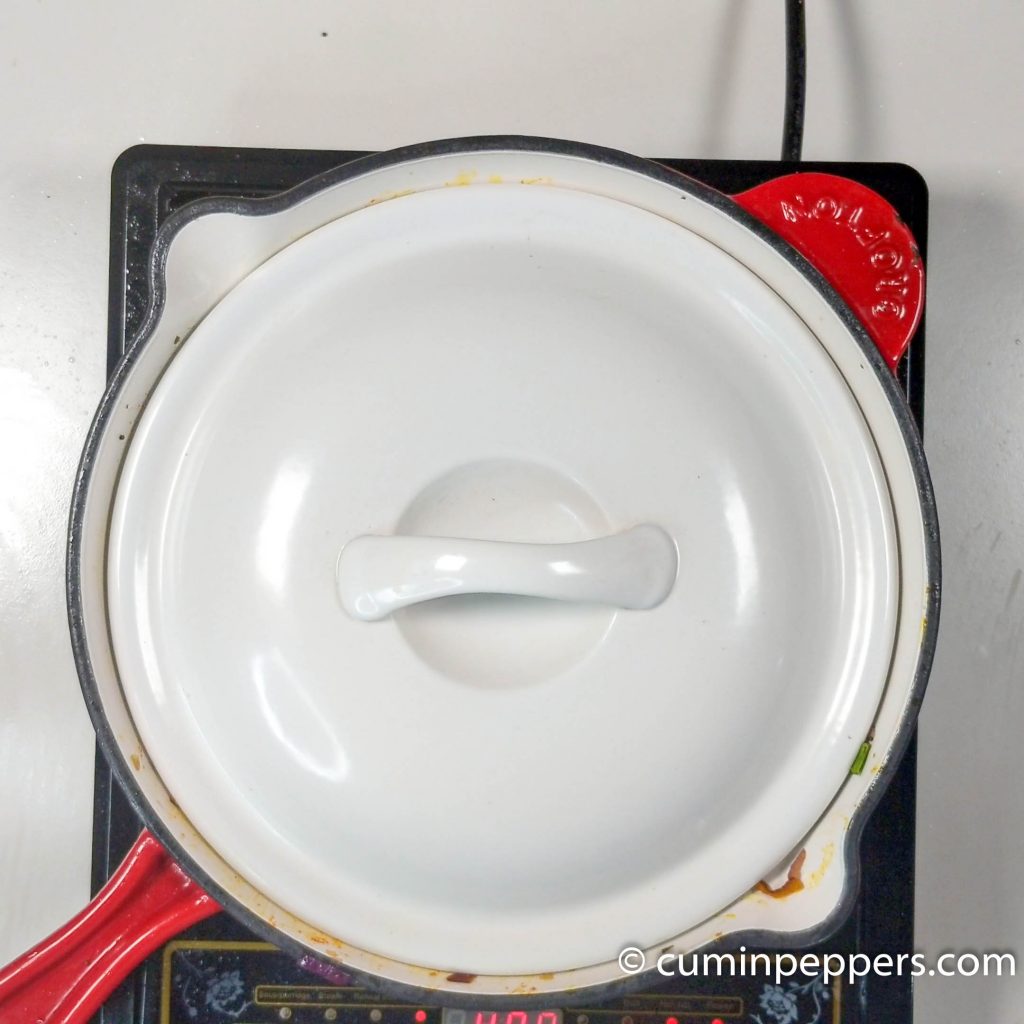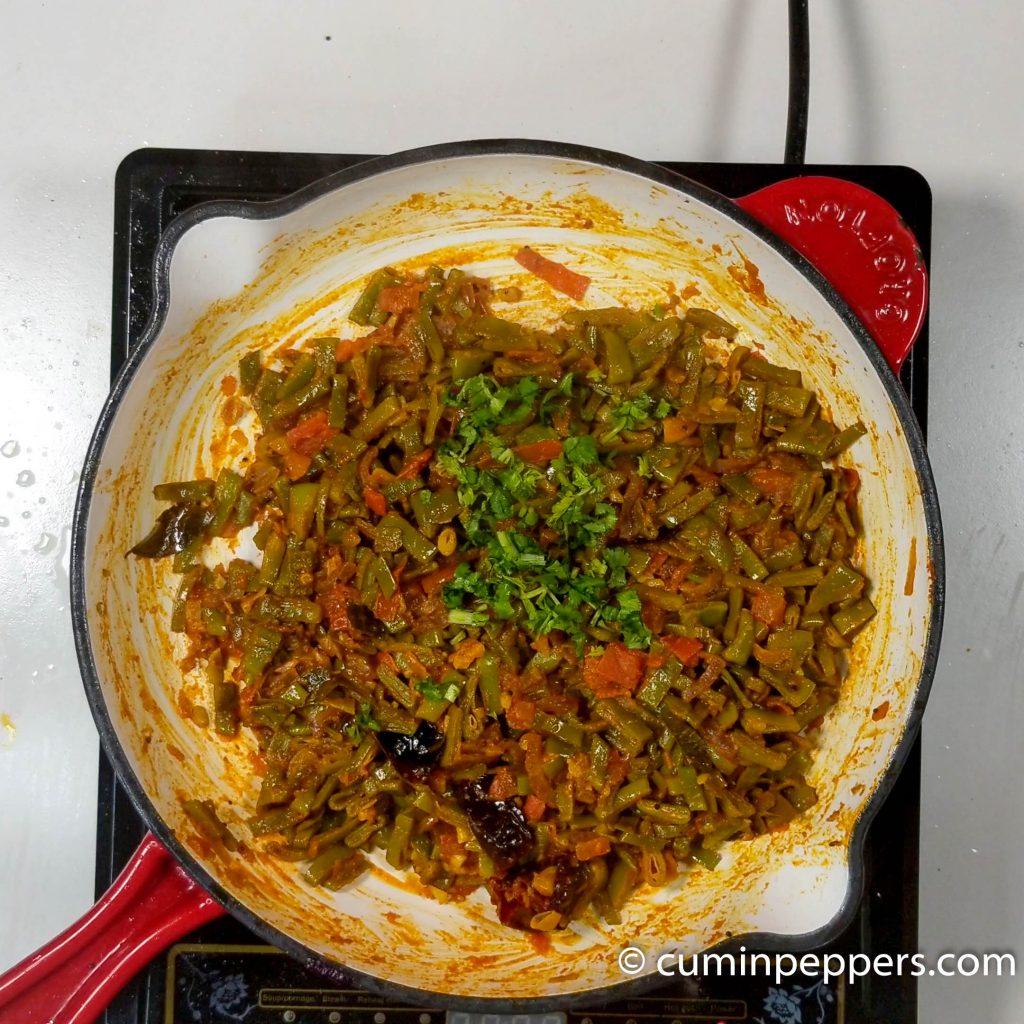 Now the avarakkai poriyal (recipe) | veg side dish is ready
chopping the flat beans (avarakkai):
Firstly wash the avarakkai nicely in running water. Make sure there is no dirt in it, drain off the water completely.
chop the edge partially, pull the string over the edge. again chop the other edge partially do the same. then chop the flat beans by staking 3-4 at the same time and chop into the small pieces
If the flat beans are tender, it doesn't have any string, so we can straight away chop into small pieces
one or two among the flat beans will be highly matured. we can use the beans inside for cooking, we can discard the outer cover
Chopping the flat beans (avarakkai) into small pieces makes the veggie to cook fast.
Adding spice powders:
Instead of spice powders like adding coriander powder and Kashmiri red chilly powder and turmeric powder. we can use 1/2 tbsp sambar powder in this recipe (avarakkai poriyal recipe | veg side dish).
Along with avarakkai poriyal recipe | veg side dish Also, check out,
snake gourd stir fry with paneer
Chettinad vazhakkai fry | green banana fry
And also, follow us on social media,