coriander leaves rasam is a flavorful side dish enriched with coriander leaves. It is a kind of tomato rasam, can be used as soup. It is an easy and an instant recipe.
This dish with some veggie poriyal side dish and rice makes a perfect light and easily digestible dinner for me most of the time, and also it is a perfect vegan recipe.
Let us see the rasam recipe
Watch Video Recipe:
coriander leaves rasam | rasam recipe
Ingredients
For grinding:
1

Kashmiri red chili

1

tsp

cumin

½

tsp

pepper

1

tsp

coriander seeds

½

cup

coriander leaves

2

tomato

(200 gram)
For making rasam:
1

tbsp

oil

1

tsp

mustard seeds

1

green chilly

2

garlic cloves

(crushed)

few

curry leaves

¼

tsp

turmeric powder

A

pinch

asafoetida

3

tbsp

tamarind extract

2½

cup

water

coriander leaves for garnish

salt to taste
Instructions
For grinding:
In a blender jar add 1 Kashmiri red chilly, 1 tsp coriander seeds, 1 tsp cumin, ½ tsp pepper. Firstly blend this into a coarse powder

Then add ½ cup of coriander leaves, and 2 tomatoes (roughly chopped)

Blend into a smooth paste and keep aside
For making rasam:
Firstly, Heat 1 tbsp of oil, splutter 1 tsp of mustard seeds, add 1 green chilly (slit), 2 garlic (crushed), few curry leaves, saute for a while

Now add the ground paste, ¼ tsp turmeric powder, salt and pinch of asafoetida, mix well (flame- low)

pour 3 tbsp of tamarind extract, mix well (flame- low)

After that pour in 2 cups of water, mix well (flame – medium)

cook it in medium flame, once it started boiling, put some coriander leaves and turn off the flame, its done. Don't bring into boil for more, once it starts to boil, that is enough
Stepwise Picture for rasam recipe: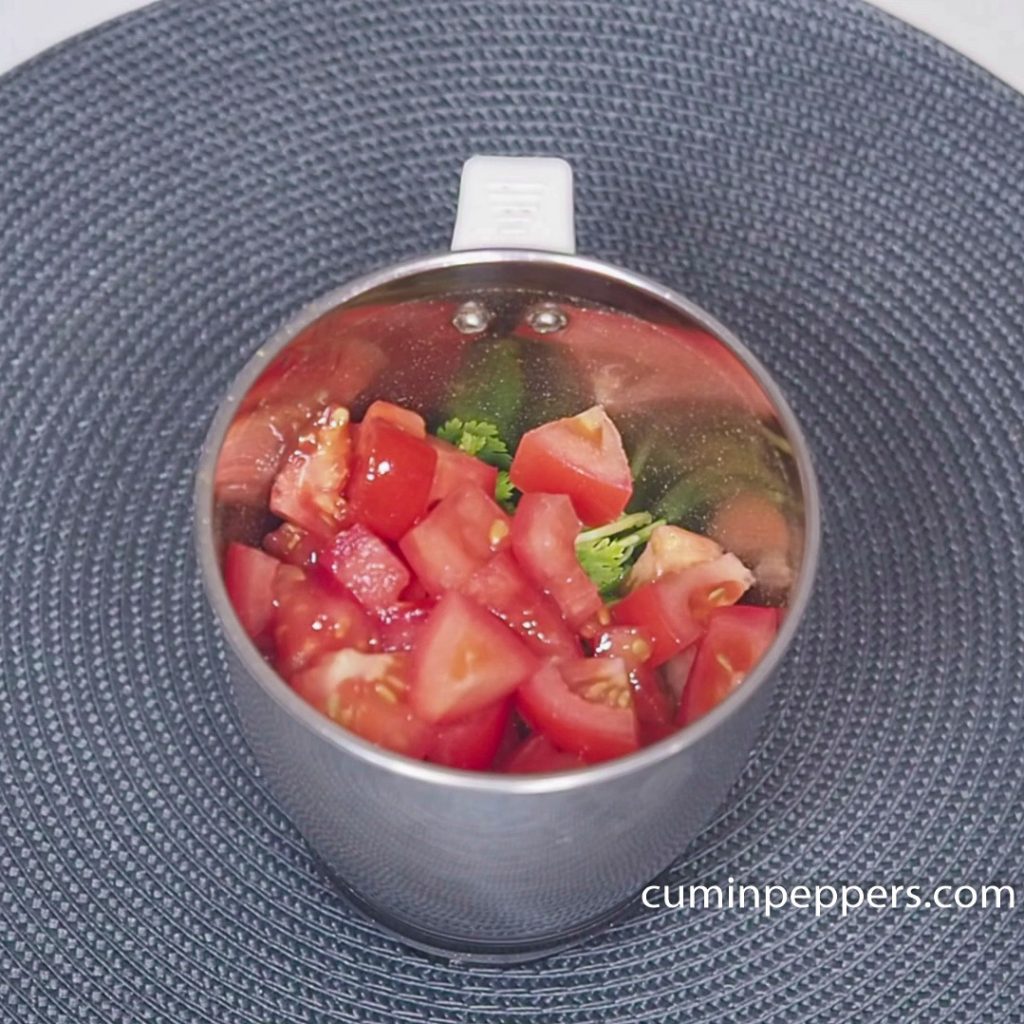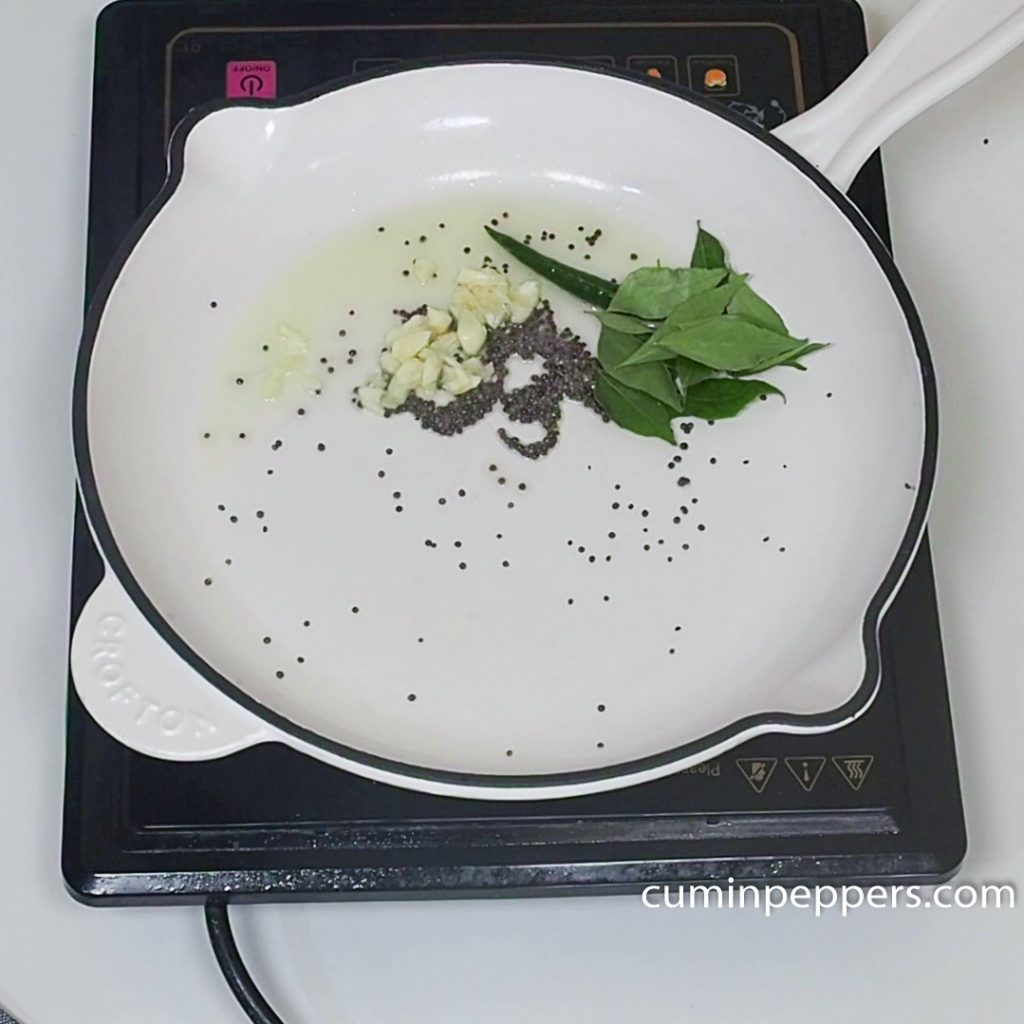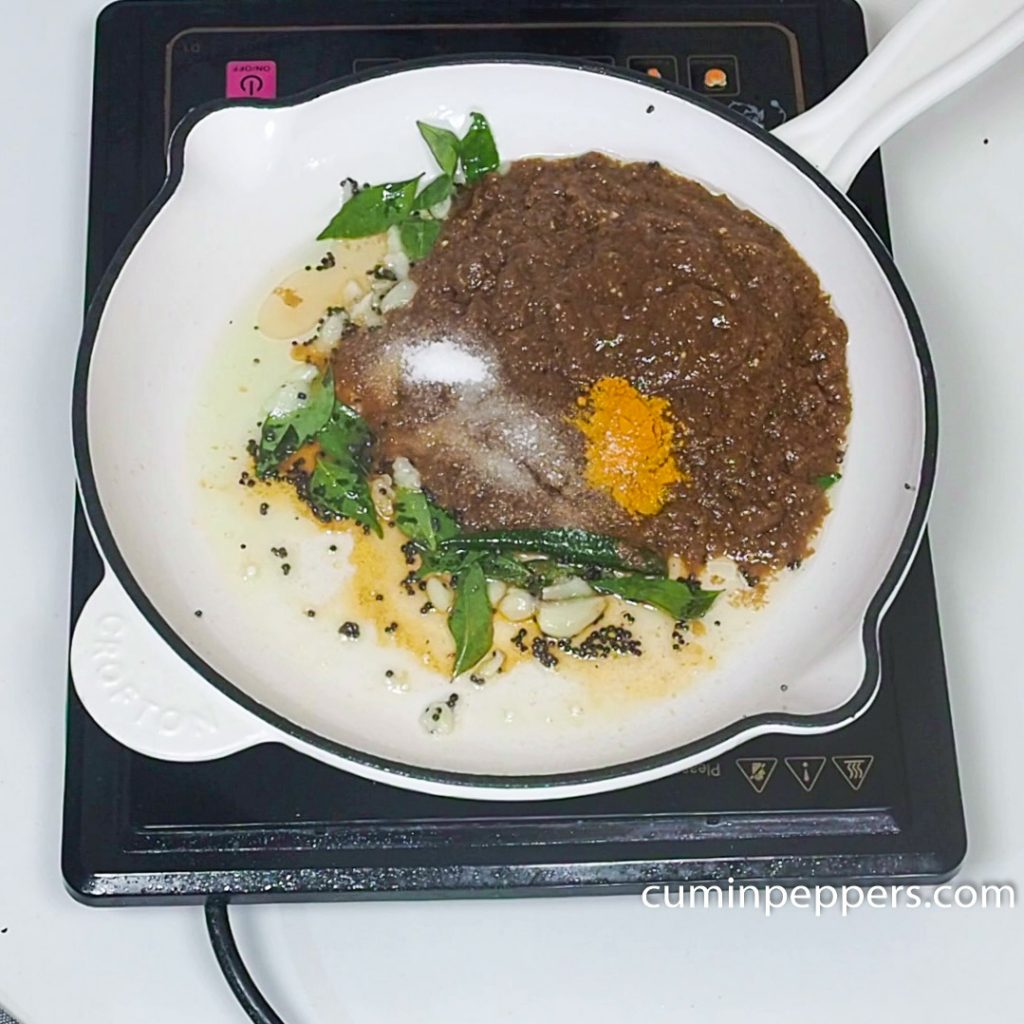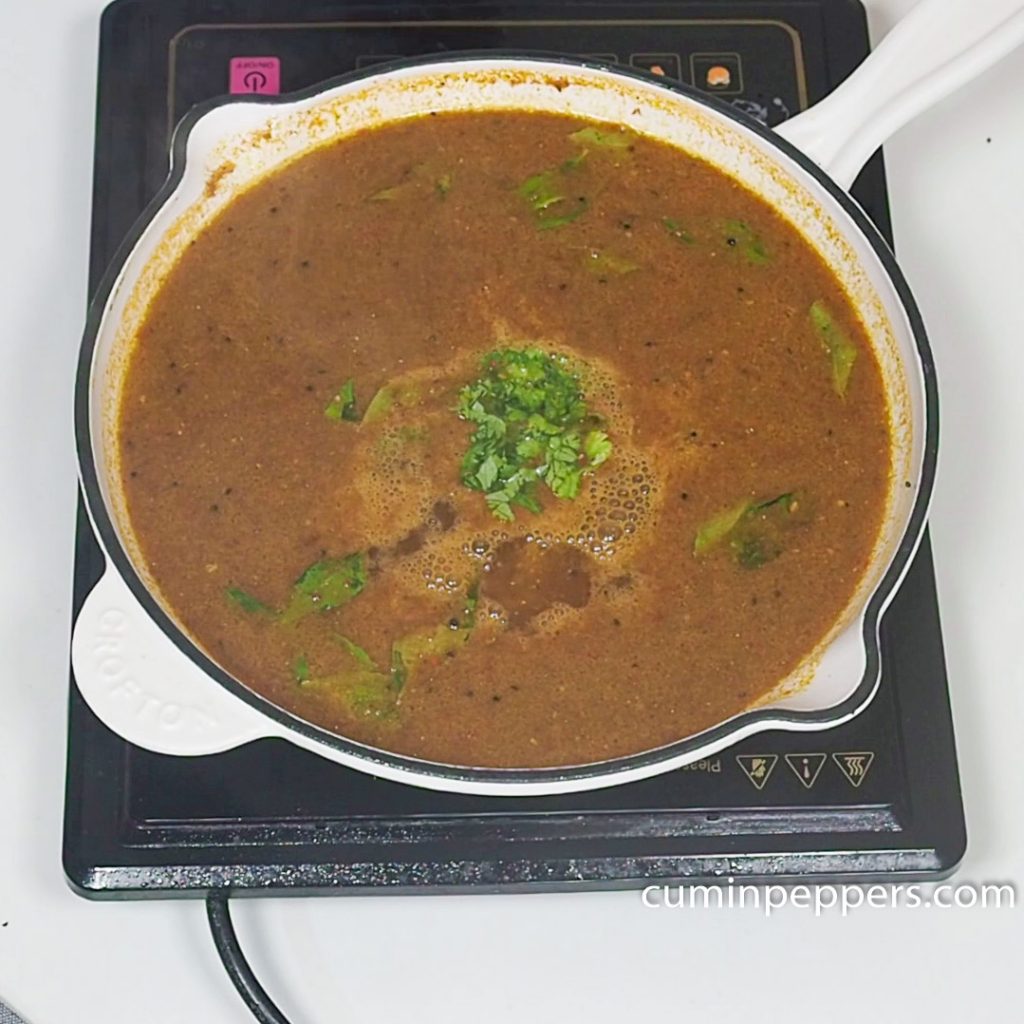 Note:
As it has coriander leaves and coriander seeds, cumin it will act as a good digestive food without a doubt.
when we are suffered by cold, we can have this rasam in our diet
we can use this rasam as a soup too (in that case moderate the amount of salt when compared to rasam)
we can use coconut oil/ sesame oil for seasoning, using either of these two oil brings good flavor
Also, check out,
Follow us on,
---
Read Some Extra information about coriander leaves if you wish to know:
Using coriander leaves:
some times in the market there would be an abundance of coriander leaves If we buy a bunch of coriander leaves, cleaning and storing is very important for keeping it for long
Before using coriander leaves, make sure it is completely clean.
Because it is a small plant variety, it comes to the market with the root portion, there would be mud sticks with them
Cleaning of coriander leaves:
Firstly cut off the root portion from the stalk and dispose
then check where the tender stalk ends, cut at the point, we need only tender stalk portion
(while breaking the stalk, if it breaks easily, that is tender stalk portion, we can use that stalk for cooking )
In contrast, the hard part of stalk cant be broken, if we try to break, there comes a fibrous string that makes it unbreakable.
After cutting of tender stalk portion wash it in running water, place it in a colander or a towel to drain off all the water
(you can dispose of the root portion as well as the hard stalk portion).
make sure there is no moisture in it (if you wipe off with kitchen tissues the moisture would go off very soon)
for garnishing, you can chop the coriander leaves finely and then you can use
(or if you want to use only the leaves portion you can use the leaves except for the stalks)
Storing:
after it drained well you can store it in a ziplock bag, airtight container
store it in the refrigerator
I am following in this method, it stays fresh for more than 10 days
---
Health Benefits of coriander leaves/ coriander leaves rasam:
First and foremost thing about coriander leaves is good for digestion
It lowers LDL cholesterol and increases the level of good cholesterol (HDL cholesterol), so it promotes the heart health
As it has antiseptic properties, helps in reducing stomach and mouth ulcer
It lowers the blood sugar level, so it is good for diabetic patients
coriander leaves promote eye health as well as blood cell generation, so it cures anemia
It has vitamin K, promotes brain health, so it is good for treating Alzheimer disease
And also we can use coriander leaves for detox
Coriander leaves contain a good amount of antioxidants
Ways that can be used coriander leaves in the diet like coriander leaves rasam:
We can make chutney using the coriander leaves, even with coconut chutney we can use this simple coconut chutney and also the green chutney
coriander leaves can be used in smoothies
Making rasam is an easy method adding a good amount of coriander leaves in the diet (coriander leaves rasam)
Coriander leaves thuvayal is a side dish that we can store it in fridge for up to 10 days
You can use 2 tbsp of coriander leaves for every dish as a garnish like for sambar, rasam, rice, poriyal etc.
For making vada you can add a finely chopped handful of coriander leaves, this will increase the flavour of the vadas (for example Masala vada)
In soups too you can add theses coriander leaves to raise up the flavour