Cauliflower 65 is a favourite dish for most of the kids, Here I have given the recipe in south Indian style, also no colours added. There are so many health benefits of cauliflower, so we need to add the cauliflower in our diet often.
Crispy out layer, as well as mild crunchy cauliflower inside with touch of spice powders, make this fry delicious. you must try this recipe at home.
Let us see how to make it
Recipe cuisine: Indian
Course: Starters
Preparation time: 10 minutes
cooking time: 25 minutes
serves: 2
Ingredients:
Cauliflower florets: 20
Ginger garlic paste: 1 tbsp
Kashmiri chilly powder: 2 tsp
Garam masala powder: 1/2 tsp
Pepper powder: 1/2 tsp
Gram flour: 3 tbsp
Rice flour: 2 tbsp
Corn flour: 1 tbsp
curry leaves few
green chilly: 2
oil for deep frying
salt to taste
Preparation Method:
soak the cauliflower in hot water with little salt for 3 minutes and take off
Add ginger garlic paste or crushed
Add the spice powders (Kashmiri red chilli powder- 2 tsp, garam masala- 1/2 tsp, pepper powder-1/2 tsp) and mix well
Add the gram flour, rice flour, cornflour quantity of mentioned above and mix well without any water (it does need only 2 tbsp approximately)
Then add the water little by little and mix
Add curd and mix well
Heat the oil put the florets and fry it in medium flame to golden brown.
It is done.
Stepwise Picture Recipe:
Soaking the cauliflower: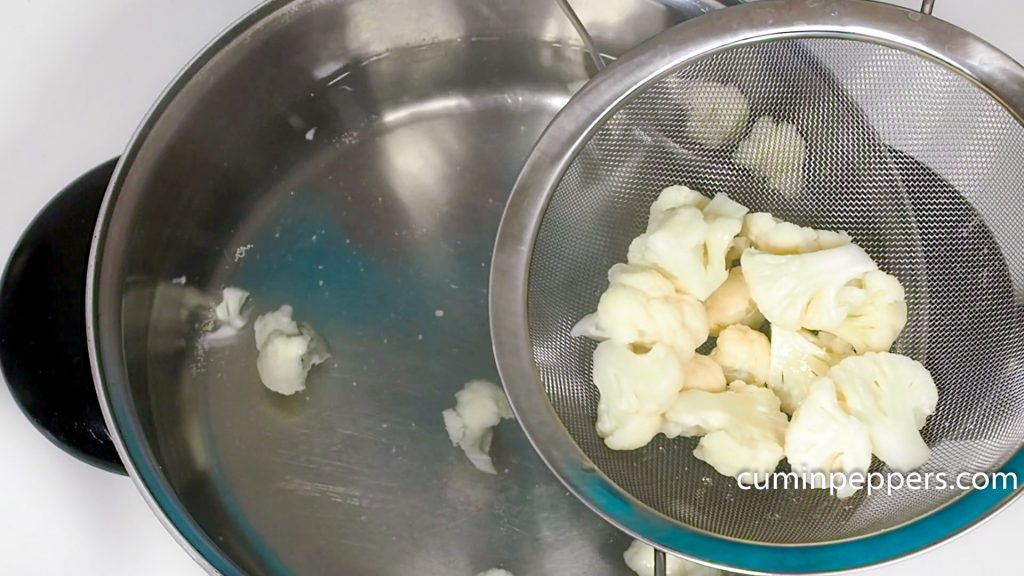 Mixing and frying: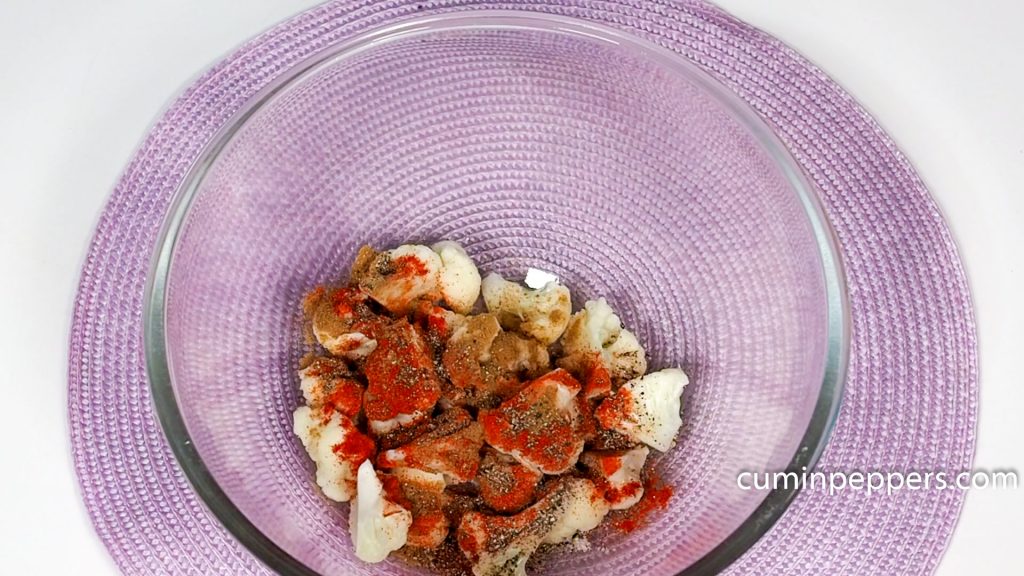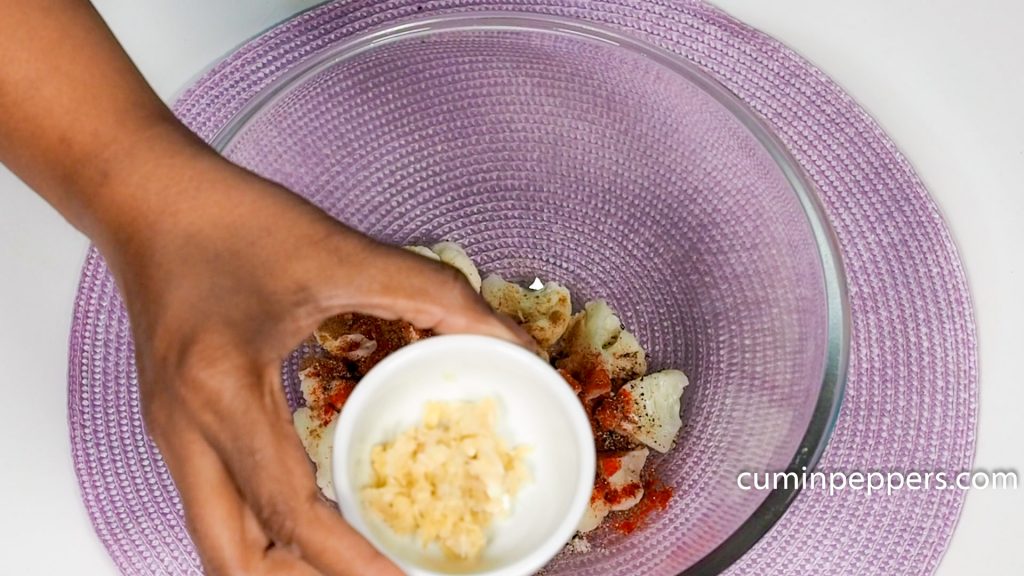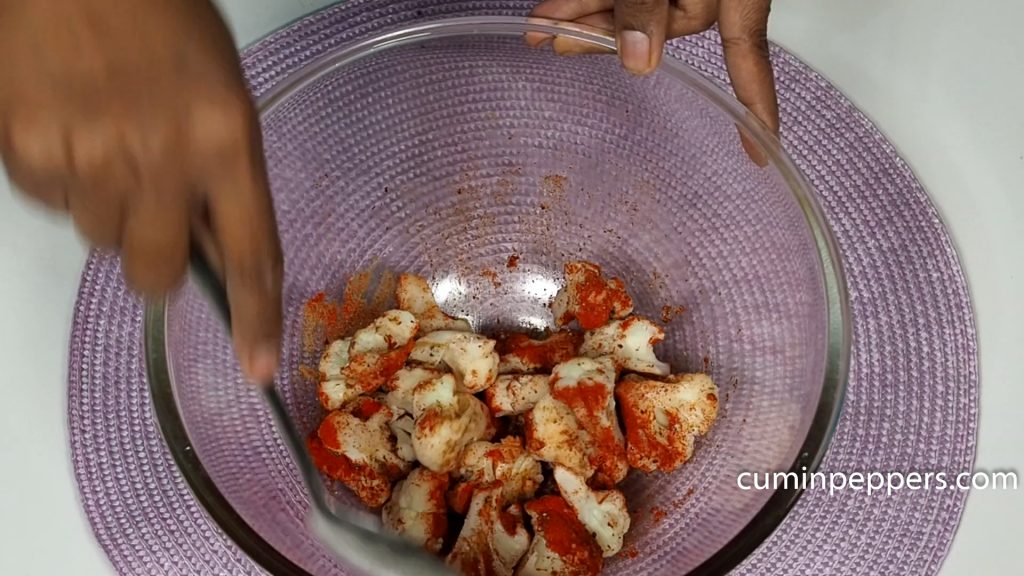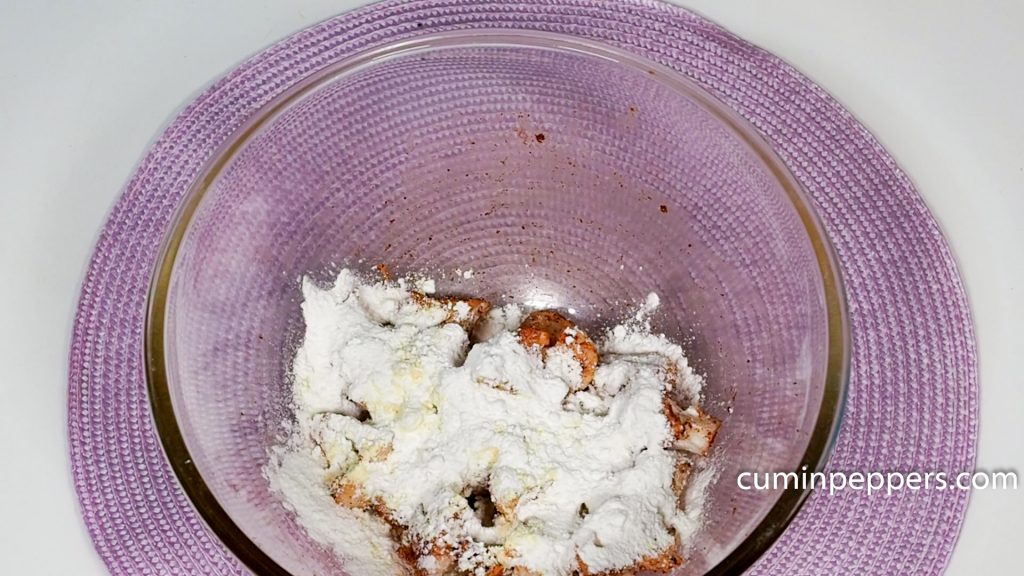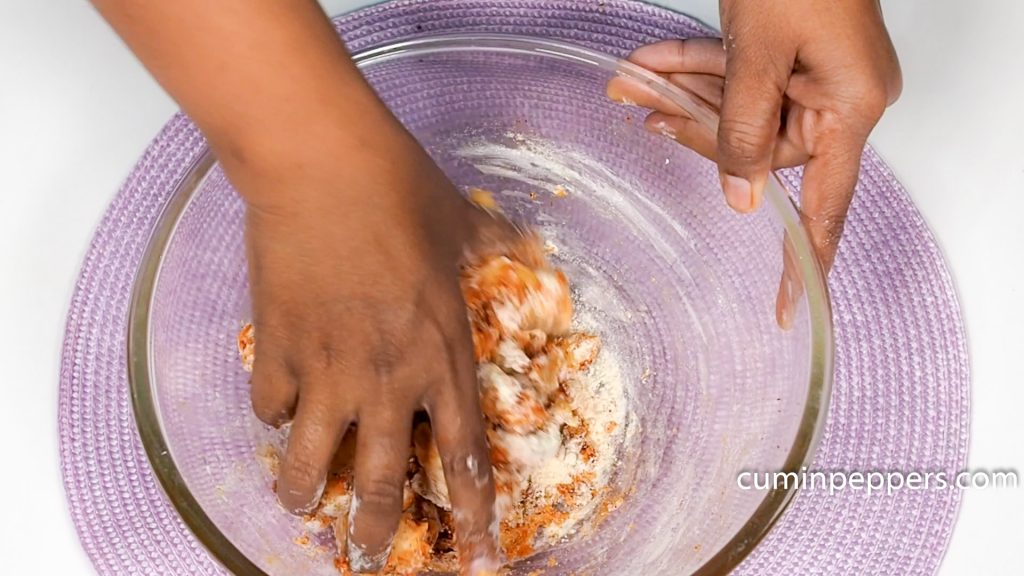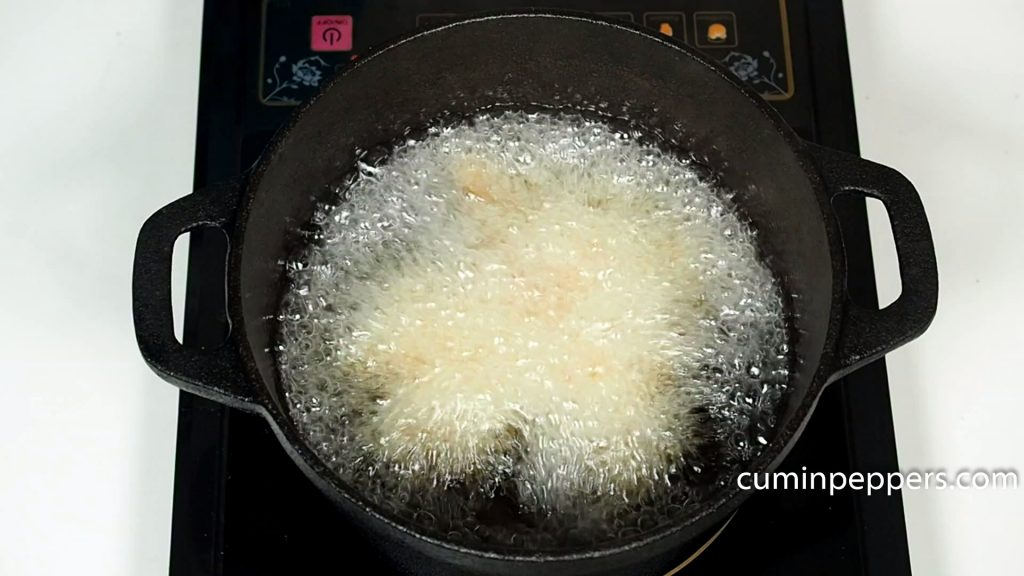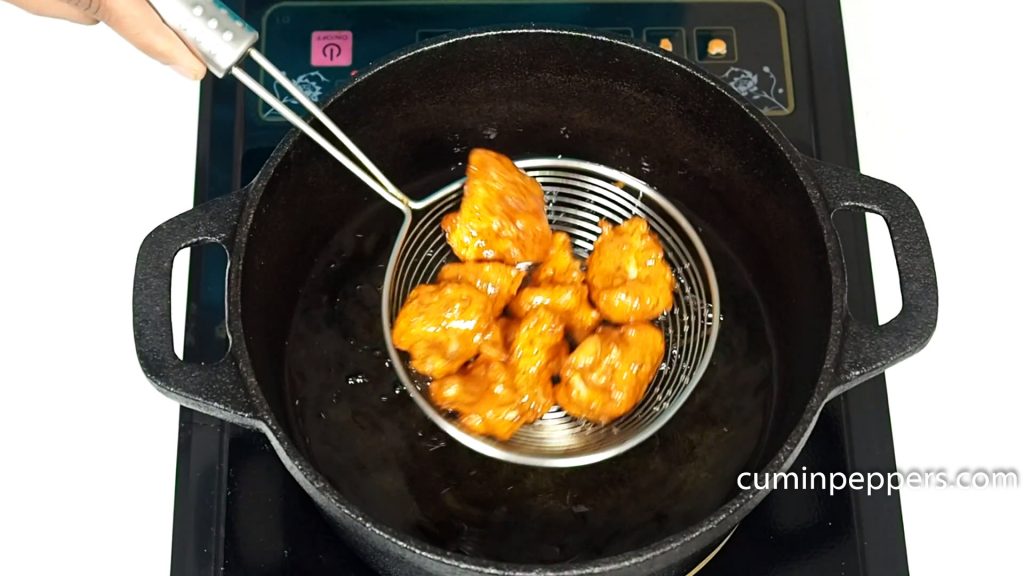 now the gobi 65 is ready.
Note:
In case of unavailable of Kashmiri Red chilli, add normal red chilli -1/2 tsp
(don't put the normal one same quantity as Kashmiri Red chilli because Kashmiri Red chilli powder is less spicy)