Sorakkai thayir pachadi is an easy dish to make in less time. The main ingredients we have used here are yoghurt and bottle gourd only; both are coolant. So this is a good summer food.
Bottle gourd Health benefits: Bottle gourd has plenty of nutrients, also rich in fibre; It promotes weight loss as well, helps to reduce hypertension without a doubt. When it comes to medicinal benefits it treats urinary problems. Apart from this, bottle gourd keeps the body cool and refreshing. Especially it is low carb veggie. So this dish can be used as a whole food for weight watchers.
Let's see how to make it.
Cuisine: Indian
Course: side dish
Preparation time: 10 minutes
cooking time: 15 minutes
Serves: 3
Ingredients :
Bottle gourd – 11/2 cup (chopped) / half part in a whole bottle gourd
Coconut oil – 2 tbsp
Mustard – 1/2 tsp
Urad dhal – 1/2 tsp
Green chilly – 1
Curry leaves few
Curd / yoghurt – 1 cup (beaten)
Coriander leaves for garnish
Salt to taste
Preparation method:
To chop the bottle gourd:
1. To cut the bottle gourd, firstly Peel off, cut it vertically, take off the seed part, then cut the vegetable into small cubes nicely
To cook:
2. In a pan, heat the 2 tbsp coconut oil, splutter mustard seeds, add urad dhal, curry leaves, green chillies one by one
3. Put the chopped onion, saute for 3 minutes to get the onion translucent
4. Later add bottle gourd cubes and salt (put only half salt in the beginning)
5. Saute it for 10 minutes
6. After this veggie got cooked, turn off the flame, let this veggie come to warm condition
7. Add 1 cup of beaten fresh curd/ yoghurt, add required salt in this stage, mix well
8. Finally, garnish with coriander leaves.
Stepwise Picture Recipe:
Chopping the bottle gourd: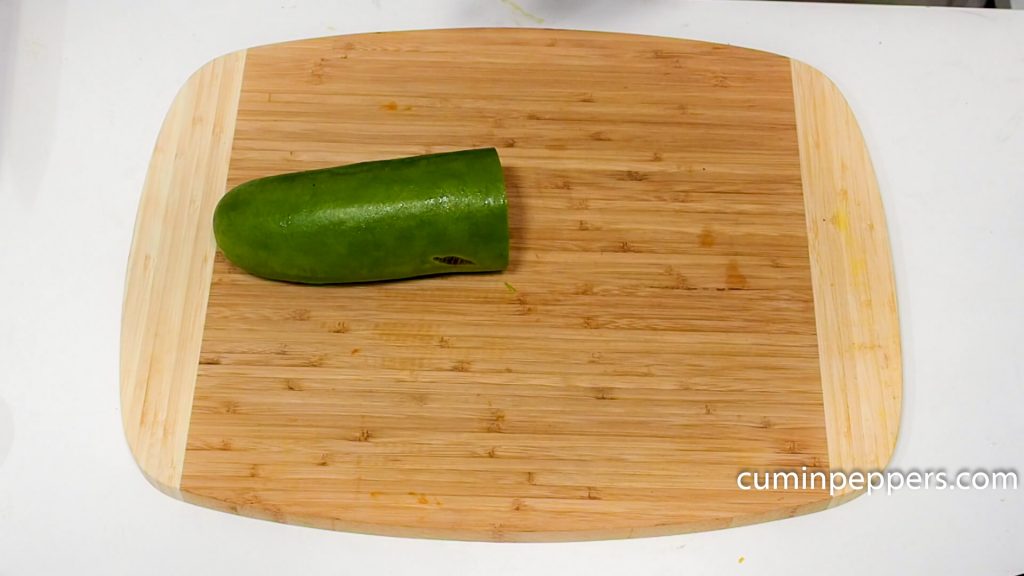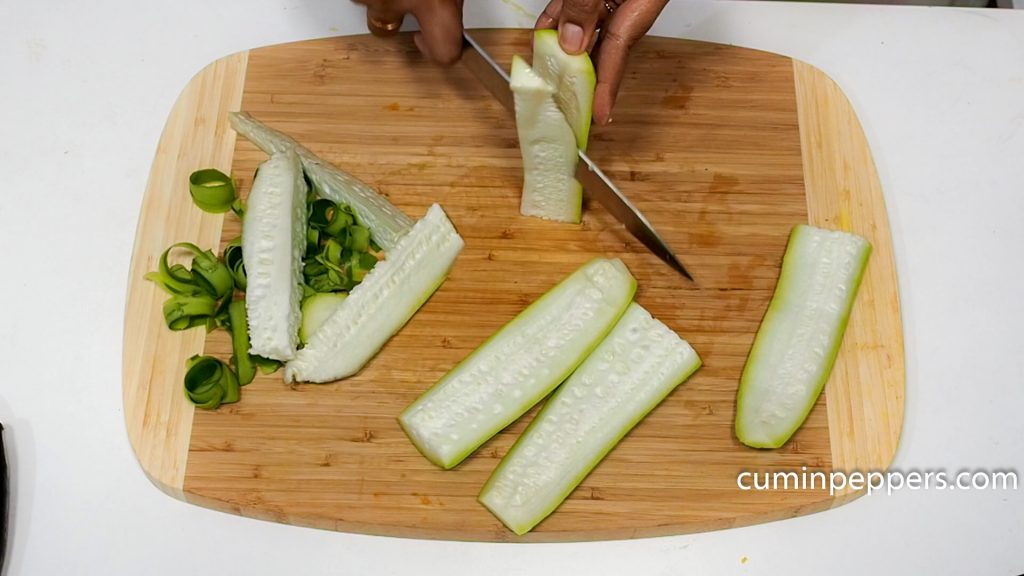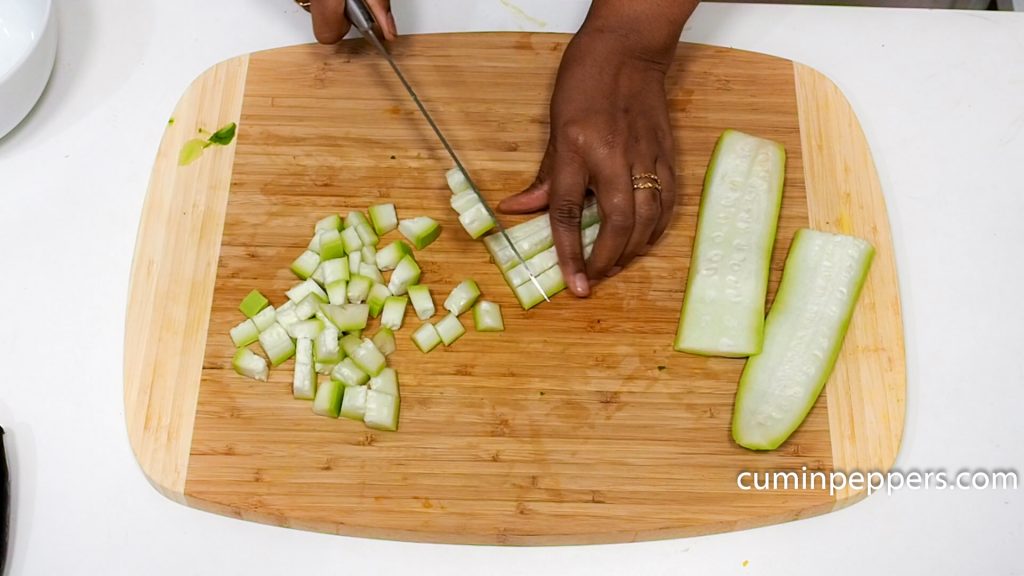 To cook: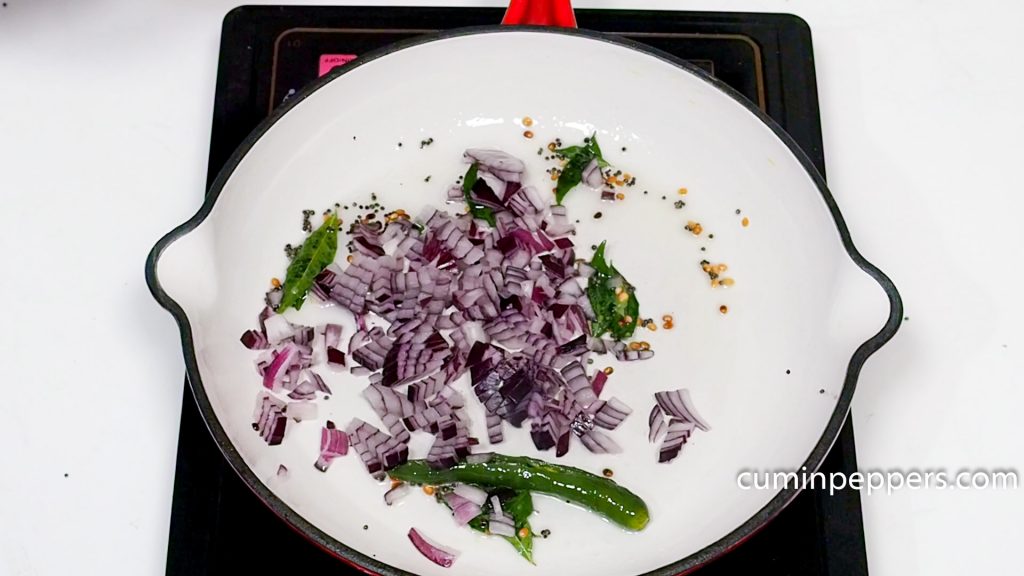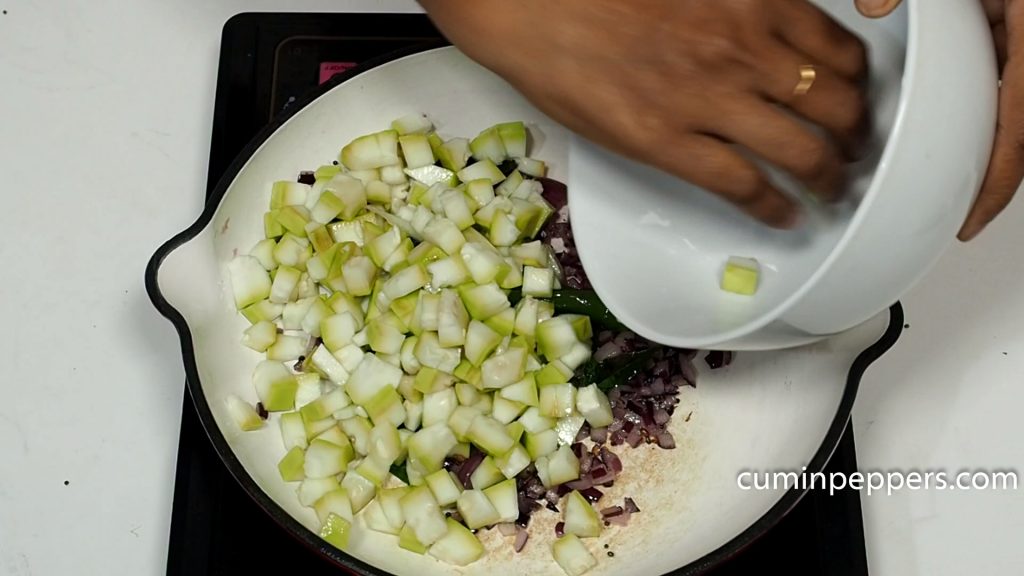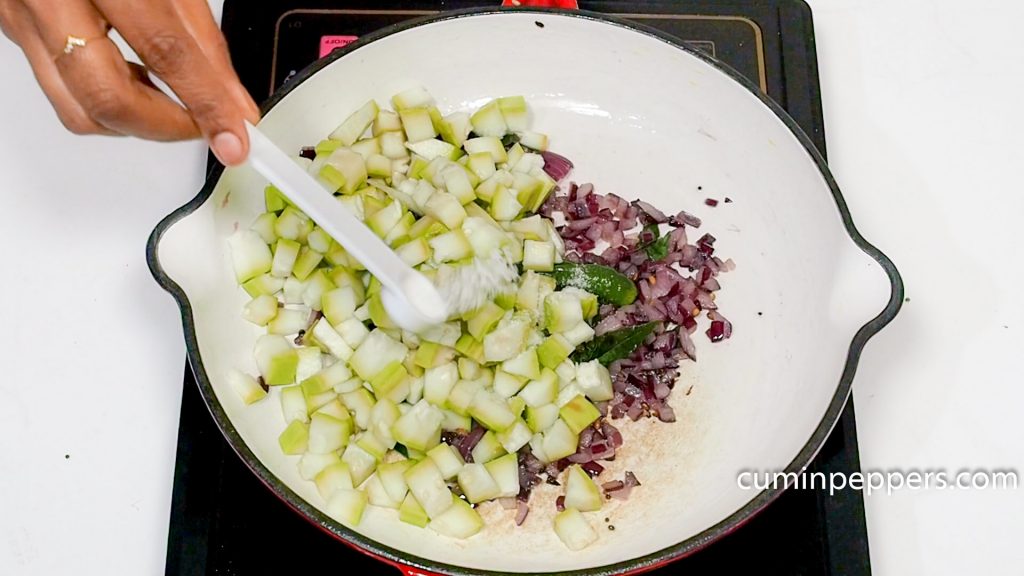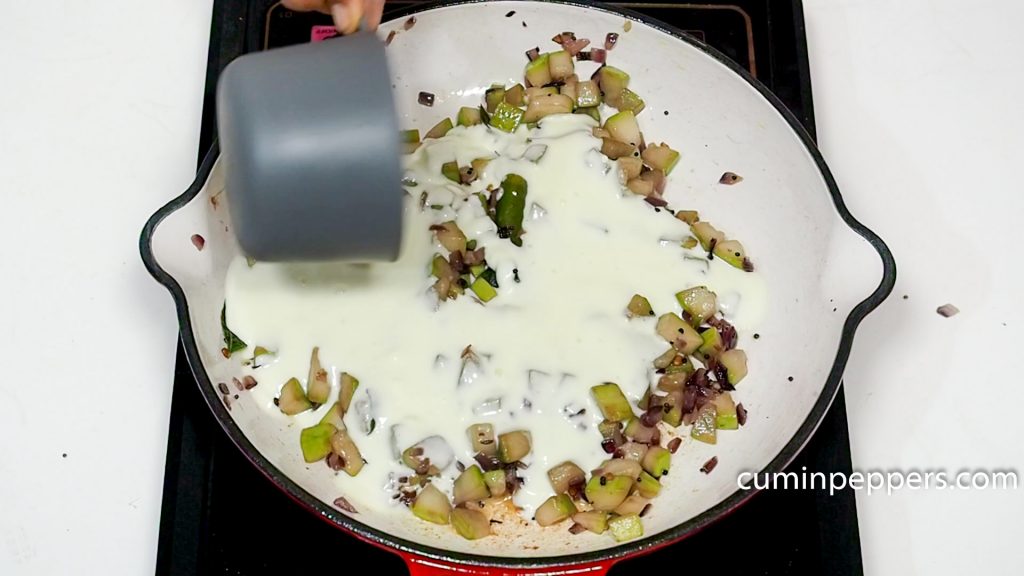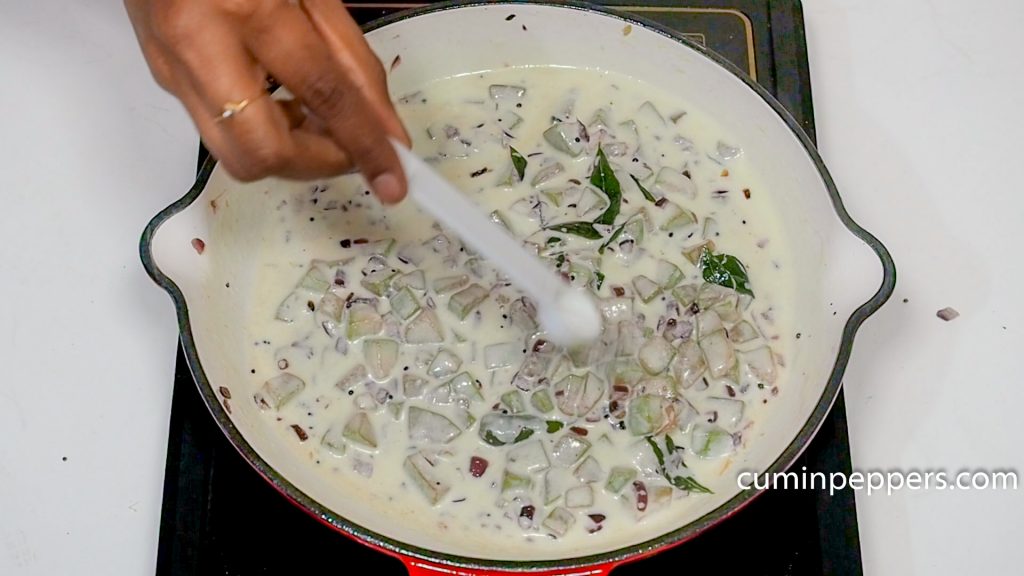 Note:
Importantly, add a little bit of salt when you saute
You can use this raita with pulao, and also if you are following a low carb diet, you can take this as whole food for lunch as well as that.
you can use any oil of your choice but adding especially coconut oil gives nice flavour this raita indeed, so don't miss out