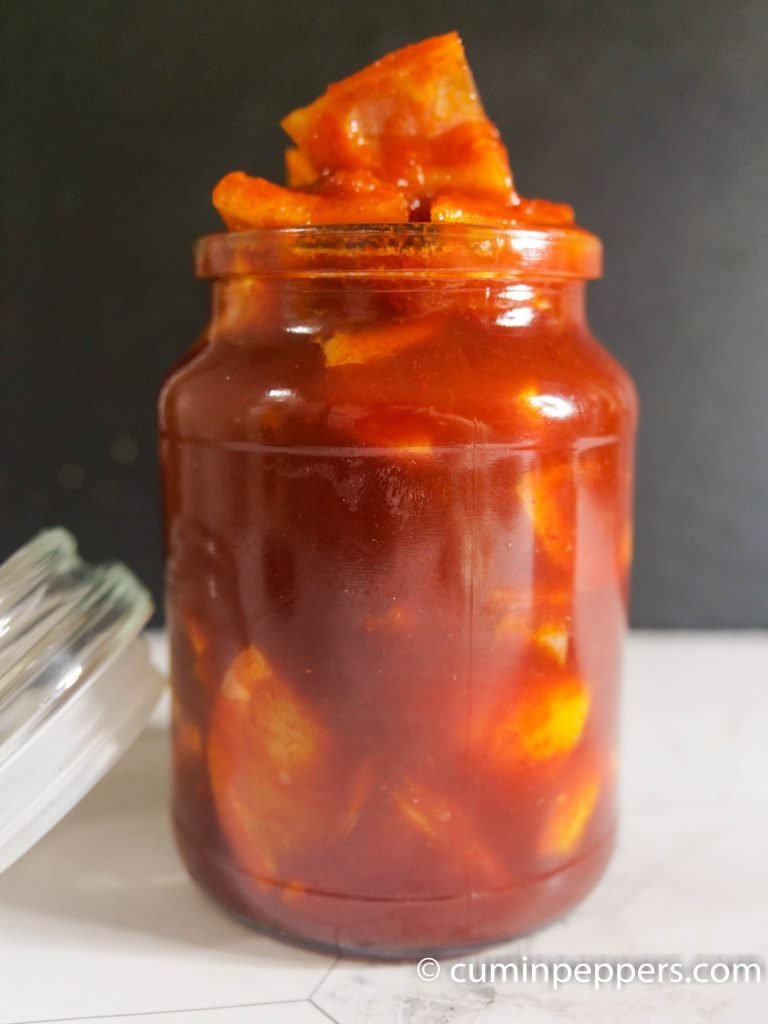 Jump to Recipe
sweet lemon pickle, this pickle is not only sweet, But it is also a combined taste of sweet, spice, and sour. In this recipe, there is no oil added. We can have this pickle as a side dish for rice varieties as we usually do it with normal lemon pickle. There are varieties of lemon pickle and recipes, this recipe is an instant method and easy to make.
Traditionally, when we make pickles, resting the pickle for 3 days or more is an important step. But nowadays instant preparation seems easy. Because we completely forget the thing which we rest it for pickling. And finally, we end up with spoiled veggies after a week. so all prefer instant pickle recipes in their busy life.
Indians are fond of pickles, at least we have two varieties of pickles in our refrigerator in every home. This sweet lemon pickle is the one that makes us prepare in repeated times for sure.
For long shelf life:
Store it in air-tight container
Keep the pickle in refrigerator
Use a dry spoon to scoop up.
Keep covered at all times except when taking it for serving
Lets get into the recipe of sweet lemon pickle.
sweet lemon pickle
Ingredients
500

gram

lemon

4 big lemons

1

tbsp

salt

2

tbsp

kashmiri red chili powder

½

cup

jaggery
Instructions
Firstly, take the lemon, rinse and wipe off completely

Then cut the lemon into wedges, remove the seeds, again cut into small pieces

Put all the lemon pieces into a bowl, now sprinkle 1 tbsp of salt and give a good mix

Keep the bowl covered, Rest it for 2 hours

After 2 hours, heat a pan, put the lemon pieces in it, Keep the flame in low.

Now add 2 tbsp of Kashmiri red chilly powder, mix well

And then add ½ cup of jaggery and mix well (flame- low)

let this mixture on flame for 5 minutes, or until jaggery melts

then turn off the flame, let this pickle cool

After it cools down, transfer the pickle into a clean dry air-tight container
Stepwise picture recipe for sweet lemon pickle: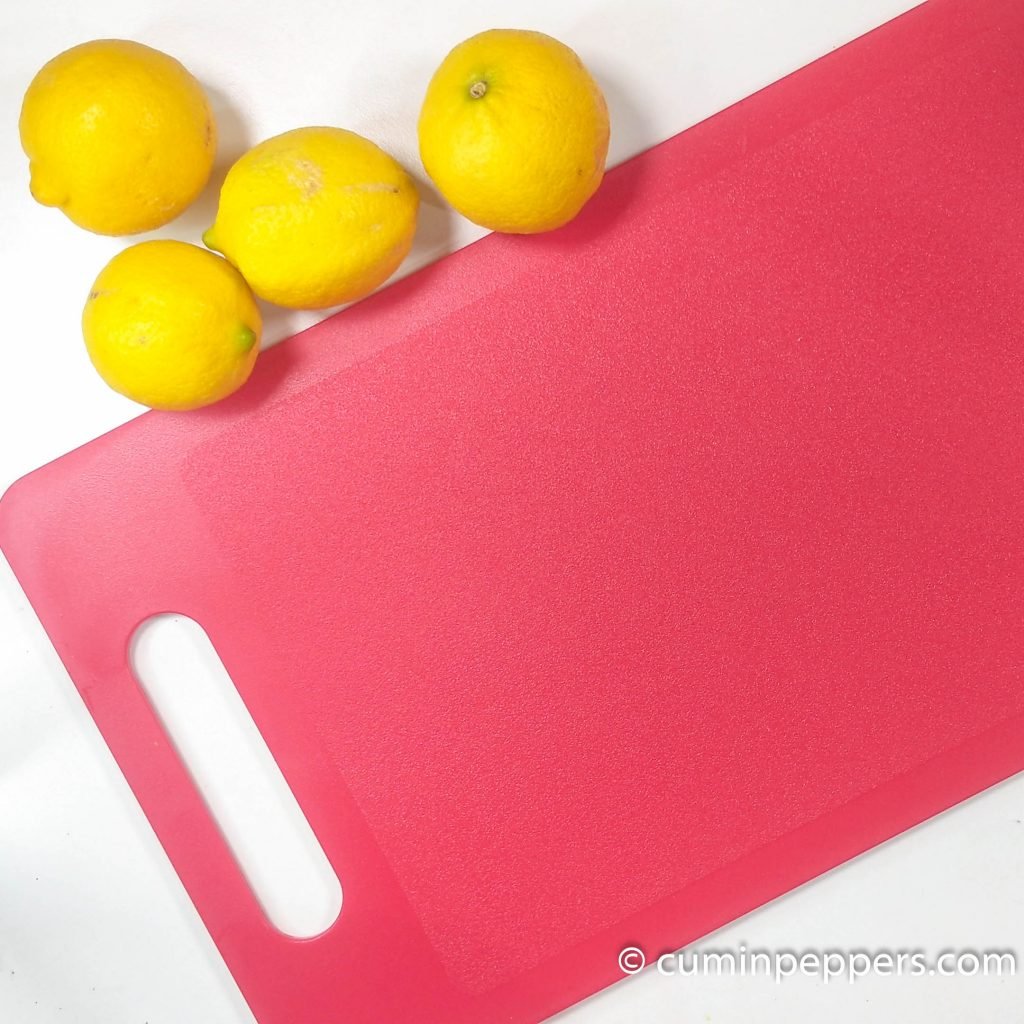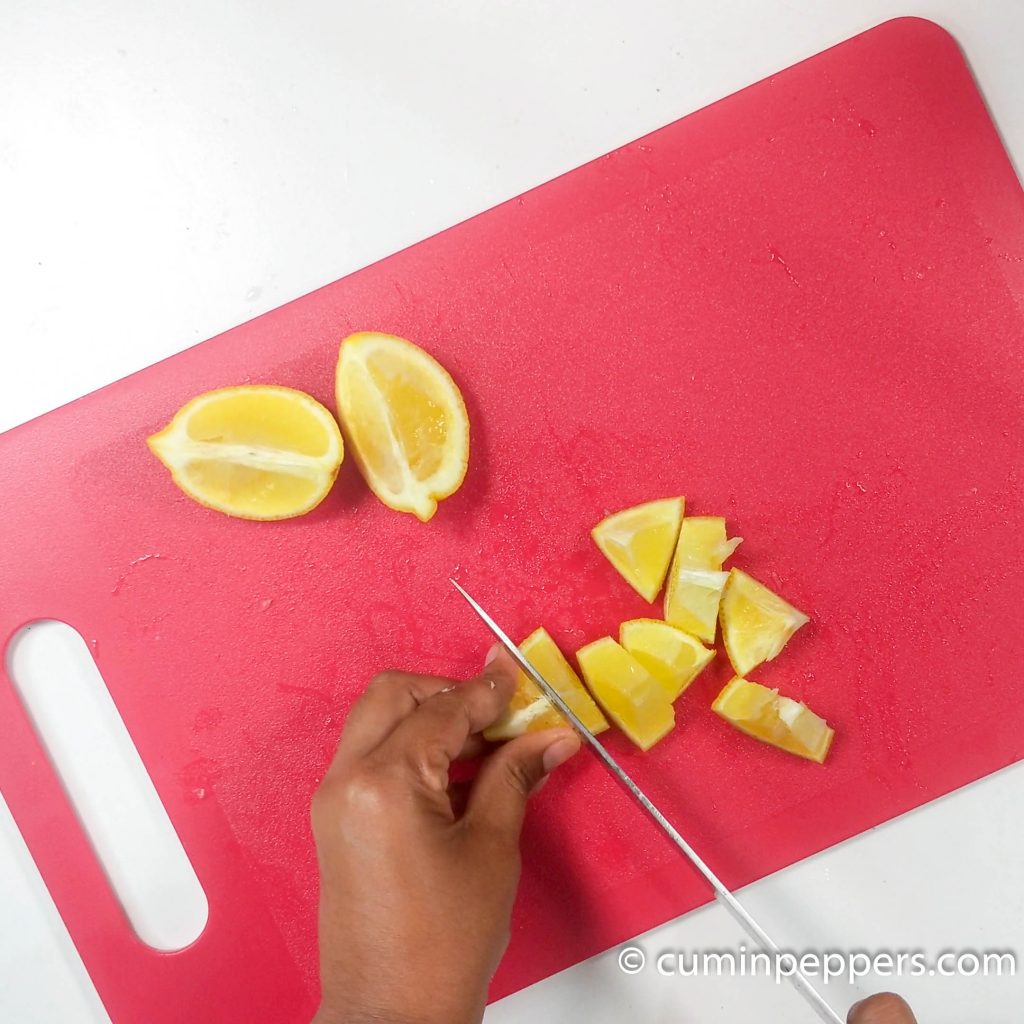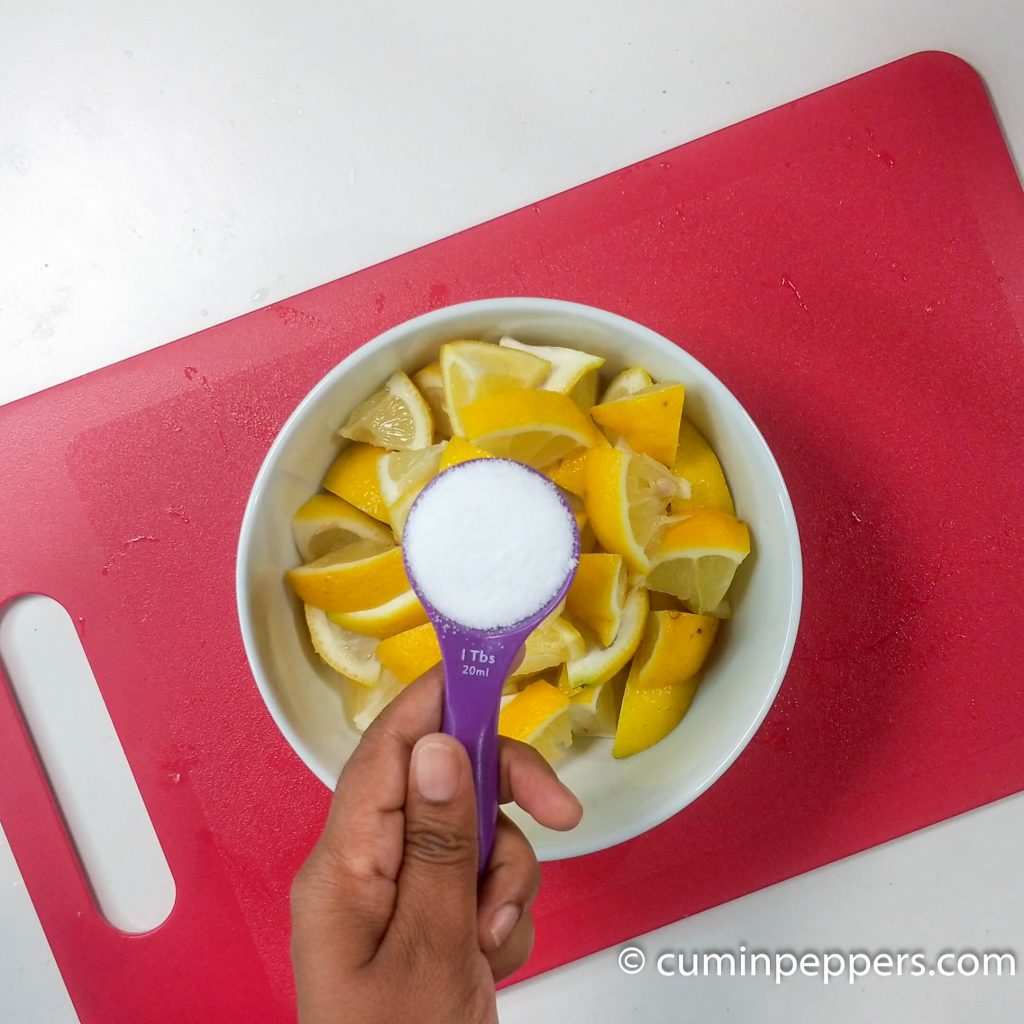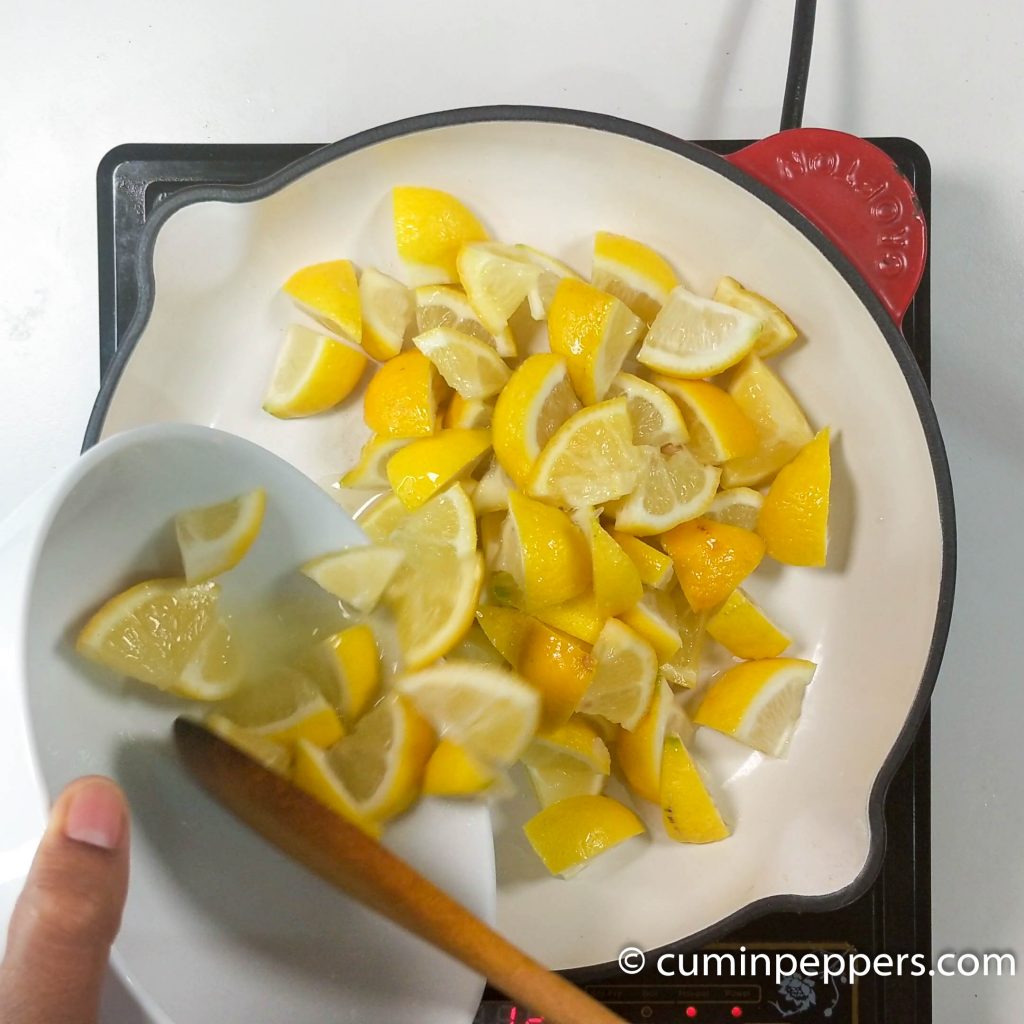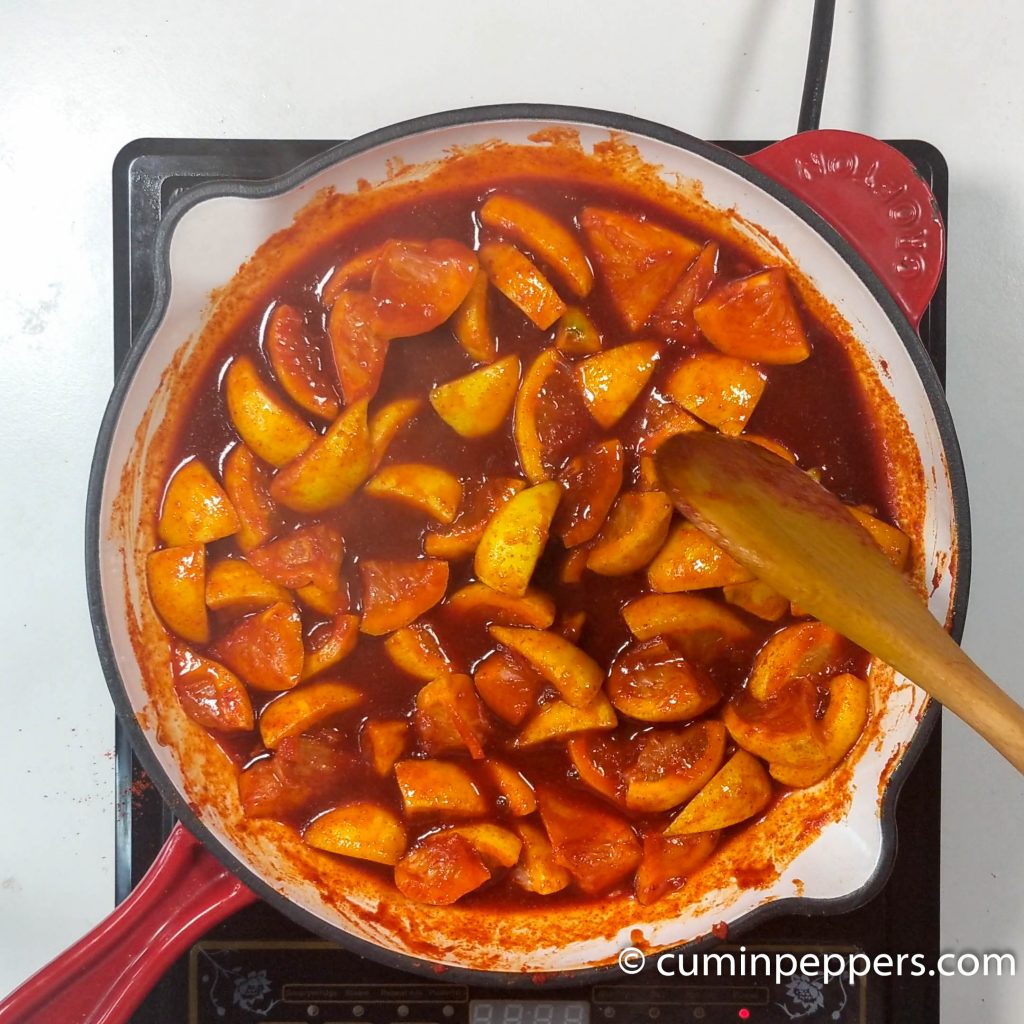 Now the sweet lemon pickle is ready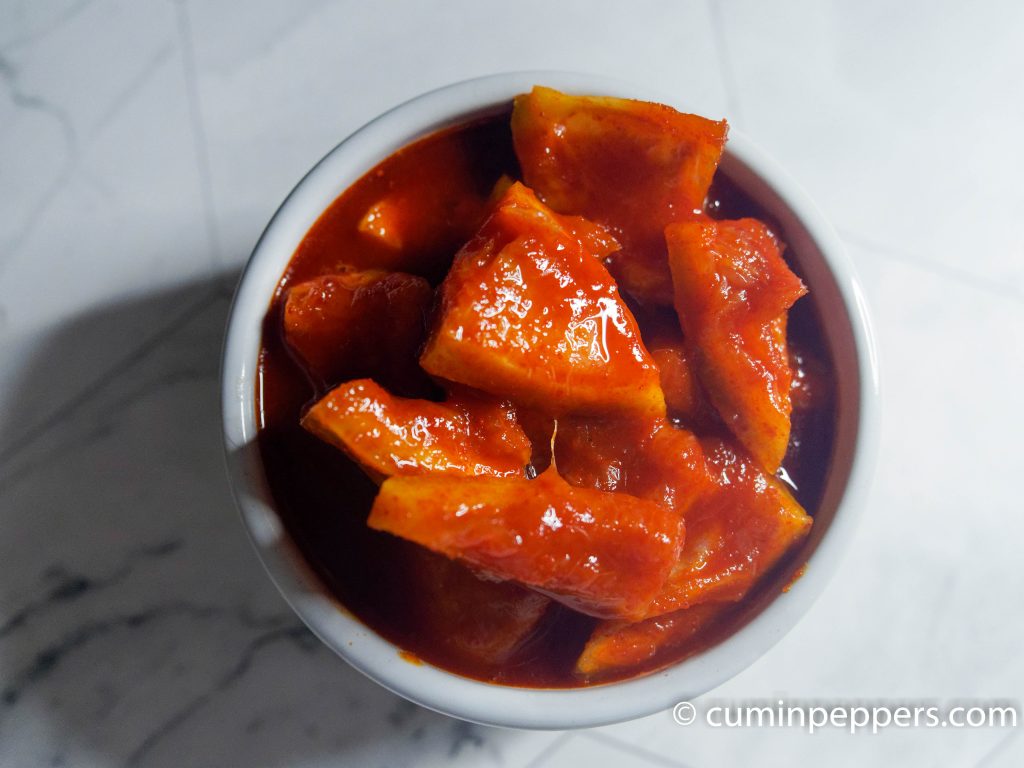 you can use this sweet lemon pickle as side dish for all rice varieties.
Note:
You may find this sweet lemon pickle looking runny consistency, but when keep it in fridge, next it will become thick
Depends upon the tanginess of lemon, you can adjust the quantity of spice and jaggery. Particularly, you can increase the amount of jaggery with 1 or 2 tbsp extra, if it is needed.
Before adding this pickle into container, let this cool completely.
Don't overcook, once you transfer the lemon pieces into the pan, keep the flame low, Cook until jaggery melts. overcooking may lead to an increase in bitterness
With this sweet lemon pickle, there are other recipes of pickles you can check out,
Also, follow us on,