amla recipe | amla pickle | nellikai thokku | நெல்லிக்காய் தொக்கு is a pickle, healthy side dish that contains lots of vitamin C. We can adjust the spice level according to the tanginess of the gooseberry. There are so many products in gooseberry in the market like gooseberry powder, dried gooseberry, etc. Making pickle one of the traditional methods of preserving something to use for a long period.
what type of gooseberry I have used in this recipe?
I have used frozen gooseberry because that is the only option here for me.
If you are going to use fresh gooseberry,
increase the quantity of chilly powder (because the tanginess will be more in fresh gooseberry),
steam cooks it for 15 minutes,
these are the variations you must do.
Let us see how to make amla recipe | amla pickle | nellikai thokku
gooseberry pickle | nellikai thokku
Ingredients
500

gram

gooseberry/ amla/ nellikai

18 numbers (frozen)

½

cup

sesame oil

1

tsp

mustard seeds

¼

tsp

fenugreek seeds

few

curry leaves

2

tbsp

Kashmiri red chilly powder

3 or 4 tbsp KR Chilly powder for fresh goose berries

¼

tsp

fenugreek powder

salt to taste
Instructions
Steaming and blending:
Firstly wash the gooseberries well, then place it in steaming plate

Steam cook for 10 minutes

After steam cooked the gooseberries, let it cool

then deseed it, put it in the blender jar

blend it coarsely, and keep aside
Making pickle:
Heat ½ cup of sesame oil in a pan, splutter 1 tsp of mustard seeds, ¼ cup of fenugreek seeds, few curry leaves

and then add-in coarse ground paste, keep the flame low

Now add 2 tbsp of Kashmiri red chilly powder, ¼ tsp of turmeric powder and ¼ tsp of fenugreek powder, just give a mix

that is it amla/ gooseberry pickle is ready (nellikai thokku)
Stepwise Picture Recipe for amla recipe |amla pickle | nellikai thokku: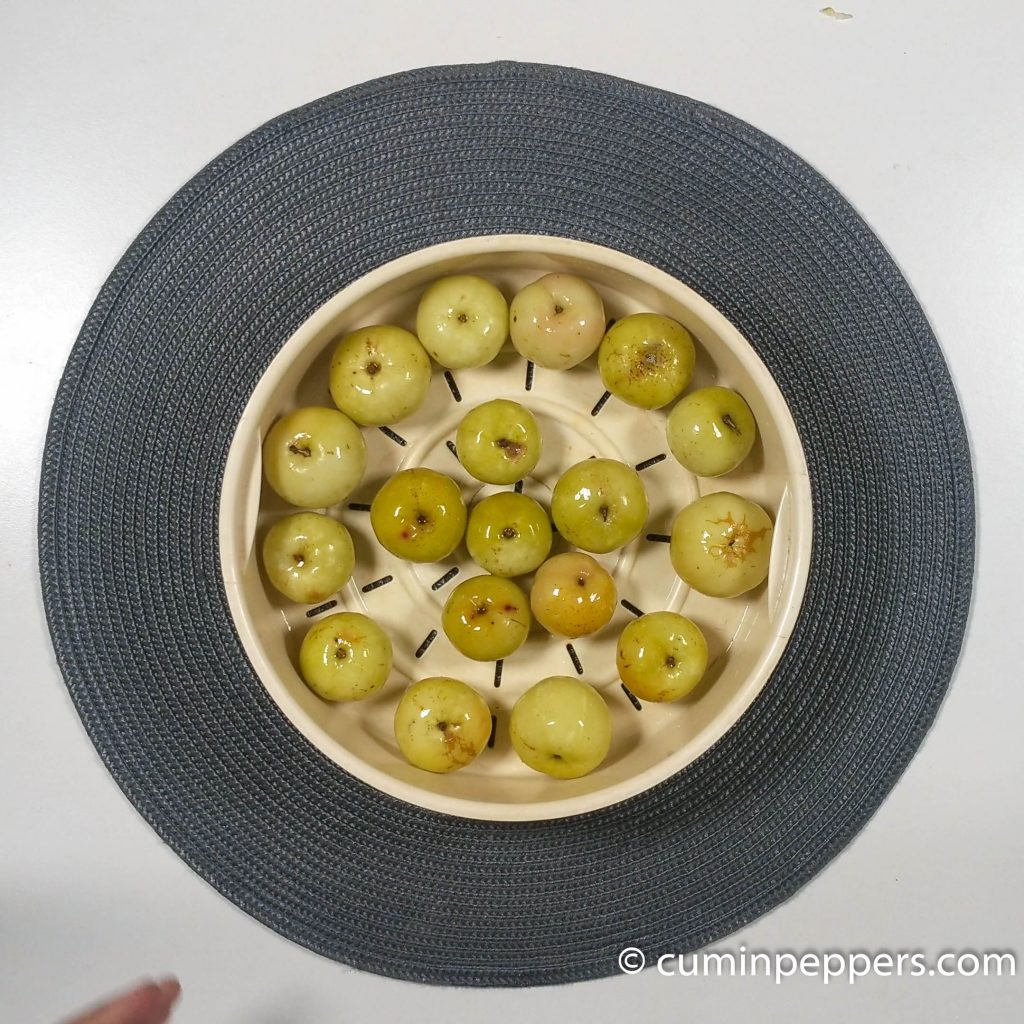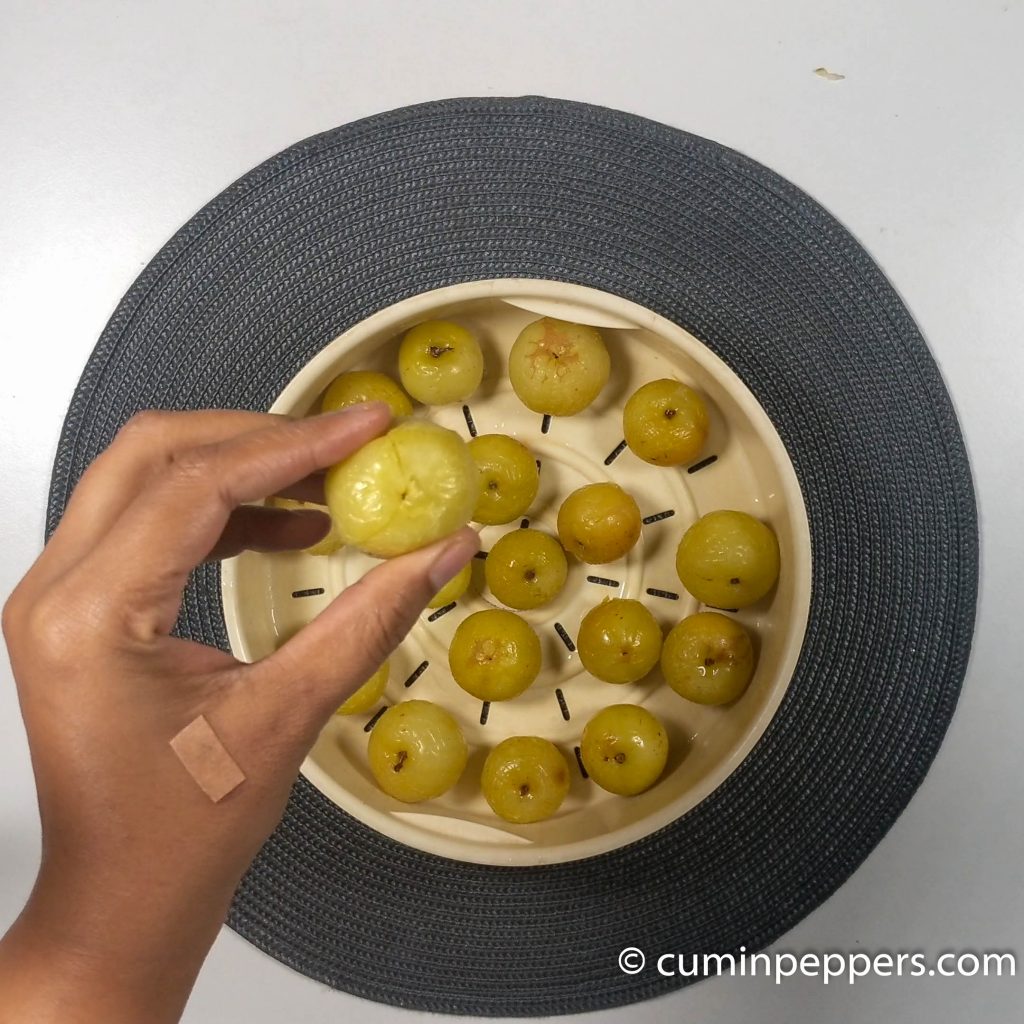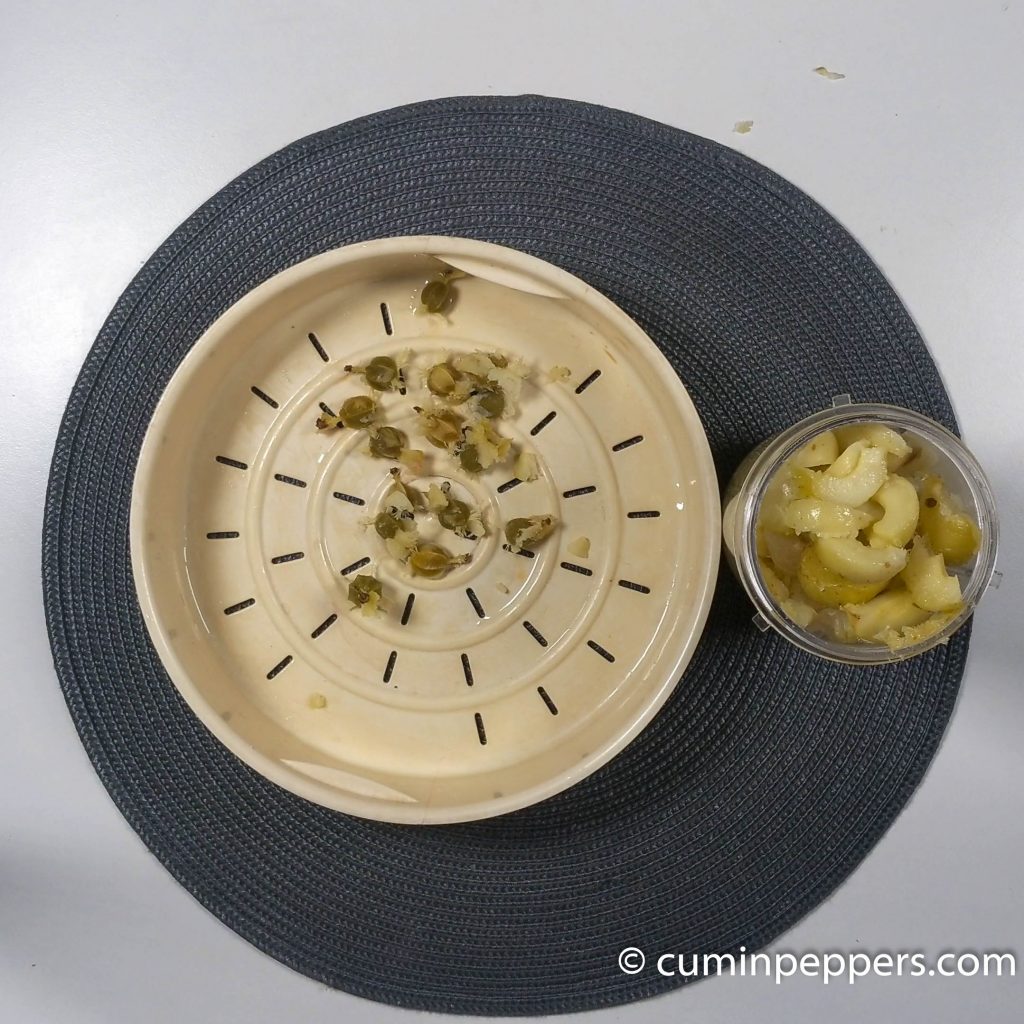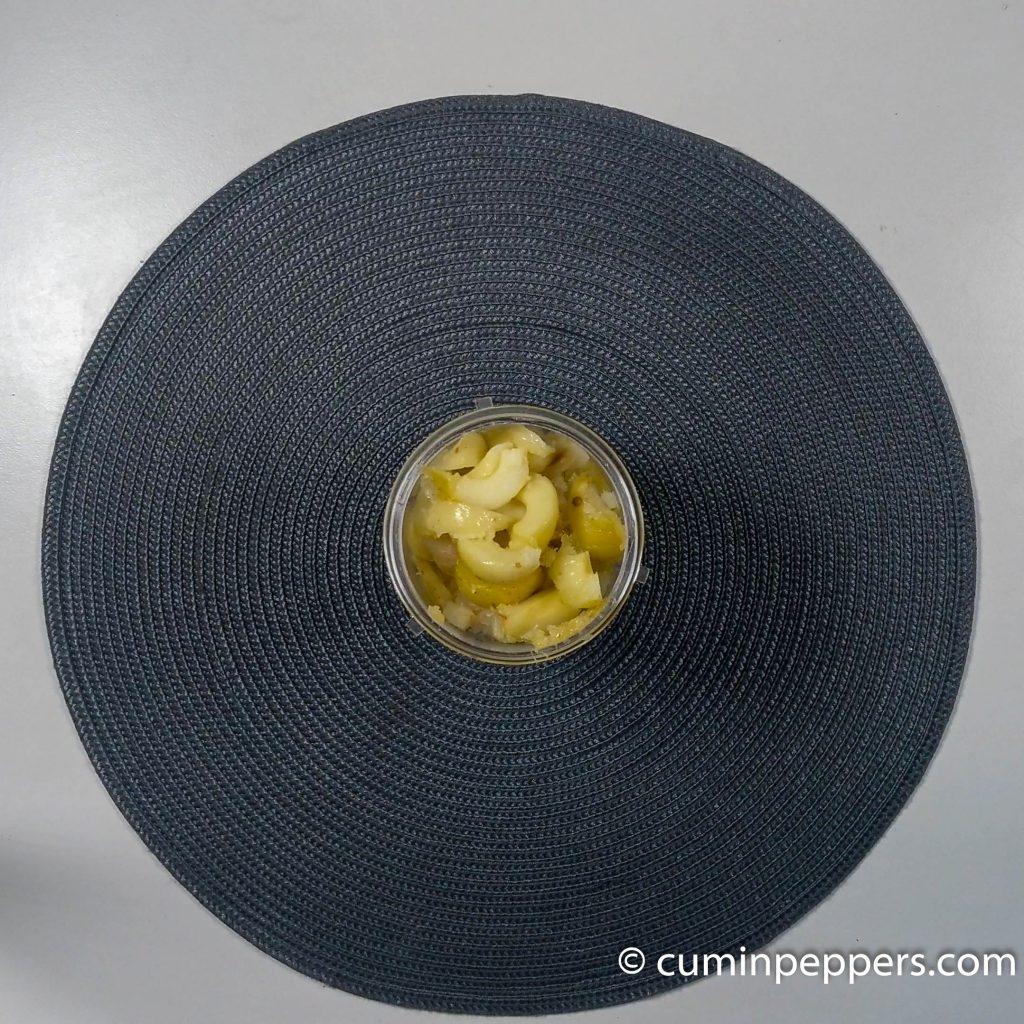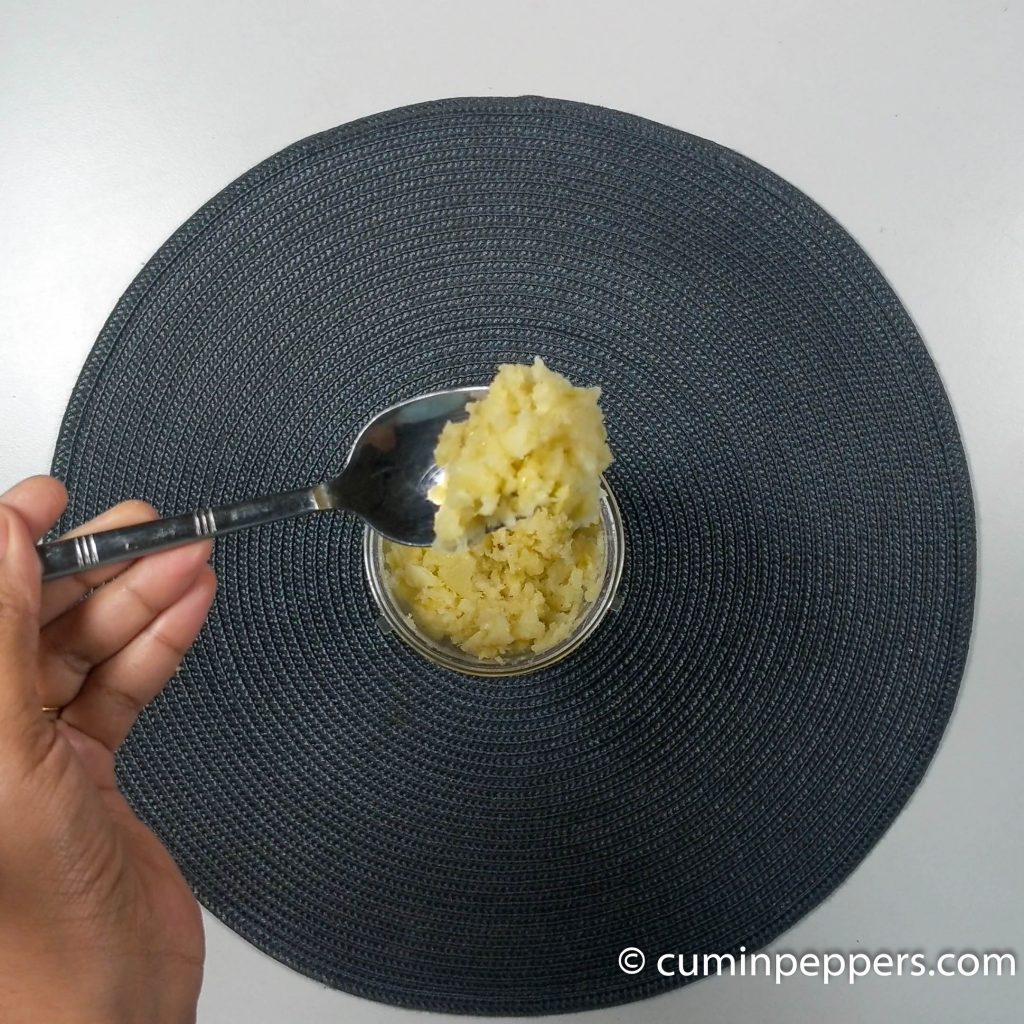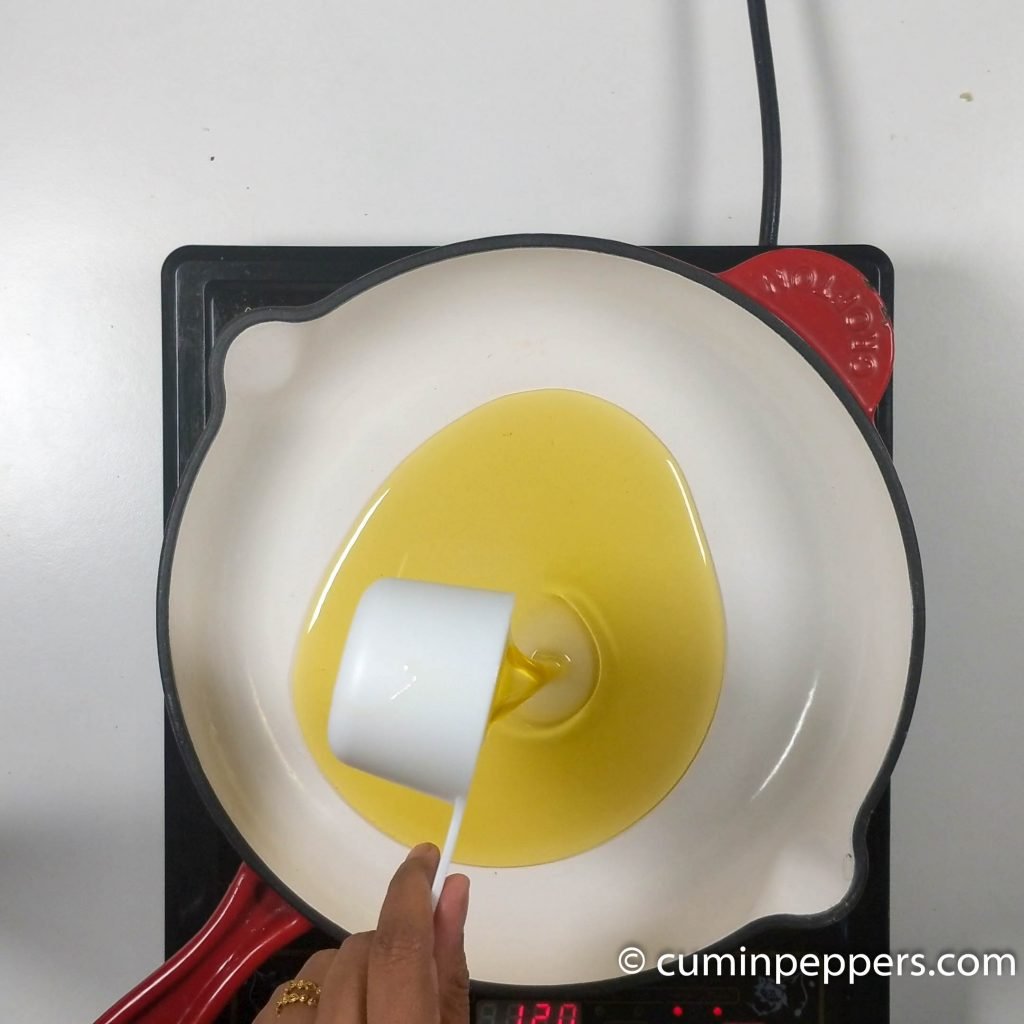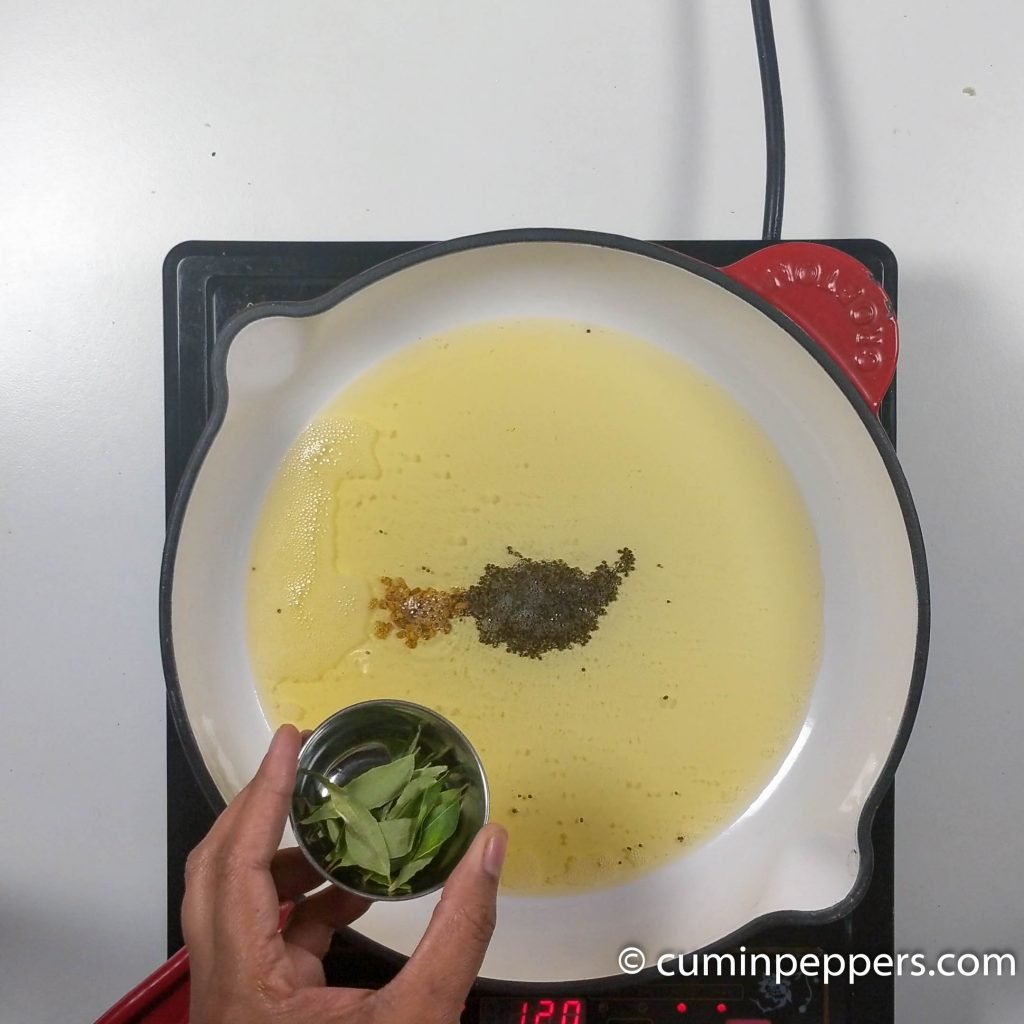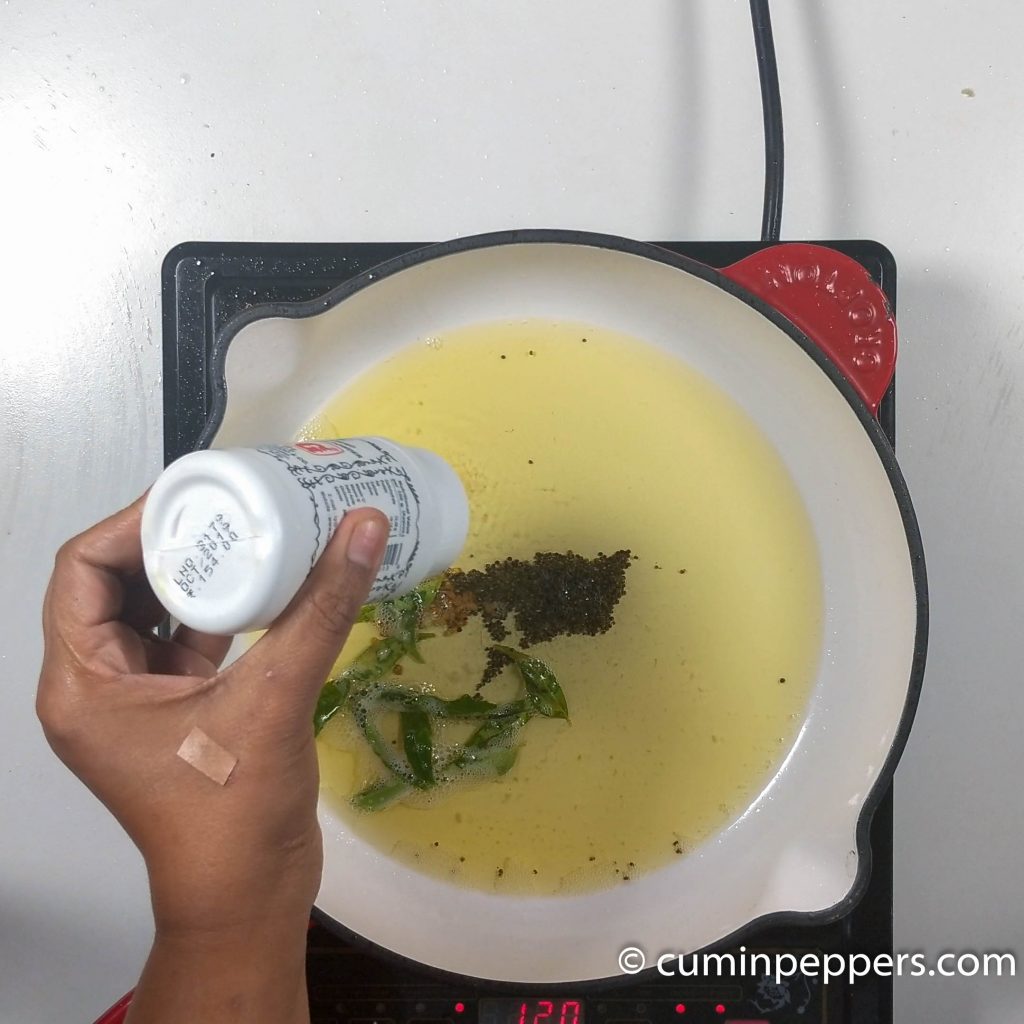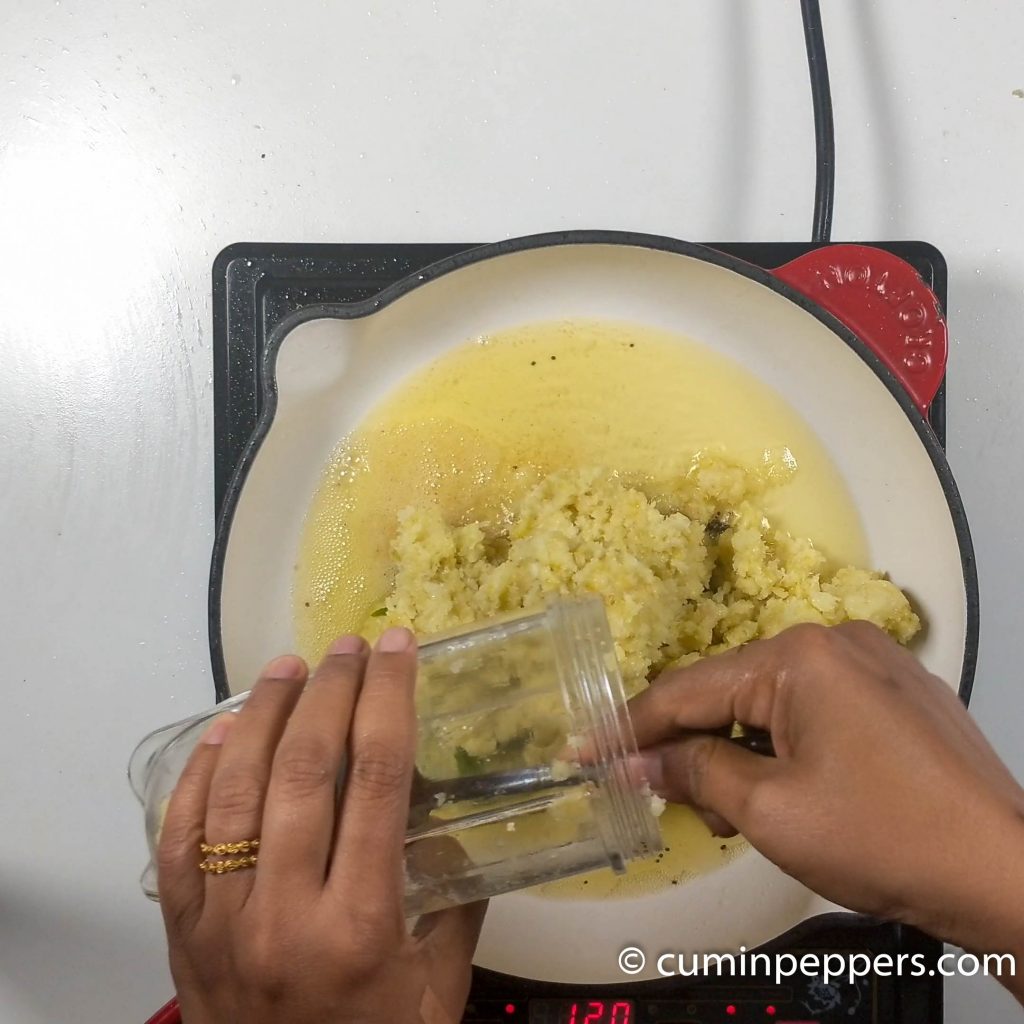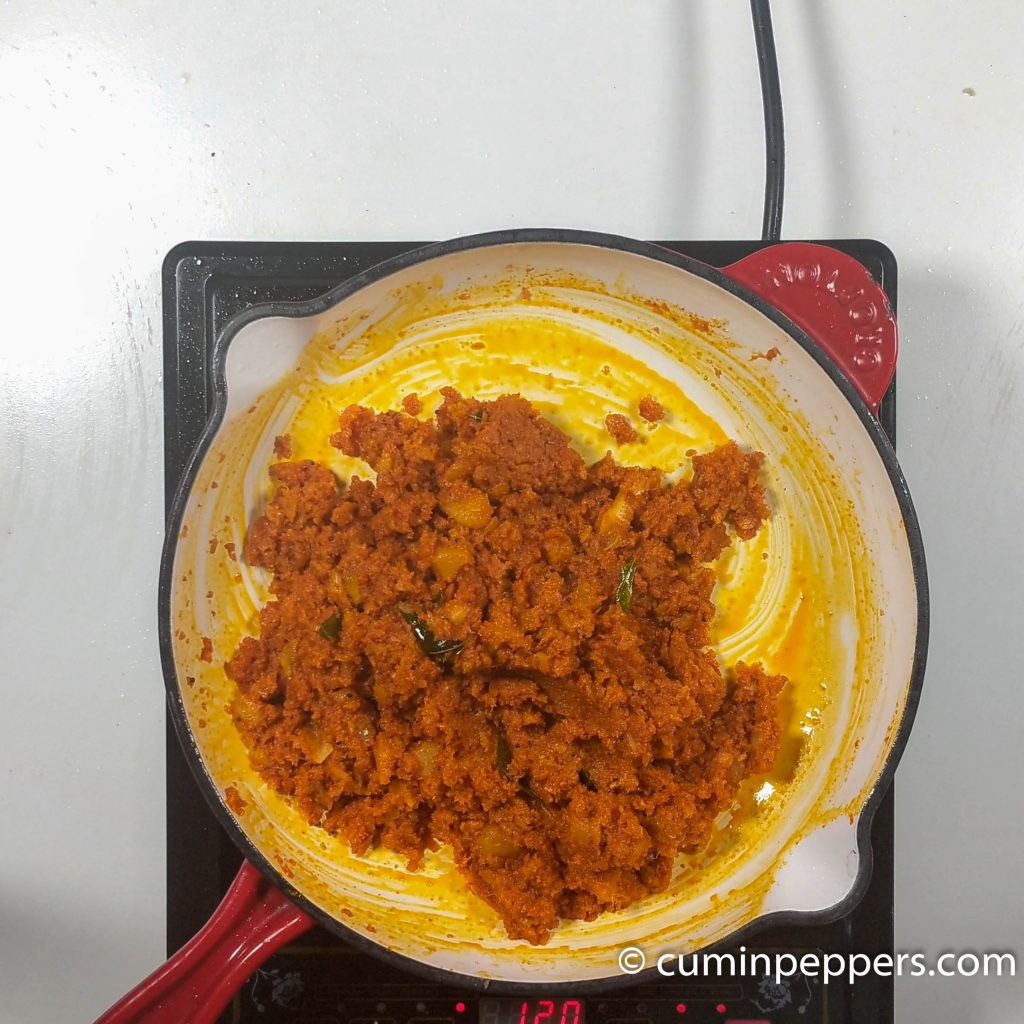 gooseberry pickle is ready
Note:
Here I have used frozen gooseberries, if you are going to use fresh gooseberries use 3-4 tbsp of kashmiri red chilly, all other process are same
storing:
After the pickle cool down completely, transfer it in a dry glass jar (air-light preferable)
store it in the refrigerator for more than a month
scoop it using dry clean spoon every time
if you are going to keep this pickle outside of the refrigerator, the upper portion of the glass jar over the pickle must be covered by oil
Along with amla recipe | amla pickle | nellikai thokku Also check out,
And also follow us on,