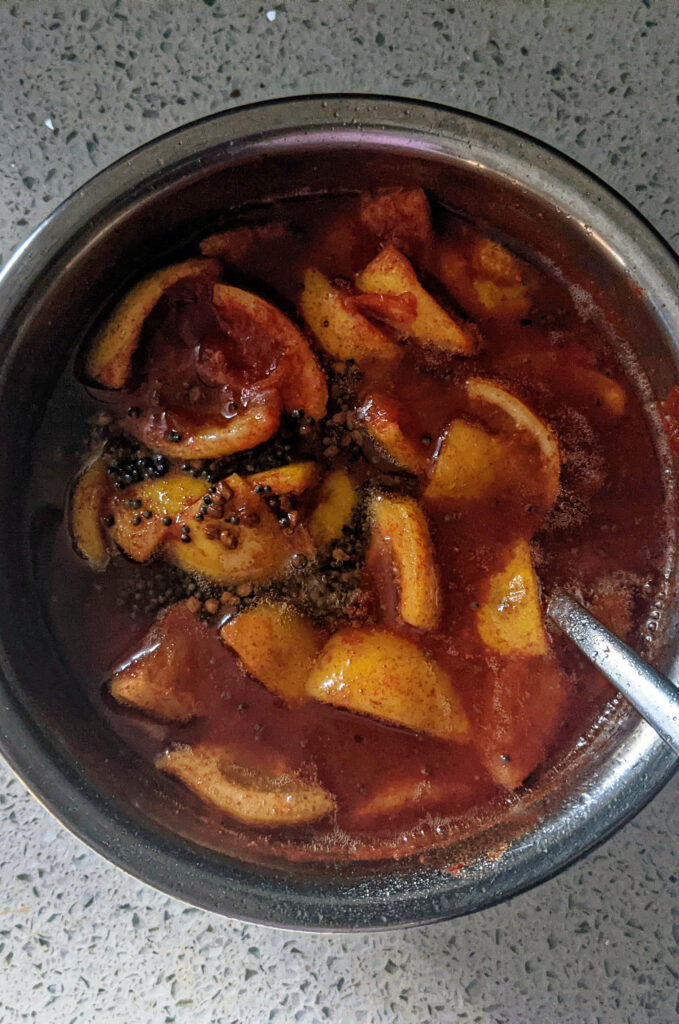 lemon pickle | instant lemon pickle recipe, The lemon pickle is always stands at the kitchen cupboard in most of our houses. Making instant lemon pickle is easiest process and also, less time consuming when compare to traditional one. most of the people throw away the skin of lemon while eating pickle. The skin of lemon is high in medicinal value and the tea made of skin is used to treated for some kind of fever in ayurveda. So try to have the skin.
This is the recipe to make lemon pickle instantly. Using less oil, effective use of cooking vinegar to increase the self life of pickle are the special things in the recipe. Usually I add fenugreek powder to pickle, but in this recipe I just added quarter teaspoon of fenugreek seeds. Because the pickle has already slight bitter that comes from the skin. Pickles are the all time favourite side dish for most of us. As I found this recipe, I started making lemon pickle with 500 gram of lemons whenever I need. It yields quantity of 500 ml of pickle, so I nicely fill it up in a 500 ml bottle.
Let us see how make lemon pickle | instant lemon pickle recipe.
Instant lemon pickle recipe | lemon pickle
Ingredients
500

gram

lemon

1

tbsp

salt + 1 tsp salt

2

tbsp

Kashmiri red chilly powder

1

tbsp

salt

1

tbsp

vinegar (cooking vinegar)
For Tadka/ seasoning:
2

tbsp

sesame oil

¼

tsp

mustard seeds

¼

tsp

fenugreek seeds

⅛

tsp

asafoetida
Instructions
steam cooking:
chop into small pieces, deseed the lemon pieces

steam cook for 10 minutes
Mixing:
after 10 minutes of steam cooking, mix 1tbsp+1tsp of salt, 2 tbsp of Kashmiri red chilly, ¼ tsp of fenugreek powder, 1 tbsp of white vinegar.

Mix well
Seasoning:
Heat 2 tbsp of sesame oil, splutter ½ tsp of mustard seeds, ¼ tsp of fenugreek seeds, turn off the flame, put a inch of asafoetida

Pour this seaong mixture over the pickle and mix well.
Stepwise Picture Recipe: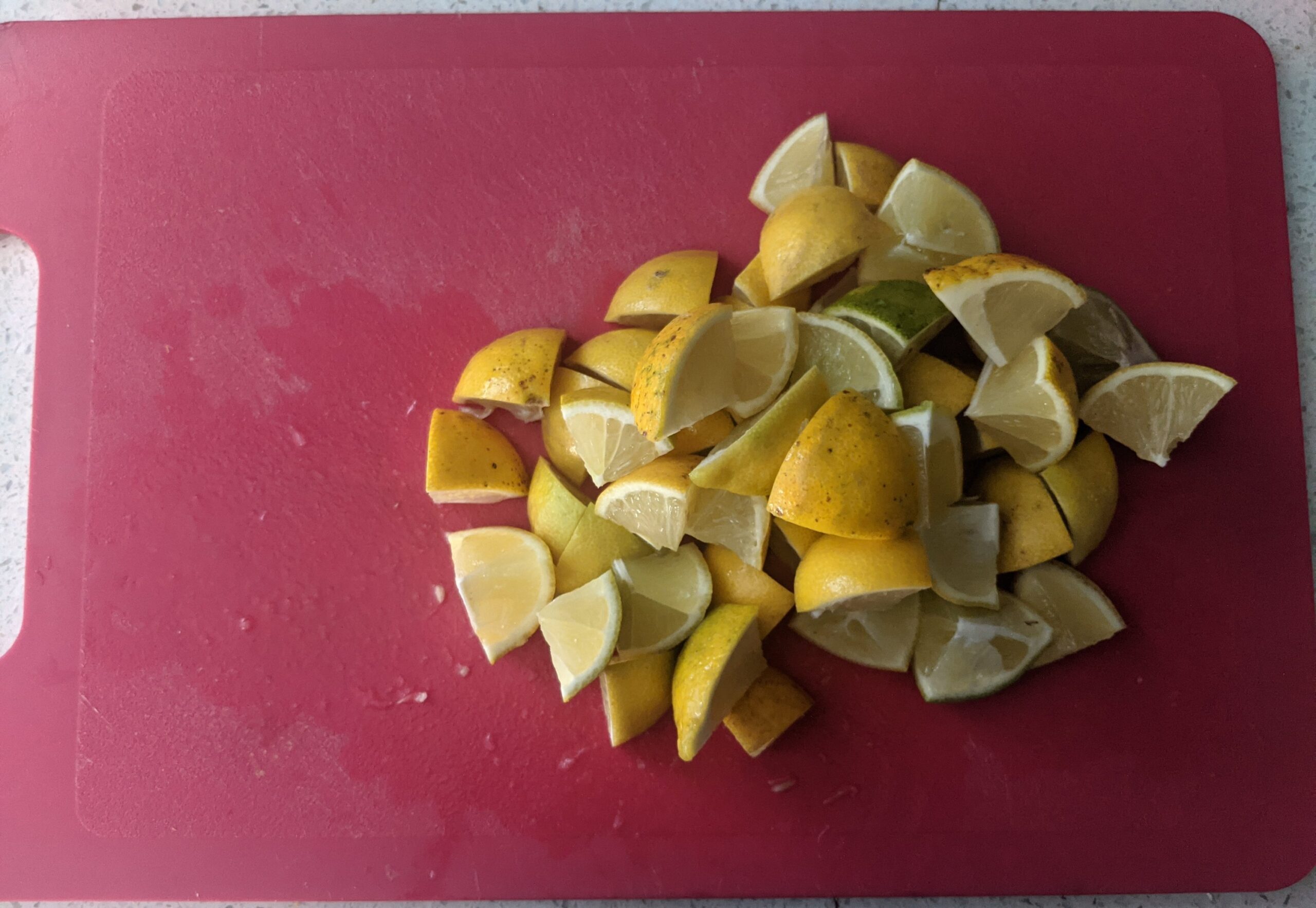 Steam cooking: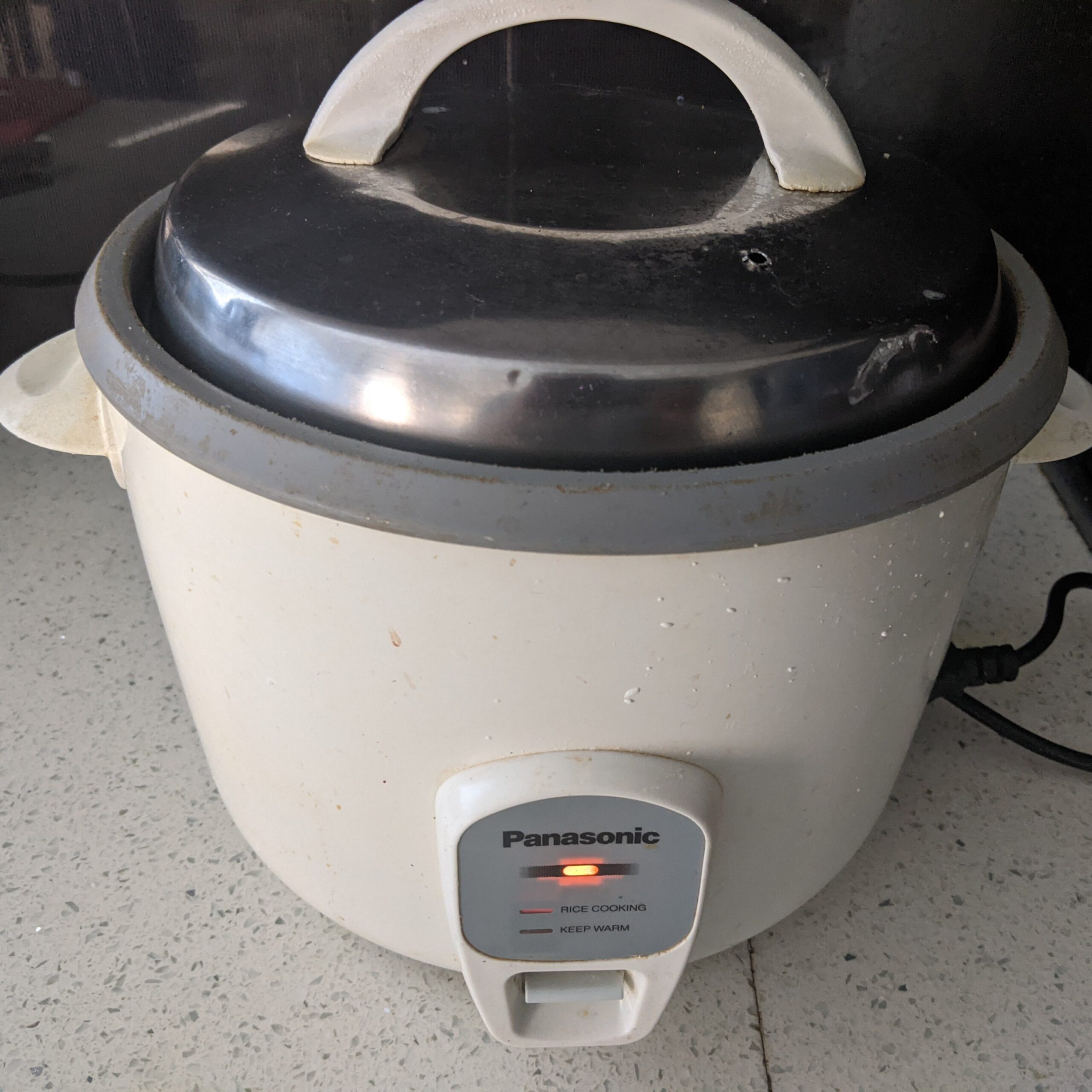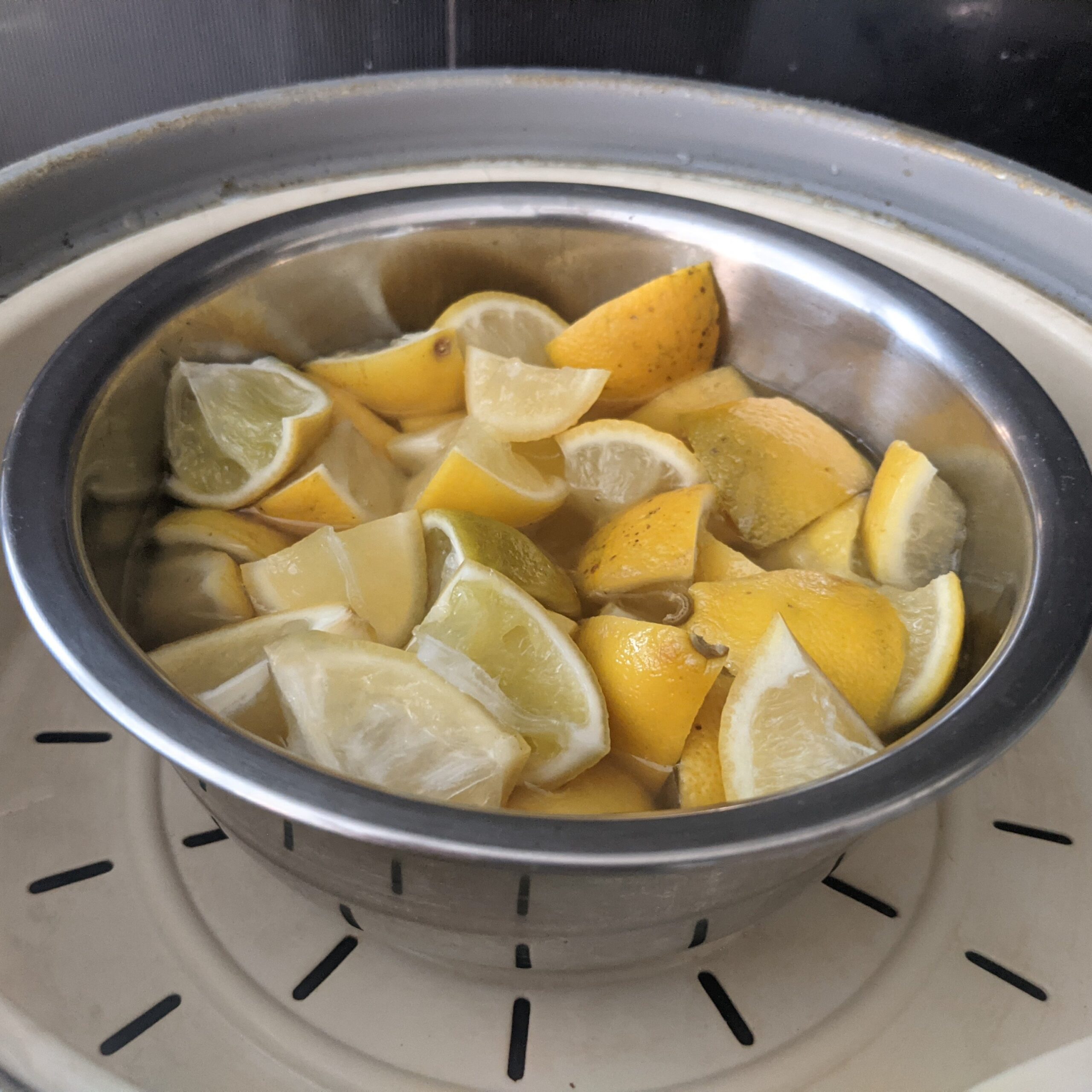 Mixing spices: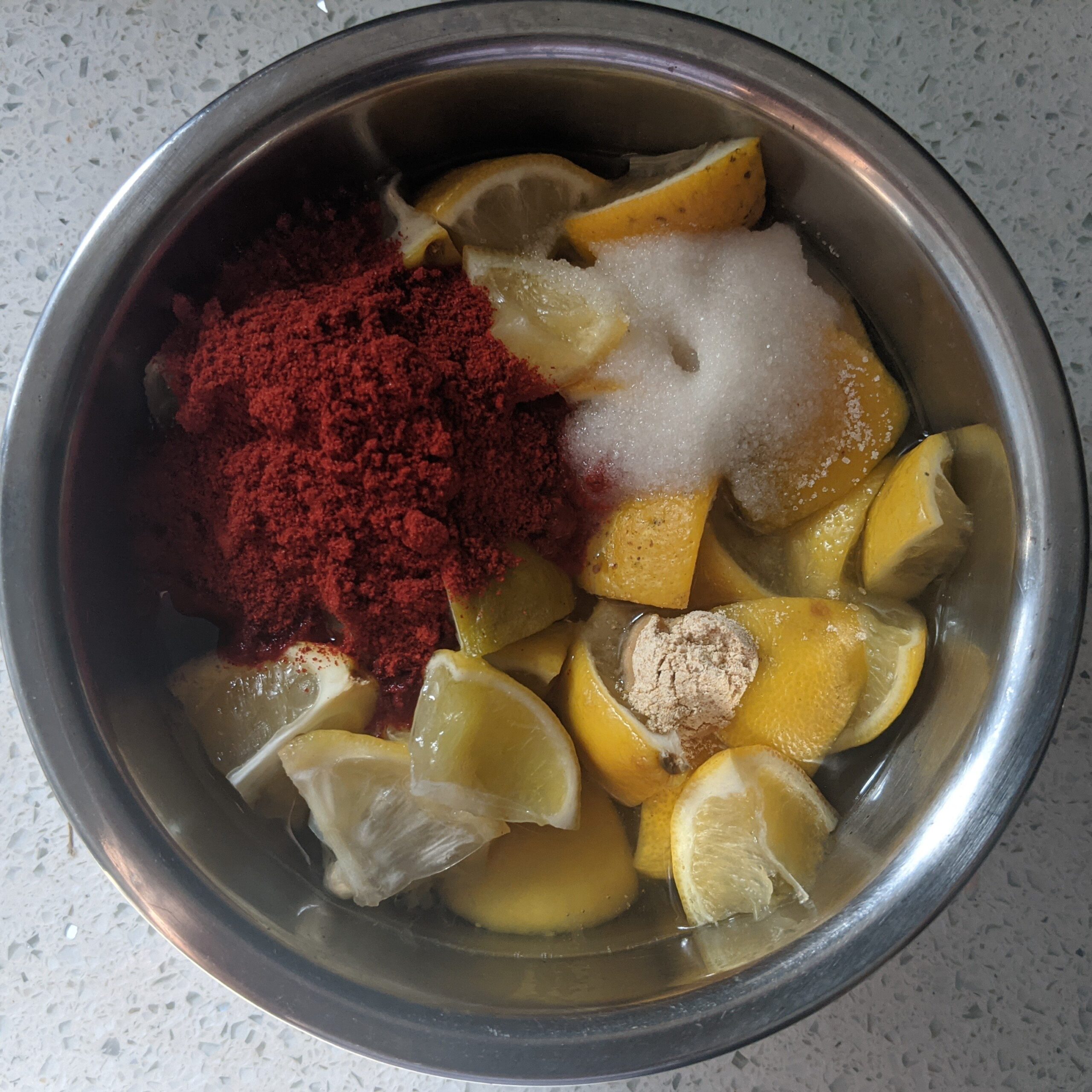 Seasoning: