Pizza dosa, Basically Dosa is a versatile dish. Using the dosa base we can make, onion dosa, masala dosa, mushroom dosa, other Millet dosa, etc. On this list, pizza dosa is a quick and easy recipe, also liked by most of us. As I am becoming little health conscious by the time, I made it healthier way as much as possible.
Dosa batter: For this recipe, I have used green gram dosa batter for making dosa as a base. But we can use any other dosa or our usual dosa batter
Sauce – Here I have used carrot chutney with basil leaves. we can use the usual pizza sauce with basil leaves.
Veggies– when it comes to veggies, it is our choice, we can use the veggies whatever we use for pizza. In this recipe, I used thinly sliced onion, capsicum, tomato. These are the veggies always available in our kitchen. (other than these, we can use sweetcorn, olives, mushrooms, etc)
Other than these ingredients, I have used cheese, oregano, and 2 pinches of chilly flakes
This is the Pizza dosa recipe with available ingredients at home
Let us see how to make pizza dosa.
Pizza dosa
Ingredients
¼

cup

onion & capsicum

Thinly sliced

⅛

tsp

salt

⅛

tsp

pepper powder

2

tbsp

carrot chutney

basil leaves

2

cherry tomato

small tomato

2

tbsp

shredded cheese

or the desired the quantity

oregano

to sprinkle over

2

pinch

chilly flakes

dosa batter for 1 dosa
Instructions
Firstly, mix the salt and pepper in the sliced onion capsicum and keep it aside

Keep all the ingredients ready,

pour the dosa batter make soft dosa

turn off the flame, apply carrot chutney or pizza sauce, spread it over the dosa

add some dried basil leaves, spread over the dosa

Next, add onion capsicum mixture and also the tomato

Now top it up with shredded cheese

sprinkle oregano and chilly flakes

turn on the flame, keep the flame in low, cover and cook it for 2 minutes and the serve
Stepwise Picture Recipe: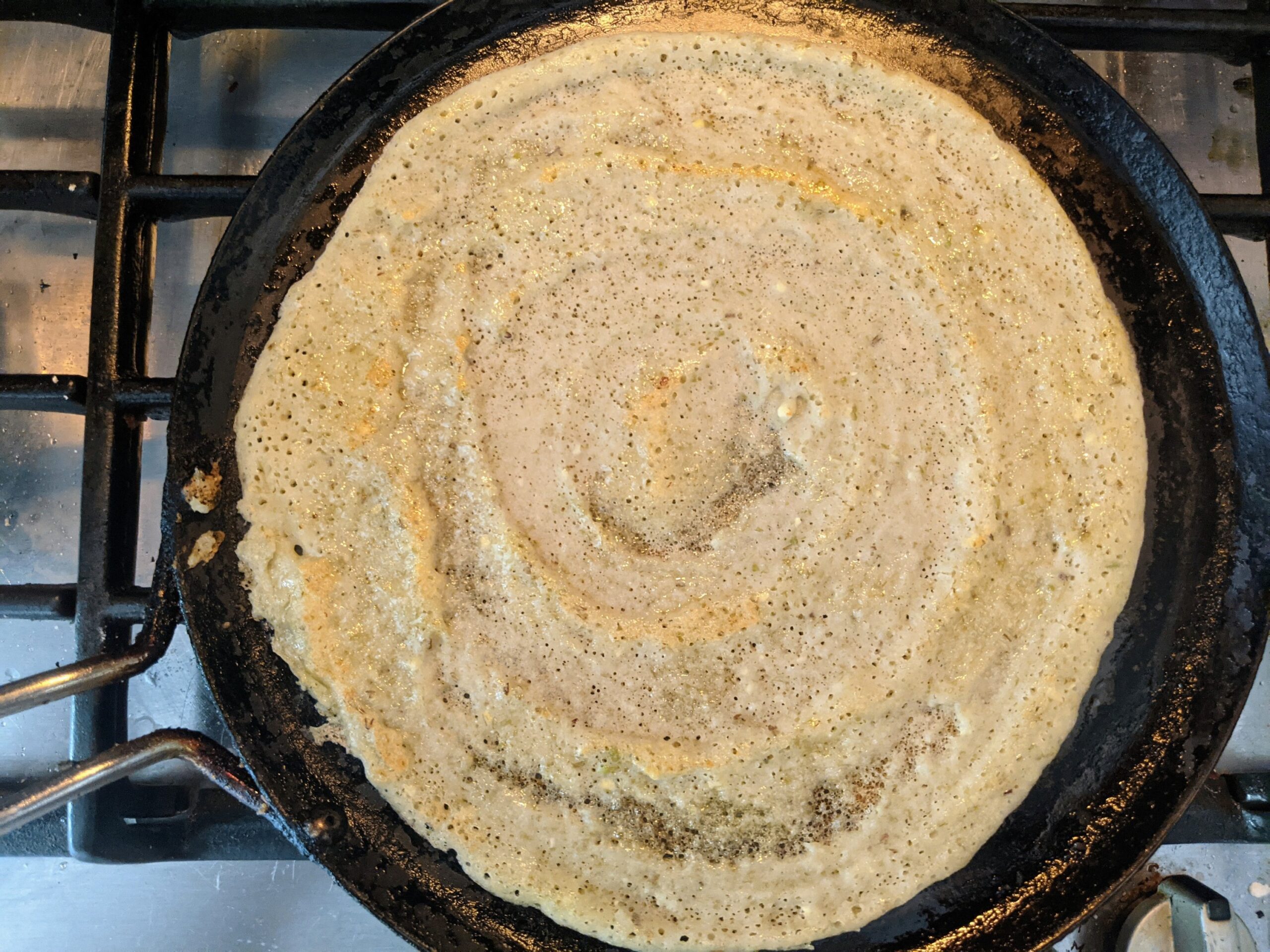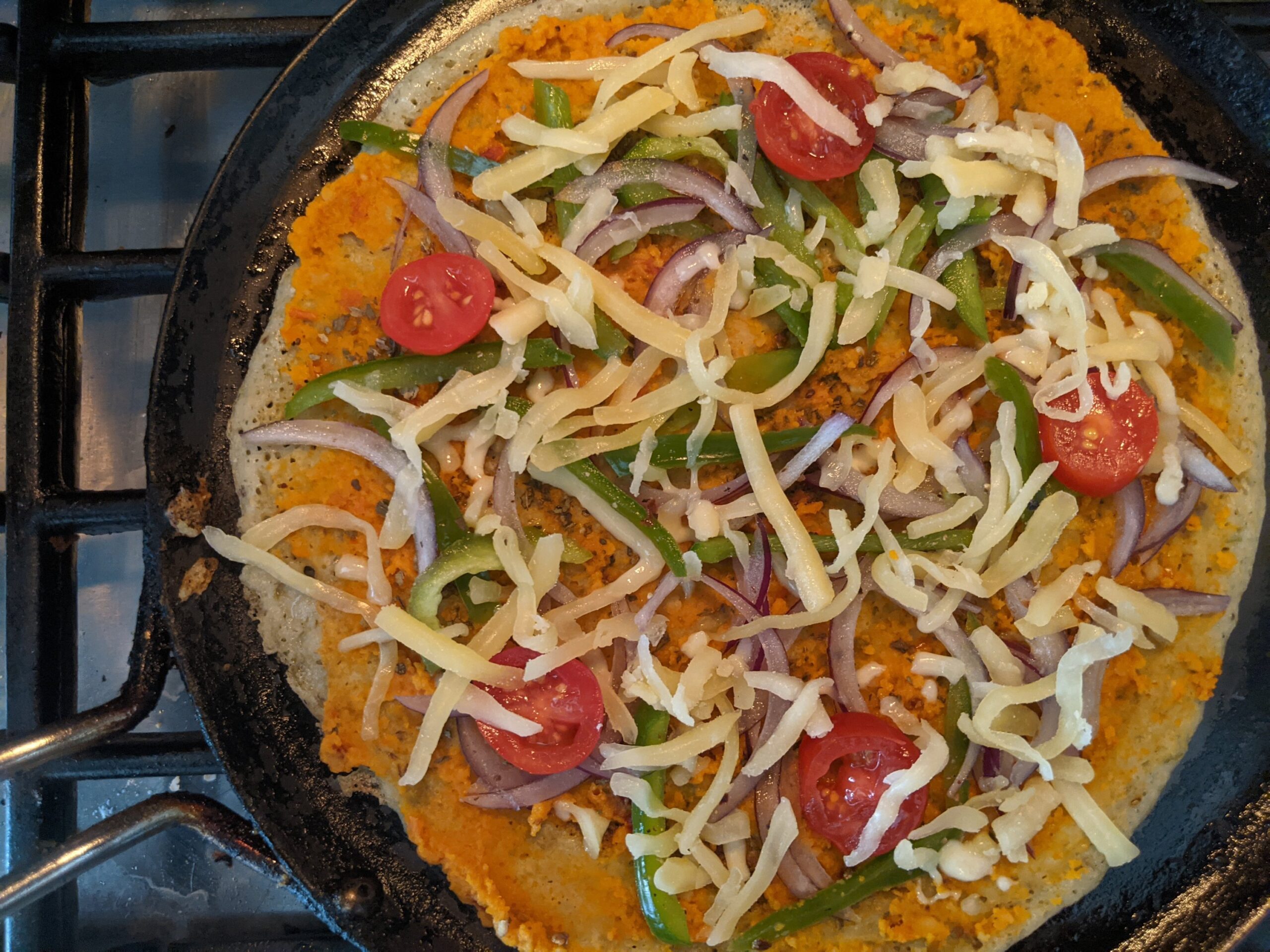 Notes:
All this dosa making should be done within 5 minutes, otherwise, dosa will become crisper, because we are topping all the topping ingredients on dosa placed on hot Tawa.
So keep all the ingredients ready by your side.
I used green gram dosa batter to make dosa, we can use normal dosa batter as well
Along with the pizza dosa recipe, also check out other dosa recipes in the blog