sabudana dosa | sago green dosa | javarisi green dosai is a dosa that is entirely different from normal dosa but also, tasty. Any spicy chutney (kara chutney) will be a good combination of this dosa. Adding up the spicy things like ginger, green chilly, cumin makes this dosa so tasty
What is the difference between our usual dosa and this (sabudana) javarisi dosa?
It is purely made up of rice, sago (sabudana/ javarisi) and fenugreek.
While pouring dosa, we cannot spread it too thin in dosa pan as we usually make it in normal dosa.
flipping up of dosa in dosa pan is a must thing instead of just cover and cook. Because if we make dosa by cover and cook, it will not be properly cooked. so make this dosa by flipping the side, make sure it got cooked well in both side.
cooking in low- medium flame is important to this dosa, so it will take more time to cook than normal dosa
Let us see how to make sabudana dosa | green sago dosa | javarisi dosai with video and step pictures
sabudana dosa | green sago dosa | javarisi dosai
Ingredients
1

cup

sabudana/ javarisi/ sago

1

cup

idly rice

¼

tsp

fenugreek seeds

vendhayam/ methi seeds

1

tsp

cumin

1

cup

coriander leaves

1

inch

ginger

1

green chilly

salt to taste
Instructions
Soaking javarisi(sabudana) and idly rice:
Rinse twice or more times javarisi and sabudana separately

soak it with enough water for about 6 hours
Grinding the batter:
After 6 hours of soaking drain off the water from sabudana and rice

firstly, transfer the sabudana in the blender jar, blend it finely with little water

And then, pour it into the mixing bowl

Next, add soaked idly rice into the blender jar, blend it finely with little water

Pour in the mixing bowl containing sabudana batter
Blending masala:
In a small blender jar, add in 1 green chilly, 1-inch ginger, 1 cup coriander leaves, 1 tsp cumin, blend it with little water and keep aside
Mixing:
Take the bowl containing batter, add in the ground masala, 1/4 cup curd, and salt.

give a nice mix, add water if needed to reach the dosa batter consistency.

Rest it for 2 hours (or 8 hours)
Making dosa:
(cook this dosa in low to medium flame)

Heat the dosa pan, pour a ladle full of batter in it

spread it mildly

sprinkle some oil or ghee

Keep the flame medium

once the side brown, flip the dosa

keep the flame medium until the two sides become golden brown

And then take off
Step-wise Picture Recipe: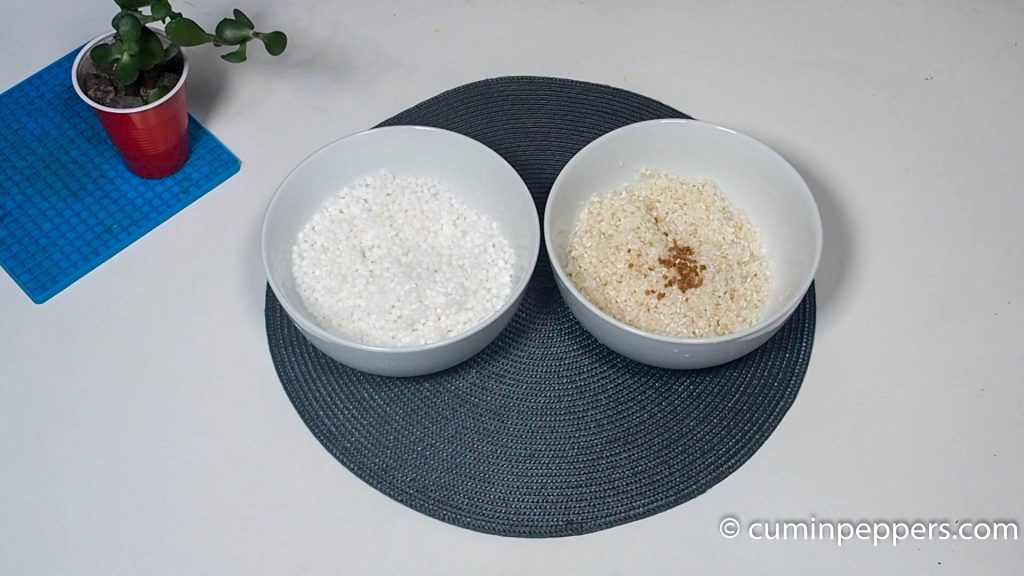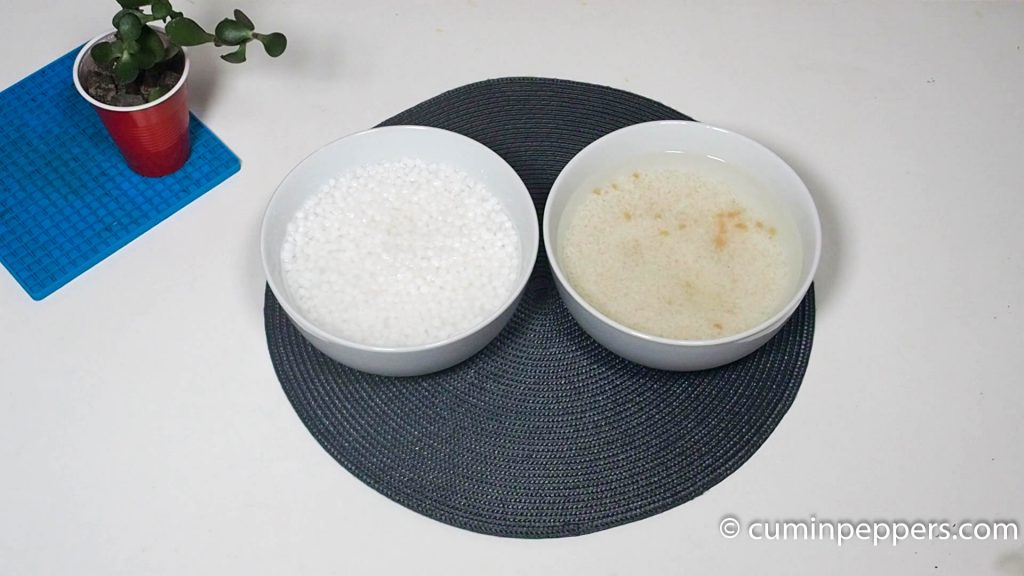 For spicy masala:
Mixing: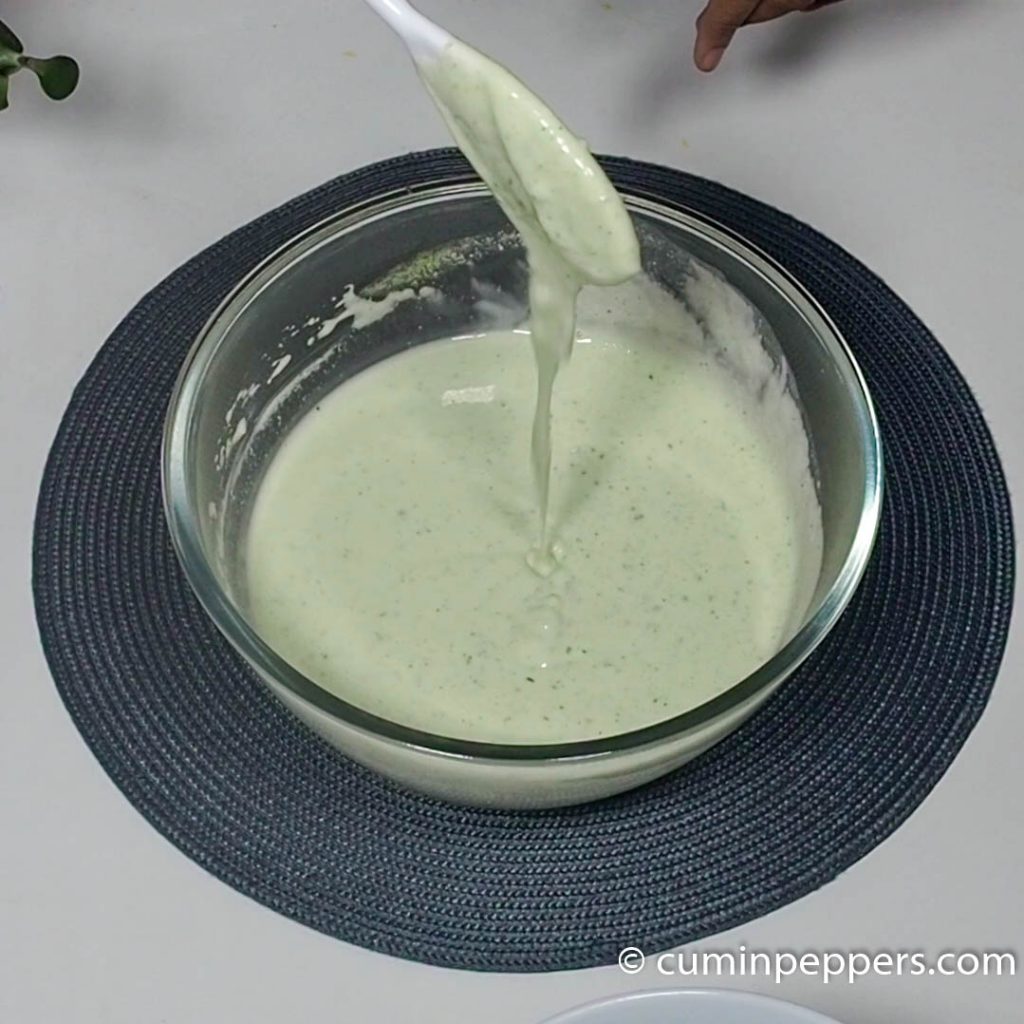 Making Dosa: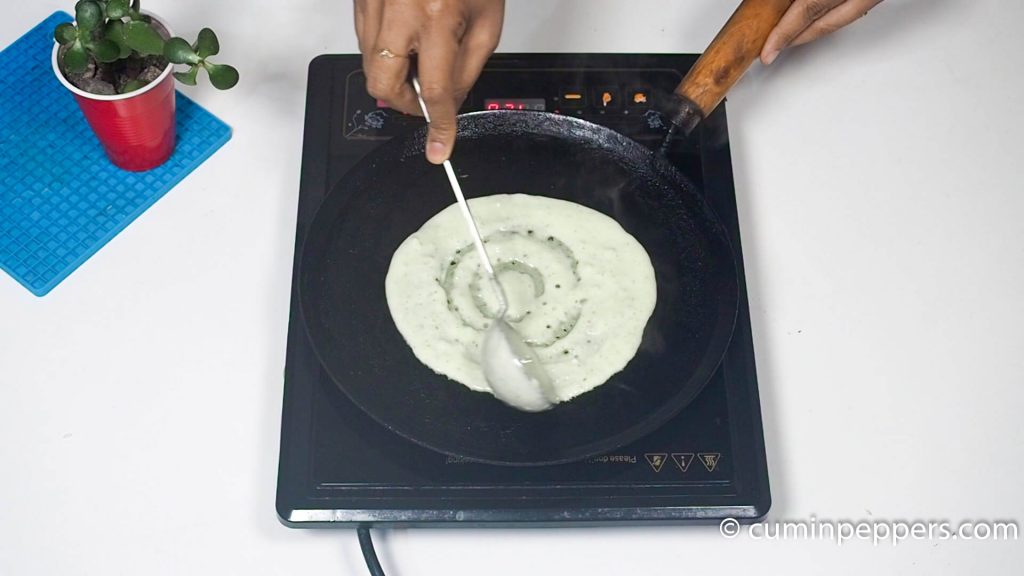 Note:
This dosa will take nearly 4-5 minutes to cook
Along with sabudana dosa, also, check out,
and also, follow us on ,