varagu arisi pongal | kodo millet pongal | millet pongal. This ven pongal dish tastier than normal rice pongal as well as filling to our tummy, we won't feel any hunger for a long period of time. As everyone knows, millet foods are healthy food options, especially for the weight watchers. We can make a lot of millet foods that are opted for breakfast or lunch.
Why Millet foods are considered as healthier option?
Millets are a good source of antioxidants
It controls diabetes
And also reduce the risk of colon cancer
Helps in slowing down the muscle degradation
Prevents cardiovascular diseases
It is gluten-free, non-allergenic, high-protein food
Prevents constipation
It is an alkaline and also smart carb food.
Let us see how to make kodo millet pongal.
varagu arisi pongal | kodo millet pongal
Ingredients
1

cup

kodo millet (varagu)

¼

cup

moong dal

3½

cup

water

1

tsp

pepper (crushed)

1 tsp or more (depends upon your taste)

salt as required
For seasoning:
¼

cup

ghee

1

tsp

cumin

10

cashews

¼

tsp

peppercorns

2

green chilly

½

tbsp

chopped ginger

few

curry leaves

A

pinch

asafoetida
Instructions
Before you start, just rinse twice in water (or rinse more times if it needed), drain soak the millet for 15 minutes

keep the monng dal washed and keep it ready

In a pressure cooker, add 1 cup of varagu (kodo millet) and ¼ cup of moong dal

Then pour in 3½ cup of water

cover it with lid pressure cook it for 4 whistles in medium flame

Open the lid, after pressure got settled down naturally

Add required salt and 1 tsp pepper (crushed)
For seasoning:
Heat ¼ cup of ghee in a seasoning pan, now add cumin, cashews, peppercorns, green chilly, chopped ginger

Turn off the flame, then add asafoetida and curry leaves (both must be added after turn off the flame)

Then put this seasoning mixture into our Pongal, give a quick stir,

Our millet | varagu pongal is ready to serve with chutney and sambar
Step-wise Picture Recipe for millet pongal:
Firstly, rinse the millet and moong dal twice in water, drain and keep aside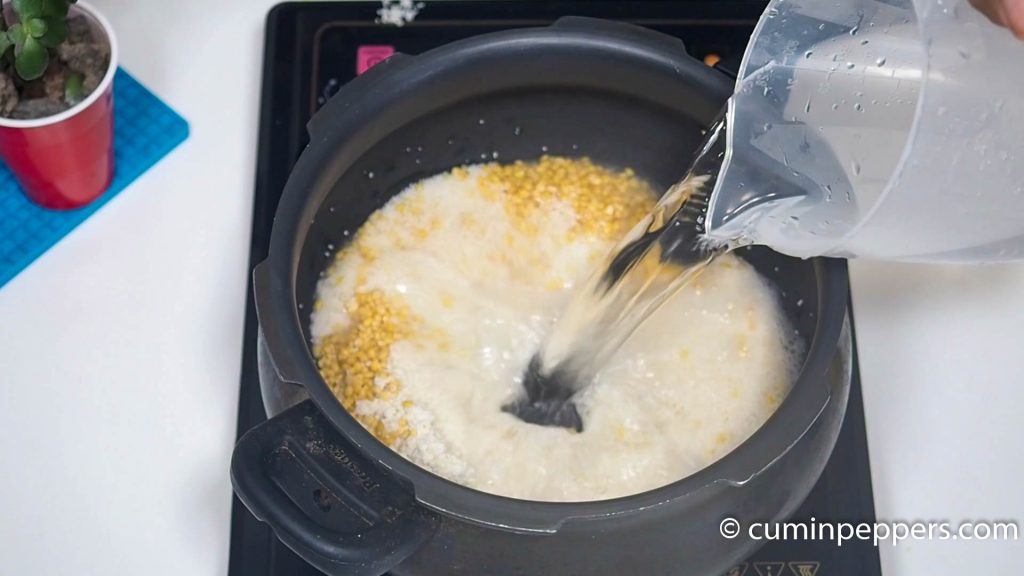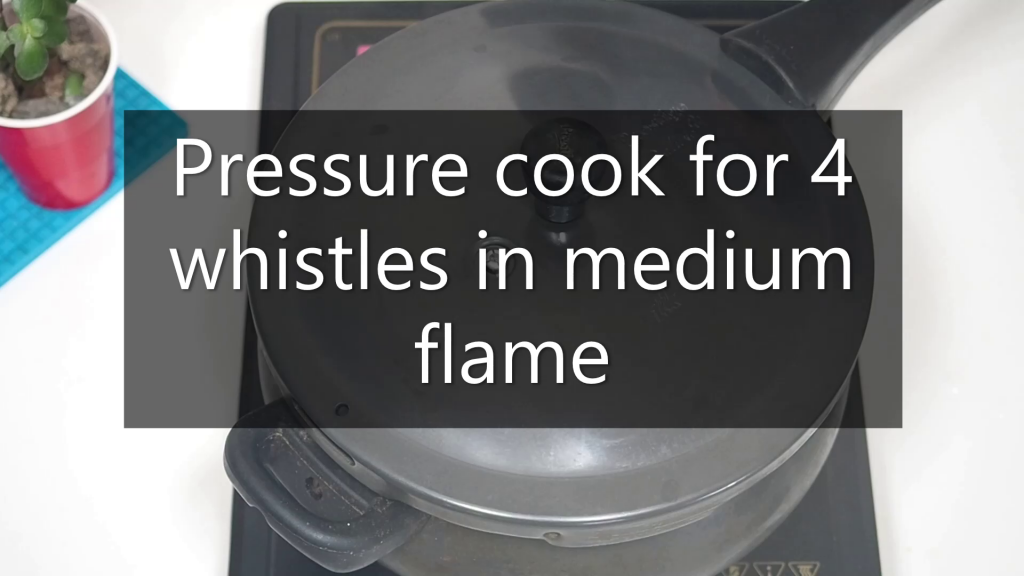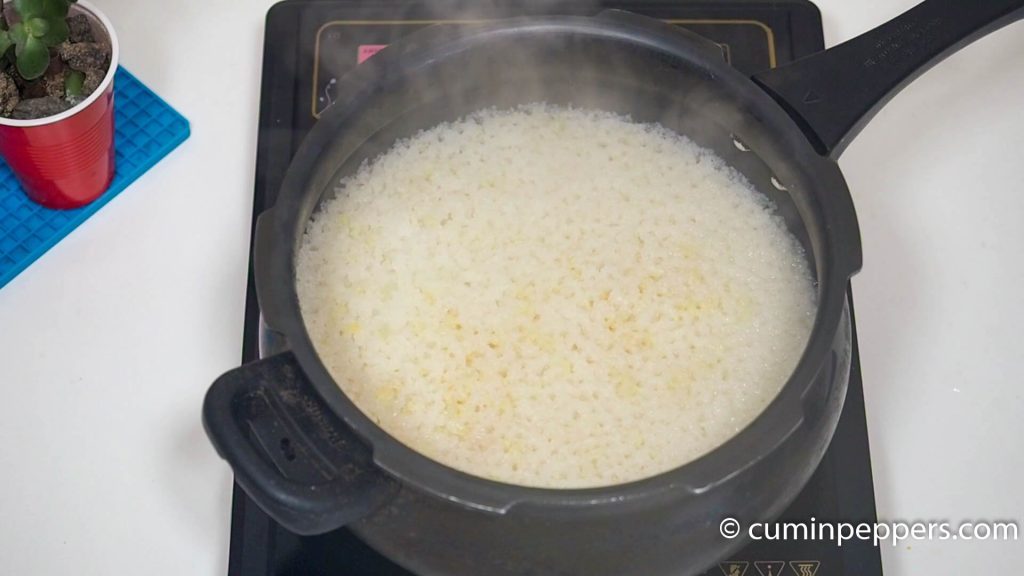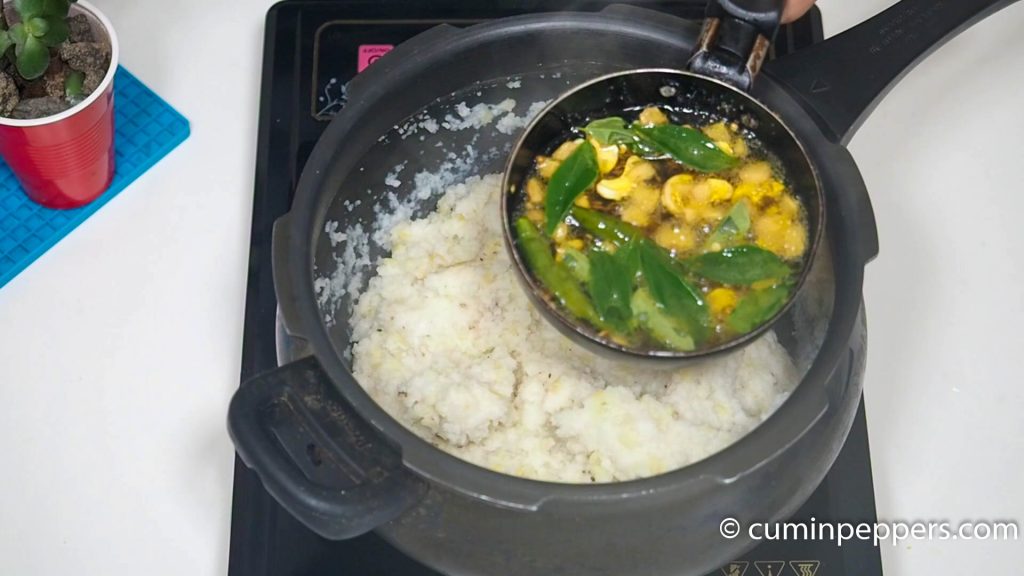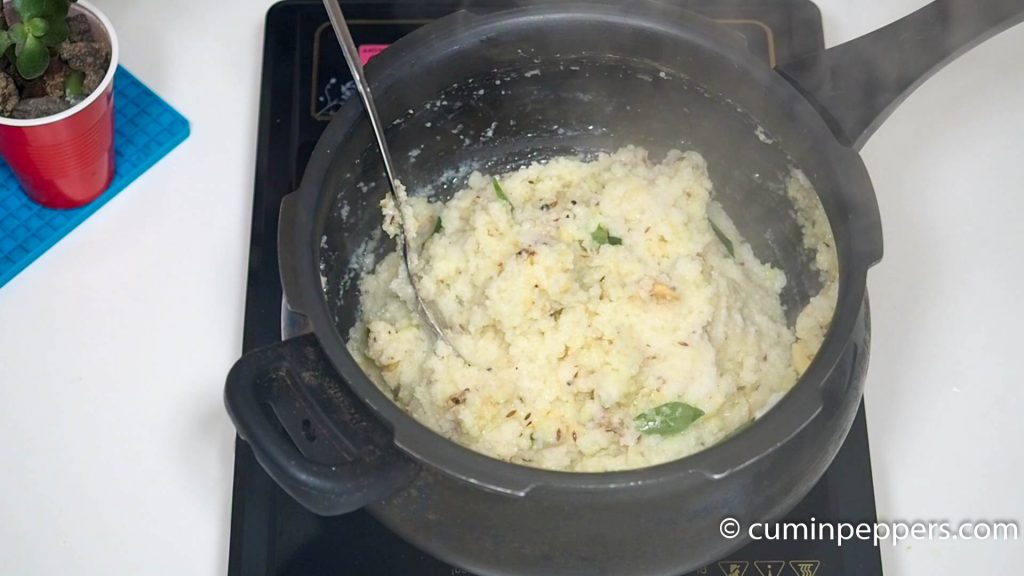 Note:
Obviously, soaking of millet is not needed as it got cooked well even without soaking, But soaking of millet is a traditional method
Furthermore, To all types of Pongal, we must add ghee generously to get a nice texture. Otherwise, Pongal will become hard to eat
Here I added 1 tsp of peppercorns (crushed), you can increase/ decrease the quantity that based upon your taste.
Also check out,
And also, follow us on,