Basundi is a dessert made by thickening milk by heating in low flame. Along with the nuts and cardamom powder and saffron makes this dessert yummy. Basundi looks creamy, infused with saffron and cardamom powder, and also, when you eat it you can find nuts in every scoop.
It is a good choice for the parties and get together, let us see how to make it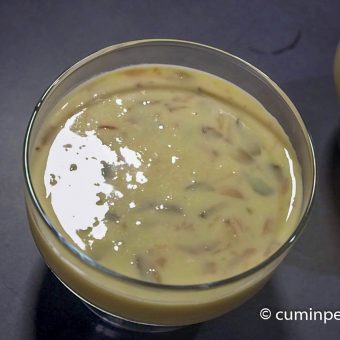 basundi
Ingredients
1

litre

full-cream milk

20

strands

saffron

(⅛ tsp of saffron)(Half a portion of ¼ tsp saffron)

¼

cup

sugar

1

tbsp

almonds

(10 almonds) (slivered or chopped)

1

tbsp

cashews

(10 cashews)(slivered or chopped)

1

tbsp

pistachios

(25 pistachios)(sliveredor chopped)

⅛

tsp

cardamom powder

(half a portion of ¼ tsp)
Instructions
Firstly, In a heavy-bottomed large pan, pour in 1 litre of milk, let it boil, once it boils reduce the flame, main it medium to low

Now add ⅛ tsp saffron strands and mix well, Stir at regular intervals, boil it in low flame to medium flame.

(stir and scrape the milk solids from the sides of the pan)

after 15 minutes add in ¼ cup of sugar, mix, boil it for another 5 minutes

stir and scrape the milk solids from the sides of the pan

After 20 minutes, Now add nuts-cashews, almonds, pistachios (slivered nuts), mix, boil it for 10 minutes in low flame, stir and scrape off the cream settled over the pan, mix

Finally, add ⅛ tsp of cardamom powder and mix

serve it warm or cold. For making cold basundi-keep refrigerated for at least 1 hour or 4 hours, serve it chilled
Video
Stepwise Picture Recipe: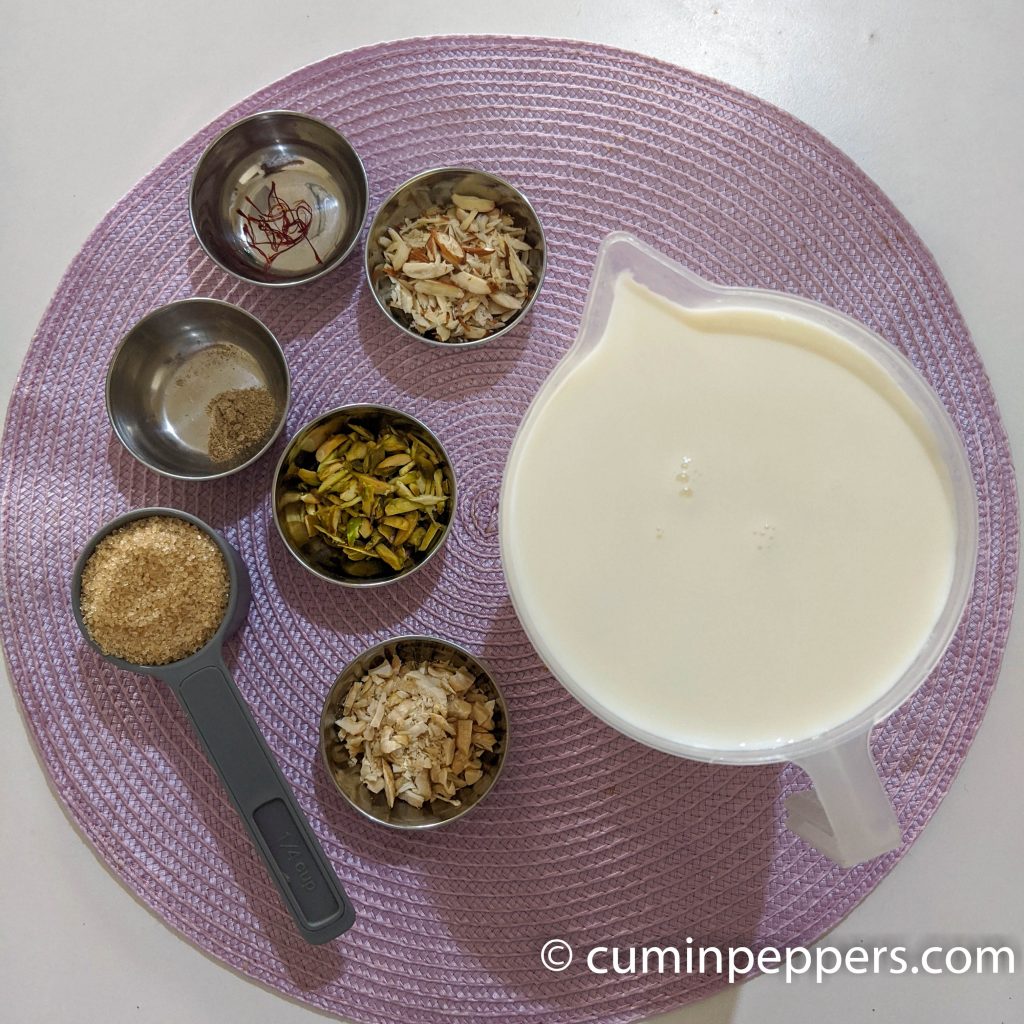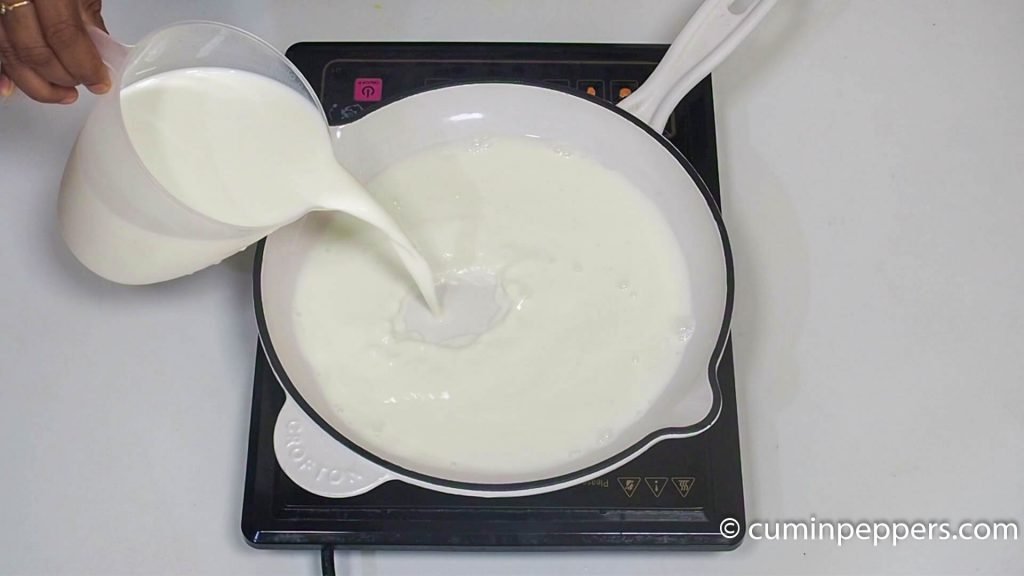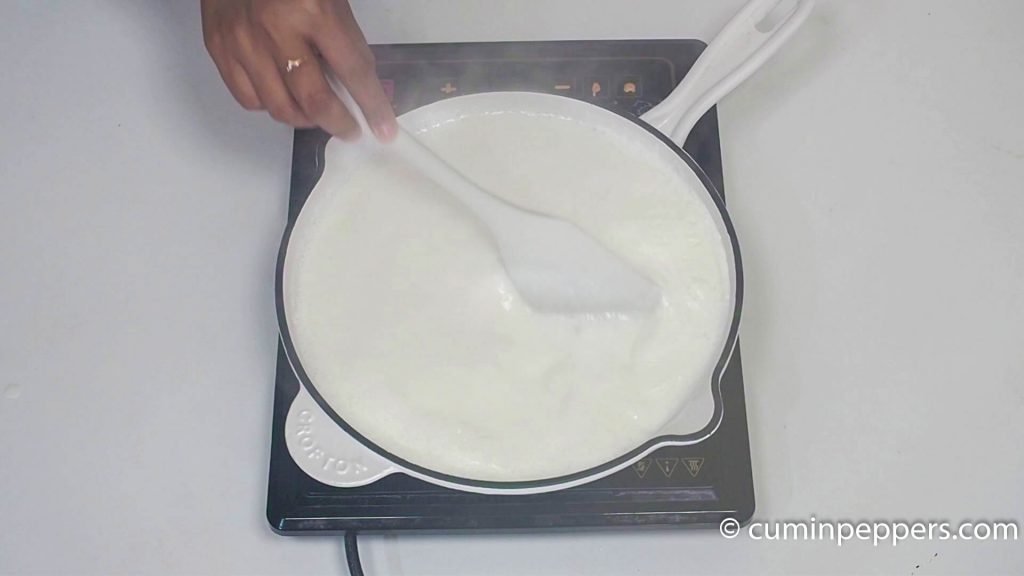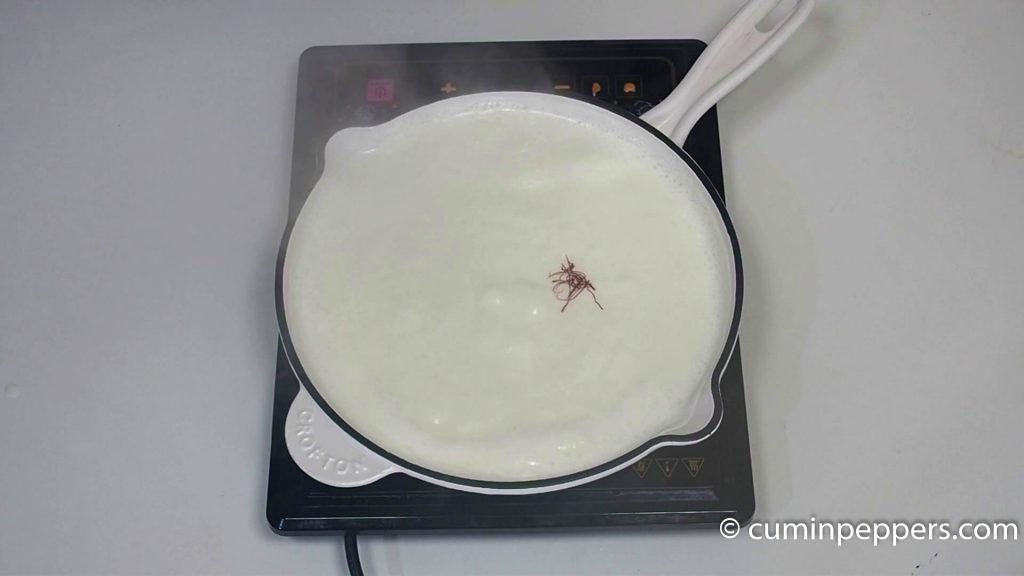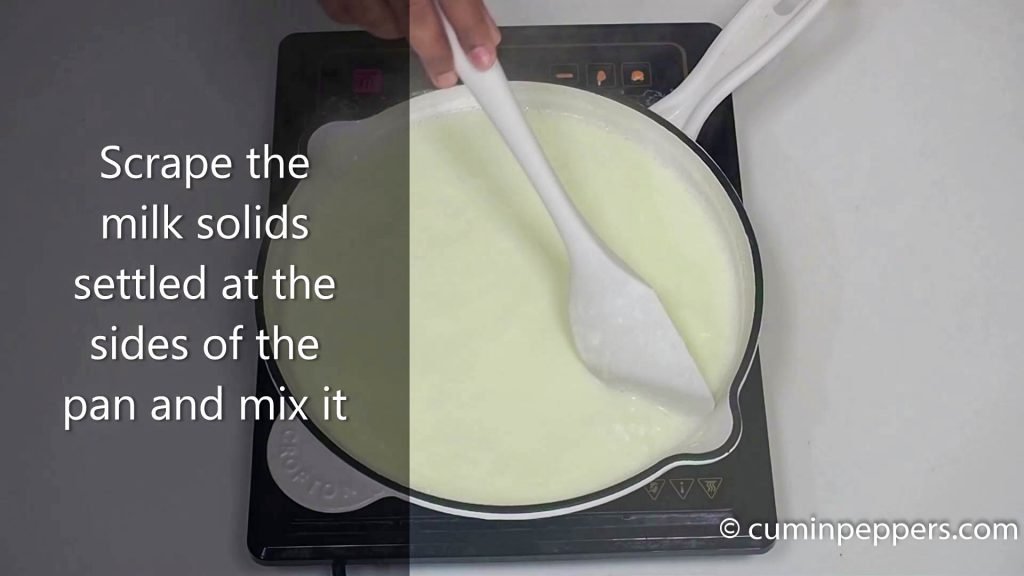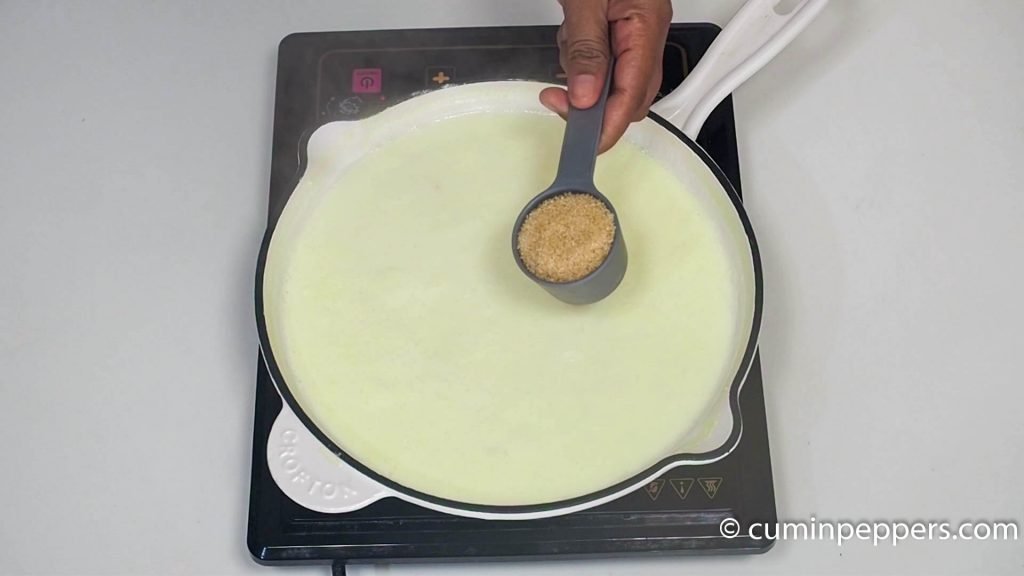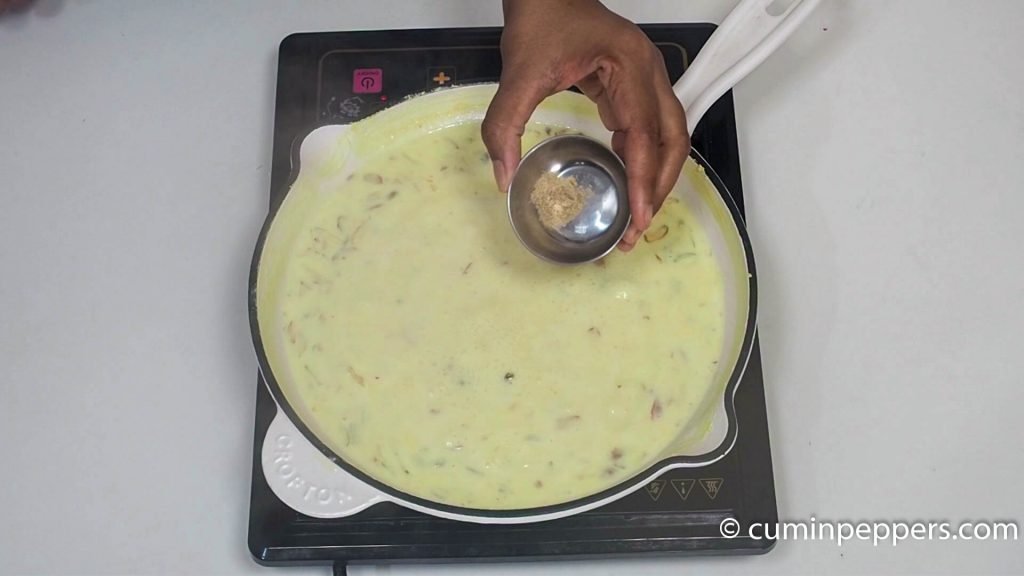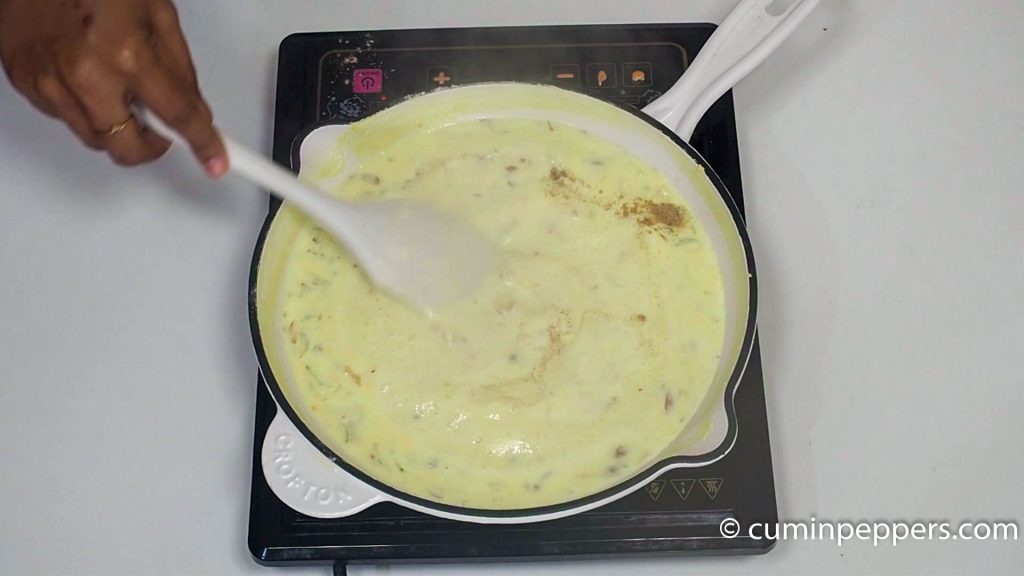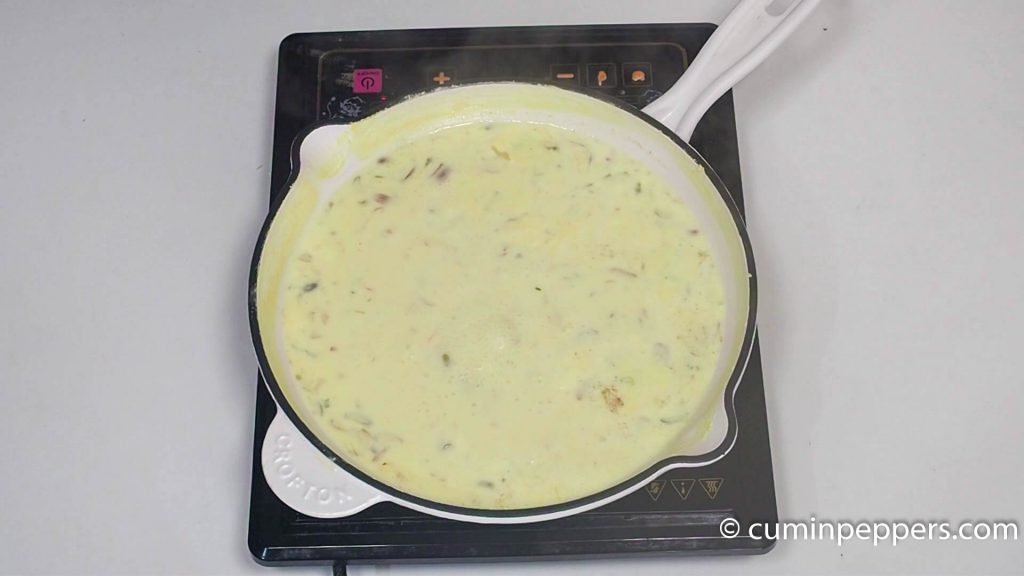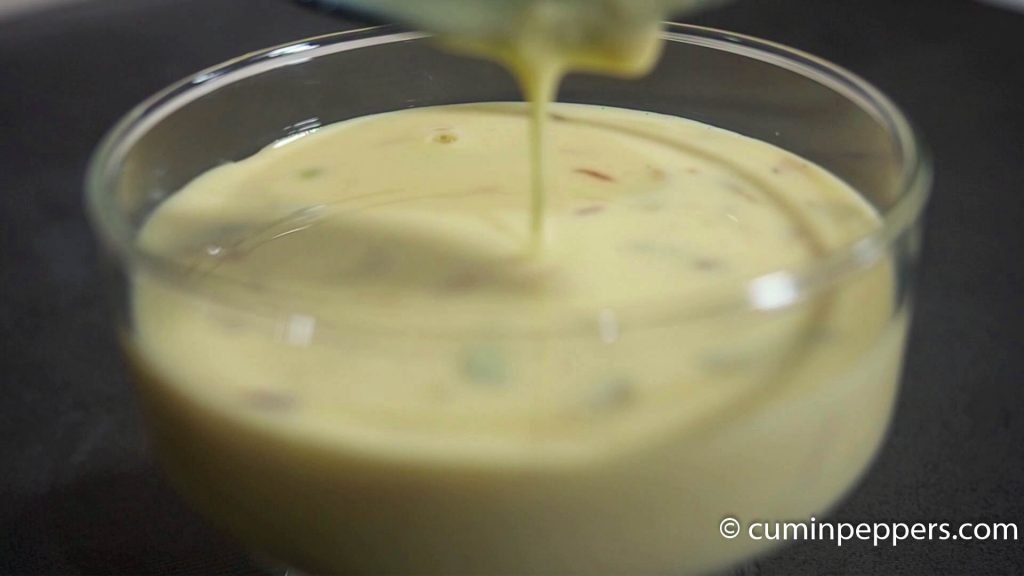 Note:
If you are a beginner in cooking, use nonstick wide pan to make basundi, because sometimes if we are not doing proper stirring, the milk solids will get scorched at the bottom.
At the end, you can add a pinch of nutmeg powder too with cardamom powder
while adding the nuts it must be chopped well (if you have slivered nuts, just go for it, otherwise chop it thin as much as possible)
peel the pistachios before you chop, (you can add the pistachios in hot water for 2 minutes to get rid of the peel easily.
Also, check out,
makhana kheer
carrot kheer
sabudana kheer | javarisi payasam
And, also, follow us on,