kheer recipe | sabudana kheer | javvarisi payasam | pudding recipe | tapioca pearls pudding | ஜவ்வரிசி பாயாசம் is a kheer that resembles jelly balls immersed in milk. It is easy to make the recipe and a tasty Indian dessert too. People used to use these sabudana pearls for cooking during their fasting period. It is a high-carb food, a good energy producer. Rich in calcium and also have iron in it. This kheer is prepared and served during festivals and other special occasions in the olden days. Even today this kheer takes its own role in the feasts. this method does need 2 hours of soaking time before we make the kheer. Except for this soaking time, the other boiling time is very less (less than 5 mins).
What is kheer meaning:
Kheer is a kind of pudding made with a ingredient like sabudana, vermicelli, rice, moong dal or other dals, riceflakes etc, mixed with boiled milk and sugar. It is indian dessert served at the end of the feast.
The main ingredients in this Recipe:
Sabudana / sago / tapioca pearls / javvarisi
Tips and Tricks while making this kheer recipe | sabudana kheer | javvarisi payasam for NON-STICKY SABUDANA PEARLS:
Usually, after cool down, this kheer will be thickened and all the sabudana pearls will stick together. By following a trick in this recipe, we will get non-sticky sabudana pearls kheer.
In this recipe, we boil the sabudana with enough water, after boiling the sabudana (tapioca pearls) discard the excess water. And wash boiled sabudana in cold water 2 or 3 times nicely to get rid of the stickiness.
then we can use the boiled, drained, washed sabudana (tapioca pearls) to make kheer.
How can we serve this sabudana kheer or javvarisi payasam:
This kheer can be served hot as well as cold condition.
Video for kheer recipe | sabudana kheer | javvarisi payasam | pudding recipe:
Let us see how to make kheer recipe | sabudana kheer | javvarisi payasam | pudding recipe
kheer recipe | sabudana kheer | javvarisi payasam
Ingredients
½

cup

sabudana / sago / tapioca pearls

2

cup

milk

¼

cup

sugar

¼

tsp

cardamom powder

2

tsp

ghee

1

tbsp

cashews

1

tbsp

raisins
Instructions
Soaking sabudana pearls:
Take ½ cup of sabudana in a bowl, wash it thoroughly

soak it in water for about 2 hours
Boiling the sabudana:
After 2 hours of soaking time, drain the water

Boil 4 cups of water in a pan

Add in soaked sabudana and keep mixing at regular intervals

In 3 minutes, sabudana pearls will become soft and translucent

Then turn off the flame, drain using a colander or strainer

Rinse the boiled sabudana in cold water 2 times, keep it aside
Making sabudana kheer:
Heat 2 cups of milk in a pan, add ¼ cup of sugar

when it starts to boil, add in sabudana pearls and mix

leave it in the heat for 1 min. and then turn off the flame

Now add ¼ tsp of cardamom powder

finally, add ghee roasted cashews and raisins

That's it, Now the sabudana kheer is ready
Stepwise Picture Recipe:
kheer recipe | sabudana kheer | javvarisi payasam | pudding recipe
After 2 hours: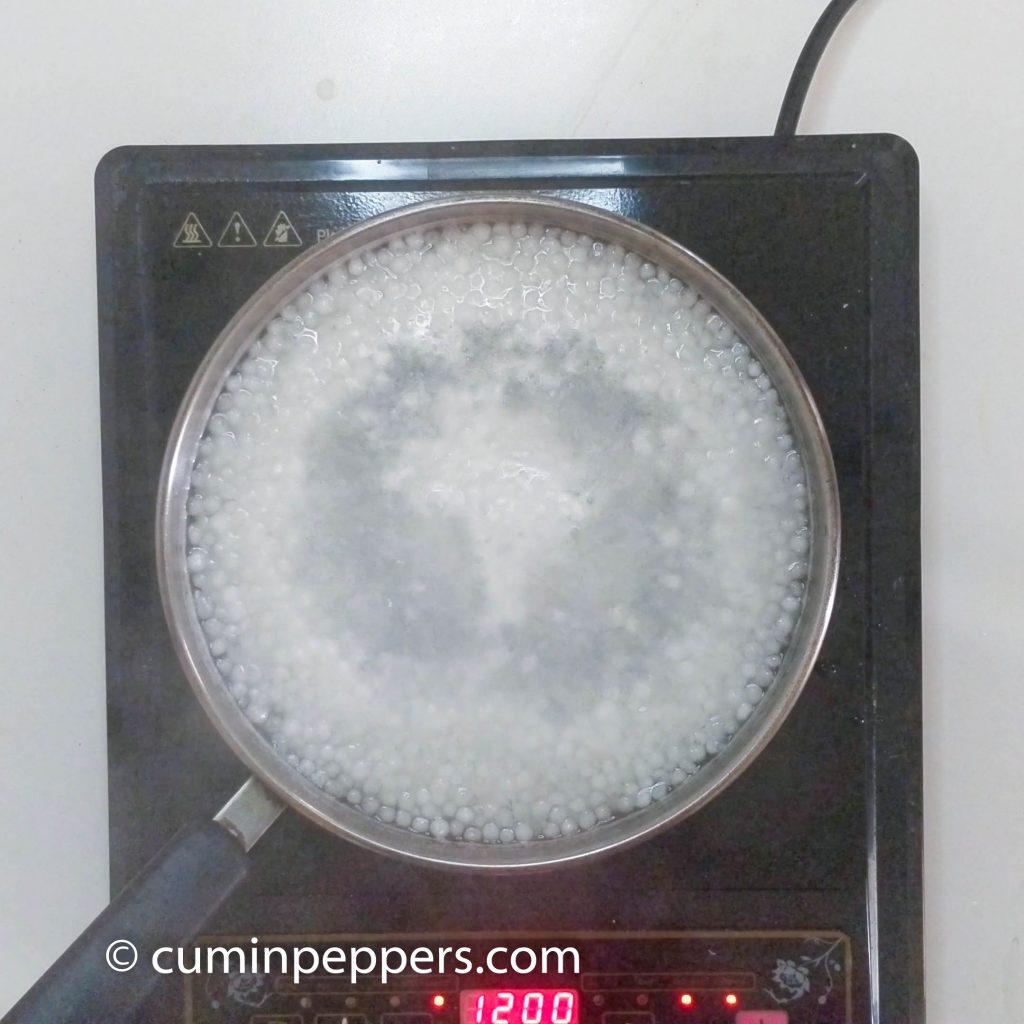 Making sabudana kheer: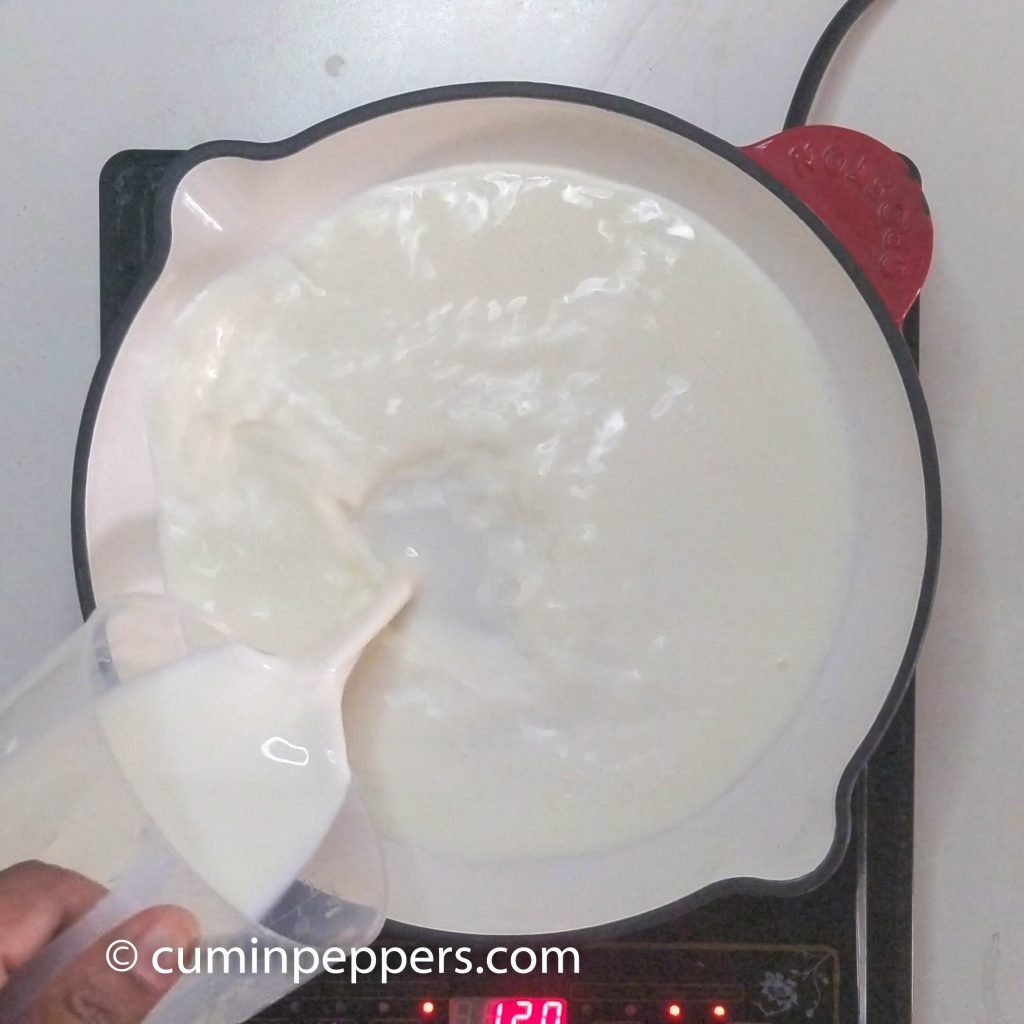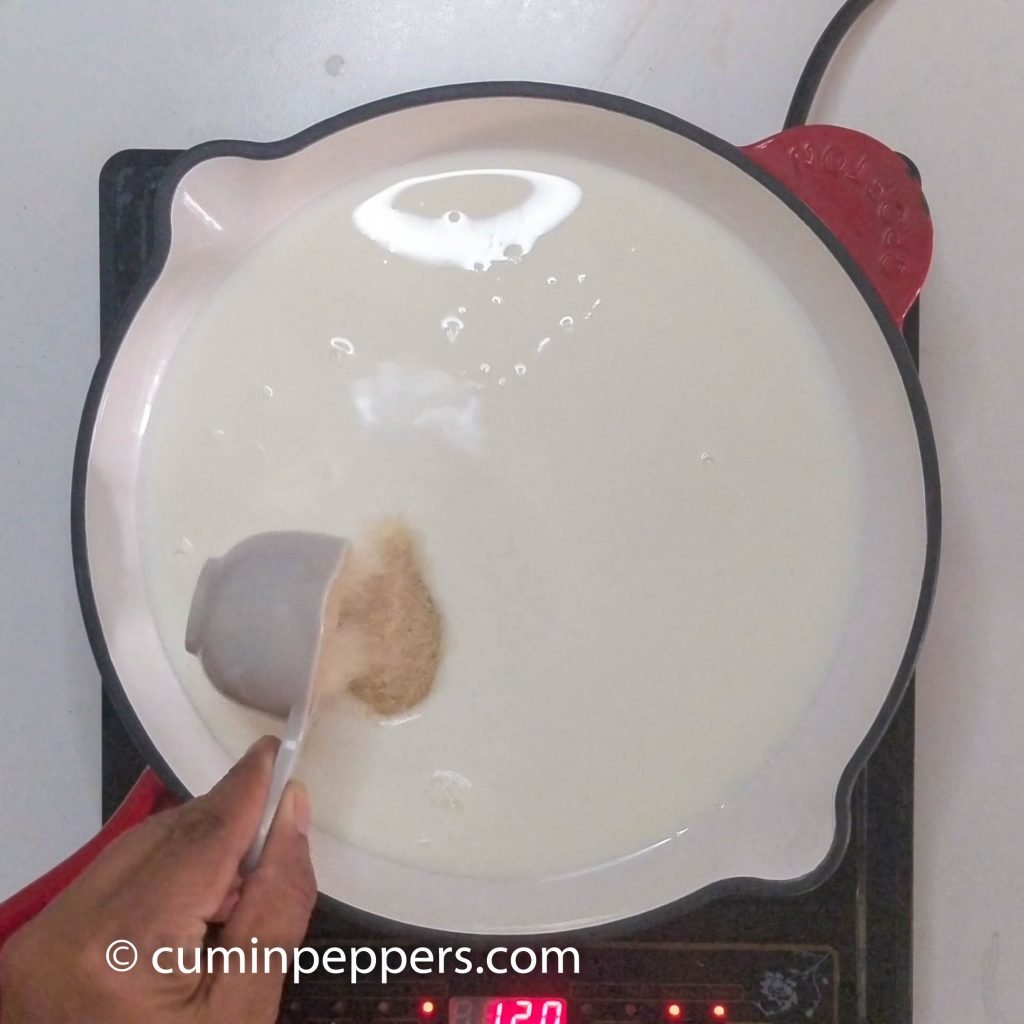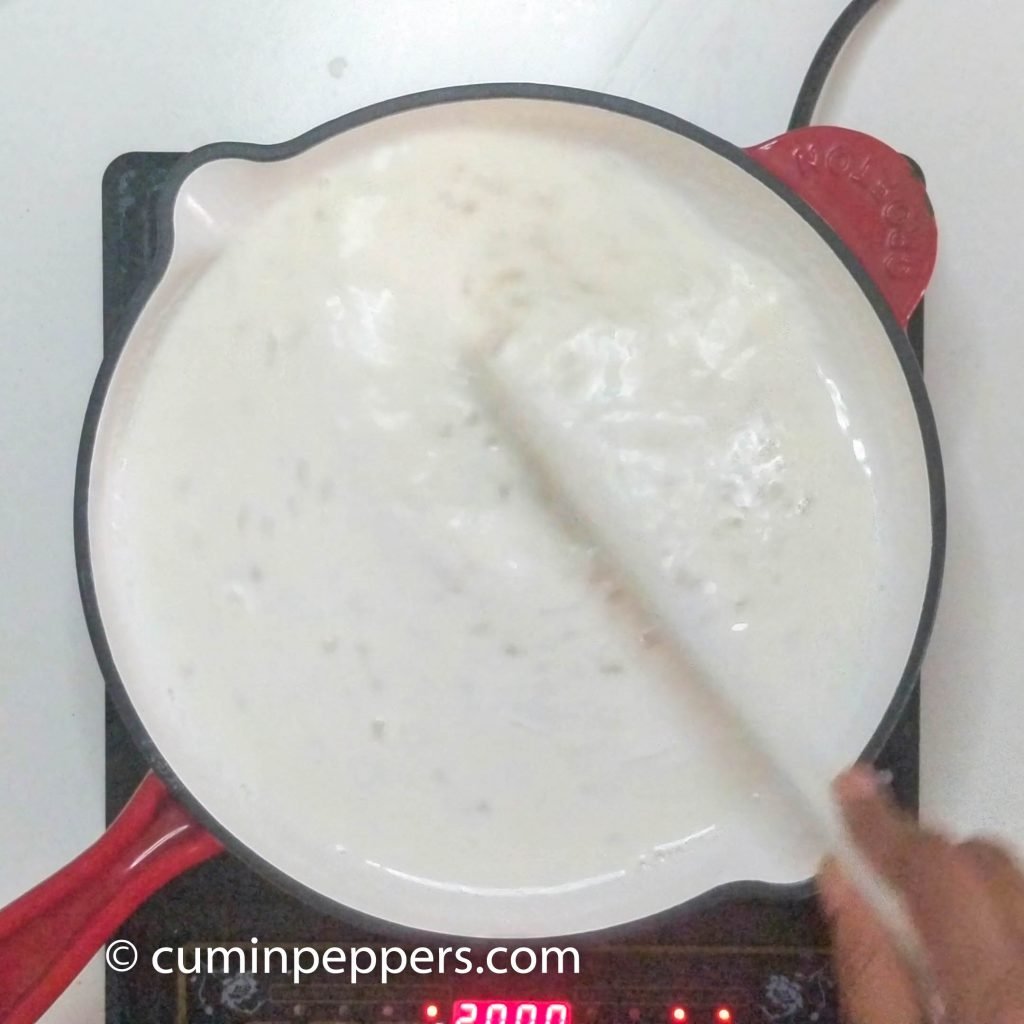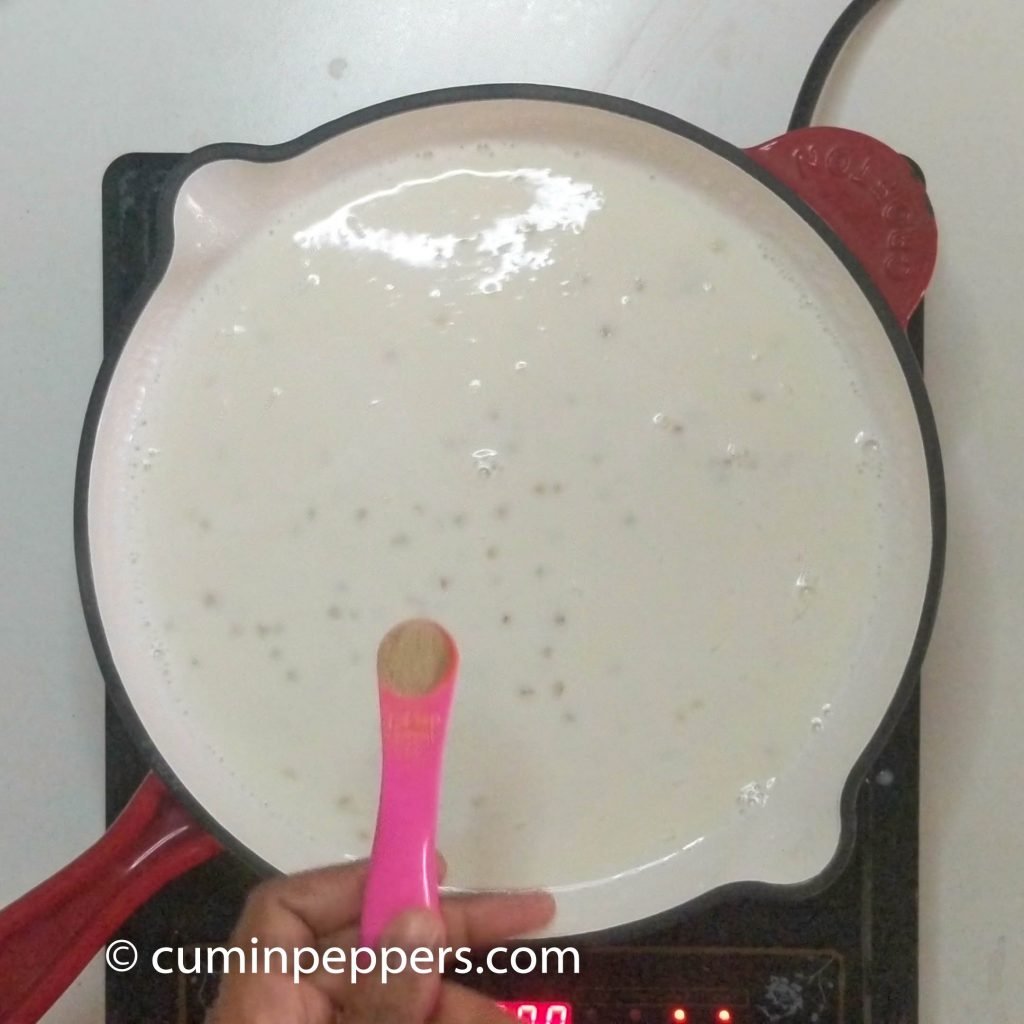 Note:
Stir at regular intervals
Along with kheer recipe | sabudana kheer | javvarisi payasam | tapioca pearls pudding | pudding recipe, also check out other recipes in the blog,
and also follow us on,