kalakand recipe | instant kalakand recipe is an easy peasy recipe with minimal ingredients and also yielding a good quantity at the end. That makes us surprised. And also, it consumes very less time for the preparation. Using homemade paneer gives you good taste to the dessert.
Let's get into the recipe of the sweet, kalakand recipe | instant kalakand recipe.
kalakand recipe | instant kalakand recipe
Ingredients
250

gram

paneer crumbled

395

gram

sweetened condensed milk (1-tin)

¼

tsp

cardamom powder

1

tbsp

Pista slivered

1

tbsp

almond slivered
Instructions
In a pan, add 250 gram crumbled paneer, and 375 g sweetened condensed milk

Now turn on the heat, keep stirring in medium flame

At one stage, the mixture becomes thick (it takes nearly 15 minutes)

transfer the mixture into a parchment sheet overlaid, greased tray.

let it sit for about 45 minutes

And then slice into the desired shape and size.
Stepwise Picture Recipe for kalakand: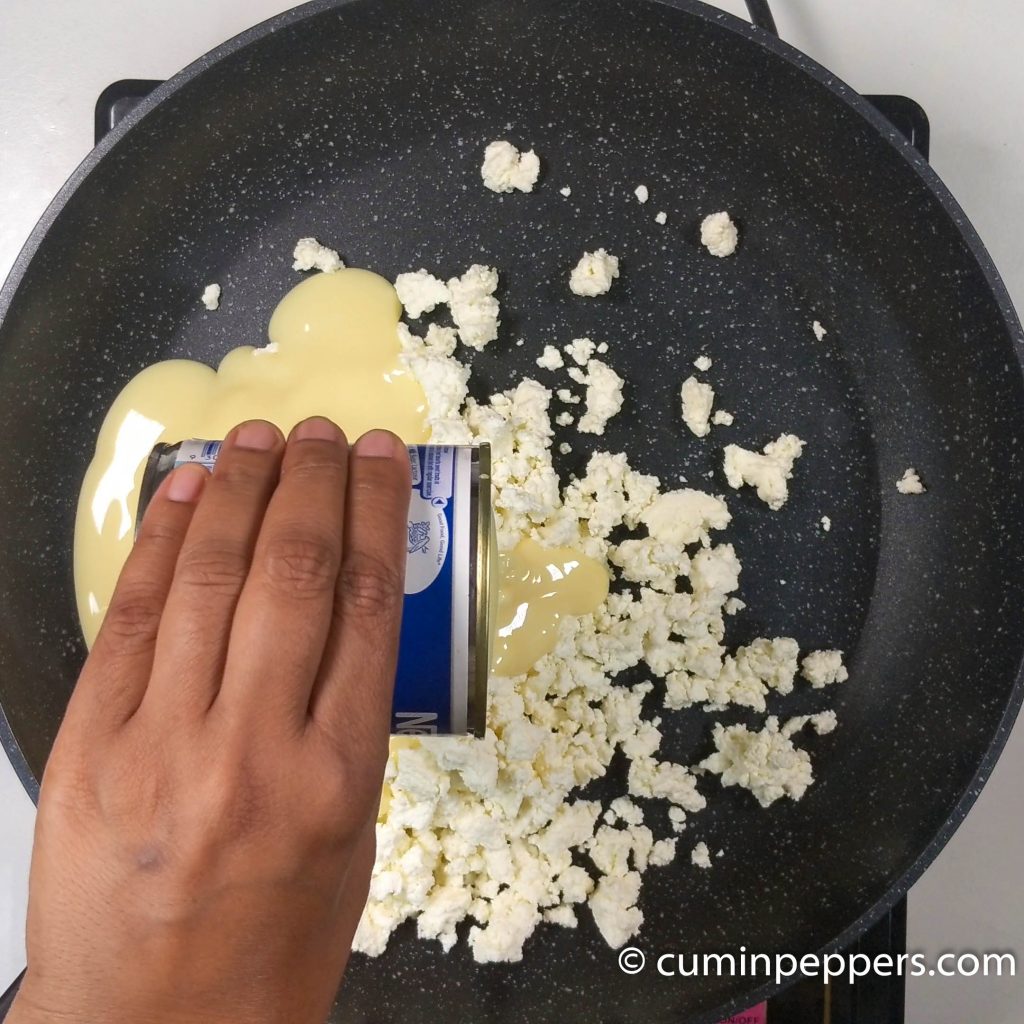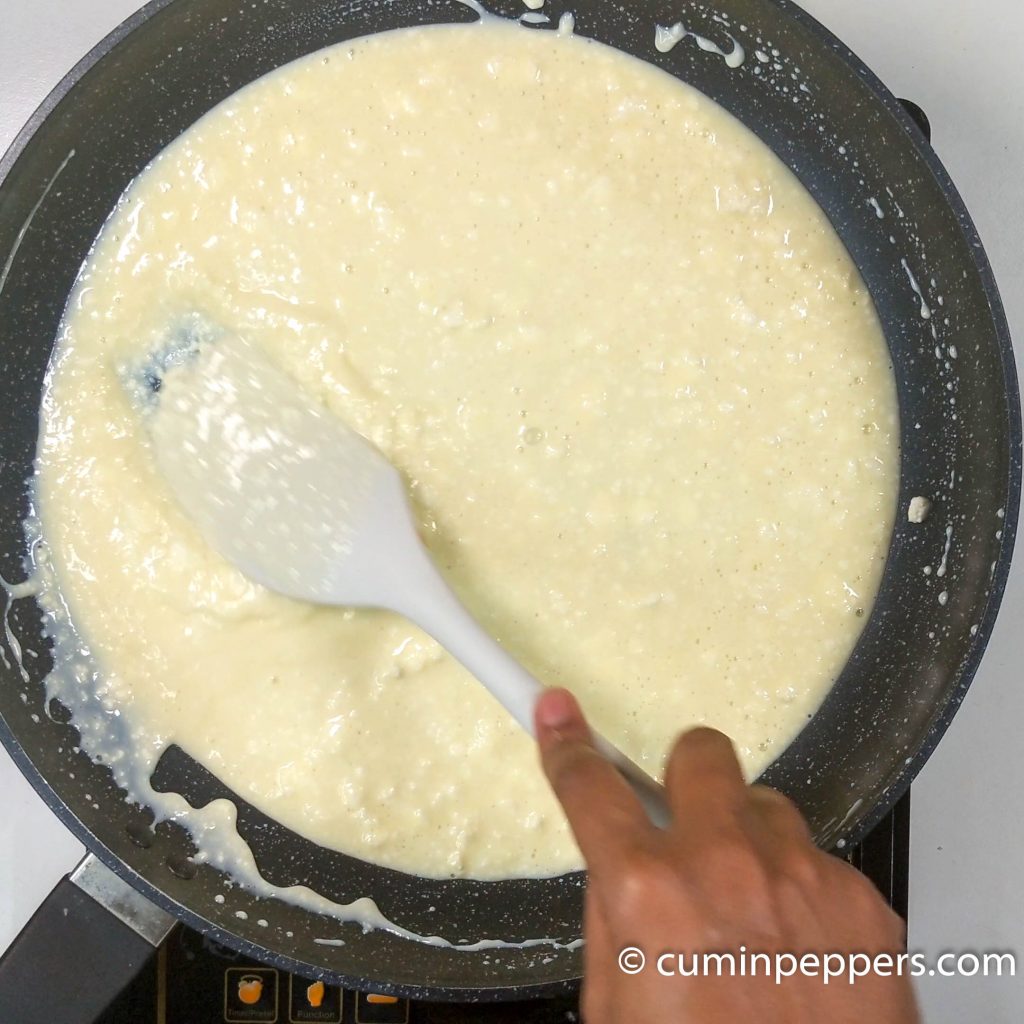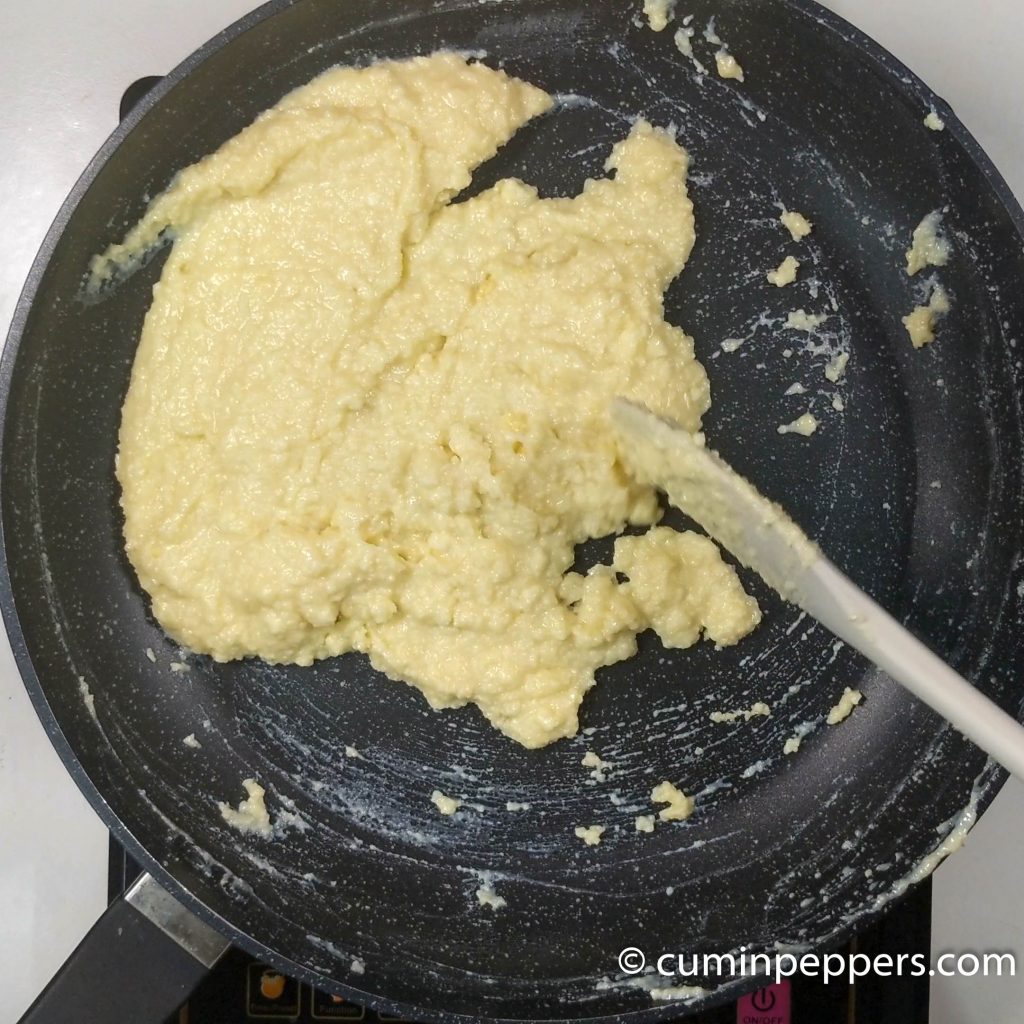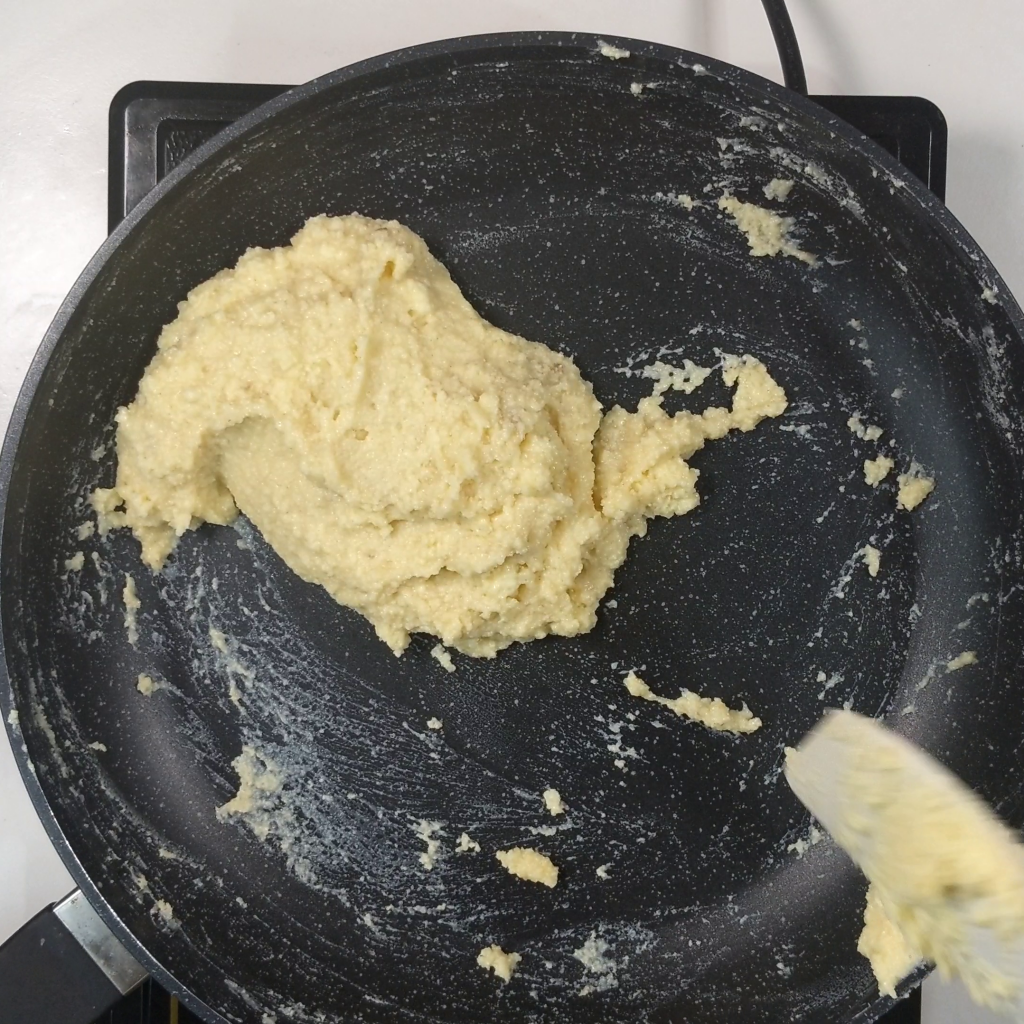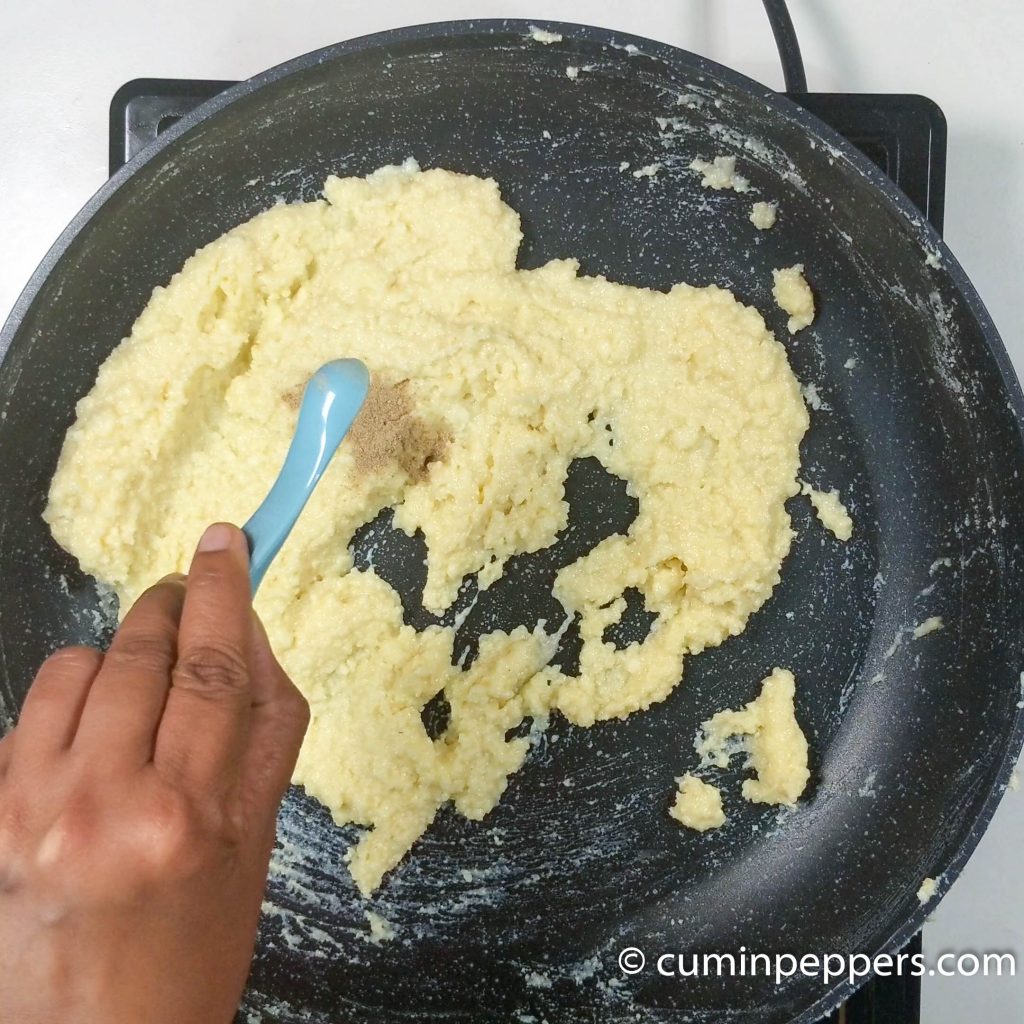 At that time add cardamom powder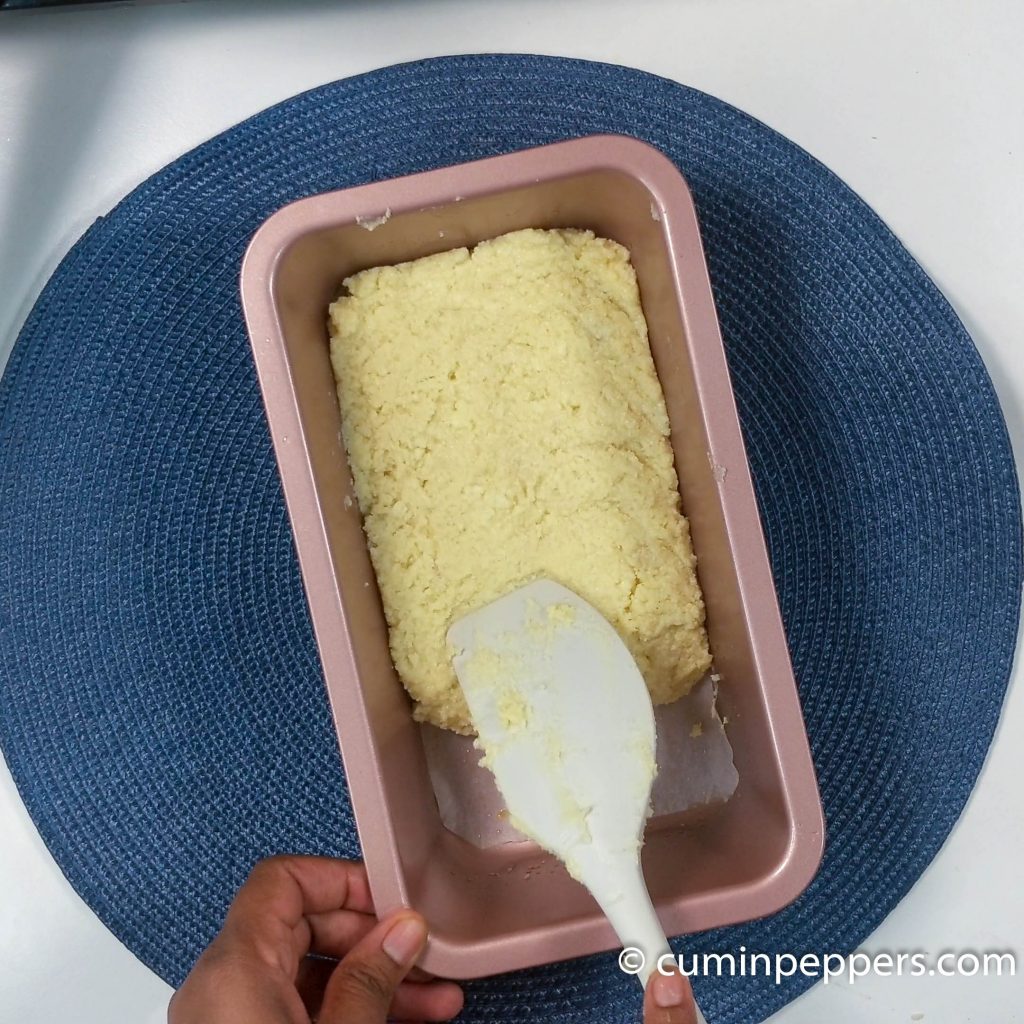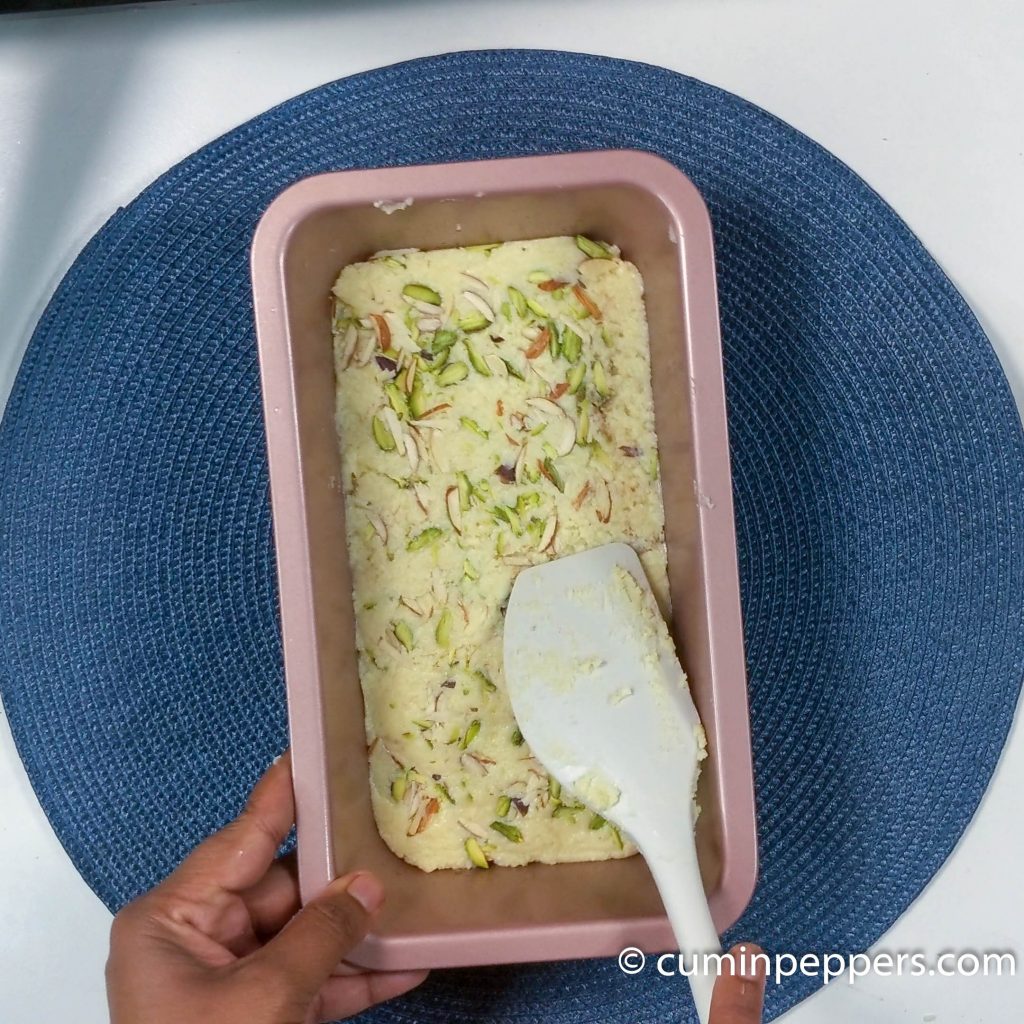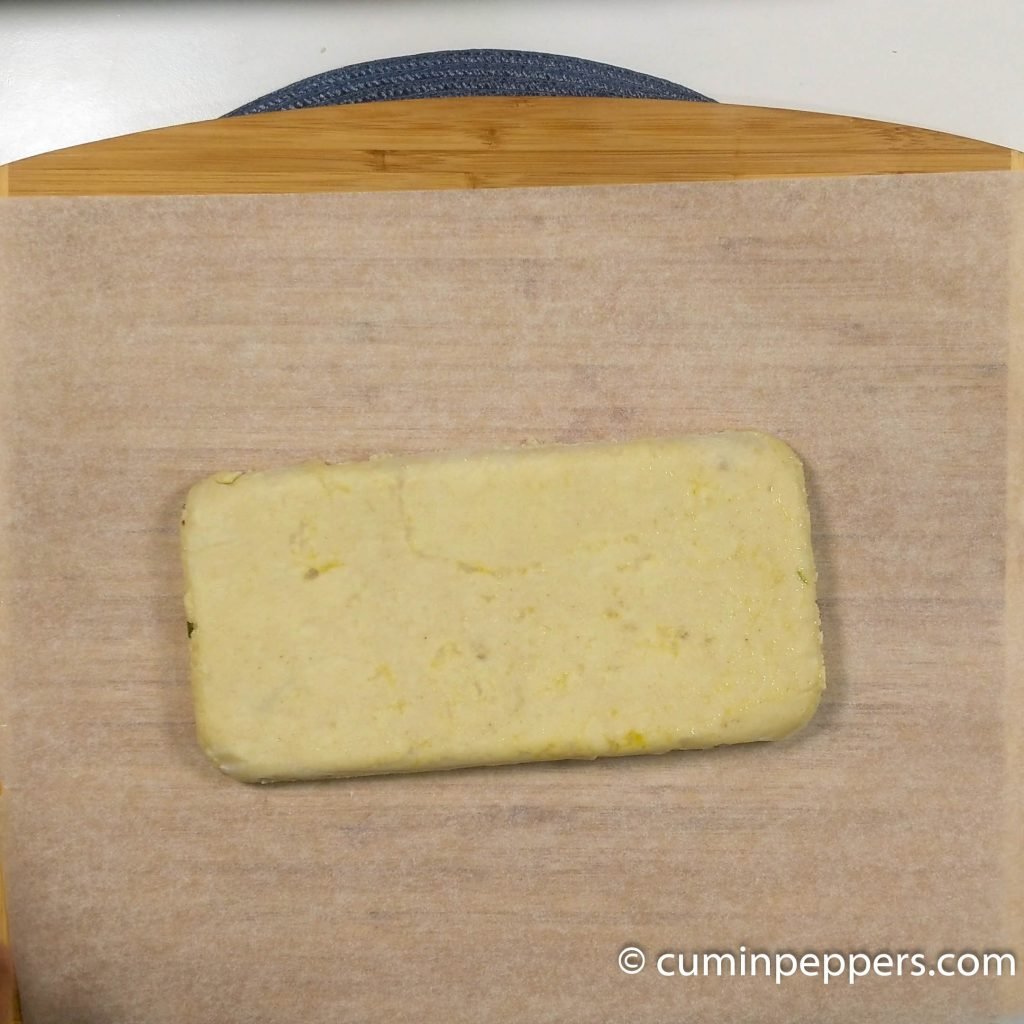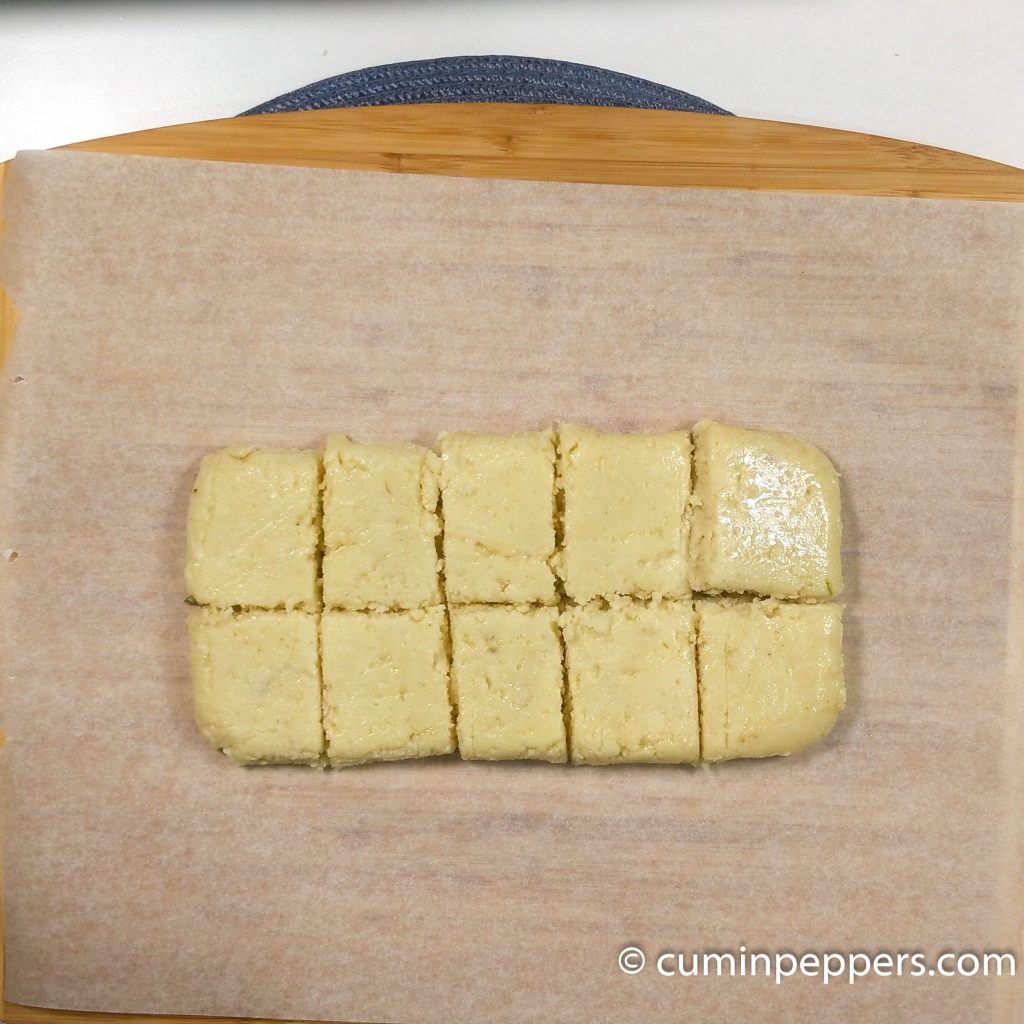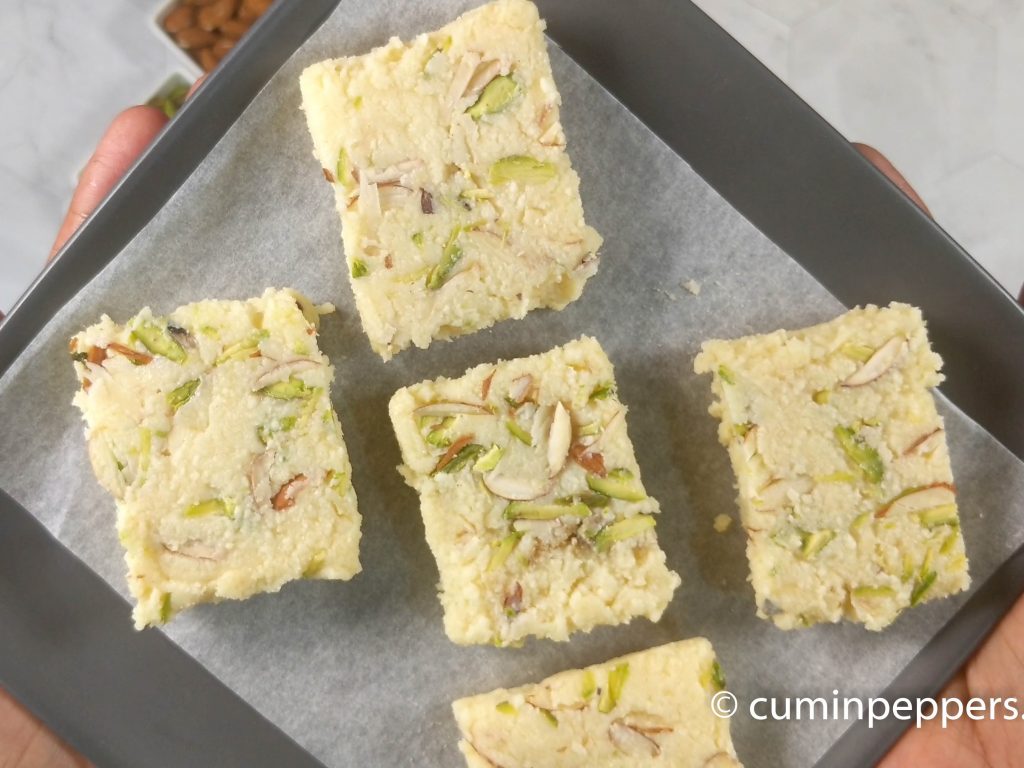 Note:
keep stirring at medium flame.
At the end it yields around 500 gram of kalakand
Instead of cardamom powder, you can add food grade 2 tsp rose water
you can prepare paneer on your own, this dessert tastes good with homemade paneer.
For making paneer: boil the 1 1/2 liter milk, then add 3 tbsp vinegar/lemon juice, stir. once the milk became paneer completely, strain it using a cotton cloth or muslin cloth. by keeping the paneer in the strainer, Rinse the paneer in running water after straining. pile up the paneer with the cloth, squeeze out excess water. make a knot. Hang it for 1 hour to drain off the water completely. After this process, place the paneer under a weighted object for 1 hour. then make into cubes (or you can crumble and use it for this recipe). In this recipe, you will get 250 grams of paneer.
along with this sweet recipe, also check out,
and also follow us on
With this sweet note, CuminPeppers wishing you happy Deepavali