modak recipe | modakam recipe | poorna kolukattai recipe | how to make modakam without mold Modak is a stuffed rice dumpling, The stuff may either sweet or spicy. In this recipe, I presented the sweet modak without mold. It is a prasadham | neivedhyam food for Lord Ganesha. Usually prepared on his birthday called Ganesh Chaturthi or Vinayagar Chaturthi. It called by so many names in different regions, Kudumu, kolukattai (kozhukattai)
Ratio of rice flour and water:
Keep in mind the ratio of rice and water 1:1. If the water getting higher or lower, we cannot shape up the modakam perfectly, also, adding amount of ghee also, help in modakam.
Shaping the modakam(modak recipe| modakam recipe):
Shaping either by hands with little creative work
or by mould which is available in the market in plenty of designs.
Preparing the stuffing for modak | modakam:
While preparing the stuffing, just make sure it will be thick and able to make balls. If the stuffing is in runny consistency, you need to cook it for few more minutes until it becomes thick
Steaming the modak | modakam:
While steam cook the modakam, pour the water in the steamer you used, let it boil, and then place the modak inside it. Steam cook only for 10 minutes and not more than this.
Let us see how to make modak recipe| modakam recipe.
video recipe:
Written recipe for modak| modakam:
modak | modakam | poorna kolukattai
Ingredients
For the coconut-jaggery filling:
1

tsp

ghee

2

tsp

poppy seeds

1

tbsp

cashews (chopped)

1

cup

shredded coconut

½

cup

jaggery

½

tsp

cardamom powder
For the outer layer:
1

cup

water

A

pinch

salt

1

tsp

ghee

1

cup

raw rice flour

fine flour, idiyappam flour
Instructions
For the coconut-jaggery filling:
Heat 1 tsp of ghee in a pan, add 2 tsp of poppy seeds, then add chopped cashews, fry it for a while

Next, add 1 cup of shredded coconut, saute for a minute

Then add ½ cup of jaggery, at the beginning jaggery melts, keep stirring in medium flame until it gets thick

Once it gets thick, turn off the flame, add ½ tsp of cardamom powder, mix well

let it cool and keep aside
For the outer layer:
Heat 1 cup of water, add a pinch of water and 1 tsp of ghee, bring into boil

Now add 1 cup of rice flour, switch off the flame, mix well

Once you mix well, transfer this into a mixing bowl

wait until it reaches moderate temperature, Then knead for getting smooth, crack-free dough
Making modak:
Wet your fingers and palm, Take small portion from the dough, roll into a perfect ball

press and make a dent at the centre, then refer picture or video to make a thin circle-shaped sheet

(then refer the video) pinch to make pleats at equal distance

place the stuffing and cover it

steam cook for about 10 minutes
Stepwise-Picture Recipe for modak | modakam: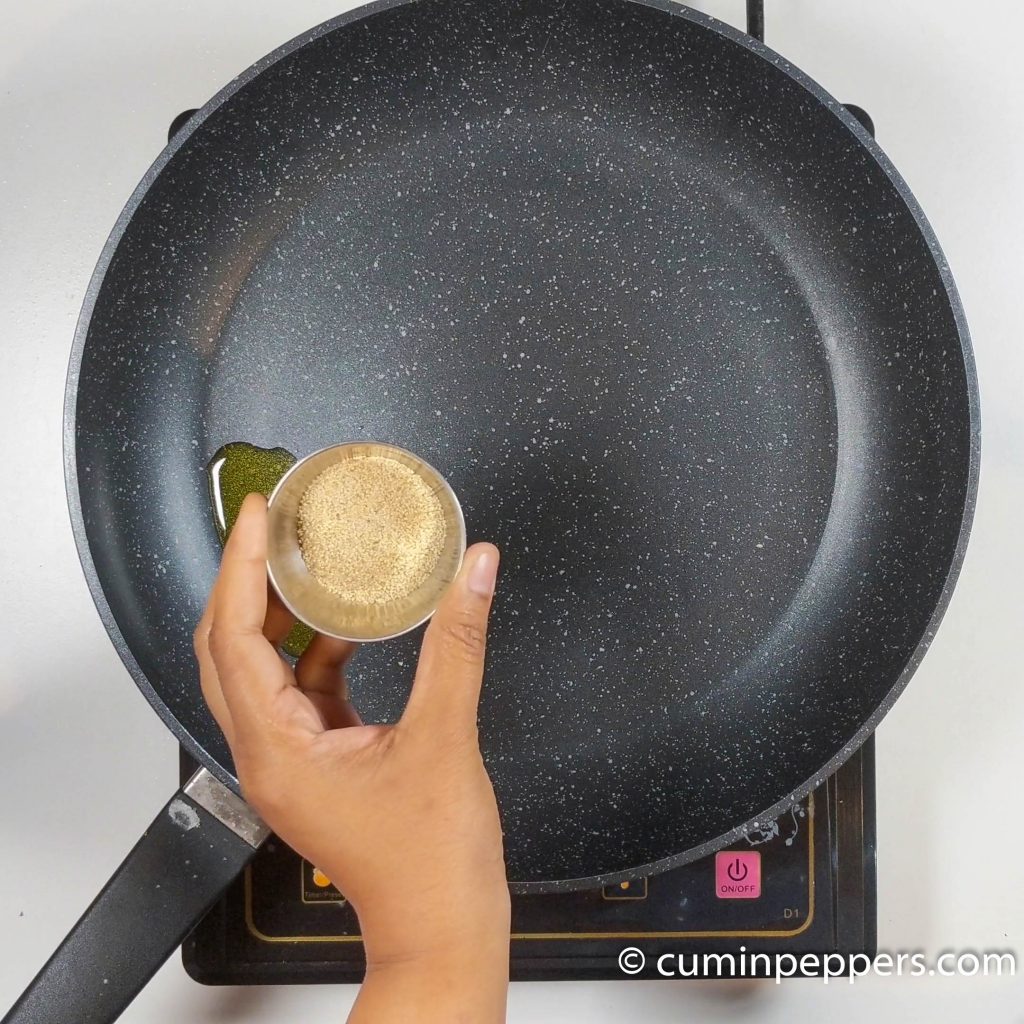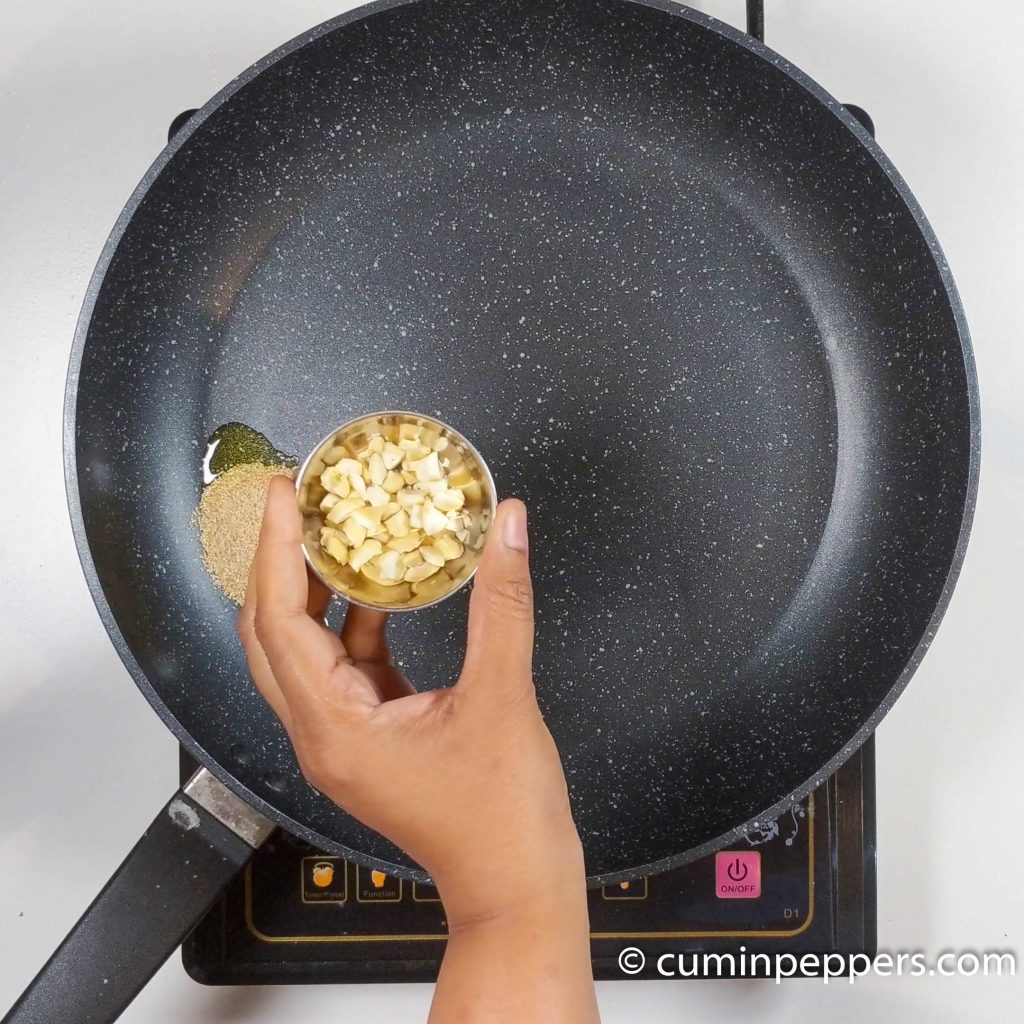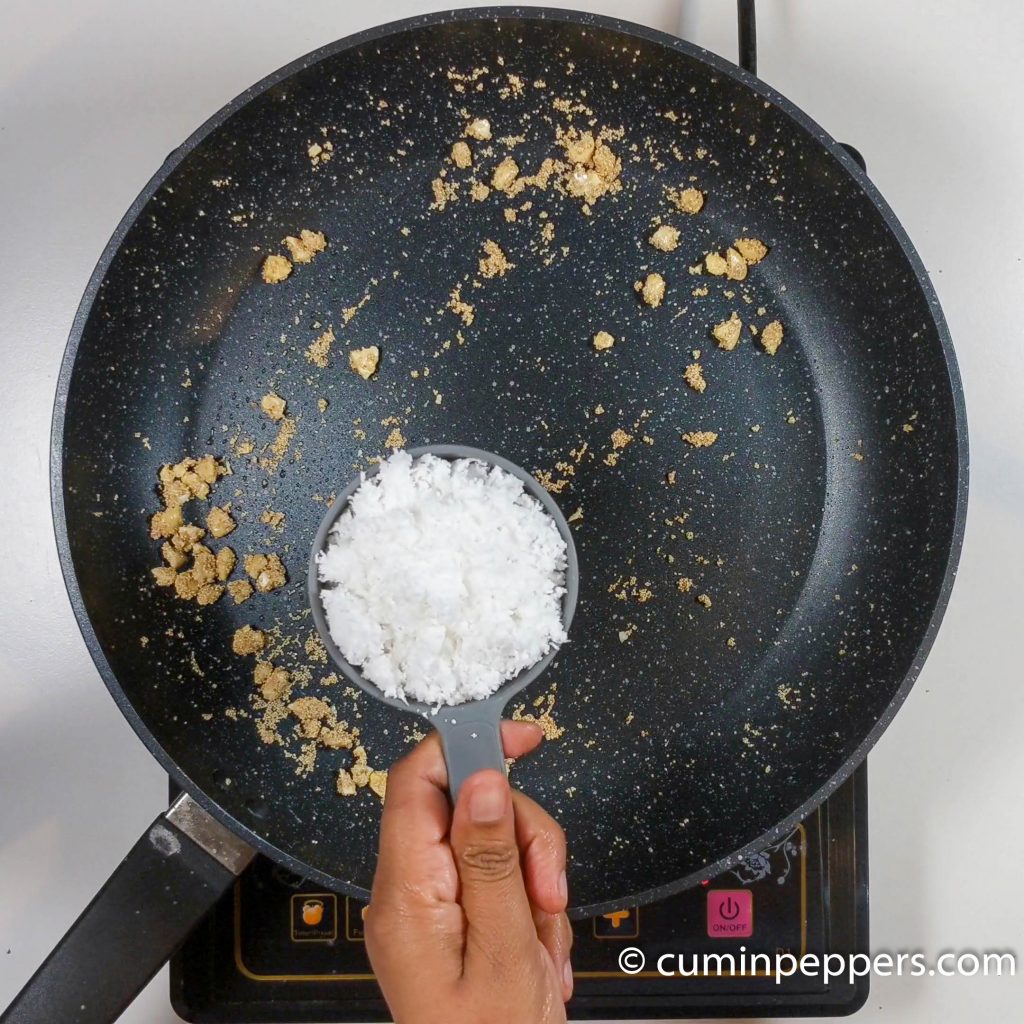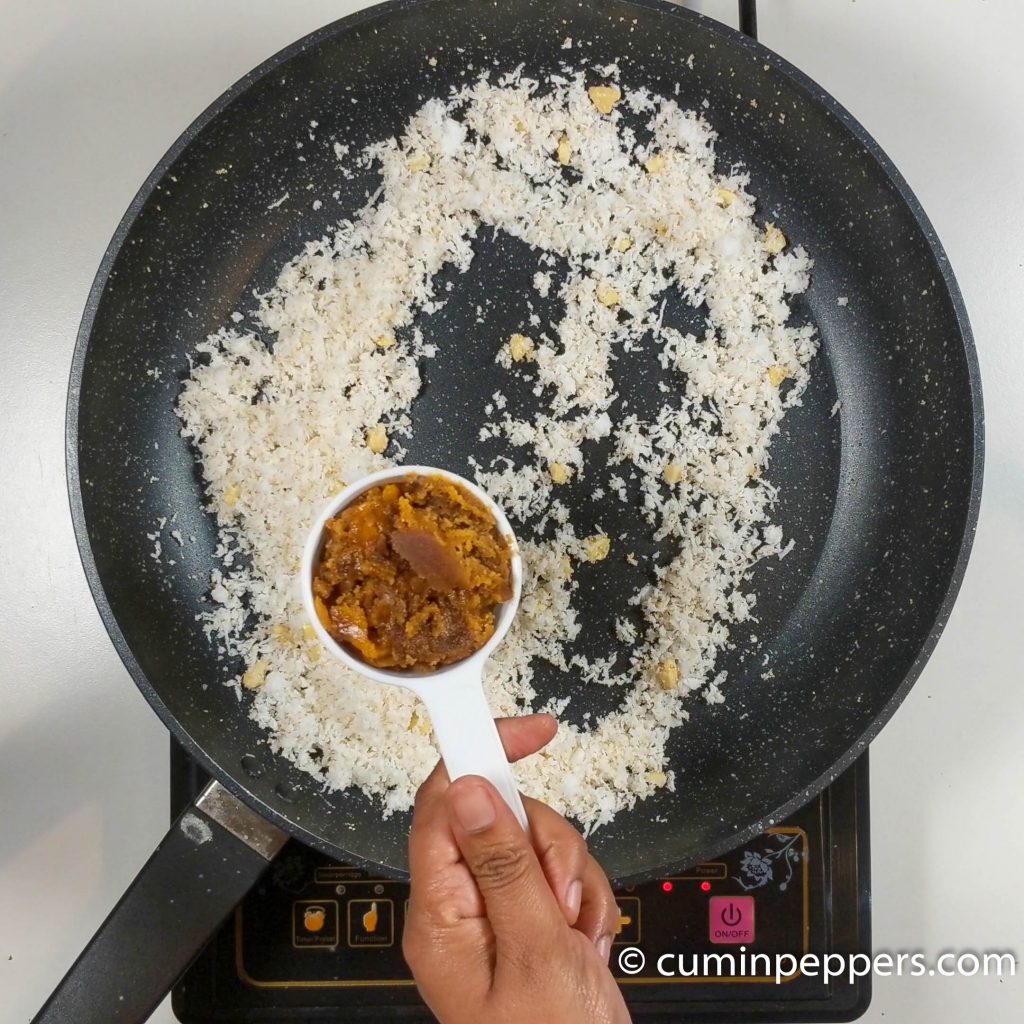 For making outer layer (for modak recipe):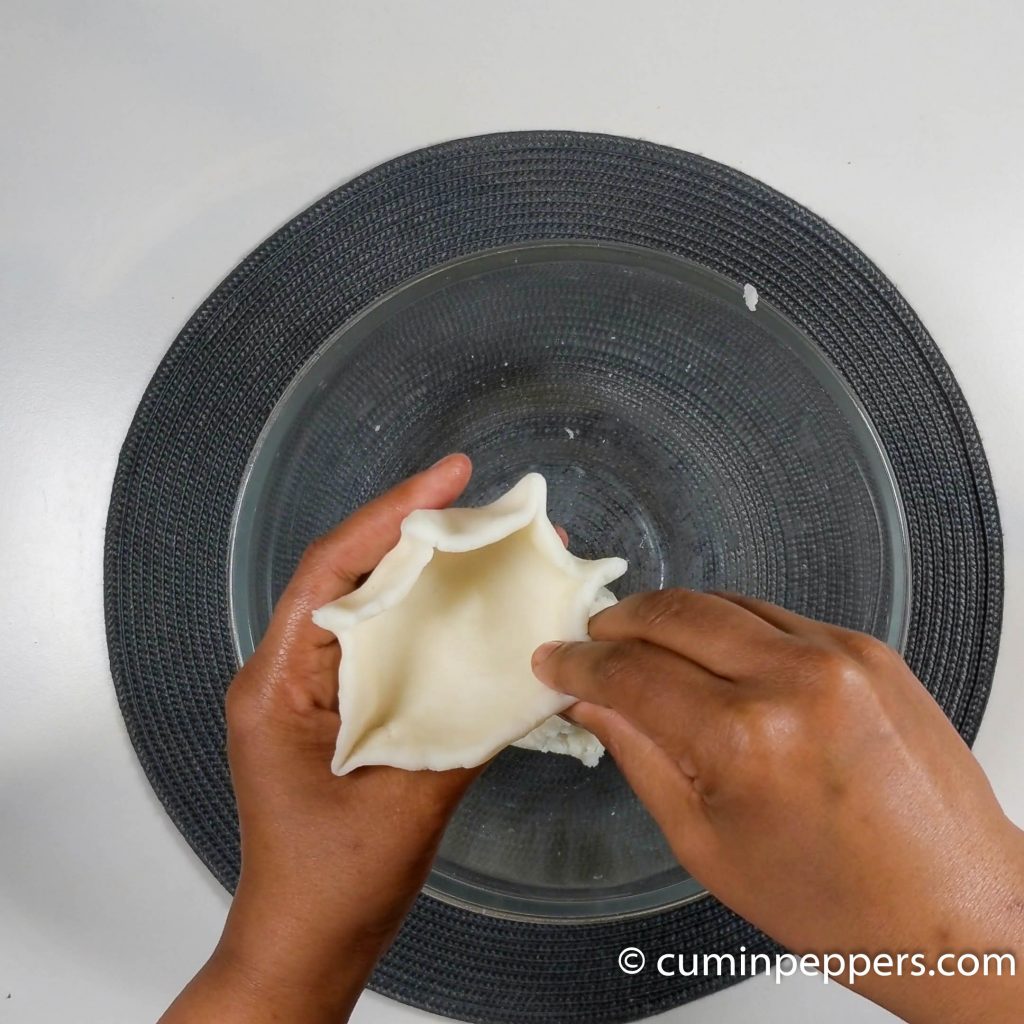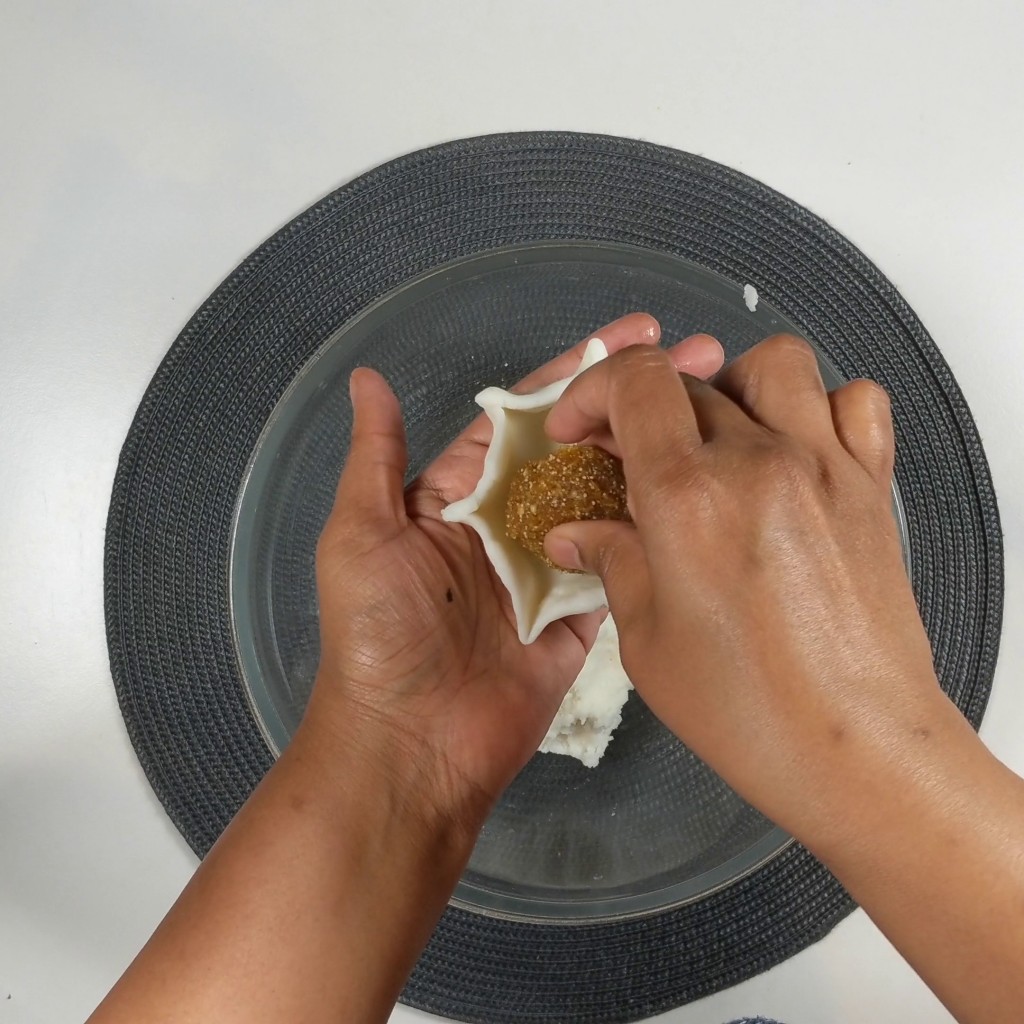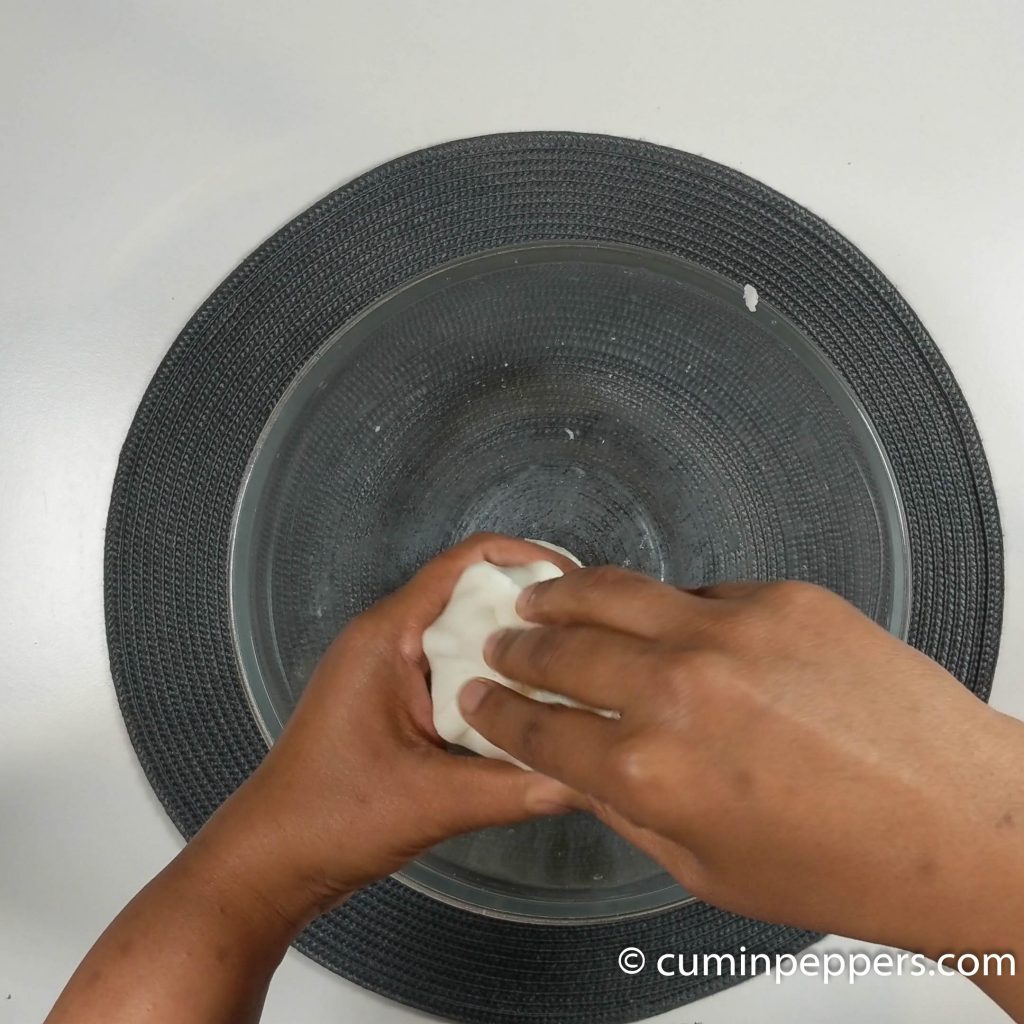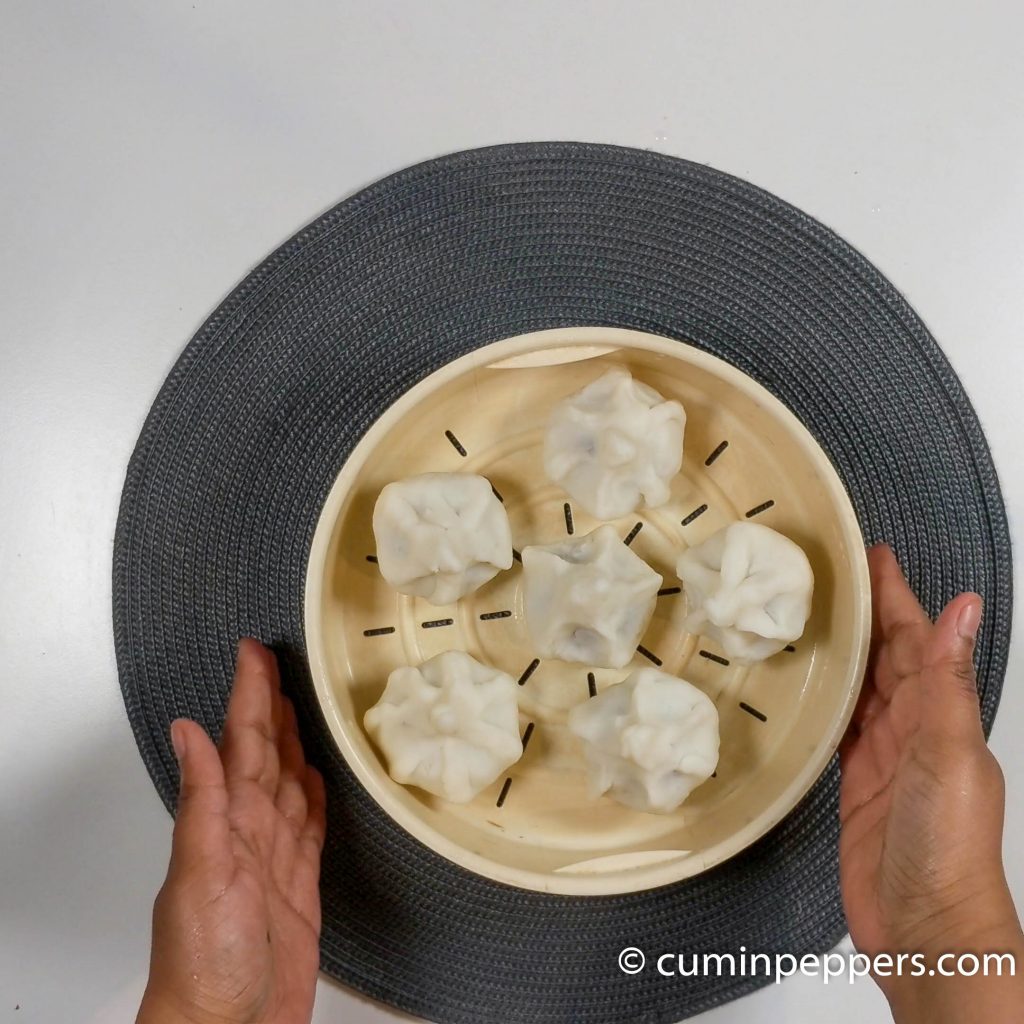 Now the modak | modakam is ready
Note:
While kneading You need to get crack-free, smooth dough so that you can add 2 or 3 teaspoons of water if needed
while making modakam, wet your palm and fingers with water
beginners, make sue rice flour is raw rice flour (pacharisi mavu)
while steam cooking, cook it for 10 minutes only
Along with modak recipe Also, check out
and also, follow us on,